Automated Feeders From PetFrenzy.com
If you would like your duck or goose to experience interval feeding, you can purchase auto feeders at www.petfrenzy.com and www.americas-pet-store.com
Their customer service is phenomenal!
8 Day Autopet Feeder: Item# 20008D $78.99 / Free Shipping!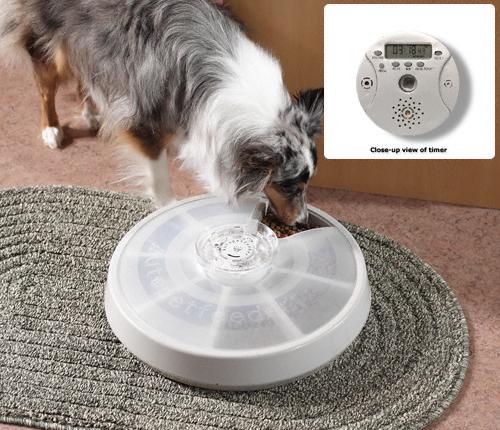 Unlike other automated feeders, this battery operated one can be programmed utilizing a digital timer to set the time of day your duck or goose needs to be fed. This enables you to feed your duck or goose up to 8 times a day, once a day for 8 days--or anything in between. Pet Frenzy's website even recommends this dispenser for DUCKS!
We love that!
This feed dish even allows you to program a voice recorded message that alerts the ducks each time a door pops open. This means that even when you're not around, your ducks and geese are hearing the sound of your voice!
If your work limits you to only feeding your flock once in the morning and once in the evening, this automated feeder can help you offer more frequent mealtimes to your ducks or geese. Spacing out smaller meals during the day prevents gorging at morning and evening mealtimes. Just load the trays with their food and put it in their barn or house. This automated feeder will do the rest!
Visit www.petfrenzy.com for further information about this wonderful product, and when ordering please let them know that Majestic sent you!
Auto Pet Feeder / Outdoor Pet and Pond Feeder: Item# 2000PFS $170.99 / Free Shipping!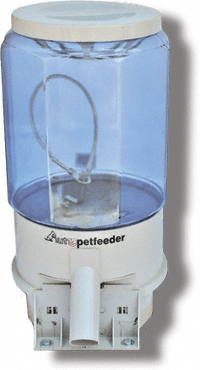 The small size measures 10" x 10" x 20" and is recommended for dry, ground food or feed measuring up to 3/8" in diameter (the size of Mazuri food) and the holding capacity is 5 lbs.