Thank You To Those Who Have Donated Products & Services
Some amazing businesses have donated services and products along the way:
| | |
| --- | --- |
| | All Friends Animal Hospital in Norwich, CT offer our rescued ducks and geese discounted services and medical care in support of our endeavor. Dr. Otka and staff have made our rescuing endeavor possible, and they treat our waterfowl like VIPS! |
| | Special thanks to Dr. Christopher Melgey DVM for all his years of generous support. We will miss you! |
| | Mazuri has donated waterfowl food as well as occasional funds for purchasing more bags. They have offered their advice and support over the years, and their customer service is fantastic! |
| | The Connecticut Humane Society donated pet carriers to help with the transportation of rescued animals. |
| | Carleen & Bill of A.S. Labieniec in Kensington, CT provide our flock with discounted bags of Mazuri Waterfowl food in support of our endeavor. It is a pleasure to finally be working with a feed supplier who is up to the challenge of keeping up with our hungry flock of ducks and geese! They always have the supplies we need on hand and their customer service is phenomenal! |
We have also received some very meaningful donations along the way from individuals:
| | |
| --- | --- |
| | Patty donated a patio misting system for our outdoor pens to keep the ducks and geese cool in the dog days of summer. Thank you, Patty! |
| | Jennifer & Elizabeth donated 2 treat boats to hide lettuce in & a Leap Frog "See & Learn Piano" and a VTech "Land & Sea Jamboree" toy. Excellent enrichment activities! They also sent Baytril (antibiotics) to support our rescue endeavor. |
| | Sean & Jeff donated our first kayak for rescuing--and it has already helped us save lives! |
| | Madeline donated our second Folbot kayak--together that will really help us round up some ducks! |
| | Caroline donated heated water buckets, bags of Mazuri feed and various other supplies along the way--thank you, Caroline! |
| | Lew donated the use of a backhoe to help us create Louisville! |
| | Barbie & Jim donated feed dishes and lots of colored cups and toys! |
| | Jean donated our metal detector for scanning new pens after construction to ensure all dangerous objects are removed. Thank you, Jean! |
| | Chris donated a water hose, postage stamps and a fun goose statue! |
| | Thank you to all of our postage stamp donors: Abby, Debbie, Joan, Melinda, Barb, Donna, Kathleen, Michelle, Cathy, Irene, Lew, Paula, Damiana, Jamie, Mary & Shirley! |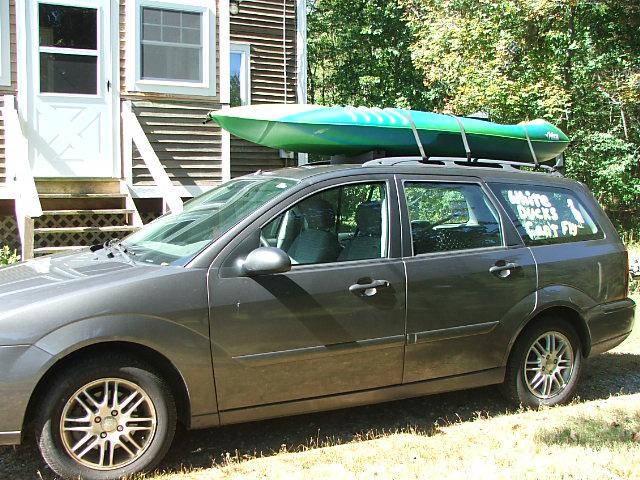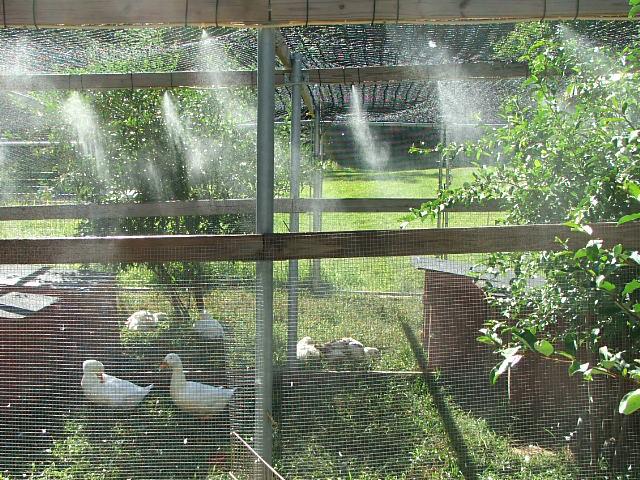 First New Kayak Misting System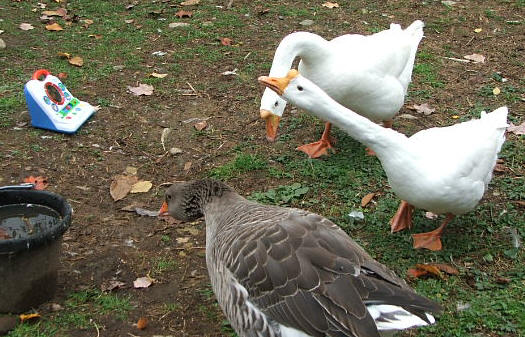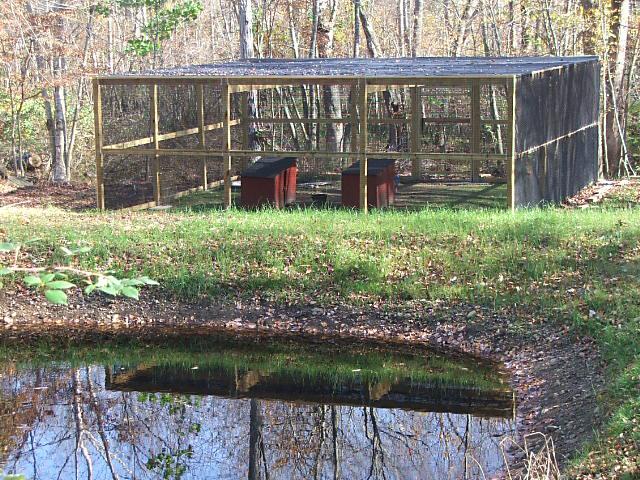 Leap Frog "See & Learn Piano" Louisville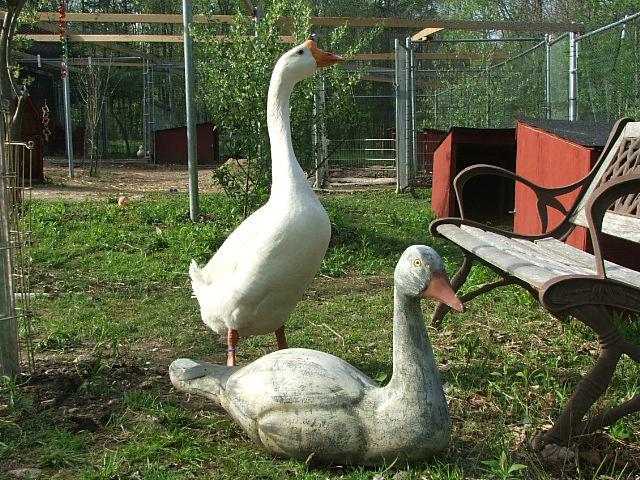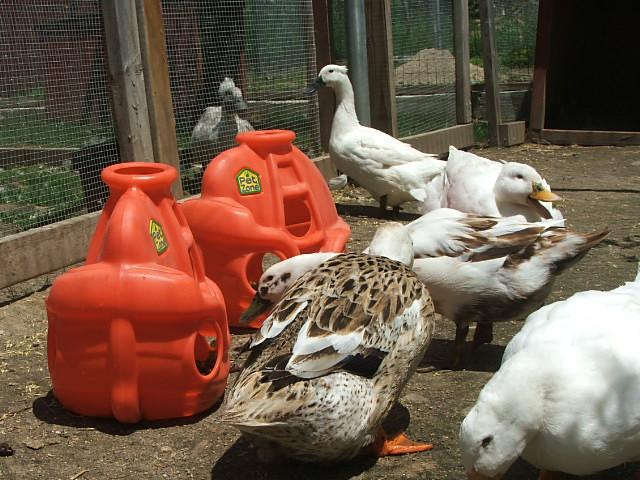 Which one is Chan?! Treat Boats!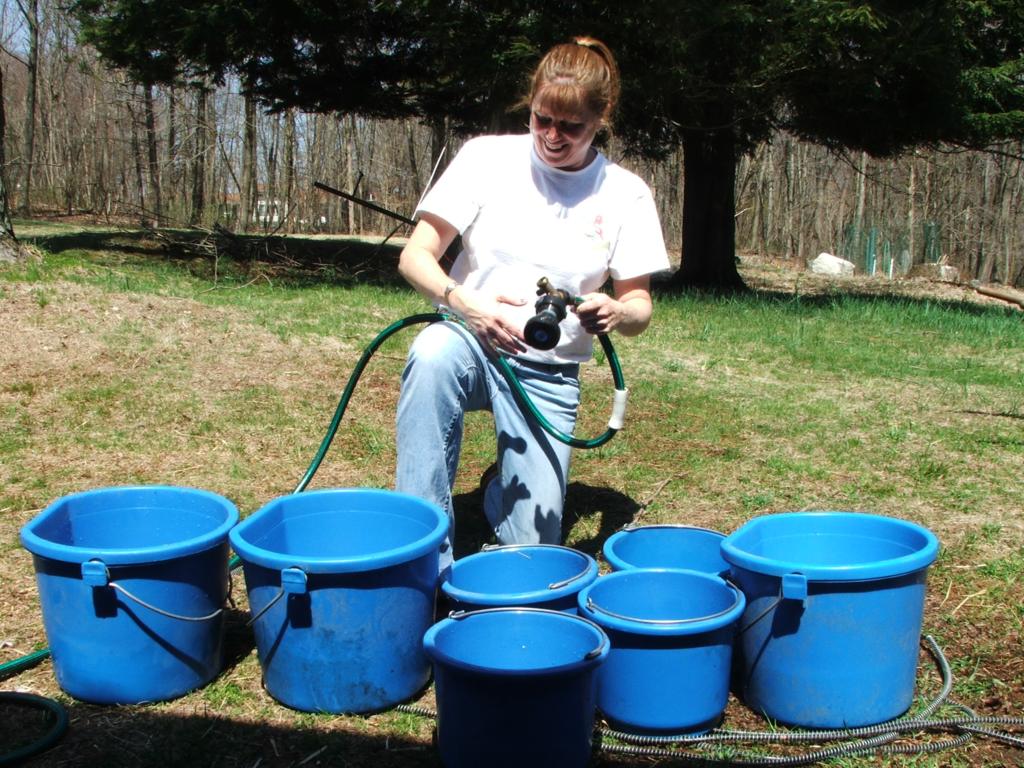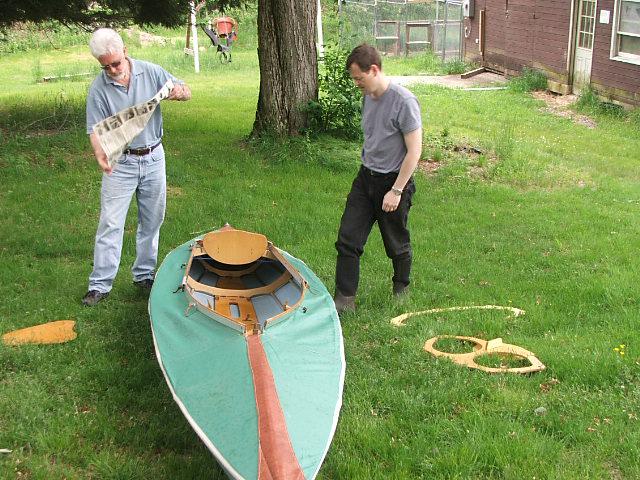 Heated water buckets "The Folbot Experience"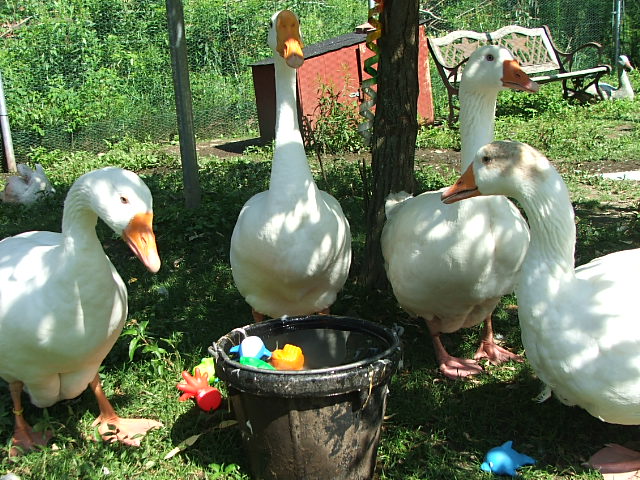 Goose toys & colored cups!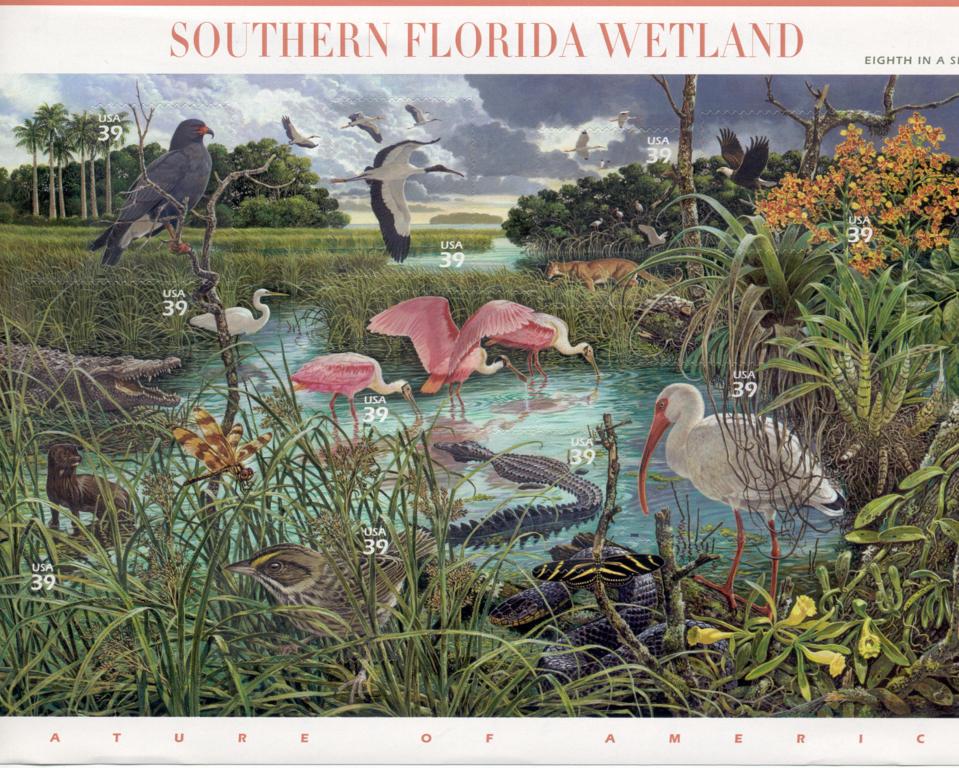 Waterfowl Postage Stamps!
© Majestic Waterfowl Sanctuary 2005, 2006, 2007, 2008, 2009