Available October 31st 2014!
The highly anticipated:
The Ultimate Pet Duck Guidebook, 2nd Edition
With over 200 more pages than the 1st edition,
this is one guide you simply can't do without!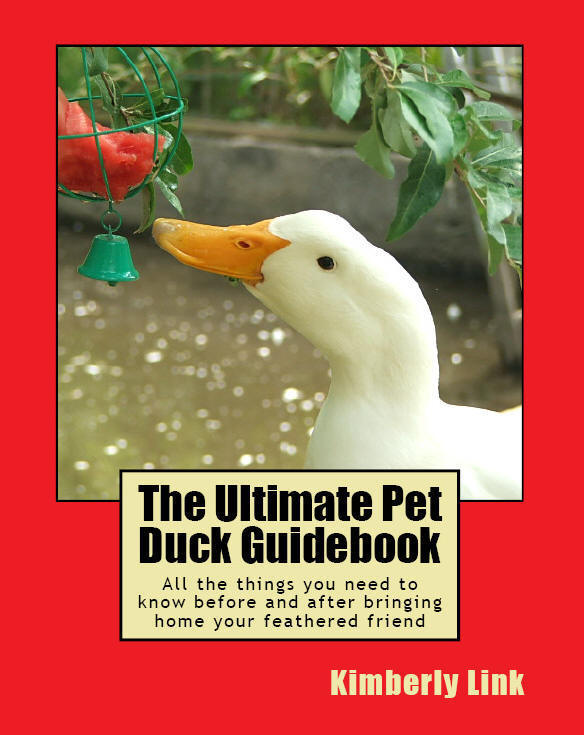 This is the reference book that duck-lovers have relied upon for years, newly revised with over 200 added pages! Covering everything you've ever wanted to know about your ducks in one comprehensive, pet-friendly guidebook.
Written by the Founder & President of Majestic Waterfowl Sanctuary, a rescuer who understands the connection between pet ducks and their guardians, this guide treats your feathered friend as a loving and worthy companion.
Based on first-hand experiences and containing the answers to hundreds of questions, this guide covers everything from day-to-day care to serious medical issues. You'll learn essential tips on food, housing, flock management, enrichment and lots more!
Complete with inspiring anecdotes and an abundance of photos and illustrations, if you have a pet duck in your life, or are considering letting one join your family, this guide is an absolute must!
Buyers of other waterfowl guides beware!
Most waterfowl care books include unwanted chapters regarding butchering techniques and include numerous "for table" references. Even those few books that claim to be specifically geared towards pet owners often advise culling sick or injured birds in lieu of seeking out medical treatment. Some will even advise that your duck is not worth the expense or trouble of vet care.
The bottom line is, most of these authors are detached breeders who view their flock as a commodity. We do not agree with this point of view at all, and we know you feel the same way. Your ducks deserve MUCH better than this from their guidebooks!
Did you know?
Most duck owners only find an average of 20 useful pages in any one duck book--at best!
In comparison the 2nd edition of The Ultimate Pet Duck Guidebook has 425 pages
of usable information. That's a lot more bang for your buck, and a lot more help for you and your pet duck!
Available October 31st 2014!
The Ultimate Pet Duck Guidebook, 2nd Edition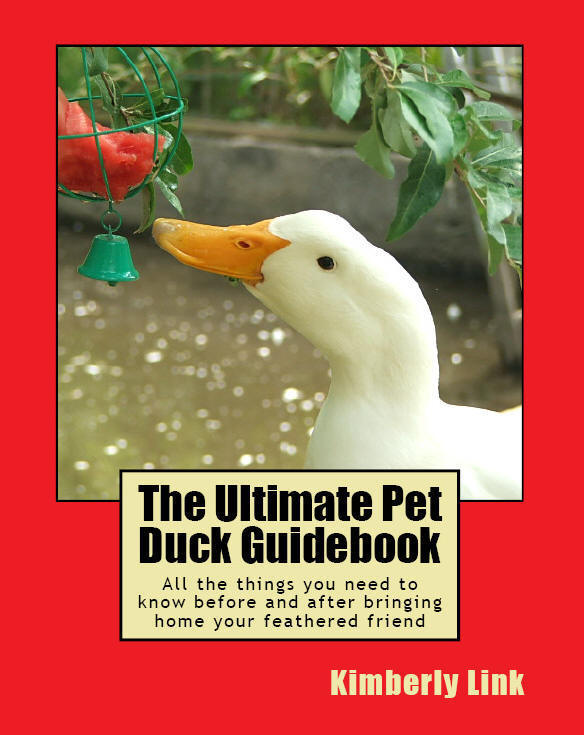 Click to order your Full Color copy:

The Ultimate Pet Duck Guidebook, 2nd Edition!

This is a 425 page, 8" x 10", full color textbook, so yes... at $64.99, it's a bit pricey, but... we promise you won't ever regret this investment for you and your ducks.
And would you look at that... Young Matthew has brought you a hearty $10.00 coupon to help you and your flock out a little!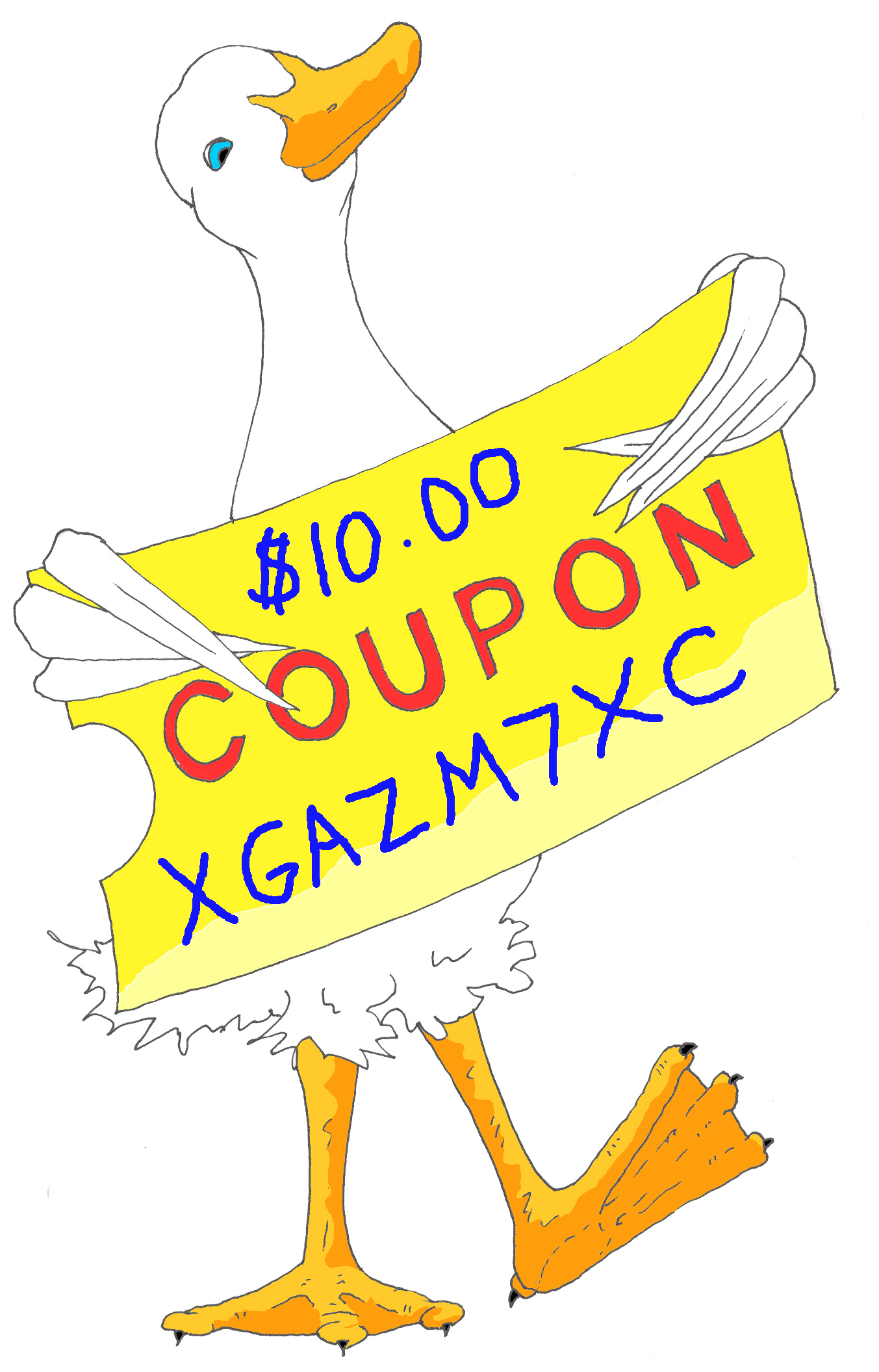 $10.00 Ducky Discount Code (color version only): XGAZM7XC
Click to order your Black & White copy:

The Ultimate Pet Duck Guidebook, 2nd Edition!

At $26.99, this is a more affordable, but not quite so pretty version of the same book. Don't worry, the book cover is actually in full color!