Rebuild Update !

2016 Majestic Calendars

Ultimate Pet Goose Guidebook

New Goose Books!

The Month in Photos!

Majestic Newcomer!

Majestic Gift Shop

Majestic Sponsorships

To Make a Donation, please click here: Donation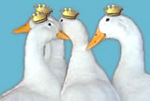 Please... We need your help!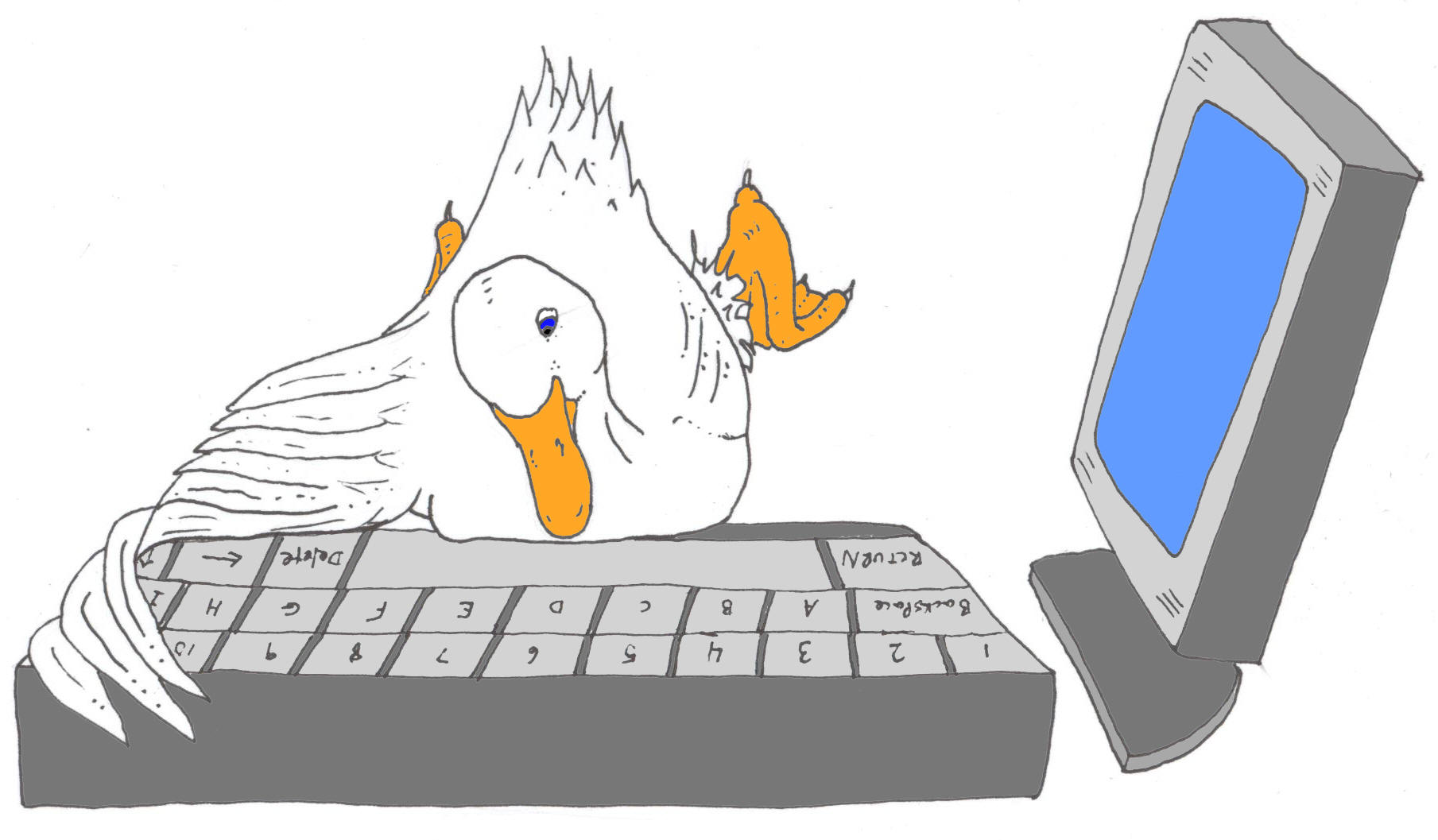 For lots of photos and updates as they happen! This is where you can see and hear all the latest news FIRST!
The Month in Photos!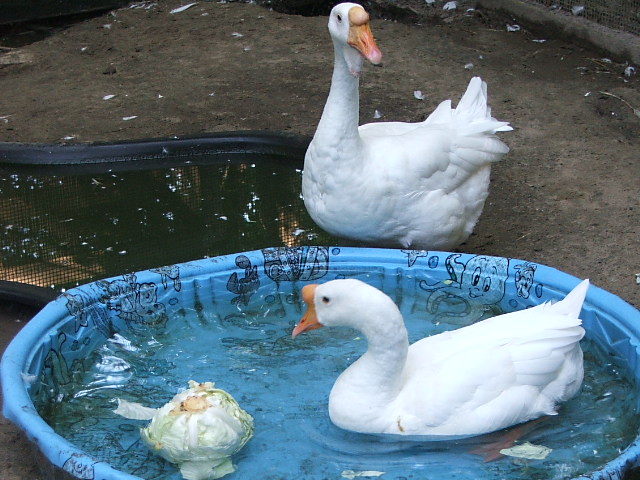 Fun with cabbage!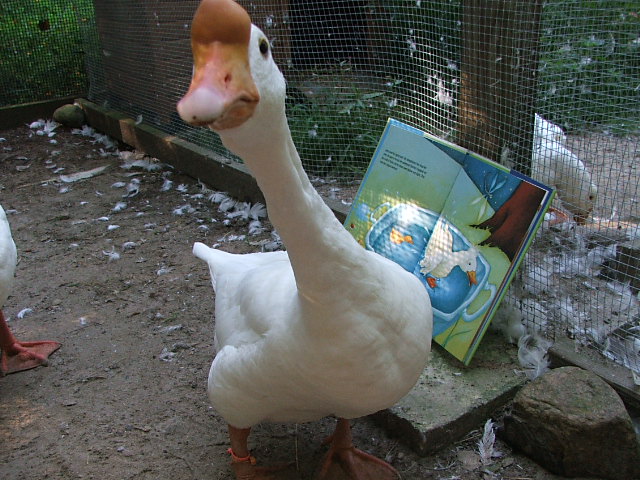 Reading is FUN!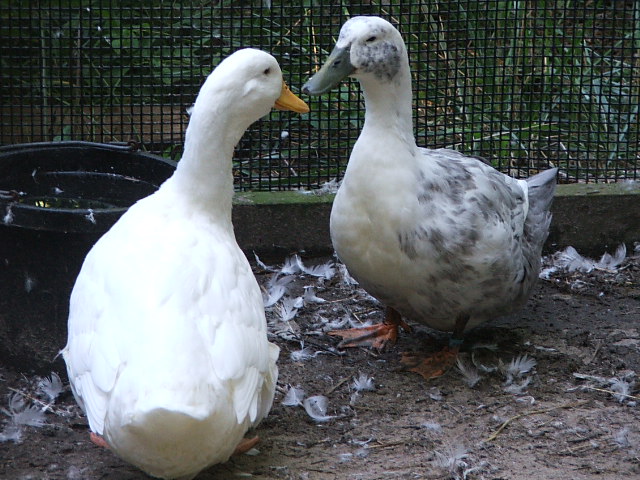 Laddy & WeeBit in love...
Majestic Newcomer!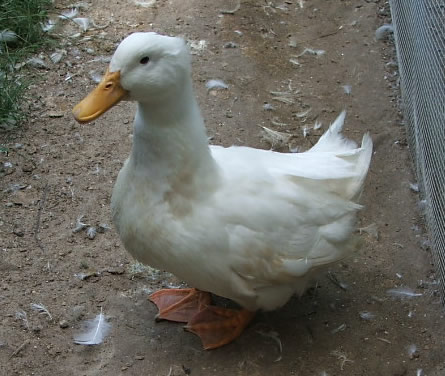 Deeta is Eeben's new girlfriend!
Majestic Gift Shop
Visit our Majestic Gift Shop for some fun Majestic items! Proceeds from the shop benefit our sanctuary!
Birds of a feather mug: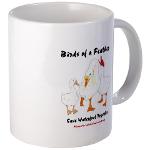 Birds of a feather mousepad: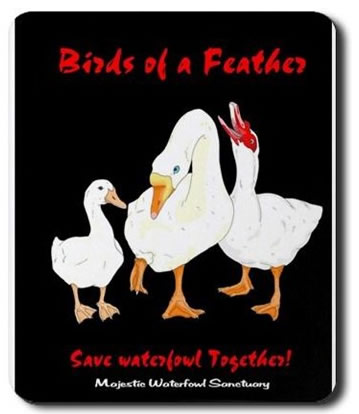 Waterfowl sympathy card: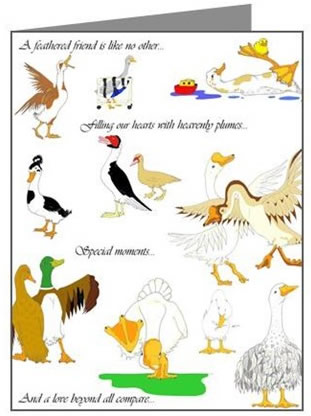 Inside of card reads: "You are in the thoughts of those who care today."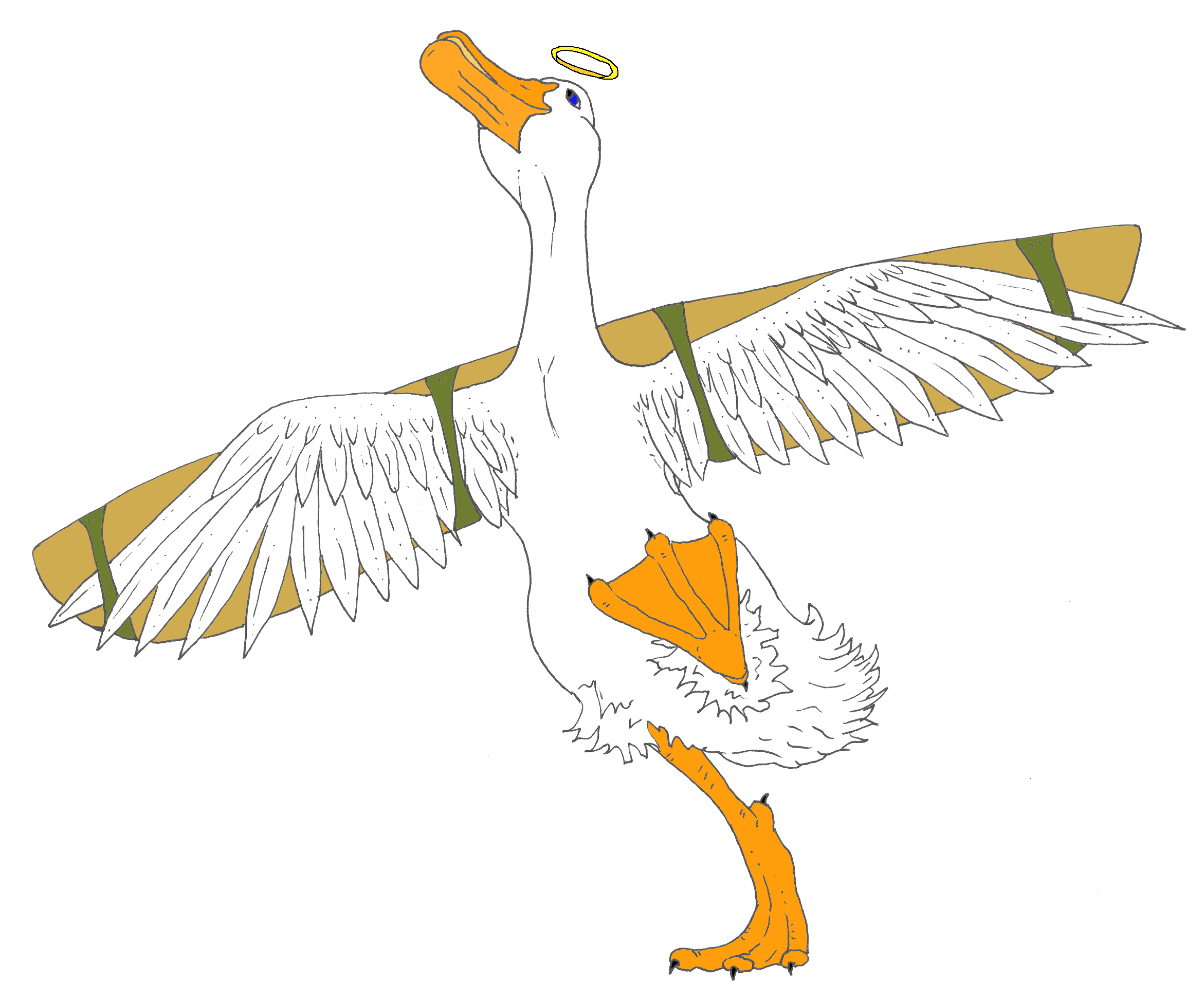 No 2 Ducks R Alike, T-shirt front: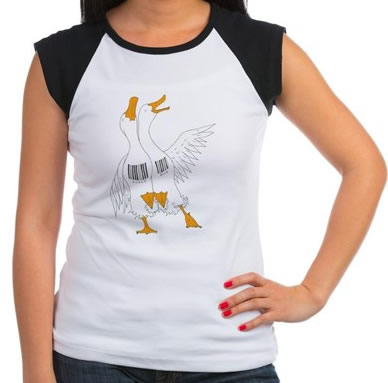 No 2 Ducks R Alike, T-shirt back: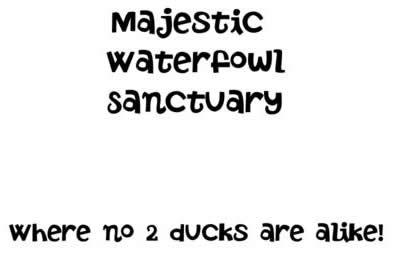 *Some of the inside/back side images of these products do not show up properly in the Cafepress store, but this is a glitch with their website. The products print out correctly as seen above.
Majestic Sponsorships!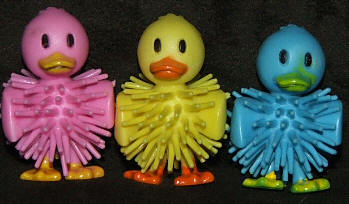 Give the gift that keeps on giving! Please consider sponsoring our rescued ducks and geese. Visit our Sponsorship Page to learn how!
Contact Us
Majestic Waterfowl Sanctuary
17 Barker Road
Lebanon, CT 06249
director@majesticwaterfowl.org
Our Newsletter
The Majestic Monthly is published 12 times per year. Previous issues are available in our Archives.
Rebuild Update
We're working hard on our new pens; check out our progress! Thank you to all of our amazing donors!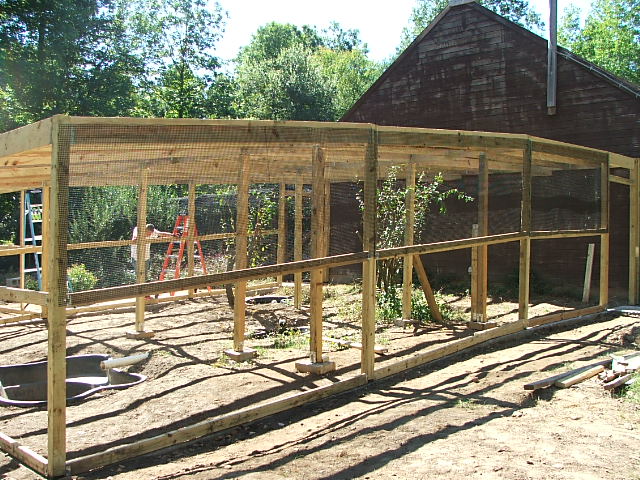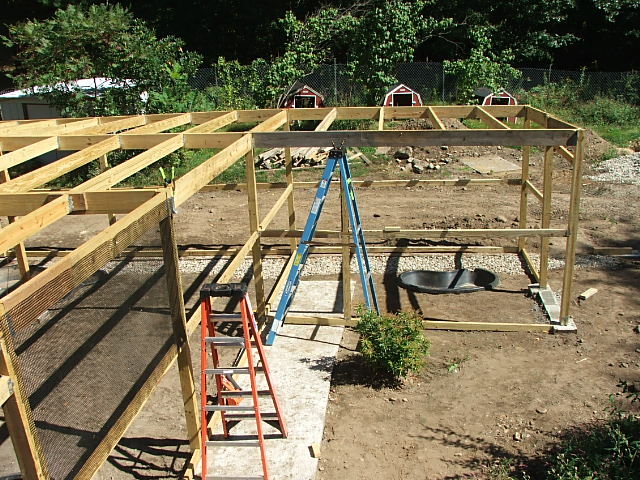 ---
2016 Majestic Calendars!
Make a $30.00 donation* to Majestic and get your "Webbed Footy Prints" 2016 calendar as our way of saying thank you!
For each additional $27.00 donation you give, we'll send an additional calendar to the same address.
Calendar measures 8.5" x 11" and are of very high quality--nothing flimsy about them.
You'll never miss another "Mother Goose Day," "Step in a Puddle & Splash Day," or "Draw a Bird Day" again (and YES these special occasions are absolutely real; we didn't make them up)!
Calendars feature major Christian and Jewish holidays along with a whole slew of important pet holidays as well.
Deadline to donate is: Midnight on Black Friday, November 27, 2015.
In order for everyone's calendars to arrive in time for Christmas we must place our entire order immediately following this deadline. This means if you procrastinate, you'll be out of luck--so don't wait!
Click here to Donate!
REMEMBER to include your correct shipping address, phone number, email address and the number of calendars you'd like to recieve when making your donation.
| Design your own photo book with Mixbook's easy online editor.
*Sorry... This offer is only available in the Continental USA.
---
The Ultimate Pet Goose Guidebook is Coming This month!
The highly anticipated 2nd Edition of "The Ultimate Pet Goose Guidebook" (available in Color & B/W) will be available later this month!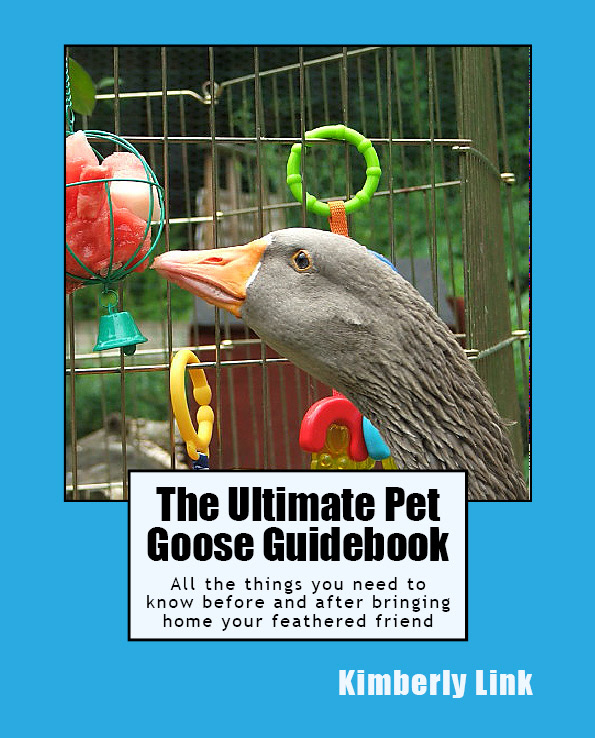 The Ultimate Pet Goose Guidebook / Majestic Store
$10.00 Color Goose Book Coupon Code: XGAZM7XC
*Coupon is only valid if you purchase from our Majestic book store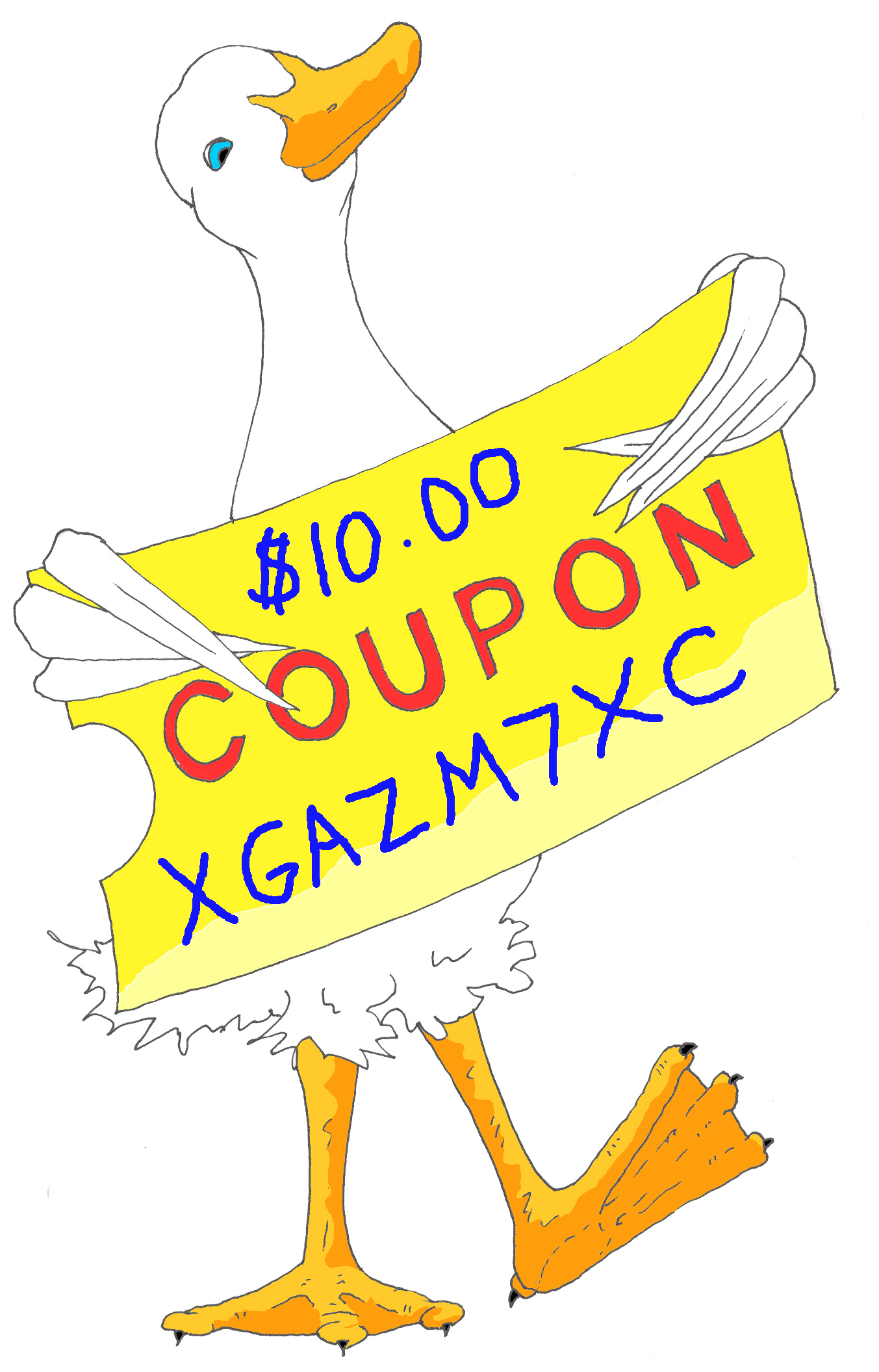 Or... Click to order your Black & White copy:
The Ultimate Pet Goose Guidebook, 2nd Edition!
---
New Goose Books Available NOW!
"My Goosey Medi-Tracker" is a whimsically illustrated diagnostic journal where you can record and track your pet goose's vet history and medical records utilizing an easy-to-use checkbox system.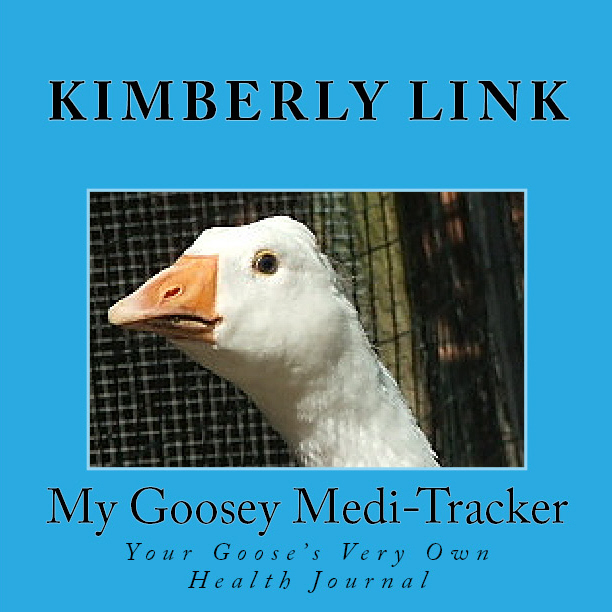 Click Here to Order Your Copy Today!
"Little Goose Coloring Book" gives you the opportunity to drape the darling geese featured in both of these books in whatever plumage you choose!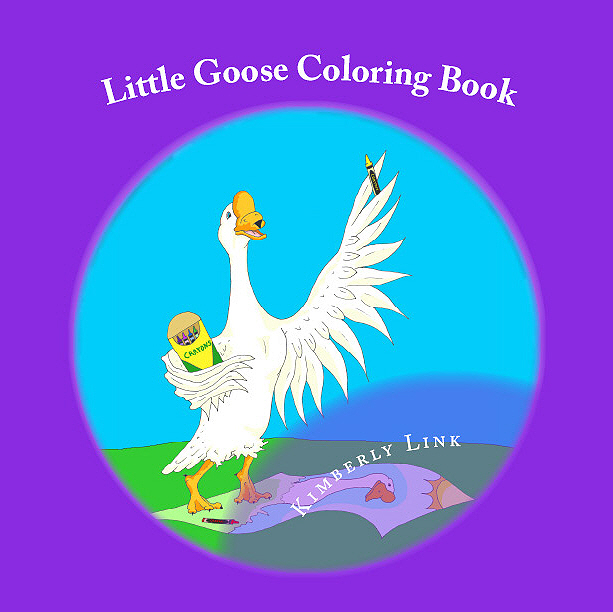 Click Here to Order Your Copy Today!
And finally, "My Goosey Diary" is a special one-year, pocket diary designed especially for you and your special feathered friend. Thought provoking questions will inspire you to jot down daily entries throughout the whole year and... it even features weekly enrichment activities with 52 fun photos!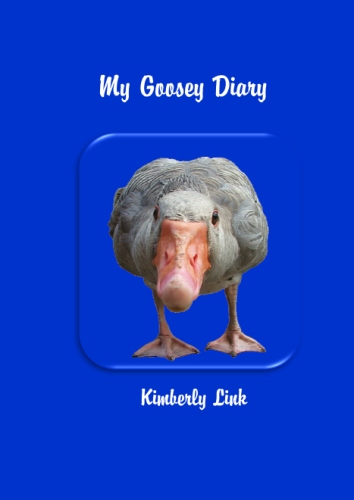 Click Here to Order Your Color Copy Today!