AmazonSmile

Thank You, Volunteers!

Waverly's Toe

A Shining Light...

Life Expectancy

Outside Farewell...

The Month in Photos!

Welcome Back!

Majestic Gift Shop

Majestic Sponsorships

To Make a Donation, please click here: Donation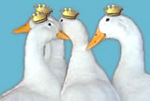 Please... We need your help!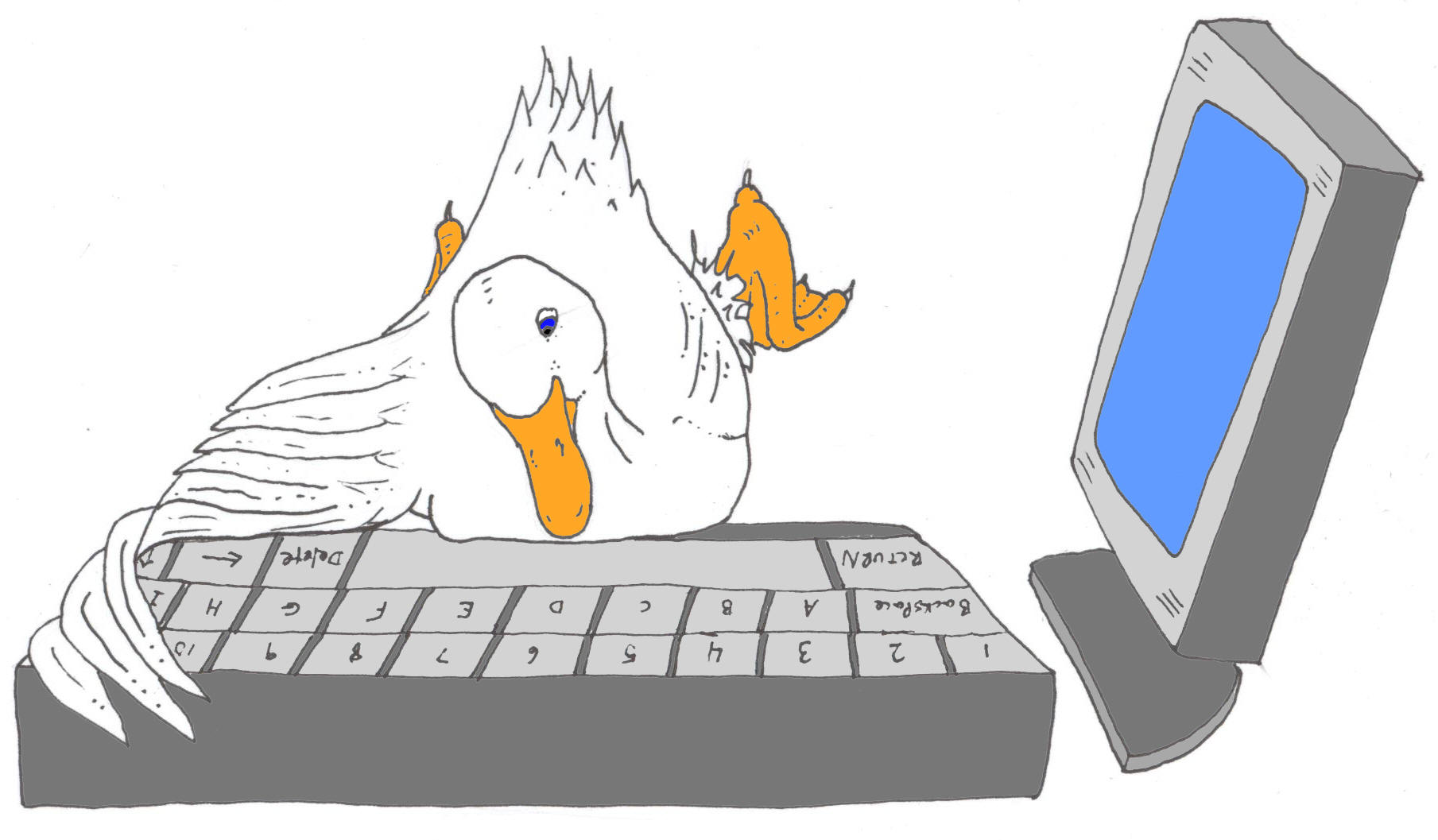 For lots of photos and updates as they happen! This is where you can see and hear all the latest news FIRST!
Outside Farewell...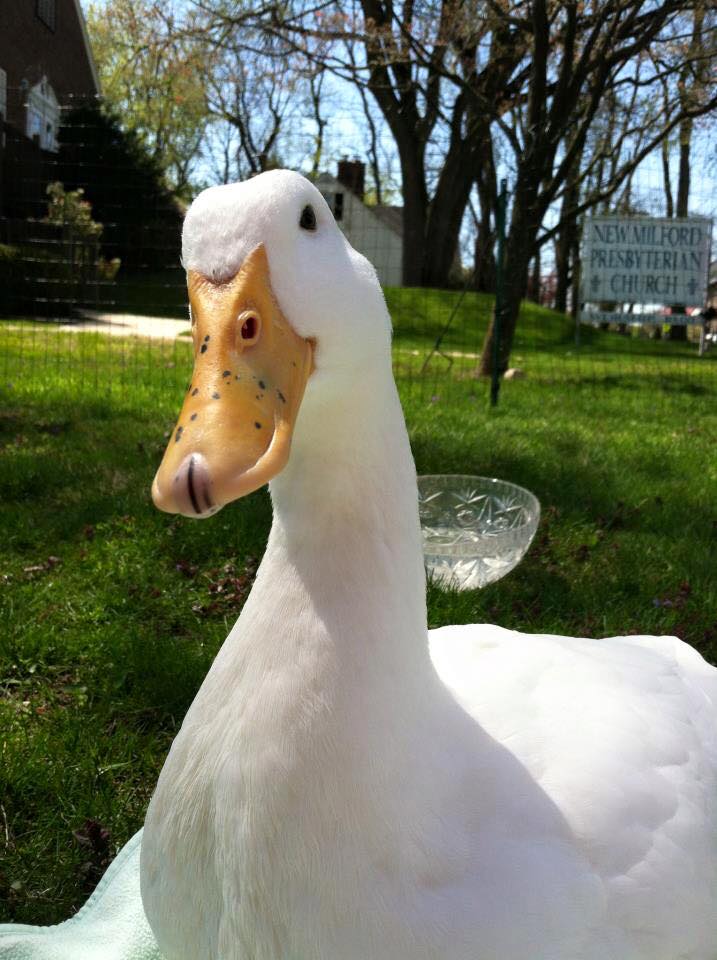 Oh, Fred... There is just not enough space here for me to write down everything there is to say about you, my dear. You are so missed by so many... XXOO
Visit Fred & Friends on Facebook
Majestic Photos!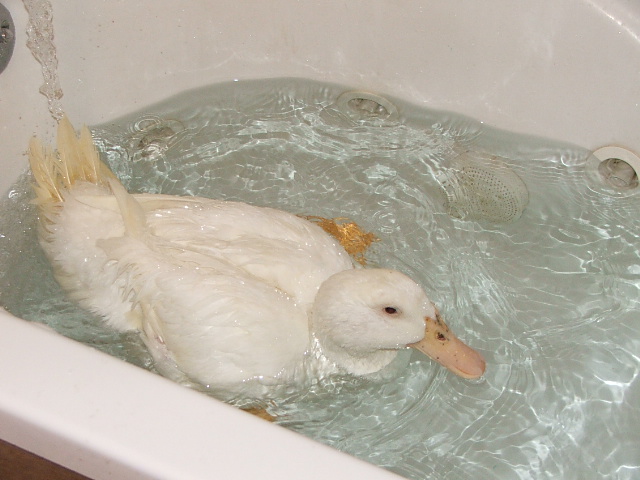 Waverly in the tub
Waverly in the grass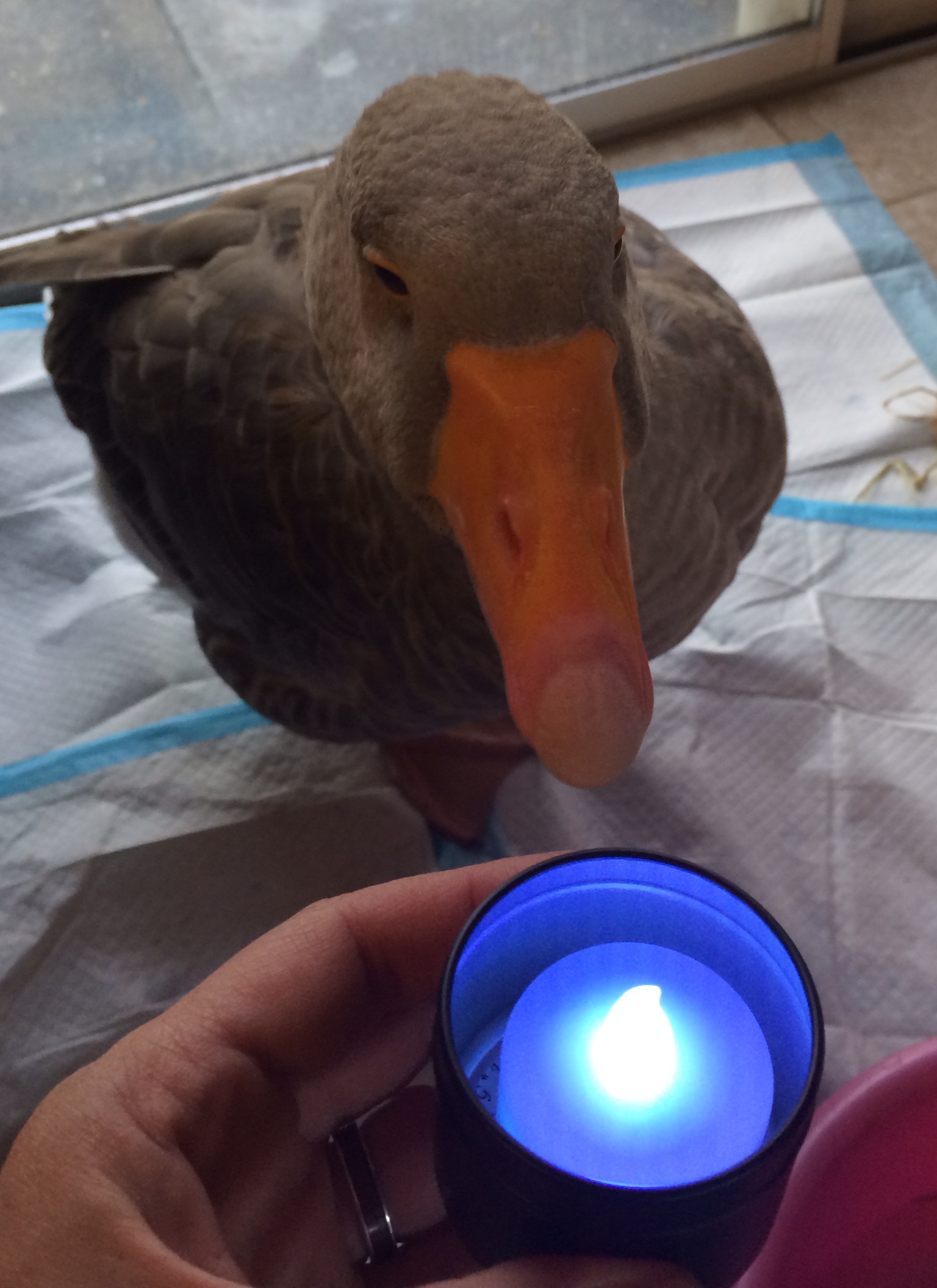 Lautrec's mom shares a photo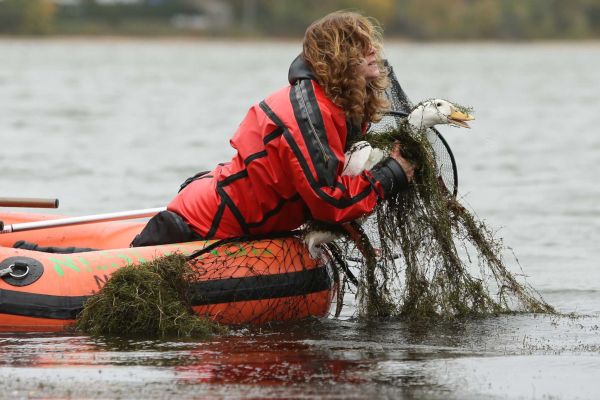 Patricia rescues a duck in need!
(News 12 Long Island)
Welcomes Back!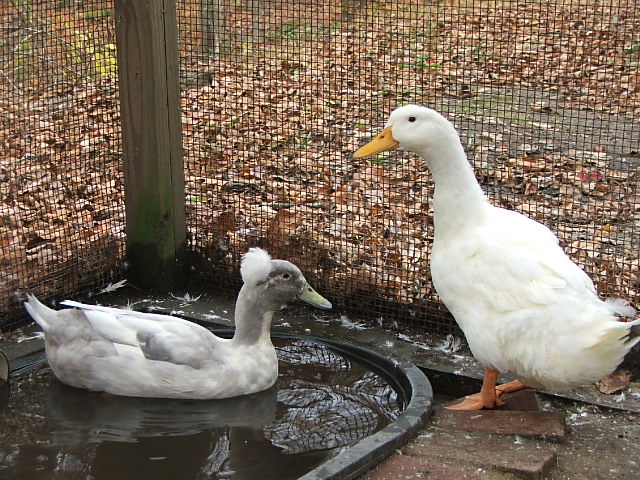 Asaru & Dejah Voo
Majestic Gift Shop
Visit our Majestic Gift Shop for some fun Majestic items! Proceeds from the shop benefit our sanctuary!
Birds of a feather mug: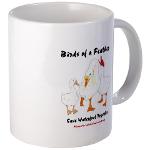 Majestic Sponsorships!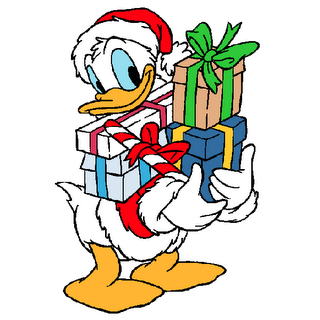 Give the gift that keeps on giving! Please consider sponsoring our rescued ducks and geese. Visit our Sponsorship Page to learn how!
Contact Us
Majestic Waterfowl Sanctuary
17 Barker Road
Lebanon, CT 06249
director@majesticwaterfowl.org
Our Newsletter
The Majestic Monthly is published 12 times per year. Previous issues are available in our Archives.
Amazon Smile!
When you shop at AmazonSmile, Amazon donates .5% of the purchase price to Majestic Waterfowl Sanctuary.
Bookmark the link: http://smile.amazon.com/ch/20-2891425 and support us every time you shop!
---
Thank you, Volunteers!
We'd like to extend an ENORMOUS Thank You to the AMAZING volunteers who showed up with their trucks on clean-up day!
Thank you Raye & Randolph, Deb and Kat!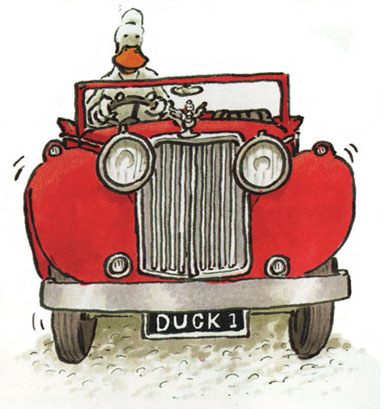 ---
Waverly's Toe
If you haven't been following Waverly's progress on Facebook, you'll be happy to know that her operation went perfectly. While she is still undergoing physical therapy to get her walking like she used to, she's back outside with her friends again!
Special thanks to all of Waverly's donors!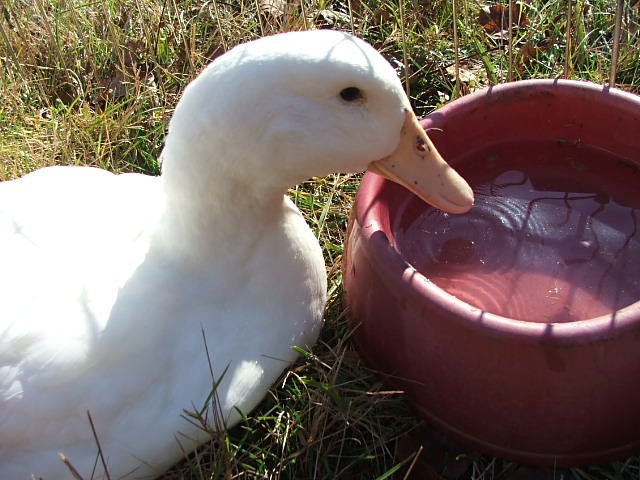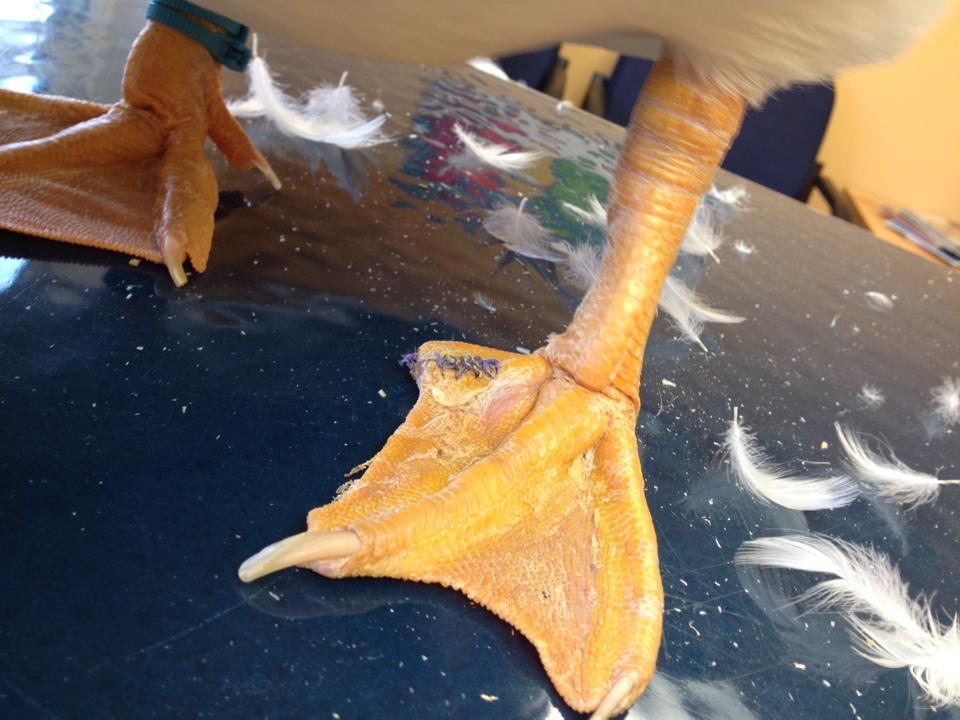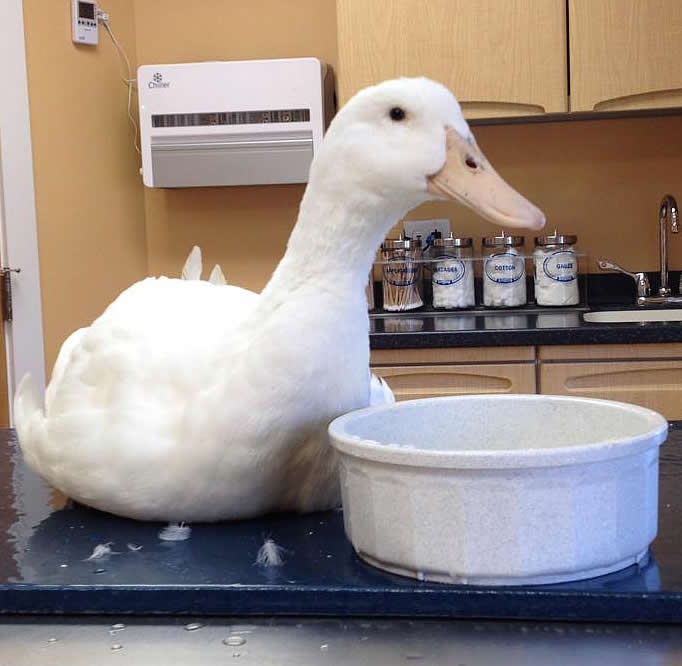 ---
A Shining Light for Abandoned Waterfowl...
Kim is currently giving away new gifts for donations!
Donate $15.00 to Majestic and get one duck or goose rainbow LED tin. Donate $25.00 to our sanctuary and get two tins delivered to the same address!*
The battery replaceable candle in each round tin cycles through a beautiful rainbow of hues, so no need to choose any one color--you'll get them all!
When donating, please remember to tell us whether you'd prefer a duck or goose tin in the comments--or perhaps you'd like one of each! If you forget to let us know, your tin will be randomly selected.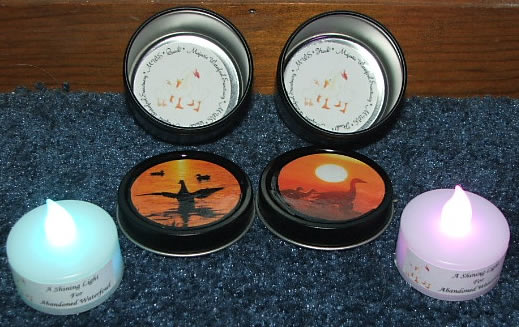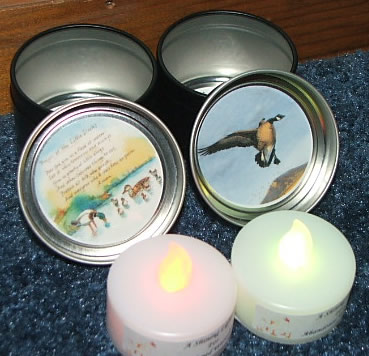 Please follow the link to donate: Donation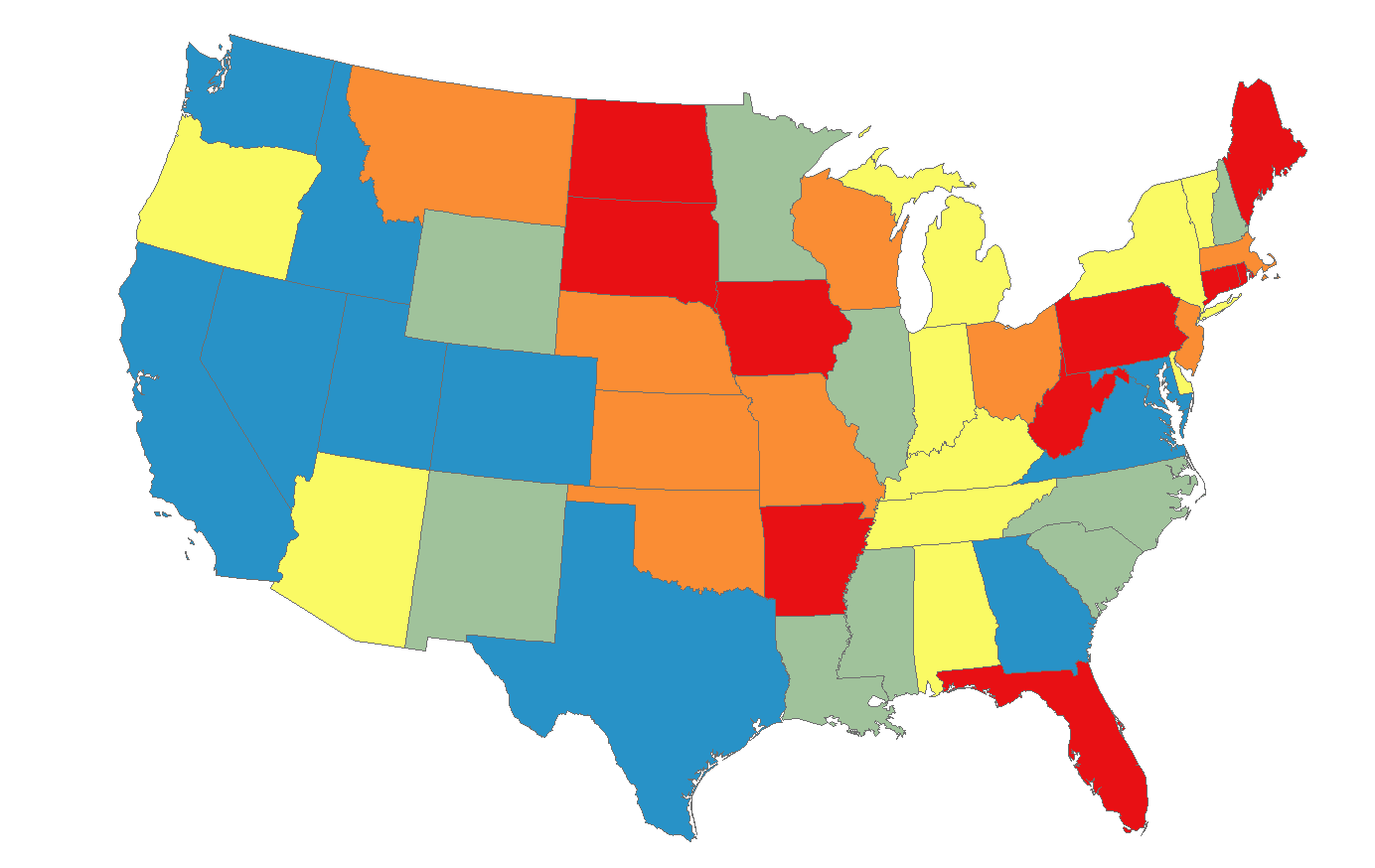 *Sorry-- offer valid in the Continental USA only.
---
Life Expectancy
Most people don't even think to consider a duck or goose's life expectancy before welcoming them home. They mistakenly believe they'll have this responsibility for 2-3 years and then the adventure will be over.
The truth is most ducks have average life spans of 6-7 years, with some feathered friends making it 8-9 years. A duck reaching their 10th or 11th birthday isn't as common, but it isn't unheard of either. If properly cared for and blessed with good genes, some ducks can even go so far as to reach a happy 12-15 years, or even more! Muscovy ducks and domestic Mallards (bred and raised in captivity under permits) can sometimes reach a hearty 15-20 years.
Meanwhile, most geese have average life spans of at least 15 years, with some making it to 20 years. A goose reaching their 25th birthday isn't as common, but, happily, it does happen. If properly cared for and harboring good genes, some geese can live up to 30 years, or even more!
Ways you can improve the life expectancy of your ducks and geese:
Diet plays a major role when it comes to health and longevity. Malnourished ducks and geese have shorter life spans than those who are given high-quality feed brands. A smart dietary selection is one of the main ways you can keep your waterfowl around for a long time to come.
Serene and stress-free conditions can help your pet ducks and geese live longer lives. Because they thrive on routine, keeping them on a daily schedule is a great way to keep their feathers from getting ruffled.
Safe ducks and geese live a LOT longer than those who aren't properly protected from predators. Their pen is everything when it comes to longevity. Do it right the first time. Like we always say, the best defense is a great fence!
Vet care is an essential part of healthy living. While many ducks and geese don't require medical care until they're later in years, you never know when something questionable might come up. Remember to respond quickly to even the mildest of symptoms because waterfowl tend to veil their weaknesses extremely well. A fast reaction time on your part can be life-saving.
Some genetic factors that can influence the life expectancy of your ducks and geese include:
Medium weight, lightweight and bantam breeds tend to live longer than heavyweight breeds.
Drakes and ganders tend to live longer than their female, egg-laying counterparts. Reproductive issues aren't uncommon in domestic ducks and geese and can seriously impact mortality rates.
Ducks and geese with very horizontal backs tend to have more leg and hip issues than geese with more vertically-sloped backs. When they occur, these joint issues tend to limit mobility at a younger age, resulting in shorter life spans. If your duck or goose has a horizontal spine, try to keep them within a healthy weight range to avoid excess stressors on their joints.
This and more information can be found in these great books: