New Prize Ribbons

Laser Therapy

Red LED Light Therapy

Red LED Light Fundraiser

Outside Farewell...

The Month in Photos!

Majestic Newcomer!

Majestic Gift Shop

Majestic Sponsorships

To Make a Donation, please click here: Donation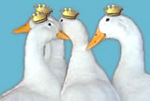 Please... We need your help!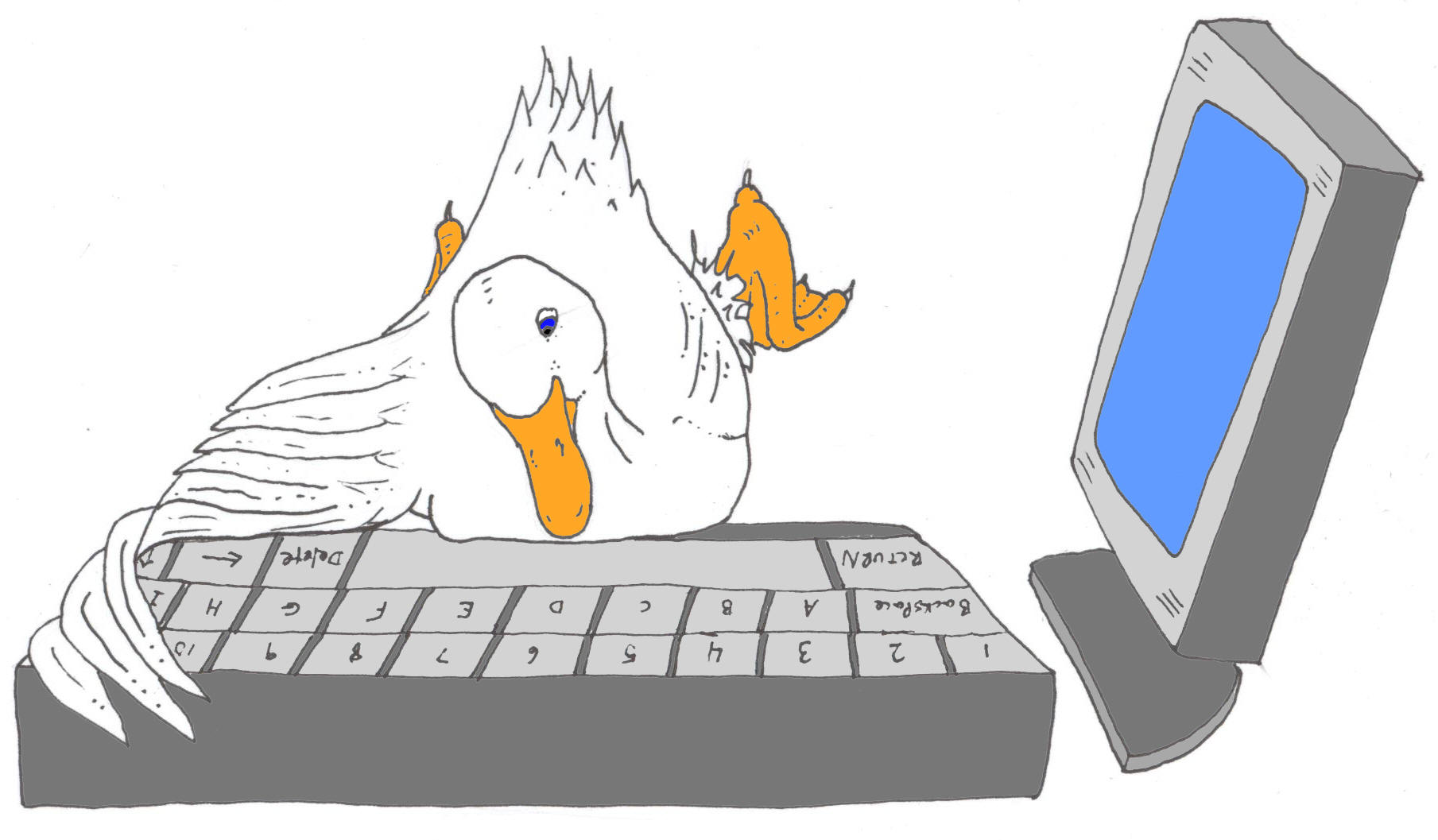 For lots of photos and updates as they happen! This is where you can see and hear all the latest news FIRST!
Outside Farewells...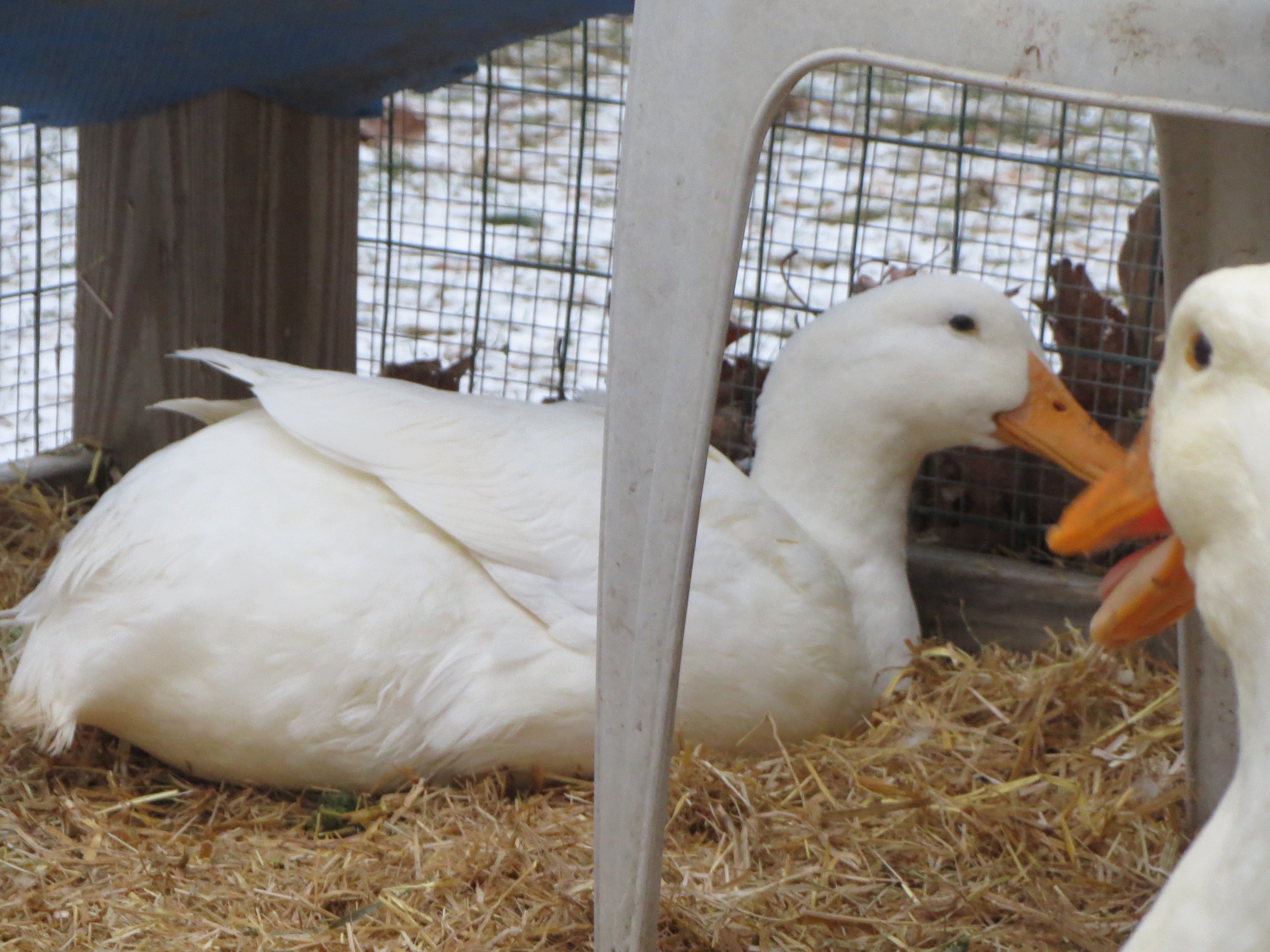 Sofy... From our arms into the most loving home a duck could ask for. You will be missed, my dear...
Majestic Photos!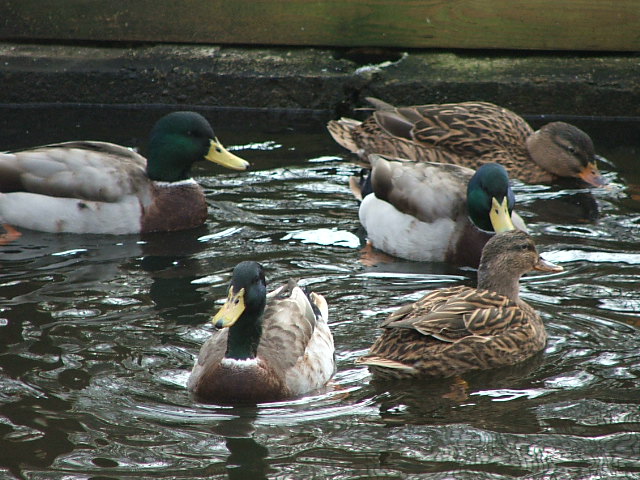 So cold only Mallards will swim... Brr!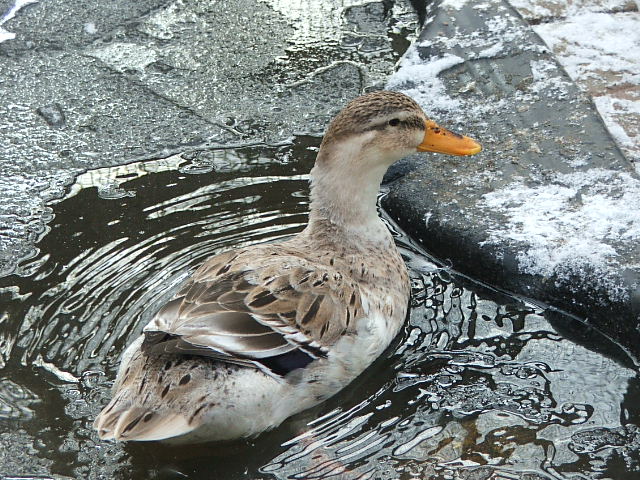 Teaspoon finds a swimming hole!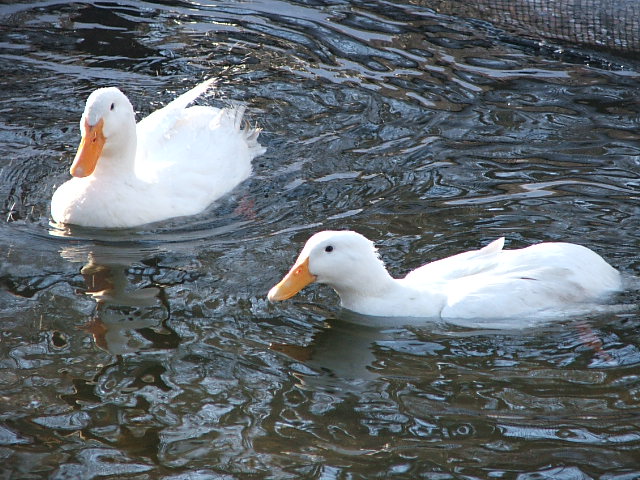 Eeben-Deeta!
Majestic Newcomer!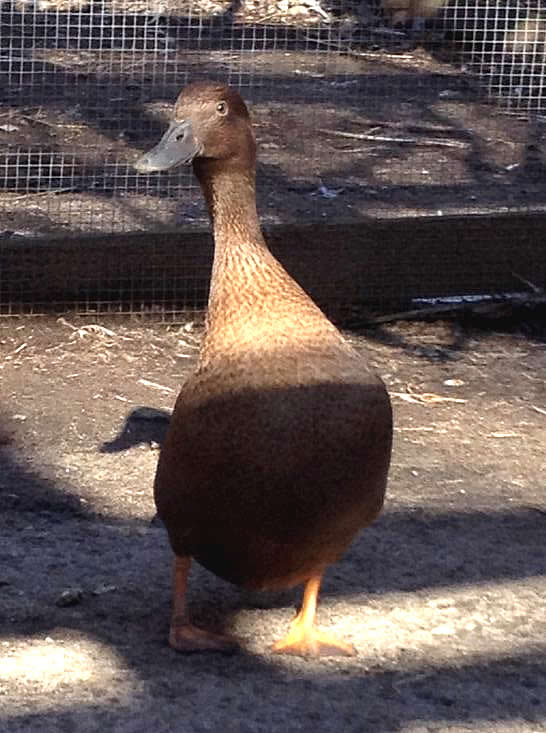 Miracle is a little blind duck who was abandoned on a pond to fend for herself.
Majestic Gift Shop
Visit our Majestic Gift Shop for some fun Majestic items! Proceeds from the shop benefit our sanctuary!
Birds of a feather mug: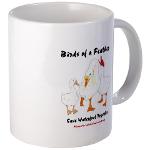 Majestic Sponsorships!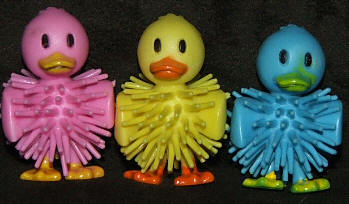 Give the gift that keeps on giving! Please consider sponsoring our rescued ducks and geese. Visit our Sponsorship Page to learn how!
Contact Us
Majestic Waterfowl Sanctuary
17 Barker Road
Lebanon, CT 06249
director@majesticwaterfowl.org
Our Newsletter
The Majestic Monthly is published 12 times per year. Previous issues are available in our Archives.
New Prize Ribbons
Our 2016 custom made prize ribbons have arrived!
This year's annual Duck-Duck-Goose Photo Contest winners will be taking home our new show-stopping, 4 tier ribbons with circular tops measuring 8 inches in diameter and EXTRA LONG 22 inch tails! Centerboards are detailed with a silver duck encircled by "Majestic Waterfowl Sanctuary" and printed center tails.
Contest runs April 1st - June 15th. For more information about how you can enter your favorite picture visit our Photo Contest page!
Don't have a duck or goose, but still want to get in on the fun? Ribbon Sponsorships are still available! Follow the above link to our Photo Contest page for details!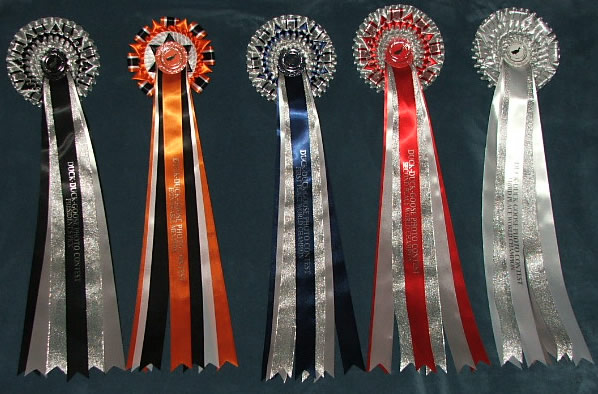 ---
Laser Therapy
In rescuing abandoned waterfowl, we frequently run into damaged and arthritic joints in abandoned ducks and geese. Their legs just aren't built for unsafe rocky shores, or any other land obstacles for that matter, and little trips and stumbles can have rapid and disastrous results.
In addition to treatments like Adequan injections to maintain cartilage and anti-inflammatory medications like Rimadyl or Metacam. There may be additional options for your pet duck or goose.
During Cold Laser Therapy your vet will hold a handheld device over the problem area, delivering photons (light energy) to the mitochondria of damaged cells. The laser penetrates the skin and promotes cell growth, metabolic activity, increased blood flow and reduced inflammation.
Class IV cold laser treatment begins with 3 visits the first week, 2 the second week and 1 visit the third week. At the end of this start-up regime, follow-up visits to maintain improvement tend to be once a month, although actual frequency can depend on your duck or goose's particular situation. Some feathered friends may go a couple months without needing a booster visit, while others only make it 2-3 weeks before requiring follow-up care.
PROS:
Non-invasive - Cold laser therapy does not burn, cut or irritate the skin. Your pet should not feel any discomfort during or after treatment.
Quick Procedure - Treatment itself typically only takes 8 minutes per joint. The real question is how far is your vet from home, and how much total time do you typically spend in their waiting room.
Health Improvements - While cold laser therapy is a new science and not proven to work in every case, it appears particularly helpful in reducing inflammation, assisting in the recovery from muscle sprains, managing chronic arthritis and in promoting the healing of wounds.
CONS:
Accessibility - Not all vets offer this treatment option, so you may need to look around for one who does.
Expensive - Different vets charge very different prices. Some charge for each treatment locale (for example: ankle, knee and hip are all treated at $25.00 each = $75.00) while others charge per session (multiple locations for $50.00). You could easily spend anywhere from $25 to $75 per session EACH TIME you visit depending on your pet's particular needs. For maximum effectiveness, be sure you can afford all of the treatment sessions before you begin therapy.
Stress - While the procedure itself is relatively simple, many ducks and geese can become very anxious during car trips to your vet's office.
Waiting Period - Treatment does not work instantly, so don't stop your pet's pain medication yet! Keep in mind this therapy may not work fully either. Your duck or goose may improve greatly, moderately or not much at all. It's different for everyone.
Risks - This is important. Many sources (including some veterinarians) will tell you there are no adverse side effects or risks when utilizing this therapy; however, that's not entirely true. As mentioned above, laser therapy is a relatively new science and there may be more to learn about treatment protocols. This being the case, there are always risks. A large factor in safety often depends on the expertise of the vet utilizing the laser. It's vital that they are fully trained and experienced with their particular device. They need to be familiar with and adhere to all manufacturer instructions and warnings. For example, some units have the capability to create more powerful and unsafe beams if used incorrectly. Failure to use laser equipment properly can result in tissue damage.
When utilizing laser therapy, there is a risk of eye damage. Your vet should provide you with a pair of safety sunglasses; if they dont... beware. They won't be giving your duck or goose a pair of protective lenses, so you'll need to drape a small, dark and lightweight towel over their head to protect their eyes as well (it's a good idea to bring the perfect one along with you).
---
Red LED Light Therapy
As an alternative to pricey laser therapy, many pet owners are turning to red LED light therapy. Like laser therapy, red light penetrates the skin, delivering photons to the mitochondria of damaged cells, promoting cell growth, metabolic activity, increased blood flow and reduced inflammation.
The good news is, you can purchase your own handheld device for in-home use for about the same amount you'd spend on your initial laser therapy visits. No kidding! While LED therapy may not be as effective as laser therapy (although that's currently under debate), it's much safer (provided you don't aim it into anyone's eyes).
Tips: When looking at home units, be sure the red light is produced at a wavelength of 660 nm to ensure proper tissue penetration and cell reception.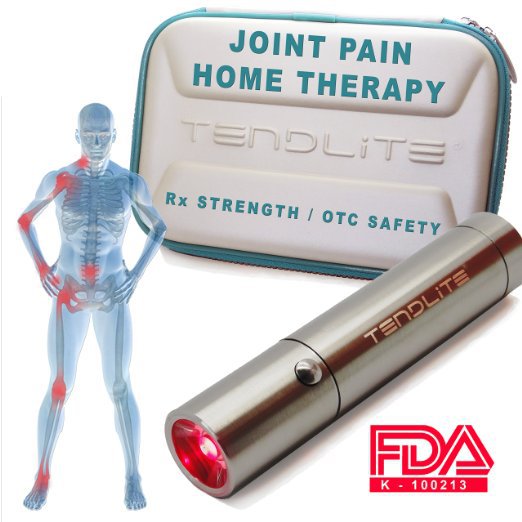 Tendlite offers a great deal on their FDA approved unit, which comes with a manual, protective eyewear, 2 rechargeable batteries, a battery charger, a storage case and a carry case. You can also purchase an additonal warranty to increase the standard 1 year warranty to 2 year coverage.
This Tendlite produces red light at the preferred 660 nm wavelength and can penetrate up to 10 mm into tissue (although you may need to part feathers).
---
Red LED Light Fundraiser
We currently have three special needs ducks who could benefit from red LED light therapy: Mercy, Rilo and Zelda.
The cost of Mercy's six start-up laser treatments for her three arthritic joints alone would come to $225.00 (and that's with our sanctuary's discount). For $185.00 we can purchase our own red LED light and spare Mercy the stress of traveling to and from the vet while also treating all of our other current and future sanctuary guests.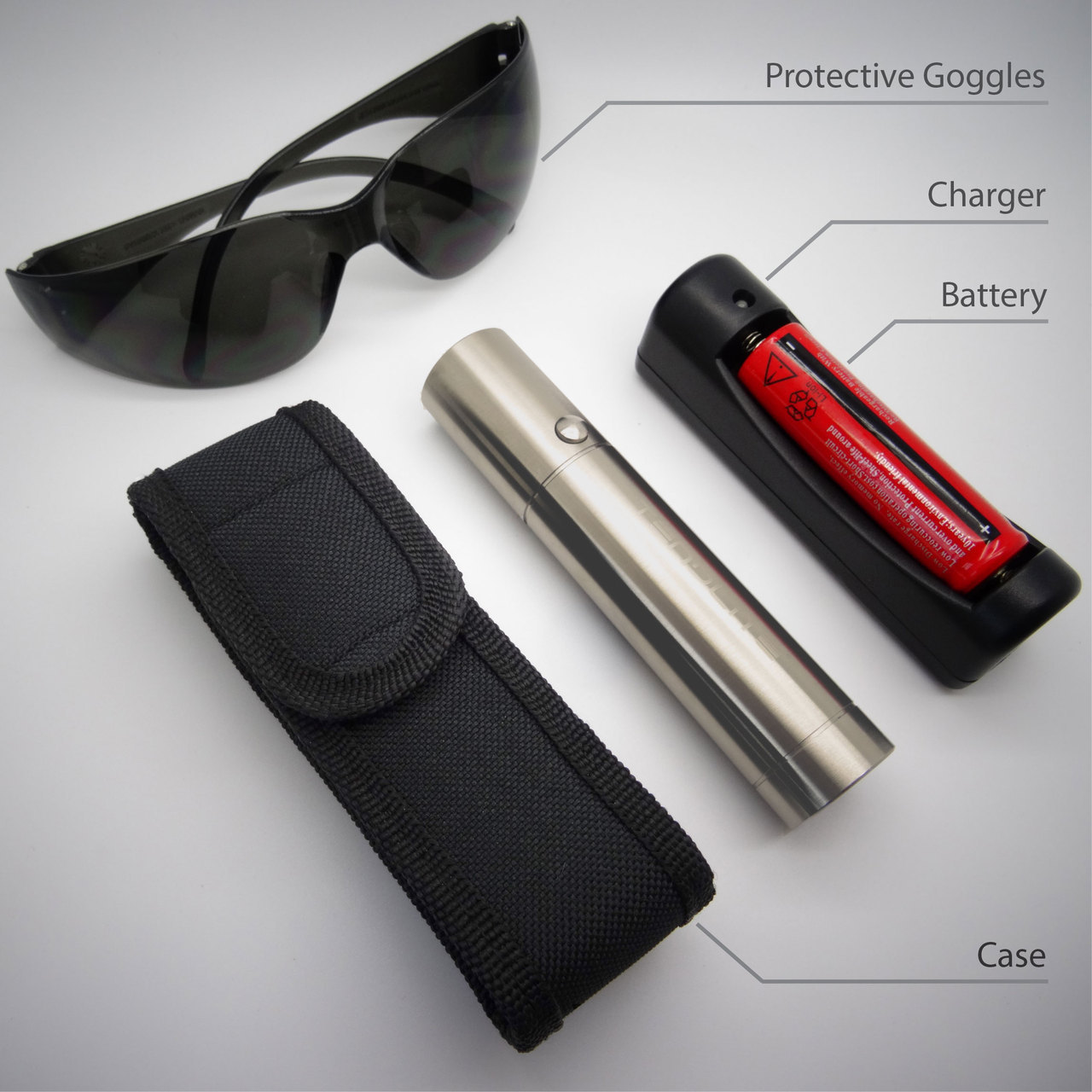 In light of this (no pun intended), we're running a fundraiser for the cost of a Tendlite red LED light unit for our sanctuary.
Goal $185.00 ACHIEVED! THANK YOU, DONORS!
Any amount helps! Please click here to Donate