Last Chance Photo Contest!

Waterfowl Portraits

Shade Tree Update

Outside Farewell...

The Month in Photos!

Majestic Newcomer & Adoption!

Majestic Gift Shop

Majestic Sponsorships

To Make a Donation, please click here: Donation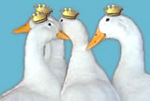 Please... We need your help!

Did you see our rescued ducks featured LIVE on The Dodo?
Not if you're not on Facebook!
*******************************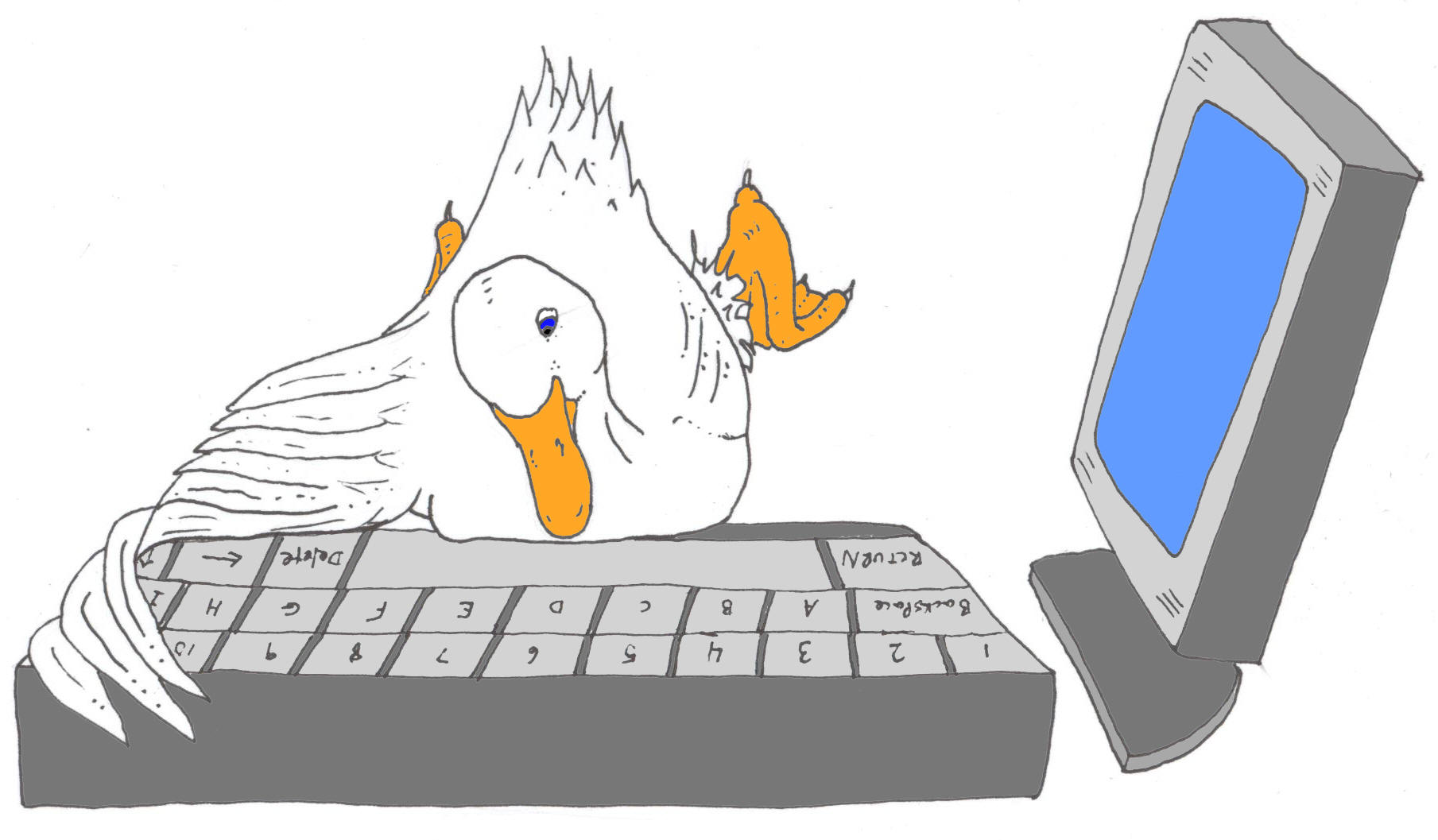 For lots of photos and updates as they happen! This is where you can see and hear all the latest news FIRST!
Outside Farewells...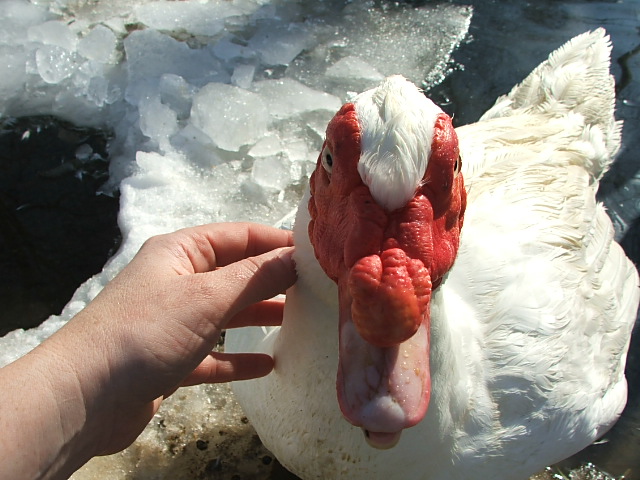 Dutch... Utch-ha... Our first ever rescued Muscovy boy... You are the one who won my heart over to those with red faces... Your adoptive home was the BEST a duck could ask for. Rest in peace you big, tail-waggin', rub-a-tummy, feathery man... XXOO
Majestic Photos!
We're really having fun utilizing the special photo features of our new Canon PowerShot SX710HS camera!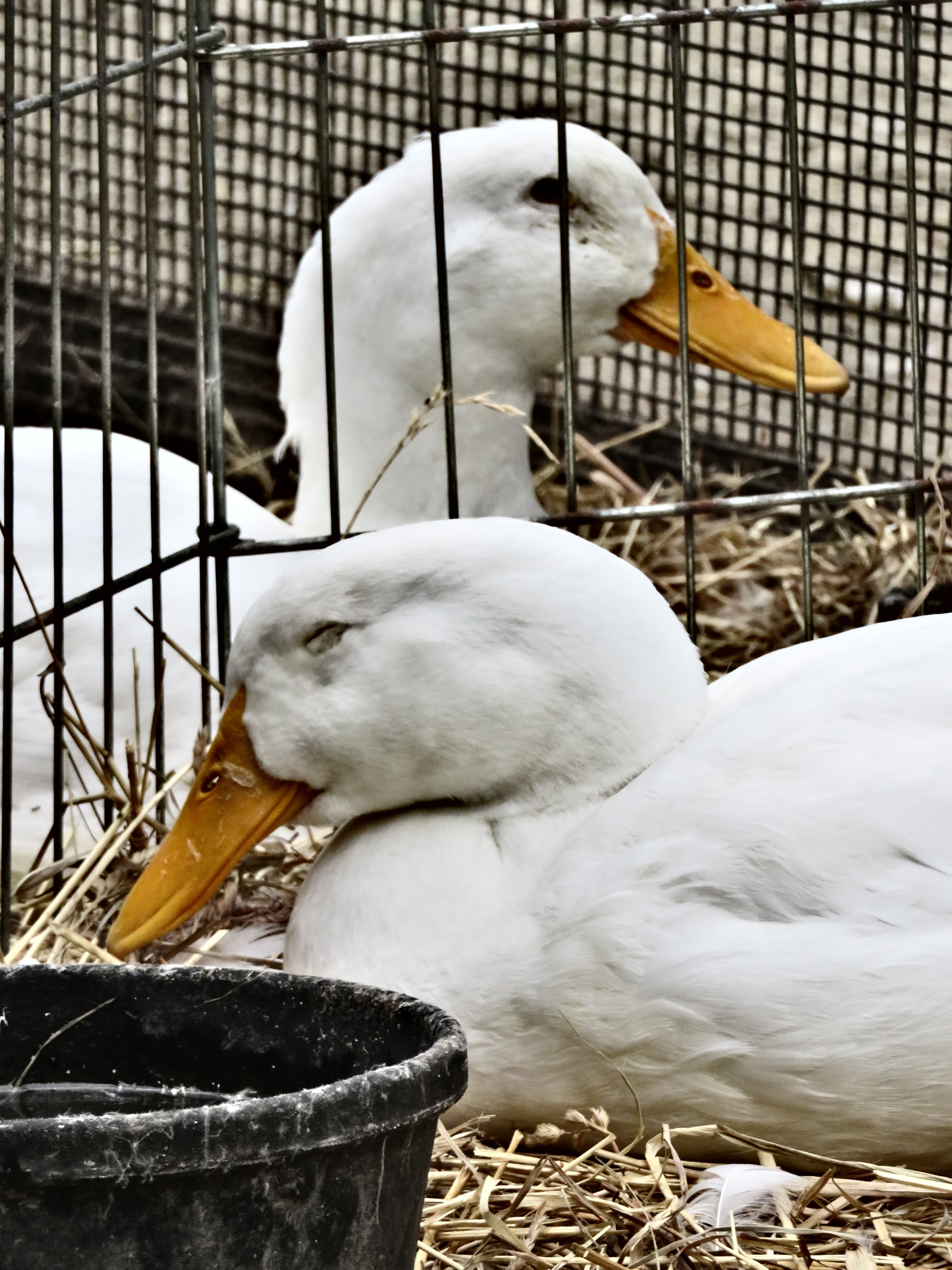 Rilo & Ranger posterized!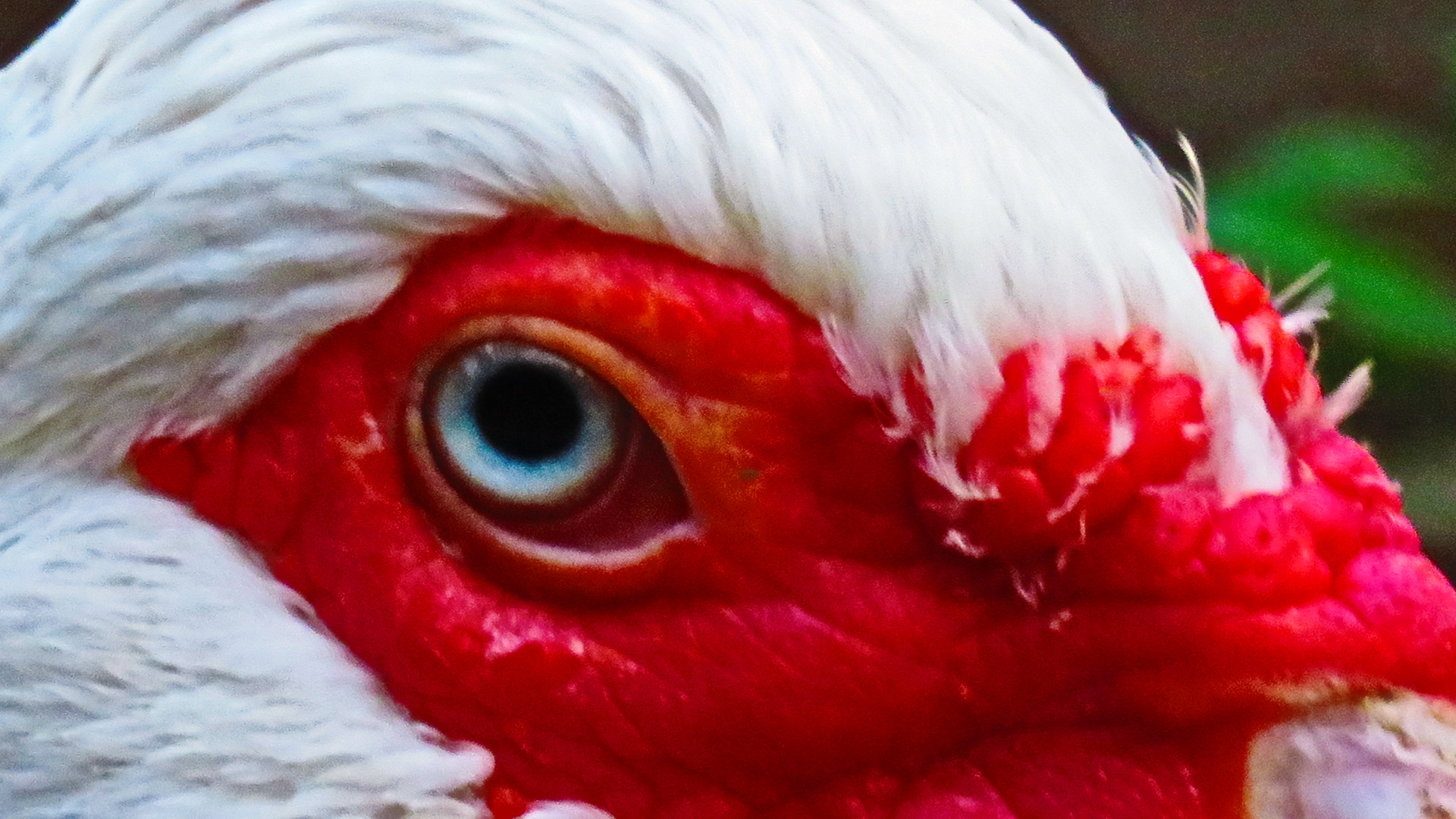 Bella vivid colors!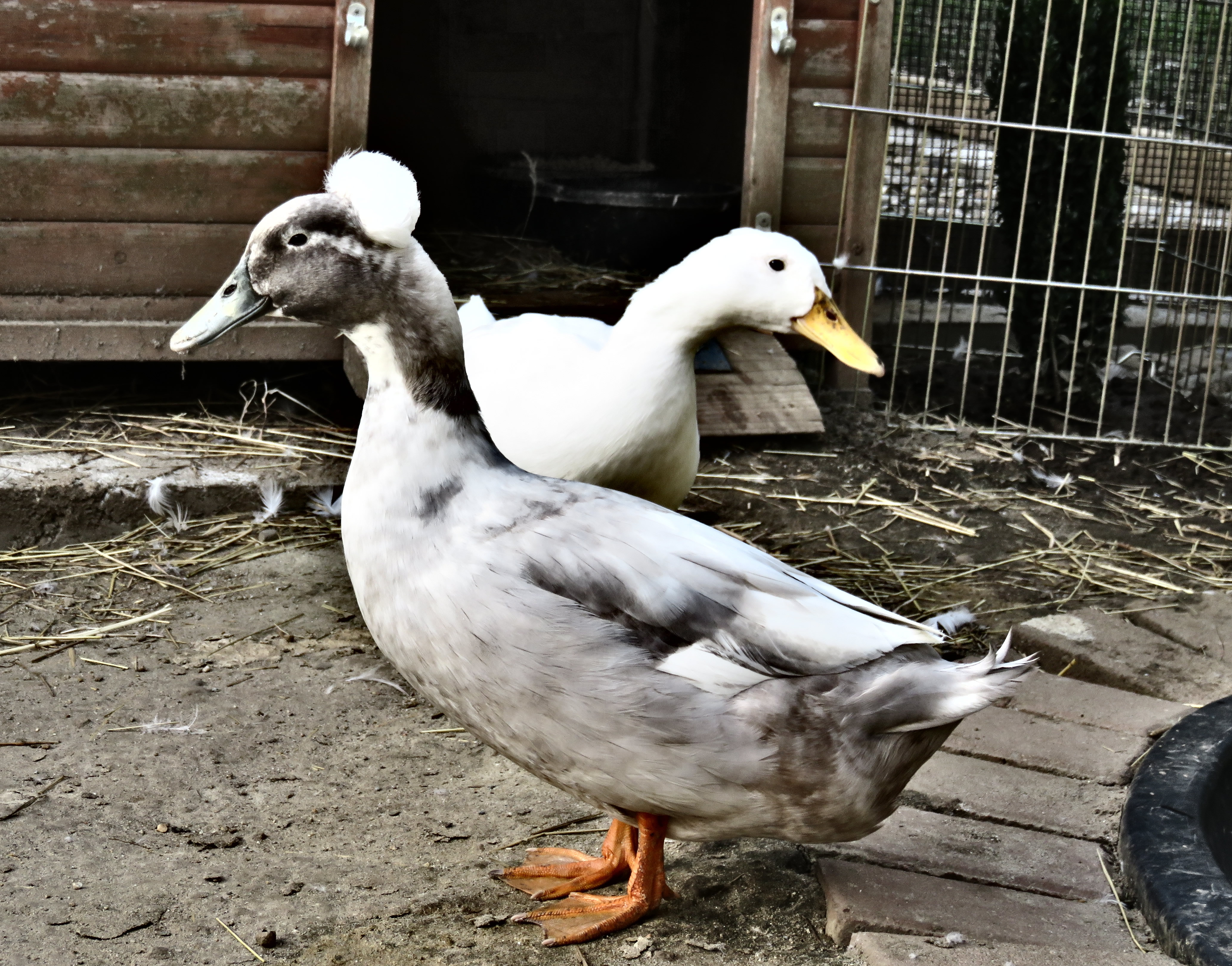 Asaru & Dejah Voo watercolor!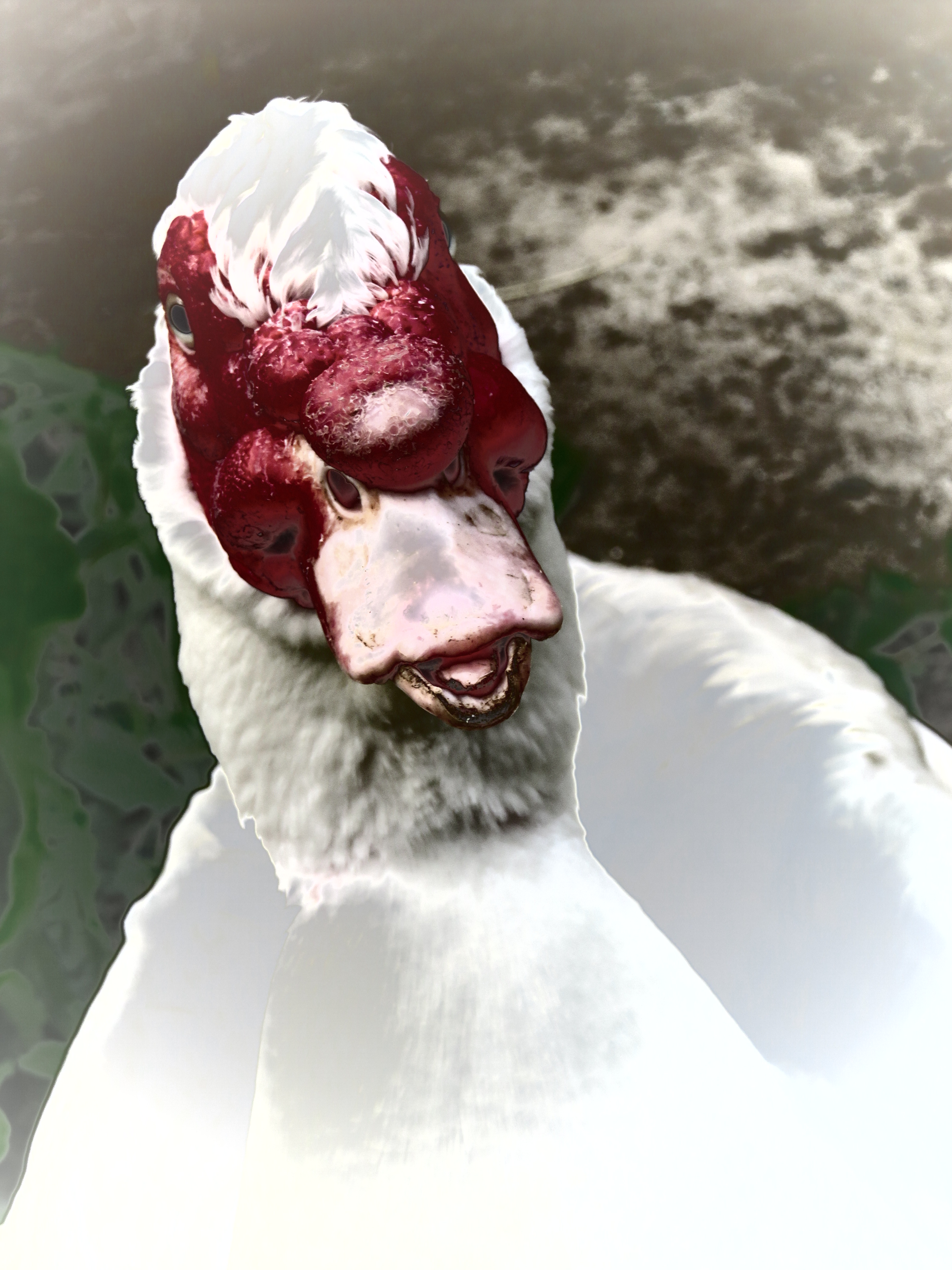 Billy-Cha magic!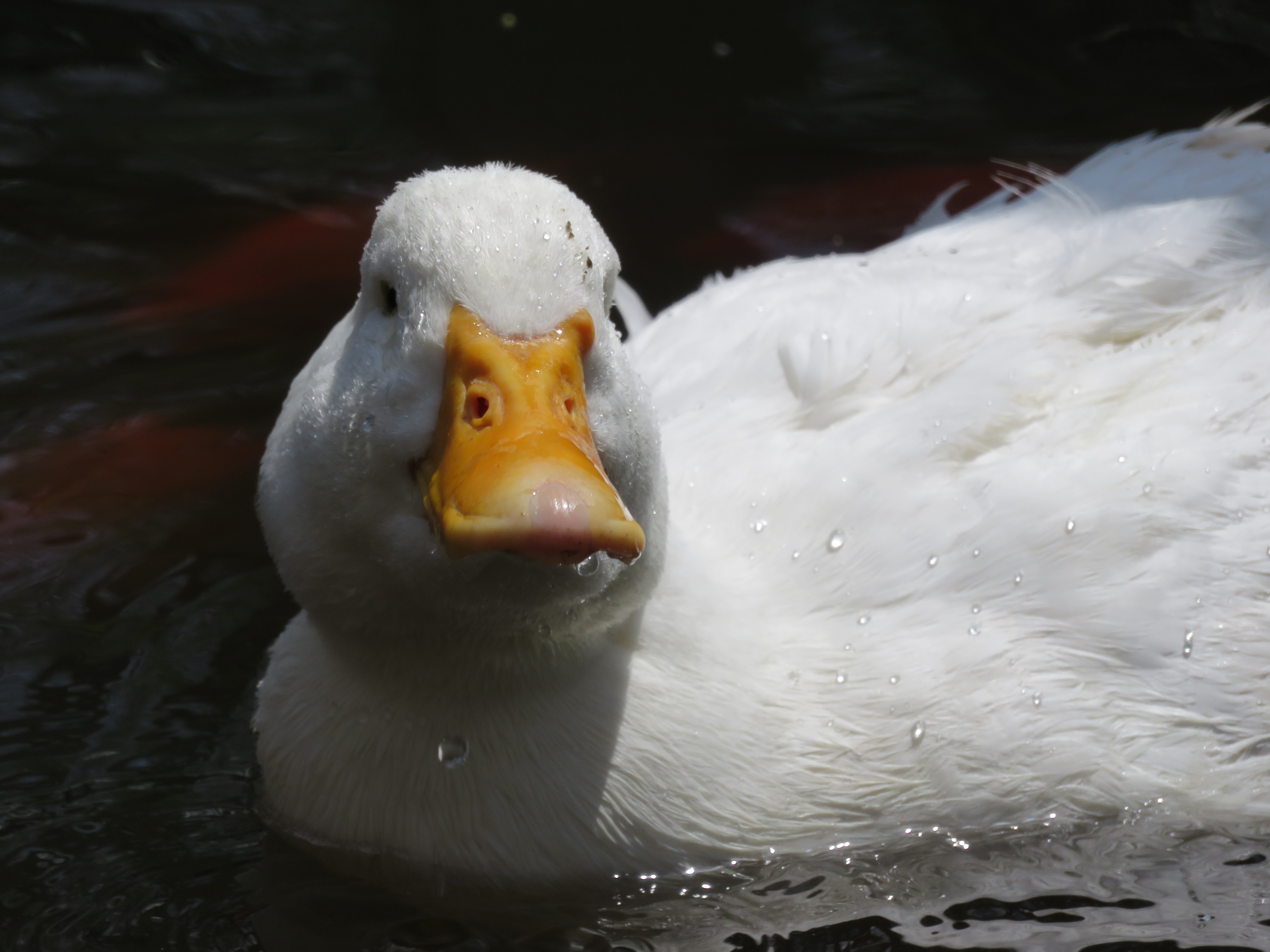 Mercy-Lulu close-up!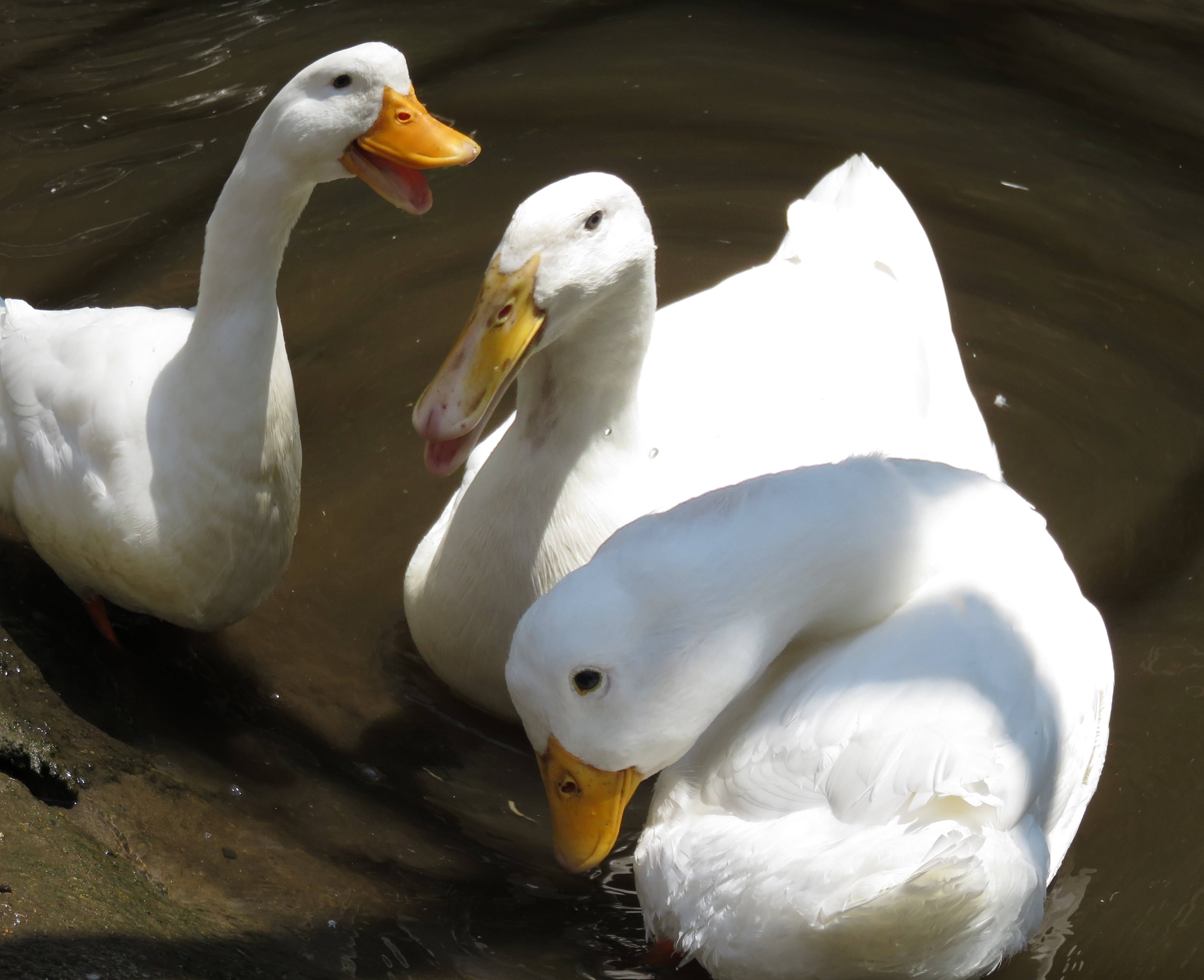 Piper,River-Roo, Daisy D fish-eye lens!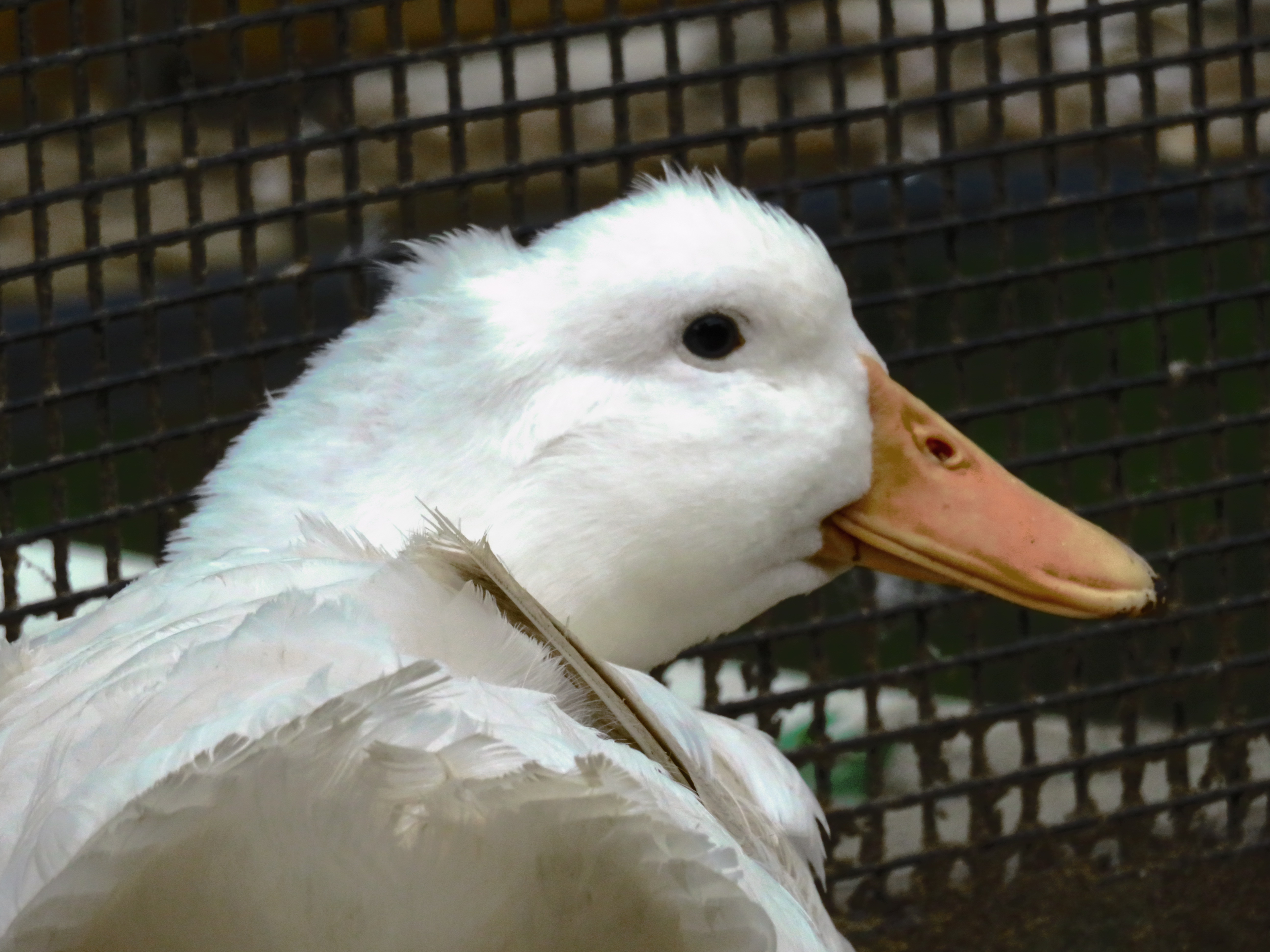 Deeta--pfft... who needs a special lens!
Majestic Newcomer & Adoption!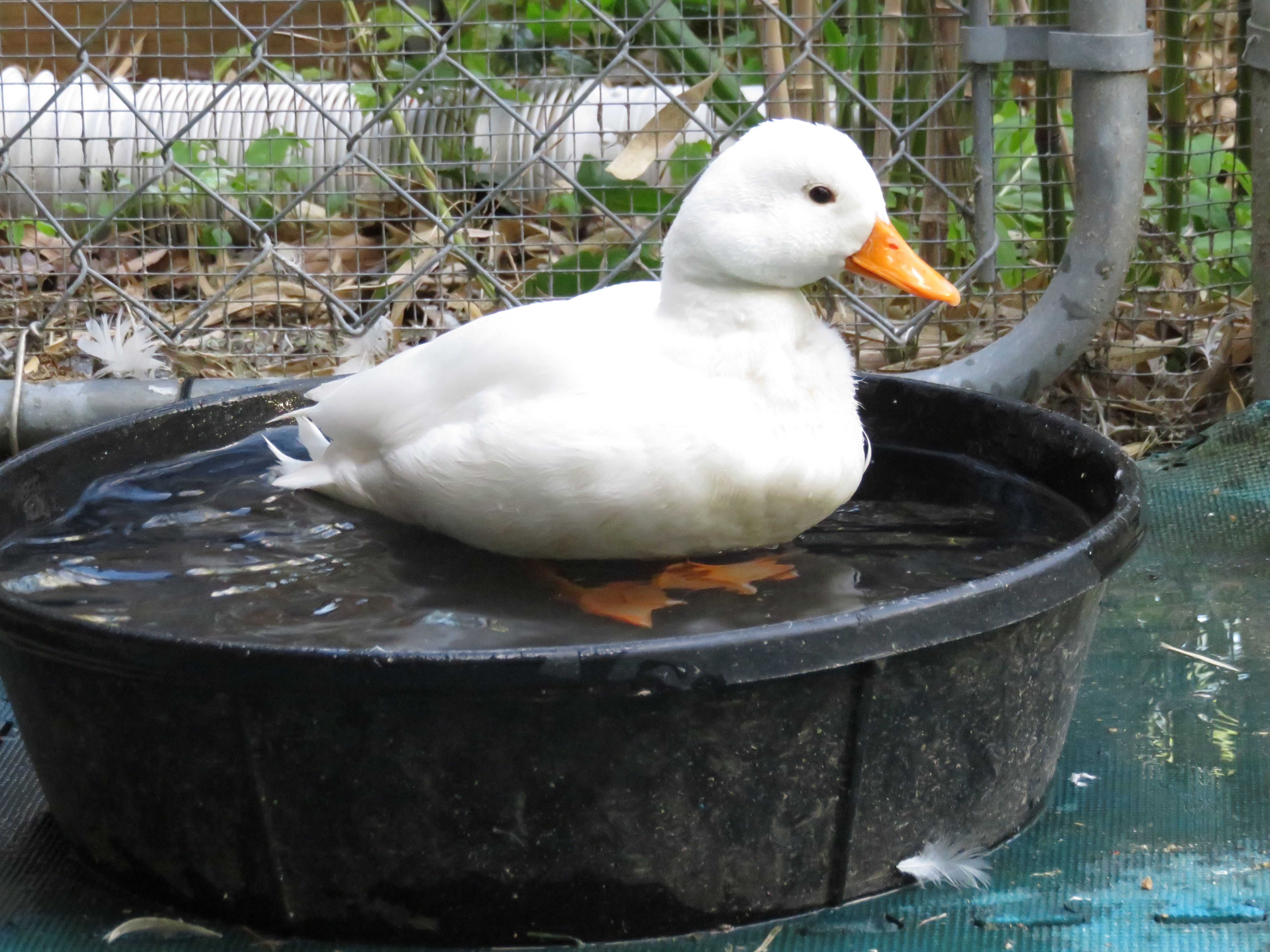 Hallelujah little Luyah,
A new home just for you!
Majestic Gift Shop
Visit our Majestic Gift Shop for some fun Majestic items! Proceeds from the shop benefit our sanctuary!
Birds of a feather mug: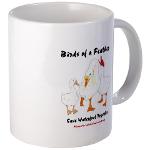 Majestic Sponsorships!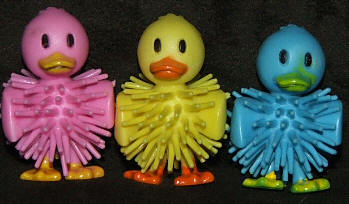 Give the gift that keeps on giving! Please consider sponsoring our rescued ducks and geese. Visit our Sponsorship Page to learn how!
Contact Us
Majestic Waterfowl Sanctuary
17 Barker Road
Lebanon, CT 06249
director@majesticwaterfowl.org
Our Newsletter
The Majestic Monthly is published 12 times per year. Previous issues are available in our Archives.
LAST CHANCE Duck-Duck-Goose Photo Contest!
Tick... Tock... Tick... Tock... TIME IS ALMOST OUT!
You only have until June 15th to submit your photos!
Eleven show-stopping prize ribbons will be awarded over three categories: Most Photogenic, Best Mud On Your Face & Wild Child!
Before entering your photo in the contest, please visit our website to review our complete submission guidelines: Photo Contest Rules.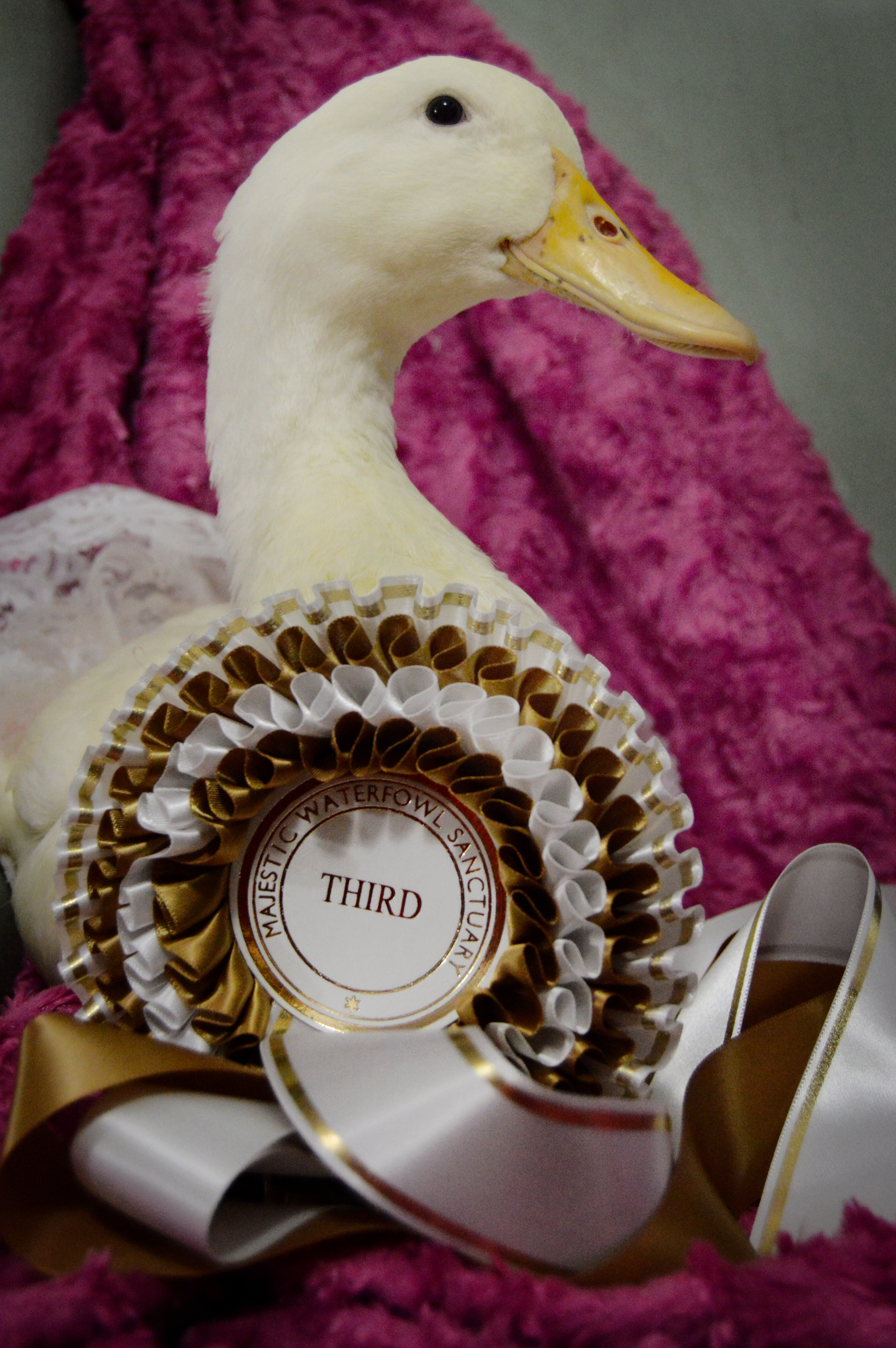 Please Remember...
When emailing us your photo submission(s) it's important that you attach your photo (using the paperclip icon) rather than embedding it into the body of your message. Please send only ONE photo per email.
Also, be sure to include your full name, complete mailing address and full phone number along with the names of any ducks or geese featured in the photo.
And don't forget to send your $5.00 entry donation for each photo submission by clicking here: Donation
---
Waterfowl Portraits by Lee Mitchelson
When we first saw Lee Mitchelson's portrait of Musk aka Muskerman the Muscovy duck (featured below), we felt his soul shining right through the painting and delving straight into our hearts--Amazing! We just had to reach out to find out more about her breathtaking art.
Lee Mitchelson has done hundreds and hundreds of custom pet portraits over the last forty years, and is a member of the prestigious "Oil Painters of America." Obsessed with birds as a child, she just loves painting waterfowl!
One of her clients (and dear Majestic friend!) Marlys Lipe had this to say:
"Lee Mitchelson at The Artful Gifter has created lovely custom paintings for me; she captures the essence of my special pets in a way that astounds me! She's also painted amazing art gifts for me to give my friends. What a blessing to be able to give something so meaningful and so treasured by the recipient..."
Want to immortalize your own pet duck or goose in one of Lee's oil paintings? You can contact the artist via her website: Lee Mitchelson Art or visit her Etsy Shop.
Commission Pet Portrait Sizes and prices:
2.5"x3.5" Art Cards $50.00
4" x 6" $75.00
5" x 7" $125.00
8" x 10" $195.00
Musk aka Muskerman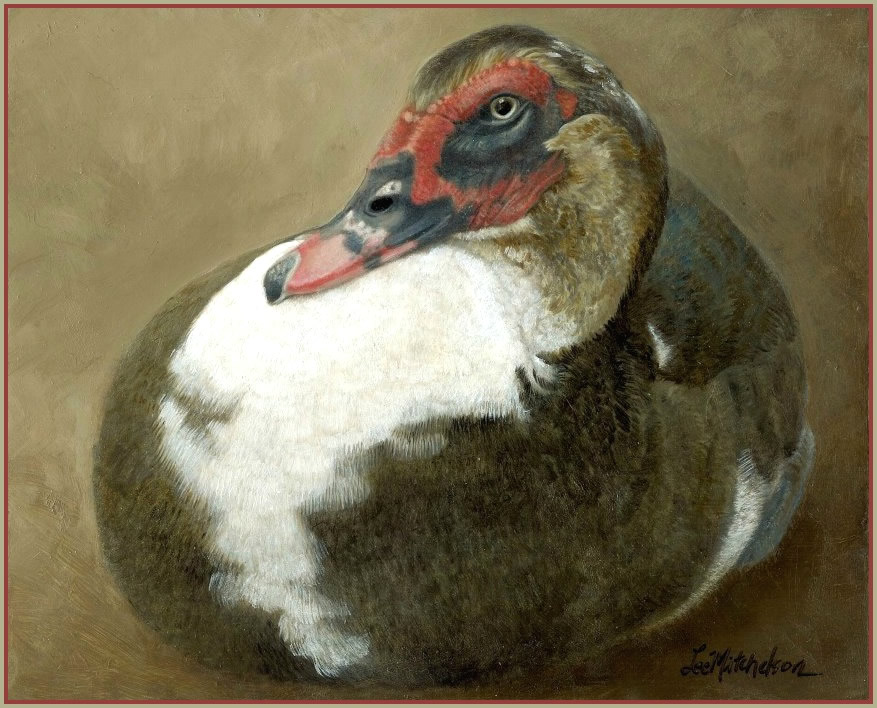 Reincarnation of a Wise Old Duck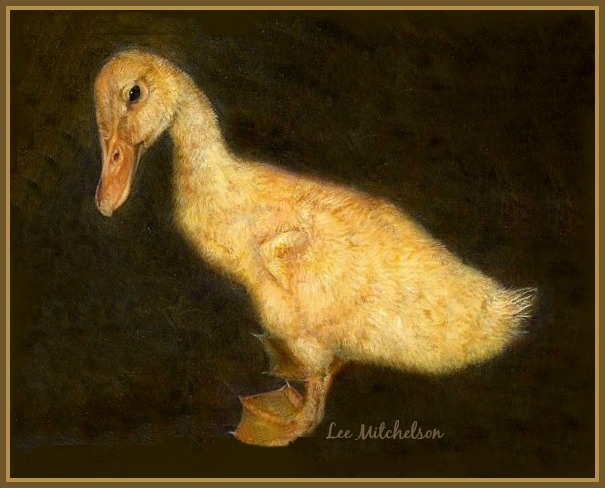 Gorge0us Goldy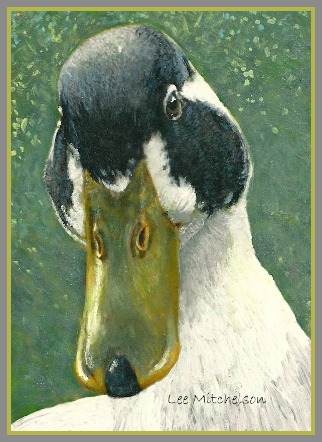 I Love You to Pieces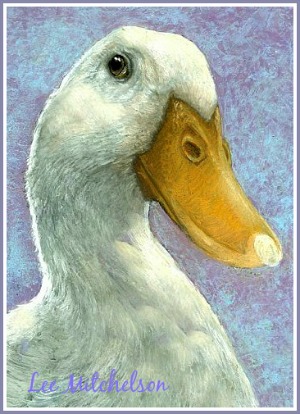 ---
Shade Tree Fundraiser Update
We want to thank everyone who donated new shade trees for our sanctuary! We're happy to announce that the last tree has been planted. Please stay-tuned for images of the custom name plates we will be mounting beside them in honor of their very special donors!
All of our old trees have been removed from the pens and carefully transplanted to the borders of our yard in honor of all they've done for our rescues over the years. But now it's time for some smaller and slower-growing shade trees to take their place, which will put a stop to the backbreaking pruning we've been struggling with for so many years.
We also want to thank our wonderful donors for their patience as we experienced an unexpected issue when we realized that most of the trees delivered by our first vendor were not what we had ordered. It's so important to pay close attention to species and subspecies details when selecting berry-producing trees. Last minute (and unauthorized) inventory swaps can have devastating results if you're not paying close enough attention to the labels. Fortunately, we were.
We want to thank Blake and Jeff at Holdridge Home & Garden Showplace in Ledyard, Connecticut for all of their assistance when we showed up desperate at their doorstep. They personally walked us around the grounds and helped us handpick our new trees, taking the time to carefully ensure that everything we purchased is absolutely safe for both waterfowl and humans to eat.
We can't thank the staff of Holdridge Home & Garden enough for rising to the challenge so quickly and so completely. Special thanks to Tim, for taking the time to help us find a safe and organic solution to protect our new fruit trees and to the delivery department for working so fast, which enabled us to meet all of our planting deadlines.
All said and done, we ended up purchasing: 5 Legacy Highbush Blueberry bushes, 2 Dappled Willow trees, 2 Viburnum Nudum Brandywine bushes, 2 Lavender Twist Weeping Redbud "Covey" trees, 3 Cherry trees (Hudson, Kristin & Black Gold), 1 Chinese Apricot Dwarf tree, 1 Pink Double-Flowering Weeping Cherry and 1 White Flowering Weeping Cherry "Snow Fountain" tree.
And then we did a little gift card shopping when we discovered they also sell ducky Tree-Free Greetings cards with matching envelopes! What fun!