Wheel Chair

Lincoln Update

Eve Update

Oreo Update

Outside Farewells...

The Month in Photos!

Majestic Adoptions!

Majestic Newcomers!

Gift Keepsakes for Animal Lovers

Majestic Gift Shop

Majestic Sponsorships

To Make a Donation, please click here: Donation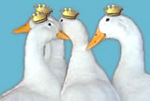 Please Help Today!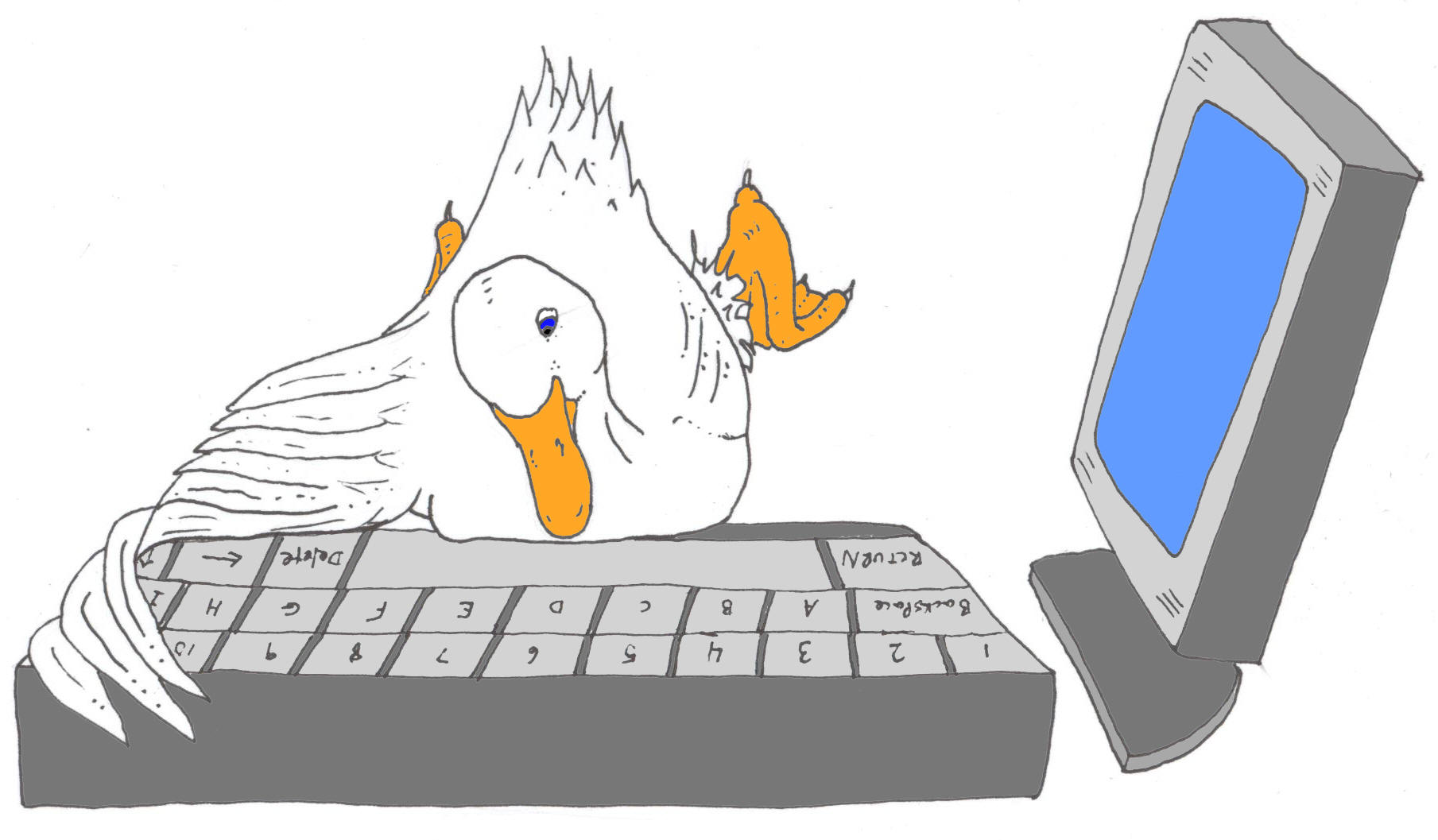 For lots of photos and updates as they happen! This is where you can see and hear all the latest news FIRST!
Outside Farewells...
We will always remember your special song, dear Joc-Joc... Prayers to your very special adoptive Momma and the darling feathered friends you've left behind...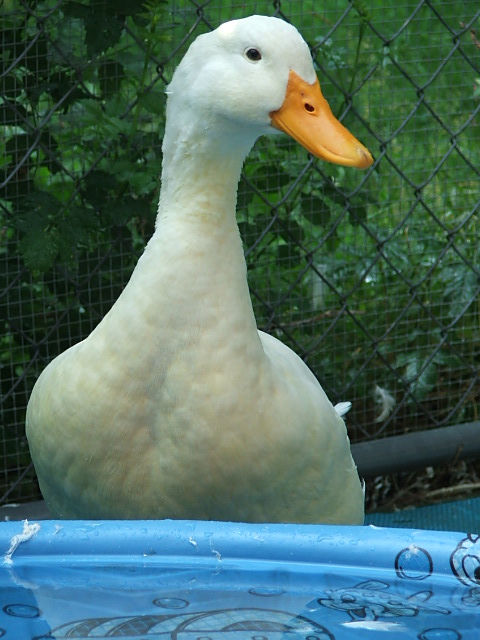 My white duck and your white duck
Were sitting by the kiddie pool
My white duck said to your white duck
Look at that guy, I think he's new!
Talking 'bout hey now, hey now
Iko, Iko un-day
Jocamo fee na-ah na-nay
Jocamo duck will stay!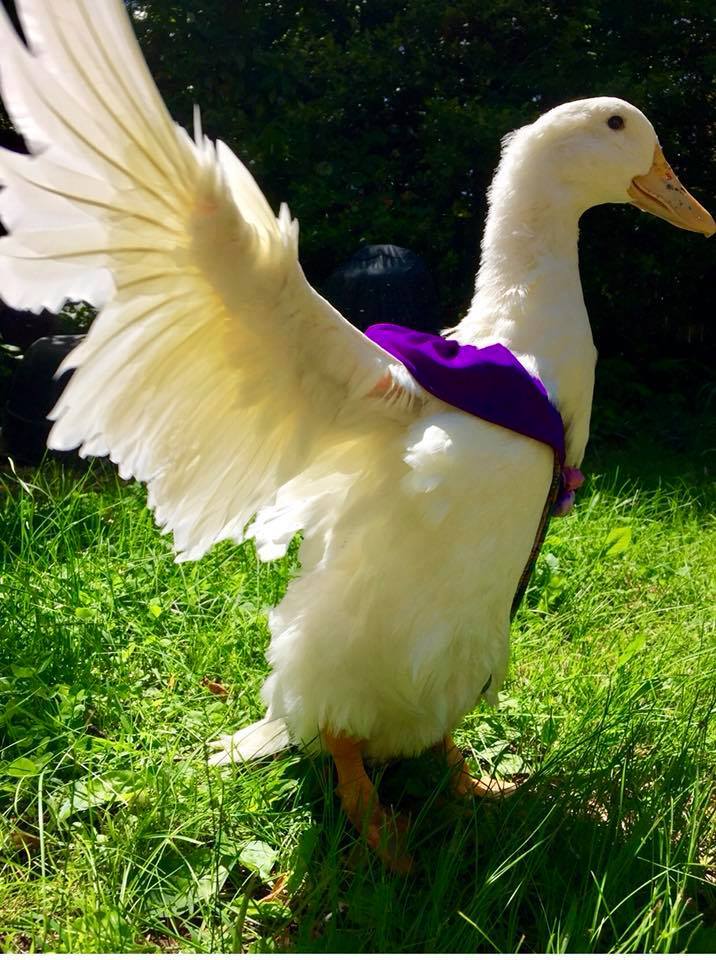 Darling Dilly, taken in by your Momma when someone dyed your duckling fluff green. While a frightening start in this world, you certainly lived large and lived brightly. Rest in peace colorful one...
The Month in Photos!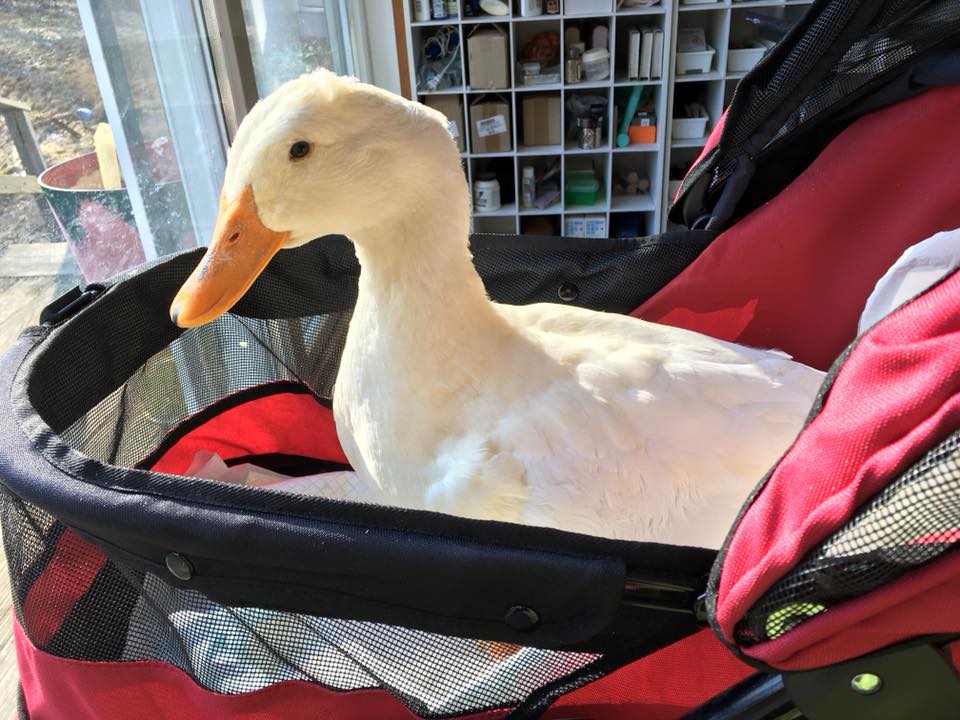 Evie looks out the window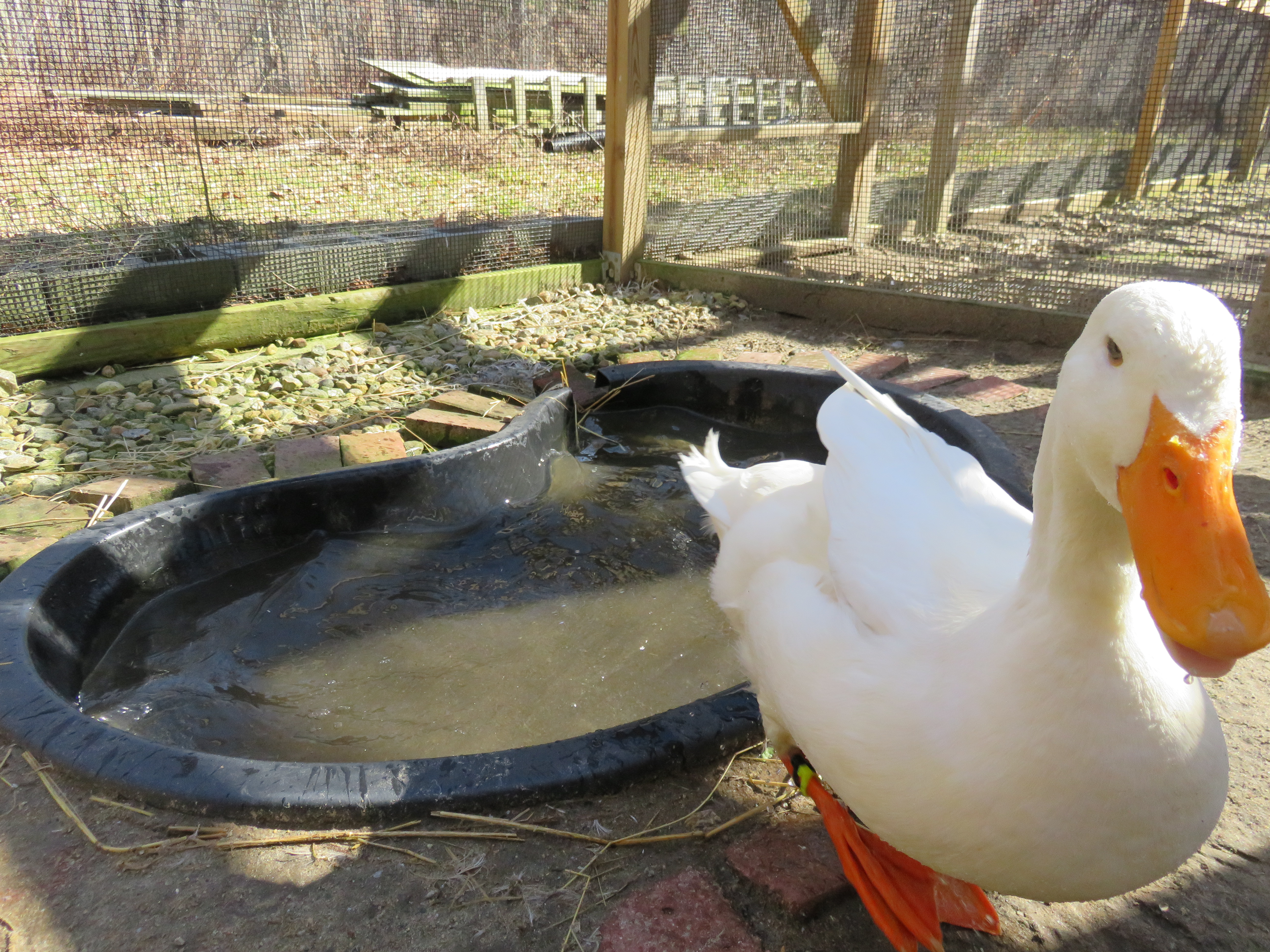 Done already, Steve-O?!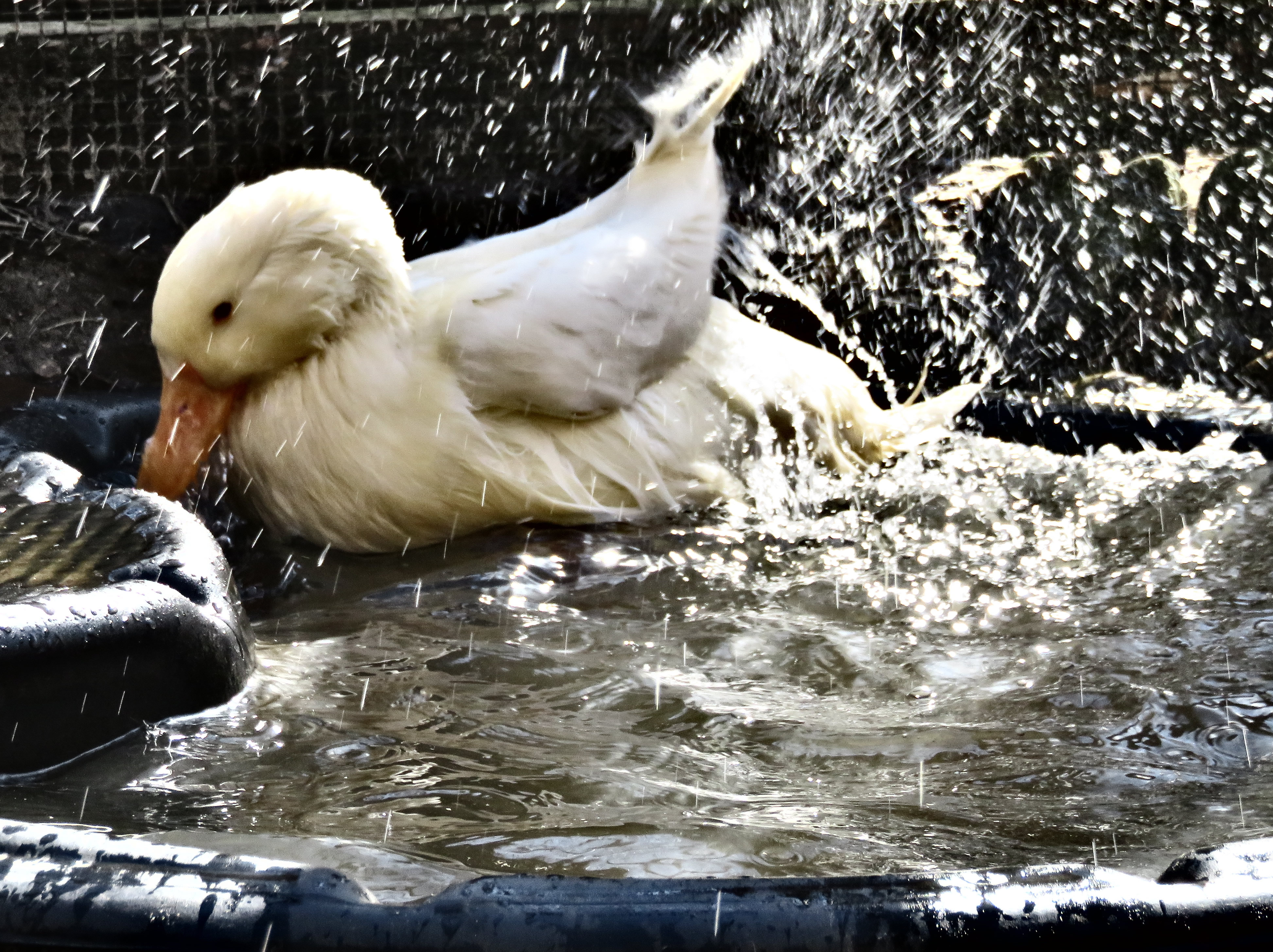 A silvery splash for Laddy-boy!
Majestic Adoptions!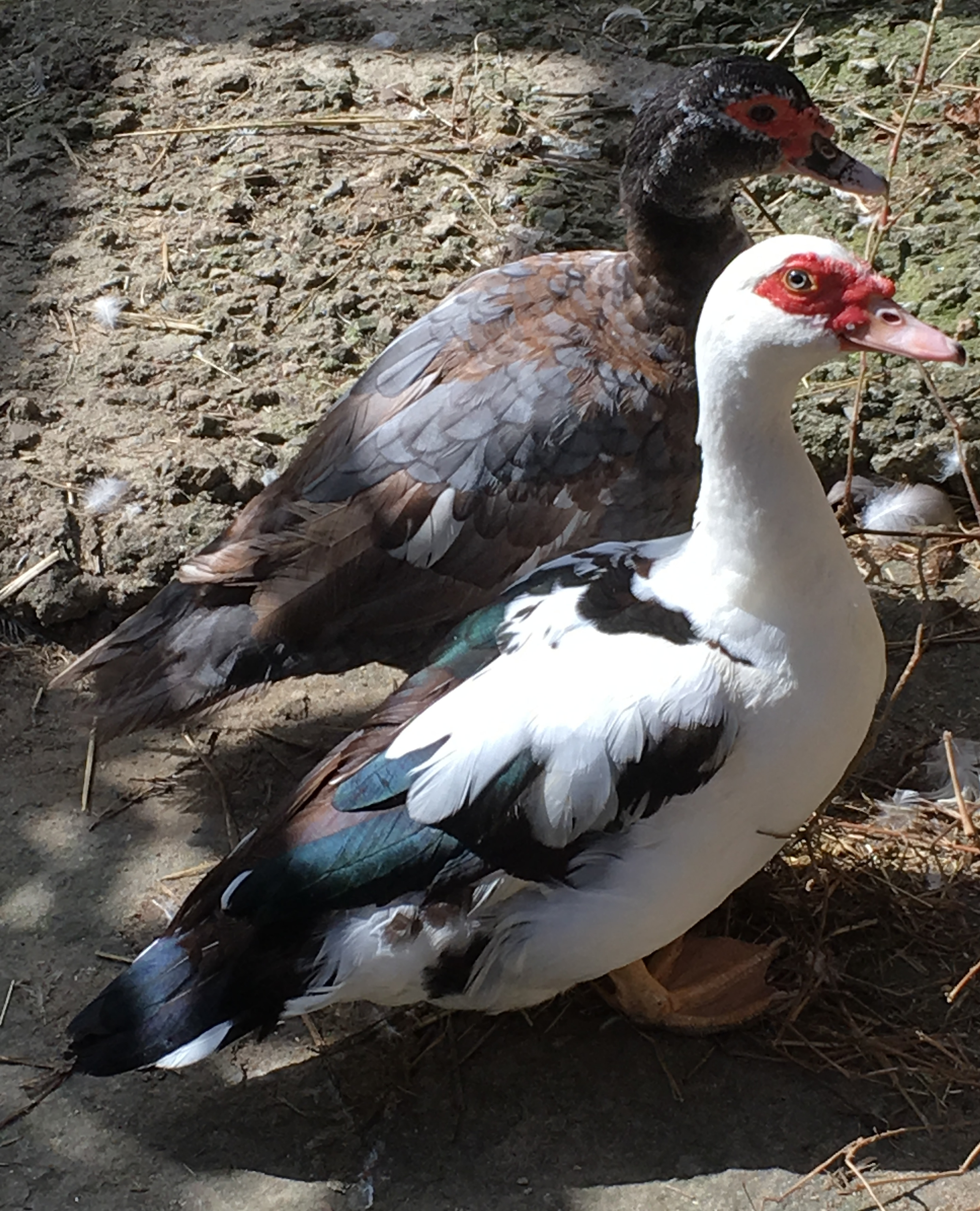 Wishing Ruby & Liberty health and happiness with their new Scovy boyfriends in their amazing new home!
Majestic Newcomers!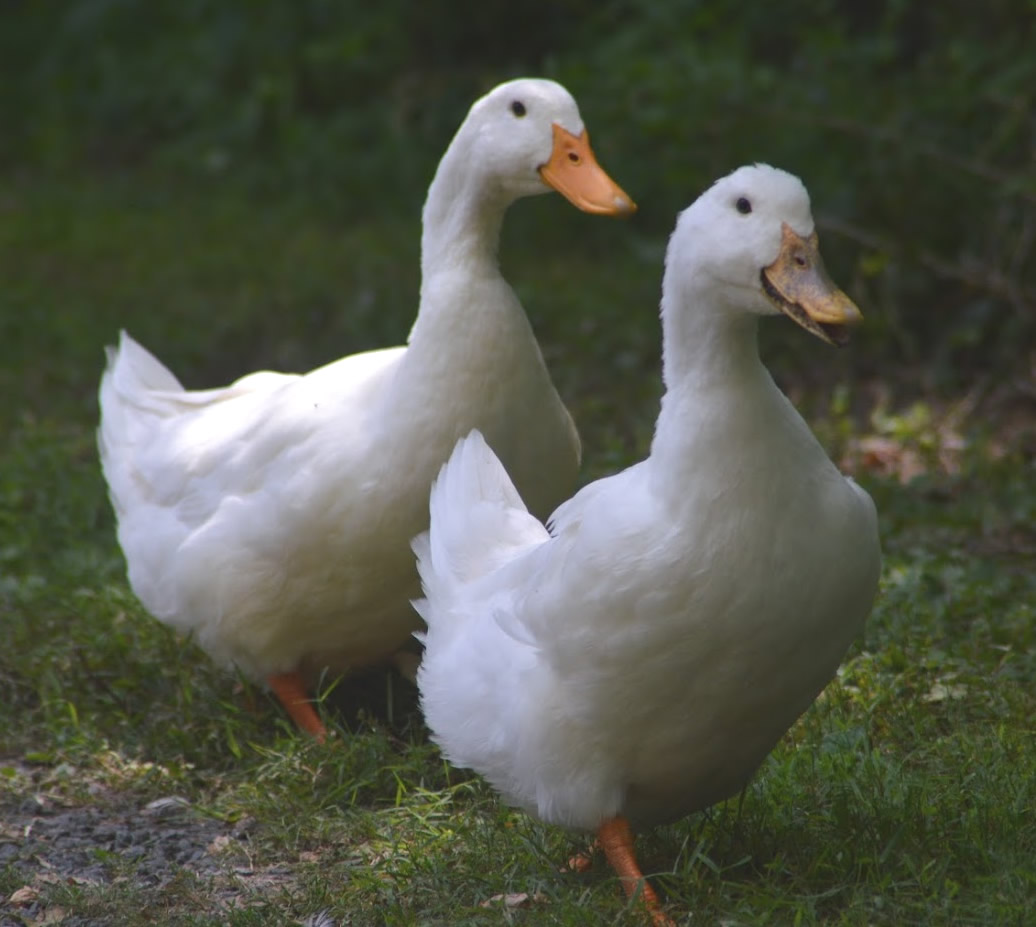 Steve-O & Evie
Gift Keepsakes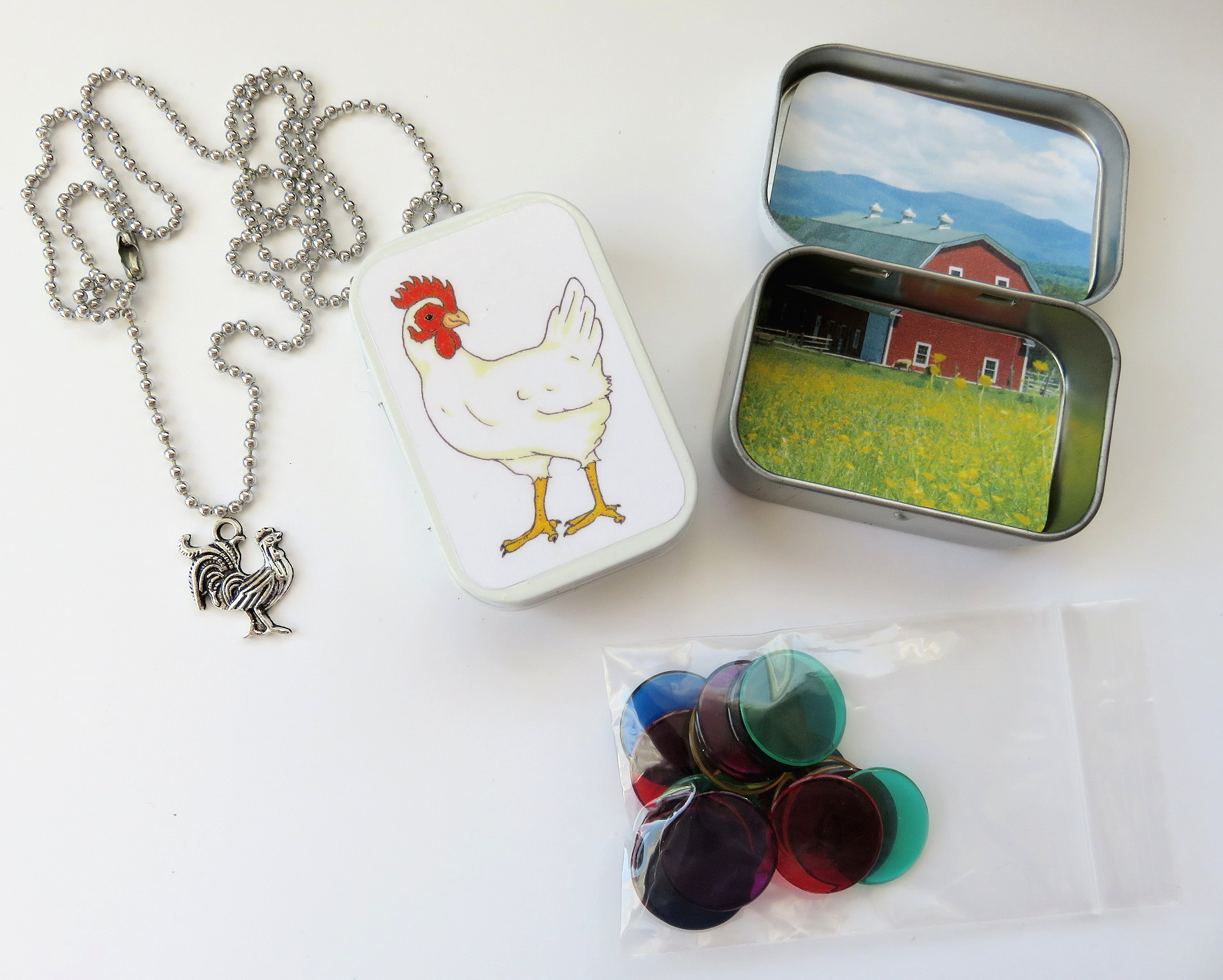 Visit our external website that features photos and descriptions of all of our Pet Keepsakes and Pet Memorial Care Packages.
These gifts are all customizable and are available in various donation levels to suit different budgets.
Please keep in mind, you still need to visit the Pet Memorial page of our own Majestic website in order to donate for yours.
Majestic Gift Shop
Visit our Majestic Gift Shop for some fun Majestic items! Proceeds from the shop benefit our sanctuary!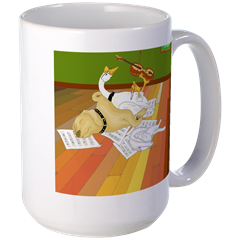 Majestic Sponsorships!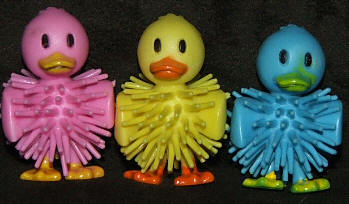 Give the gift that keeps on giving! Please consider sponsoring our rescued ducks and geese. Visit our Sponsorship Page to learn how!
*Sorry... Continental USA only.
Contact Us
Majestic Waterfowl Sanctuary
17 Barker Road
Lebanon, CT 06249
director@majesticwaterfowl.org
Our Newsletter
The Majestic Monthly is published 12 times per year. Previous issues are available in our Archives.
Wheel Chair
Guess what we found? People who make ducky wheelchairs! And in a variety of colors and sizes! Although located in Australia, we've heard ordering is easy and shipping is FAST!
https://www.facebook.com/chickentherapychairs
https://chickentherapychairs.weebly.com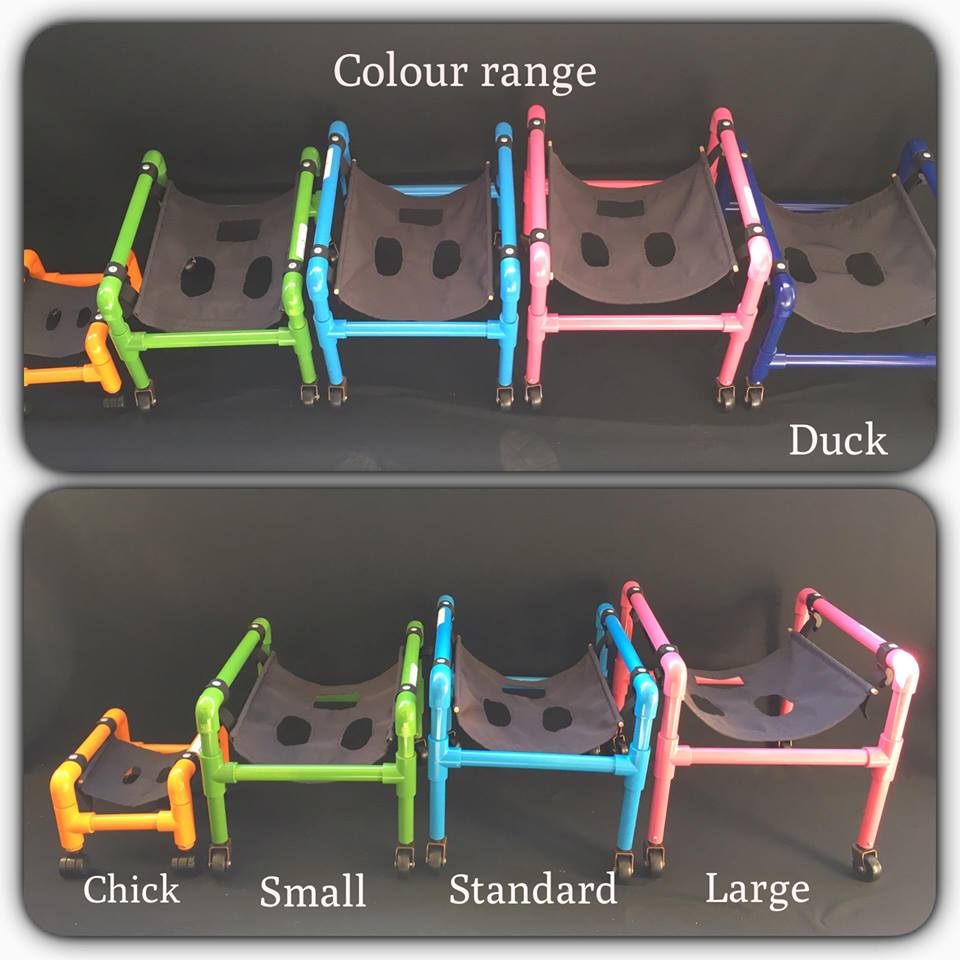 You can even get little food and water bowl attachments to make eating and drinking easier for your special duck (or chicken)!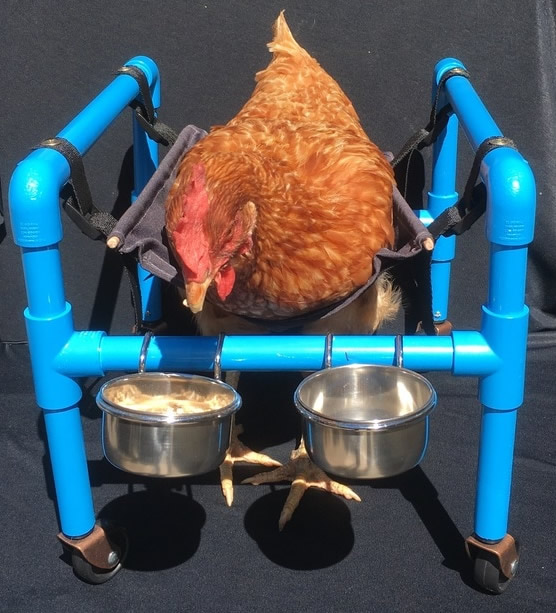 Look at Heather's duck Lucy in her stroller!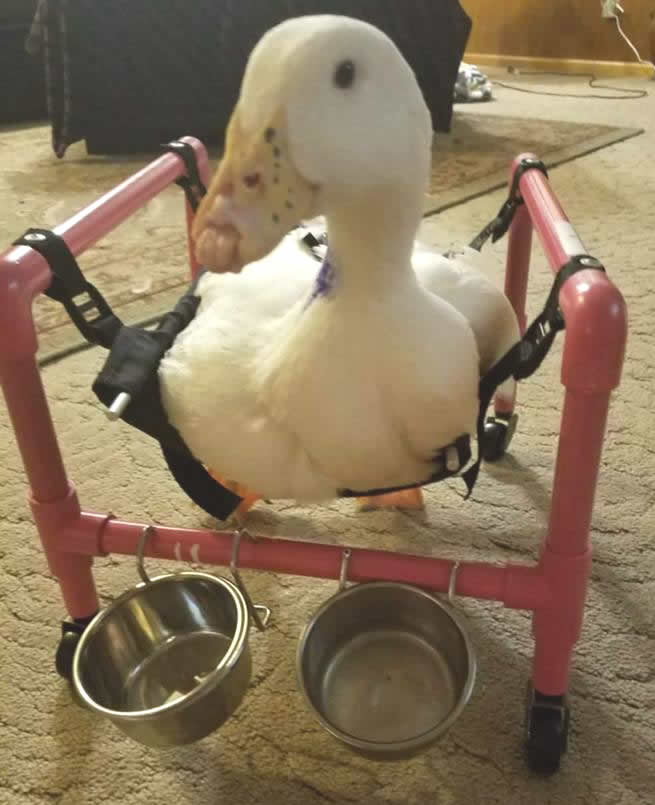 ---
Lincoln Update
Lincoln arrived at our sanctuary with a bacterial infection in his right tear duct. After culturing and identifying the specific culprits involved, we have him on targeted antibiotics, which include pills, injections and eye drops.
In addition to his daily medications, Lincoln also goes to our vet for follow-up check-ups to evaluate his progress. During each of his last two visits, he was anesthetized and a tiny catheter was utilized to flush out his tear duct.
While progress is slow-going, he is heading in the right direction. Lincoln's vet bills have already amounted to hundreds of dollars. If you would like to donate to help, please click here: Donation for Lincoln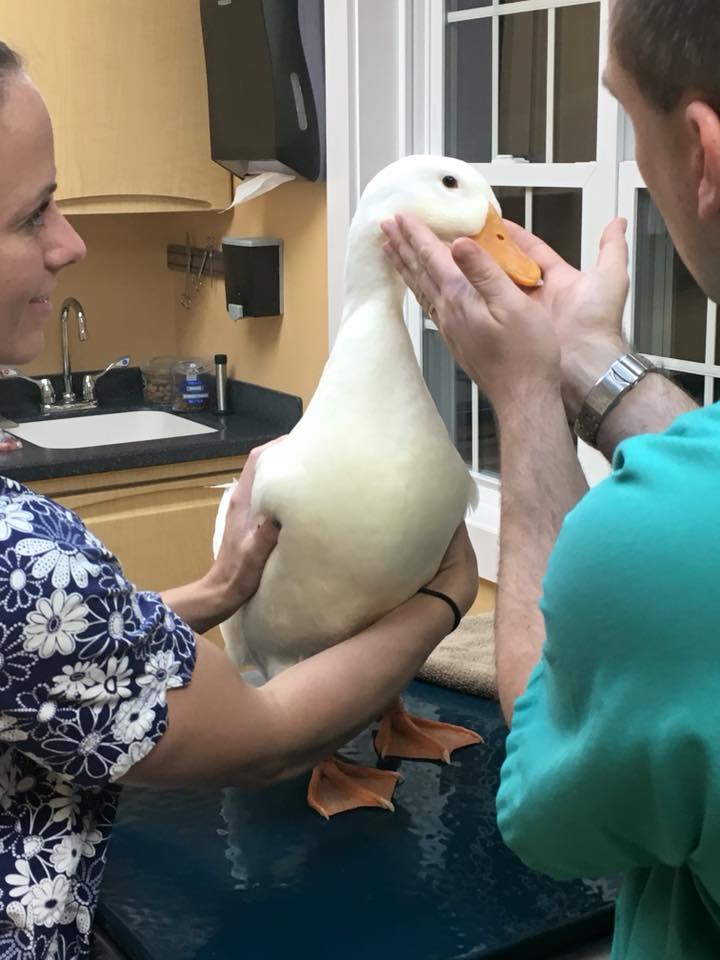 ---
Eve Update
Eve recently arrived at our sanctuary with multiple injuries to her right foot. X-rays confirmed that she has a broken middle toe as well as a dislocated inner toe.
While remaining in our infirmary on soft, clean bedding, Eve is on pain medication, anti-inflammatory medication and antibiotics to prevent infection. In addition she receives laser therapy treatments and weekly Adequan injections to help control pain and protect her joints and cartilage. Every evening we coil fresh vet wrap around her foot to help keep her foot and toes stabilized while she's healing, but not before spreading some vet-administered, anti-microbial honey beneath a non-stick bandage first.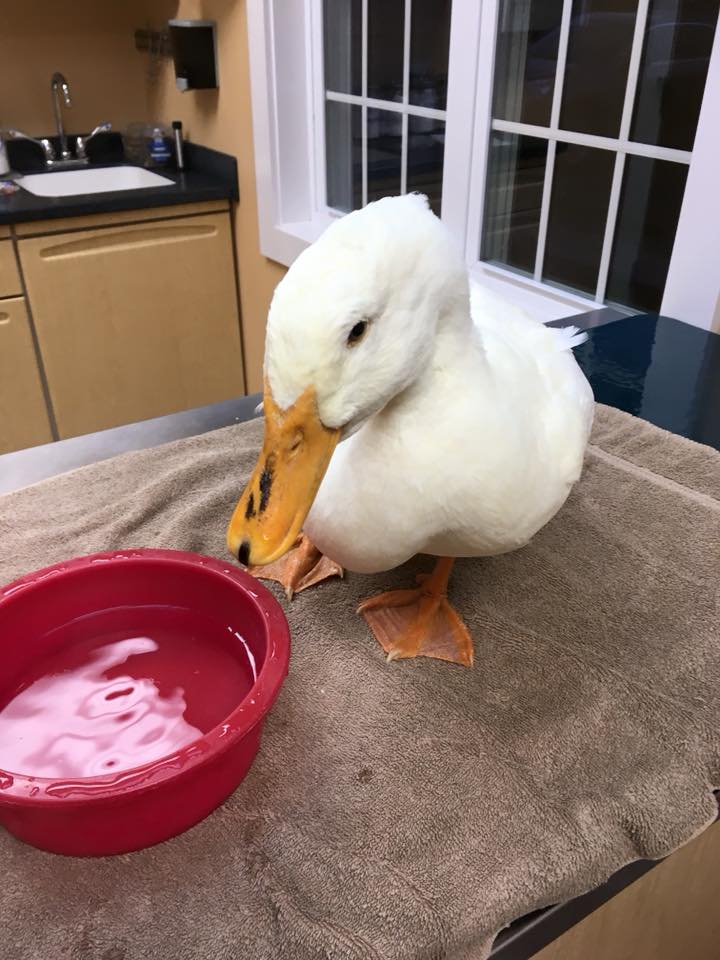 So how is Eve doing these days? See for yourself! These are before and after photos of her foot. Very nice progress!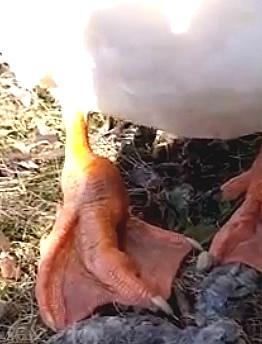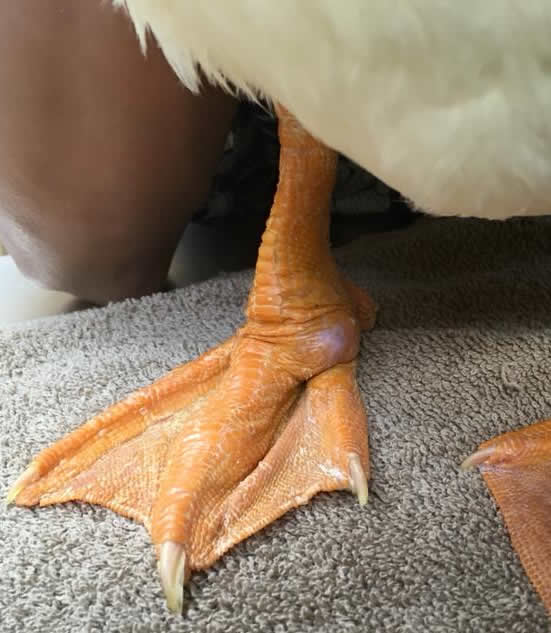 ---
Oreo Update
And how is little Oreo doing? After succumbing to a weasel attack and arriving at our sanctuary, we are thrilled to say, she has made a complete recovery!
Special thanks to all of our donors, to Noank-Mystic Vet Hospital for all of your care and support and to Wizard of Paws in Colchester for the gift of Oreo's physical therapy & laser therapy.