Splinting Duck and Goose Legs
We receive quite a few disturbing emails that begin: "Can you tell me how to splint my duck's leg…"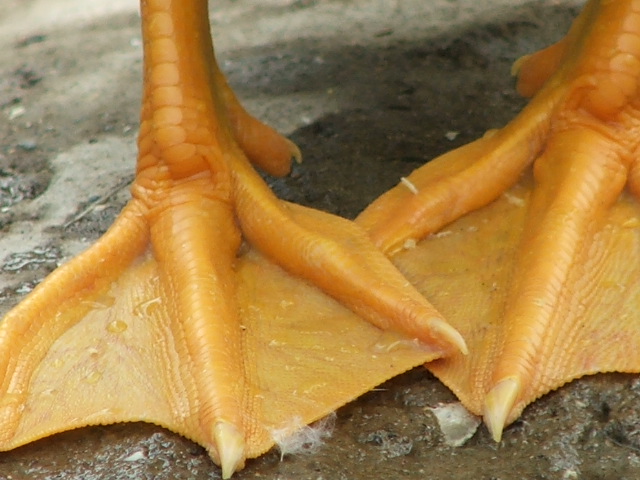 When a duck or goose breaks their leg, qualified veterinary assistance is always in immediate order. Do not try to splint your bird's leg in lieu of seeking out a qualified vet to do the procedure properly.
We have received emails from folks boasting that they saved the day with a few ordinary popsicle sticks and some gauze tape, but whenever we have asked them to produce a photo of the duck after the splint was removed, communications from their end always came to a screeching halt. Apparently, the final result was not as pretty or perfect as boasters would have liked us to believe.
You can cause serious injury and further discomfort to an animal when trying to remedy a problem without proper equipment, tools and information. Your vet has all of these things on hand, so please leave this to the professionals.
X-rays need to be done, and fractured bones may need to be reset before splints or casts are administered. A qualified waterfowl vet must do this procedure to prevent infection, lameness or even death. Anesthesia and pain relievers will most likely be needed to help alleviate the trauma and pain your stressed feathered friend is experiencing.
---
Expanding Our Waterfowl Vet Directory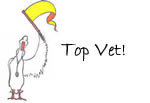 Please take a moment to visit our Waterfowl Vet Finder and check the vet listings for your state. This is a resource available to assist you and your flock.
If you have a waterfowl vet and they are not listed here, please fill out the form to add them to our list. As many of you know, it can be very difficult to find a waterfowl vet in your vicinity. By adding your waterfowl vet to our directory you do a great service to others in your area interested in the quality care of their flock.
We are looking for volunteers for our Waterfowl Vet Finder Directory Expansion Team. If you live in a state other than CT, RI, MA, ME, NH or NY you can volunteer your time and phone line to call on avian vets in your own state (phone lists will be provided to you). Volunteers confirm which avian vets handle waterfowl and get their verbal permission to be added to our website directory. This is a great way to help ducks and geese right in your own state! If you are interested in helping build our directory, please fill out our Online Volunteer Form and check the box to join our Waterfowl Vet Finder Directory Expansion Team.
---
Keeping Waterfowl Cool in Summer:
The Autumn Olive Tree (Elaeagnus umbellata)
Some folks don't care for the Autumn Olive tree since it has escaped cultivation and progressively invades natural areas, but Majestic highly recommends this shade tree for your waterfowl.
One of the great things about this tree is you can prune it to your heart's content in any season with little risk of killing it. In fact, it tends to grow back even stronger after a pruning. We enjoy shaping the fast growing trees that naturally dot our landscape. They are easy to transplant and they make nice shady spots in our waterfowl pens. It is simple to control their height and shape, so you can sculpt them to fit into nearly any size pen or yard.
The Autumn Olive thrives in full sun and it enriches the soil with nitrogen. It flowers in spring and smells amazing. In the fall, the thick bunches of non-toxic berries attract wild birds into your yard.
---
Avoiding Toxic Plants
We have received many requests for information on toxic plants. The ASPCA Animal Poison Control Center has a very helpful list with photographs to help you ensure that your duck and goose pens are safe from many kinds of toxic flowers, plants, shrubs and trees. Please visit their website to view the List of Toxic Plants.
Some signs that your waterfowl may have ingested something toxic include:
Diarrhea
Vomiting
Drooping neck, wings
Weakness
Seizures, Tremors, Convulsing, Shivering
Irritation around eyes or bill
Depression
Hyperventilation
Loss of appetite
If any of your flock members exhibit any of these traits, please consult your veterinarian immediately.
---
Keeping Ponds and Pools Clean
It is important to keep kiddy pools and ponds clean, either by filtration or the old fashioned empty & fill routine. Botulism is a deadly threat and it brews easily in warm, stagnant or unclean water. Avoid unnecessary risks; do not throw food into your ponds. Uneaten portions sink to the bottom and may grow the type of bacteria you are trying to avoid in your healthy waterfowl environment.
---