A Majestic Farewell to Eeben...

TSC Petition--SIGN TODAY!

Going to See Donald Duck!

Ultimate Pet Duck/Goose Guidebooks

Outside Farewells...

Majestic Newcomer Adopted!

Majestic Sponsorships!

Majestic T-Shirts

Majestic Gift Shop

To Make a Donation, please click here: Donation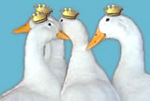 Please Help Today!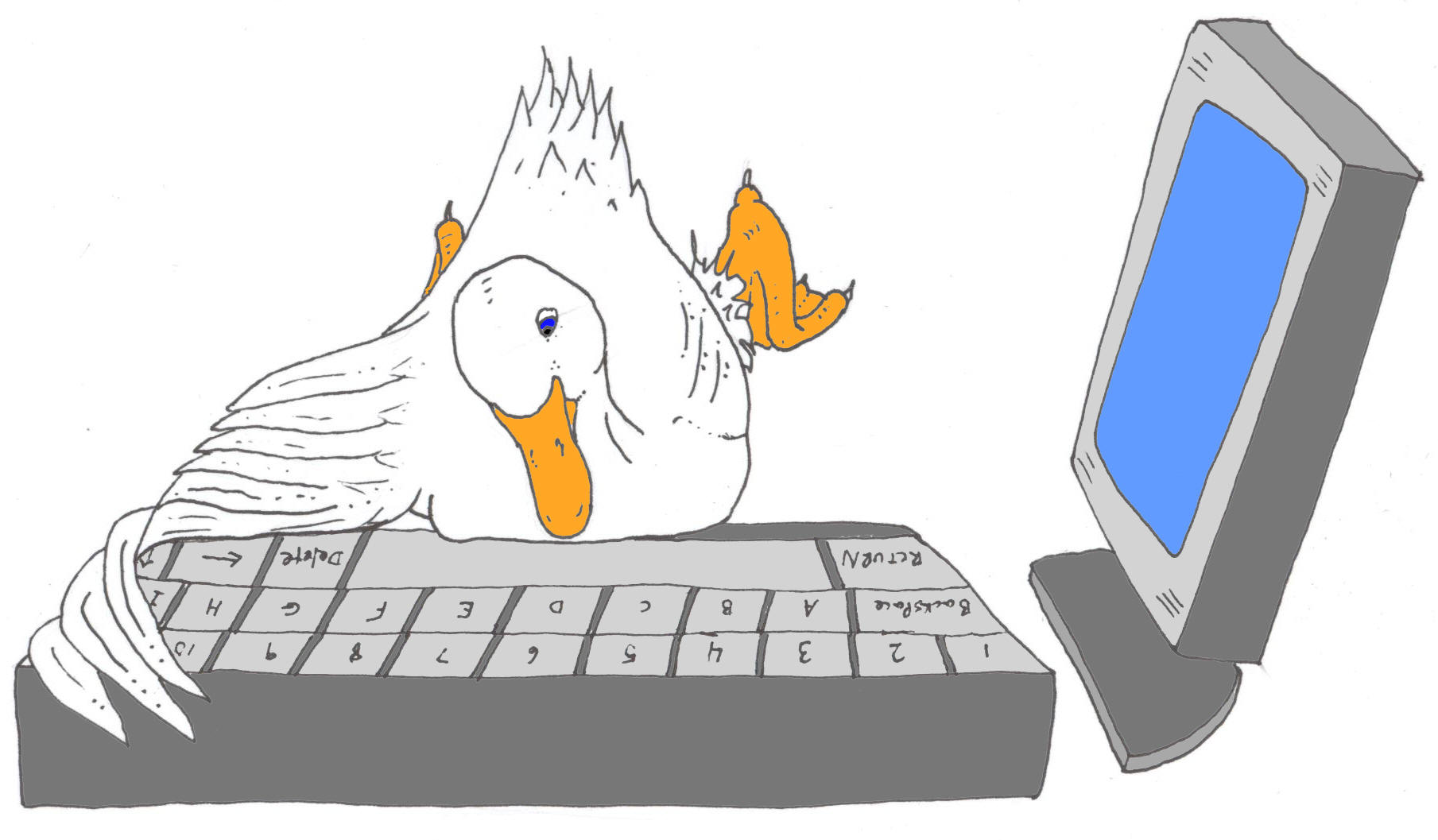 For lots of photos and updates as they happen! This is where you can see and hear all the latest news FIRST!
And visit us on Instagram too: @majestic_waterfowl_sanctuary
Outside Farewells...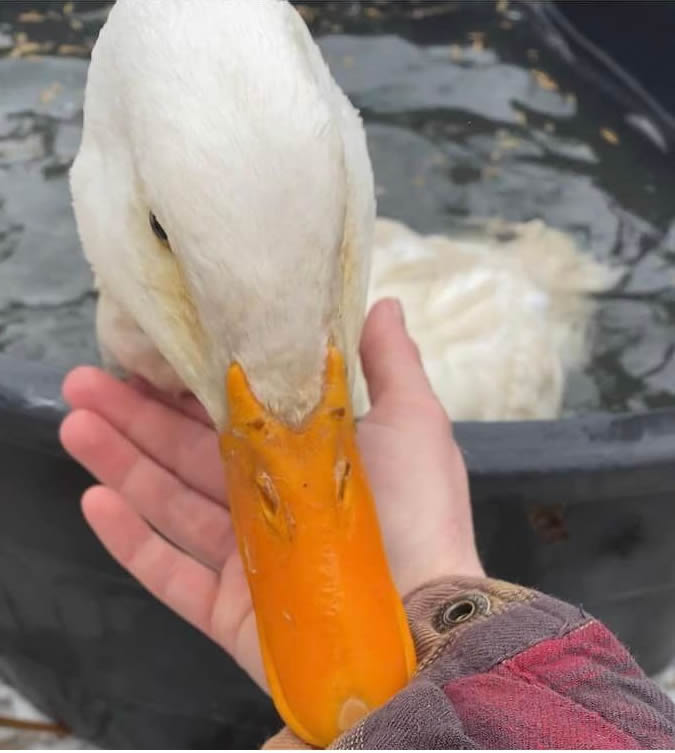 Diesel... In the end, at least you finally came to know how special and loved you were, and that you made all of the difference in the world...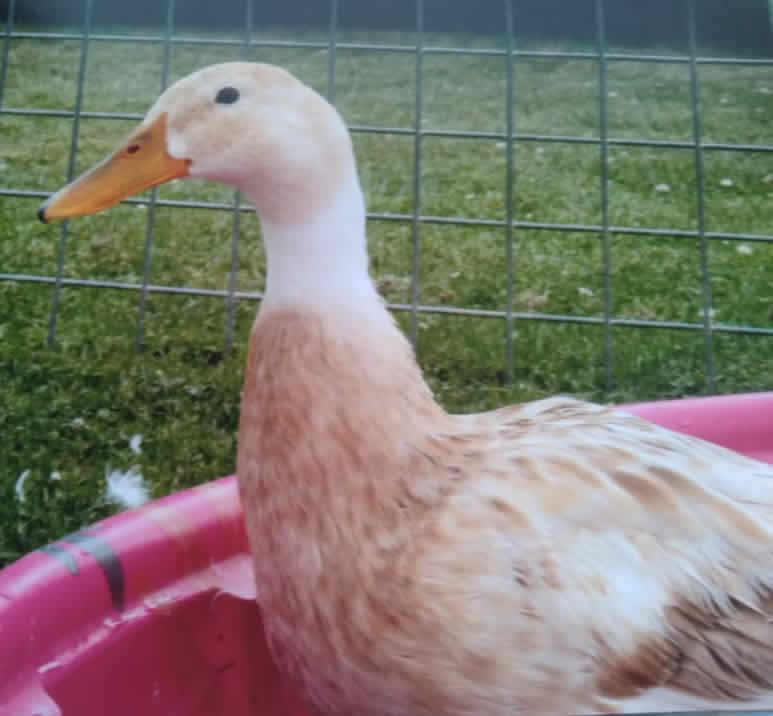 Virginia... You little heartbreaker you... Heaven is ringing out with your very loud and contented noises as you forage again with your friend Kelly...
Majestic Newcomer Adopted!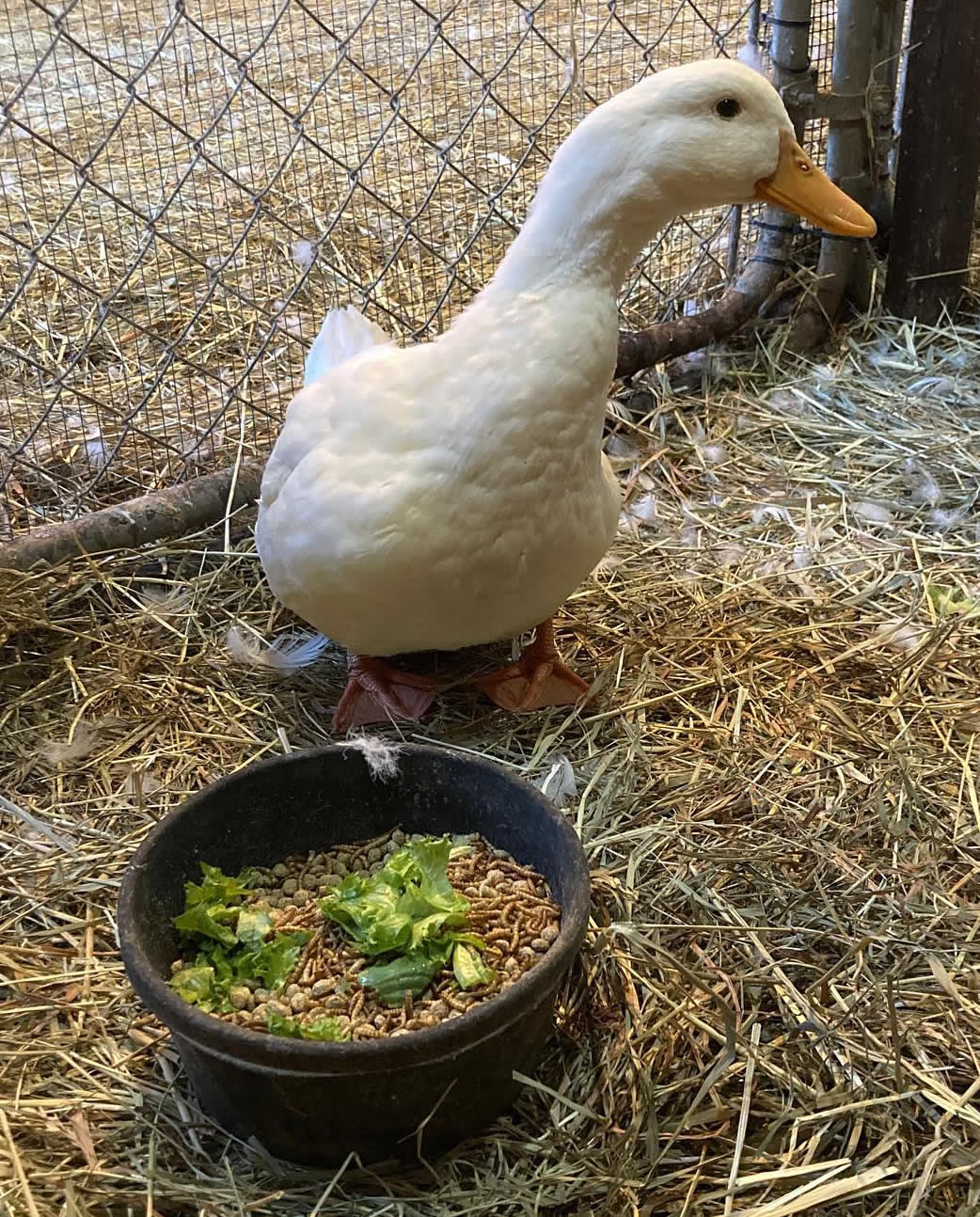 Wishing Daisy-Dolittle all the happiness in her new home!
Majestic Sponsorships!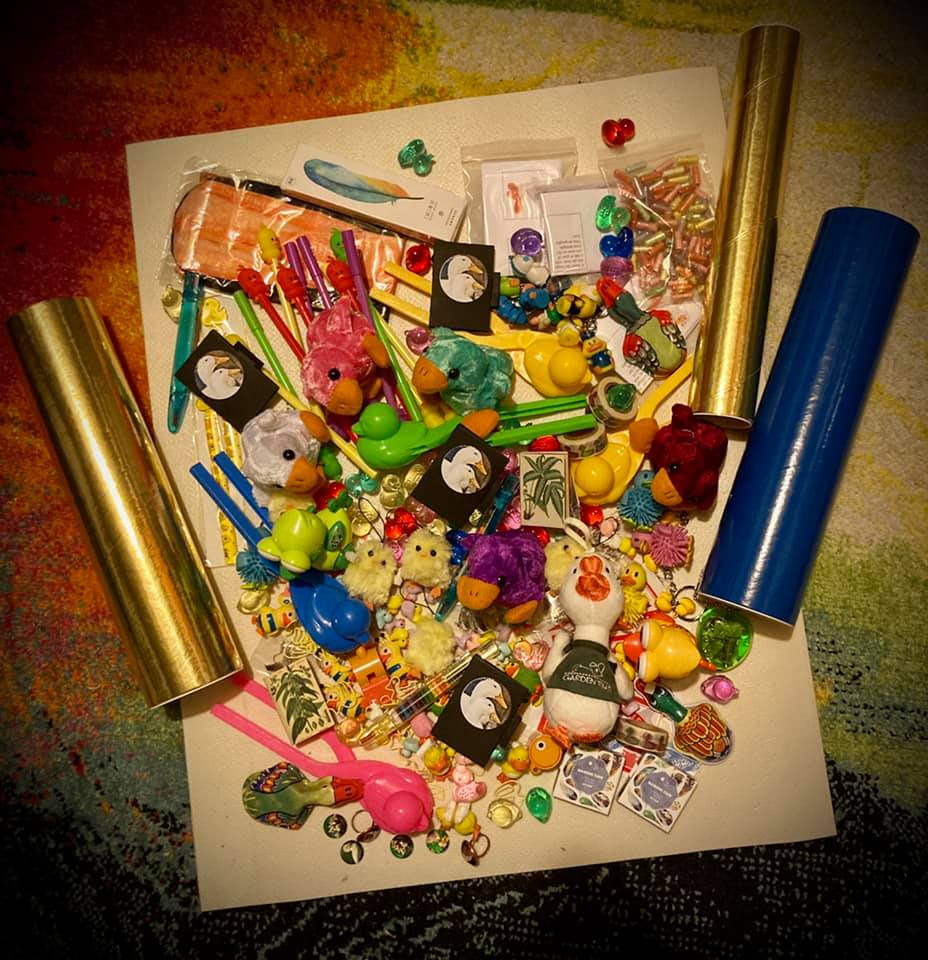 For more information click here: Majestic Sponsorships!
Majestic T-Shirts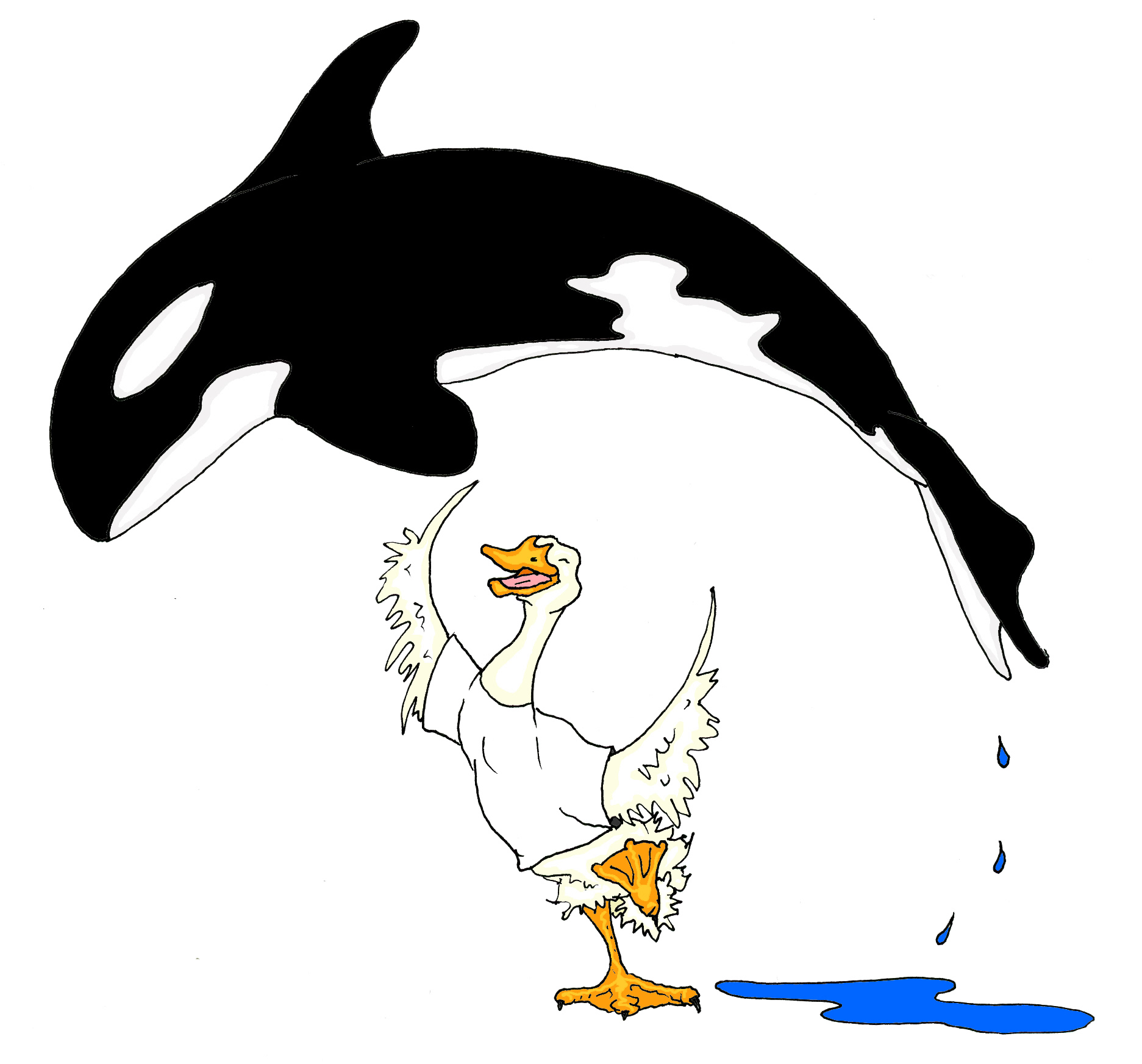 Our Waterfowl Memorial T-shirts and our classic Muckin' Fun for Everyone t-shirts are being sold, printed and shipped by LOEA with a nice chunk of the proceeds being donated to our sanctuary. Thank you so much for all of your help and services, Jenn!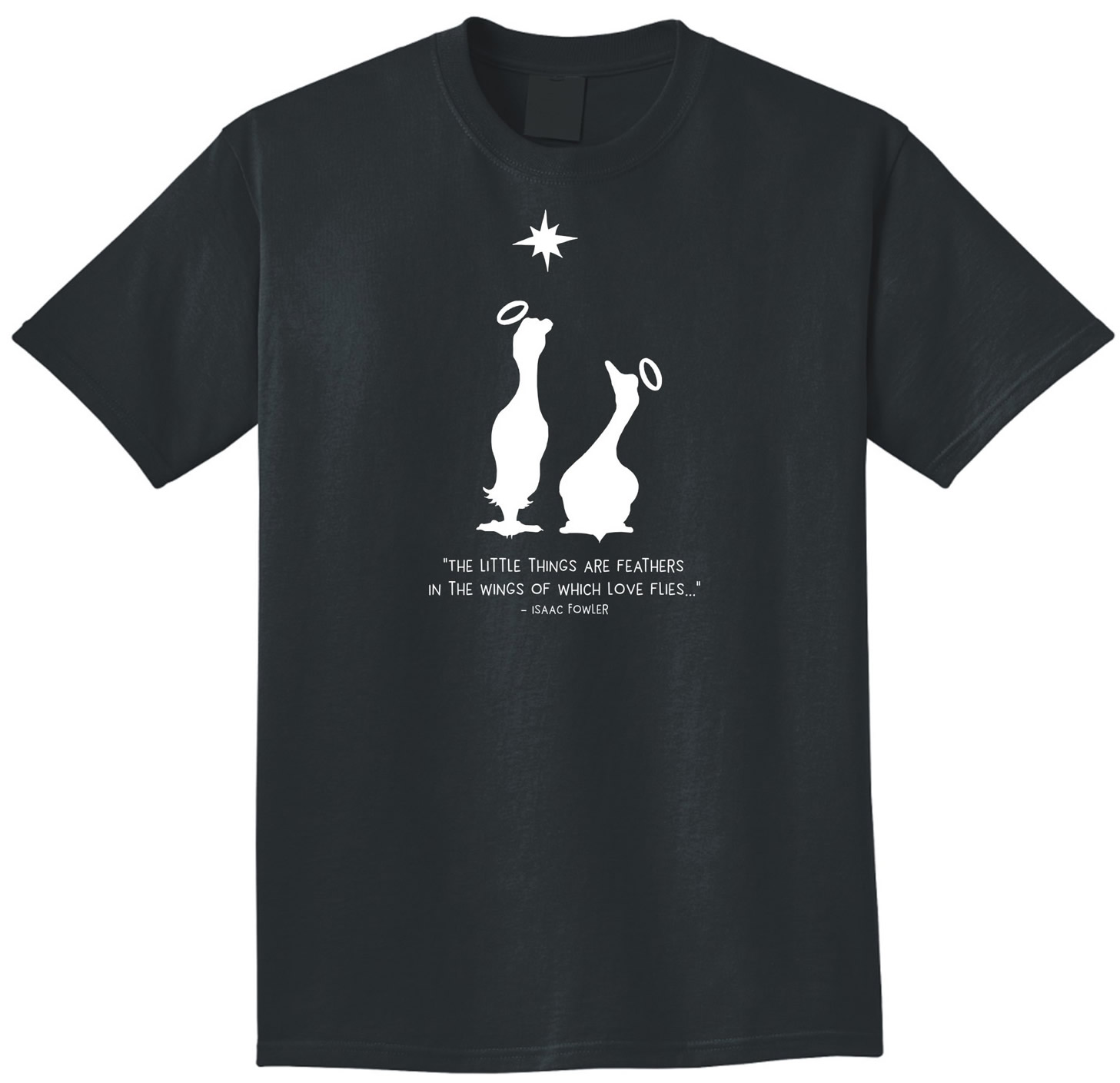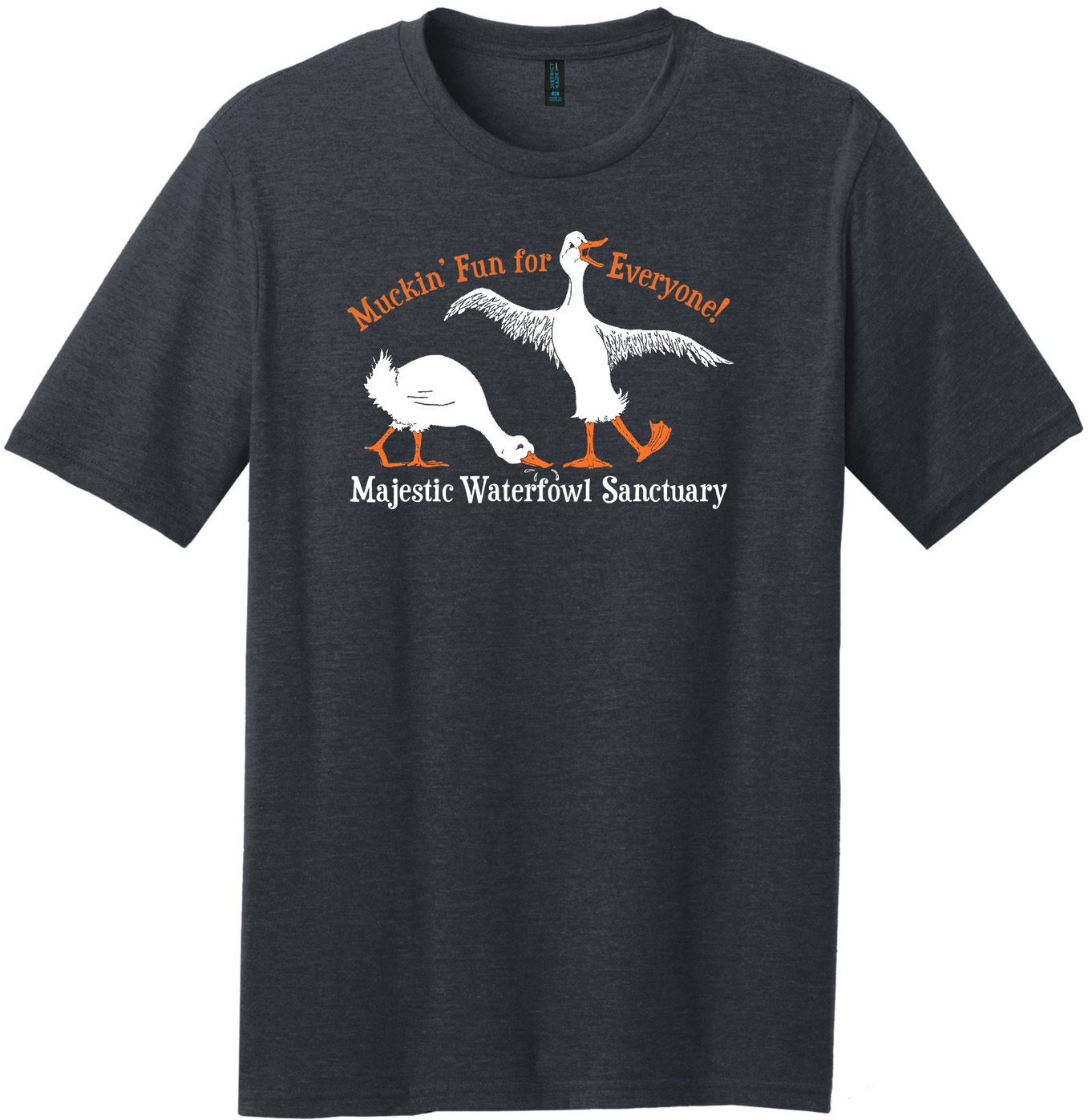 Majestic Gift Shop
Visit our Majestic Gift Shop for some fun Majestic items! Proceeds from the shop benefit our sanctuary!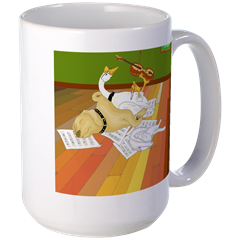 Contact Us
Majestic Waterfowl Sanctuary
17 Barker Road
Lebanon, CT 06249
director@majesticwaterfowl.org
Our Newsletter
The Majestic Monthly is published 12 times per year. Previous issues are available in our Archives.
A Majestic Farewell to Our 13th Warrior...
We are sorry to say that our beloved Ah-hamed Ibn Fahalan Ibn Alabas Ibn Rasheed Ibn Hamad (aka "Eeben") has left this world to join his former love, Deeta, on the other side.
His adopting family took unbelievable care of him these past few months as he lost his mobility, but unfortunately, his pain medications began to catch up with him and he drifted off... forever to sleep.
We are so broken hearted that Airline Ellie missed out on her reunion with Eeben this May, but we are so unbelievable thankful to his adopted family who kept in contact with us this entire time and followed all of his special care instructions to the "T" and beyond. His time in their home was the punctuation mark of his beautiful and joyous life.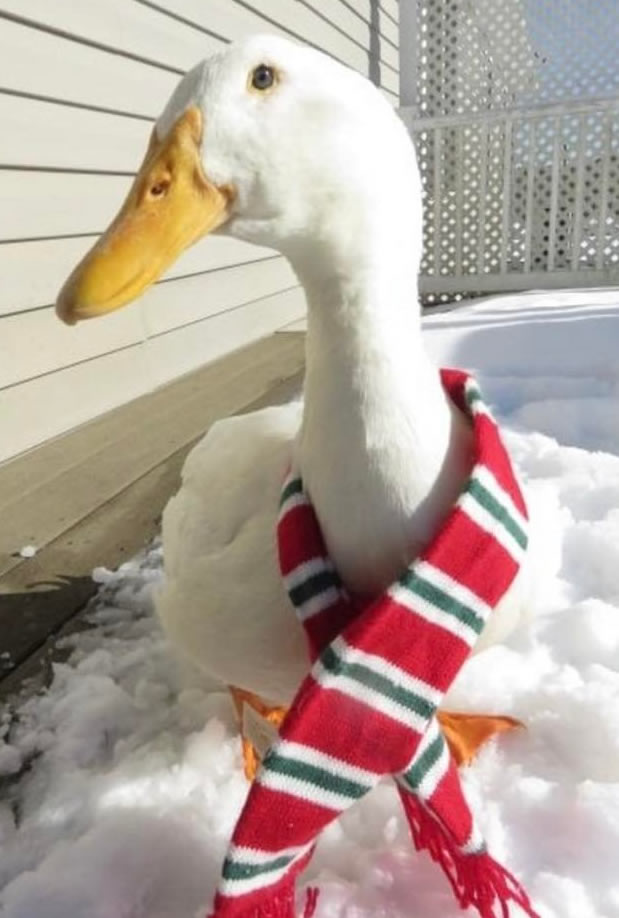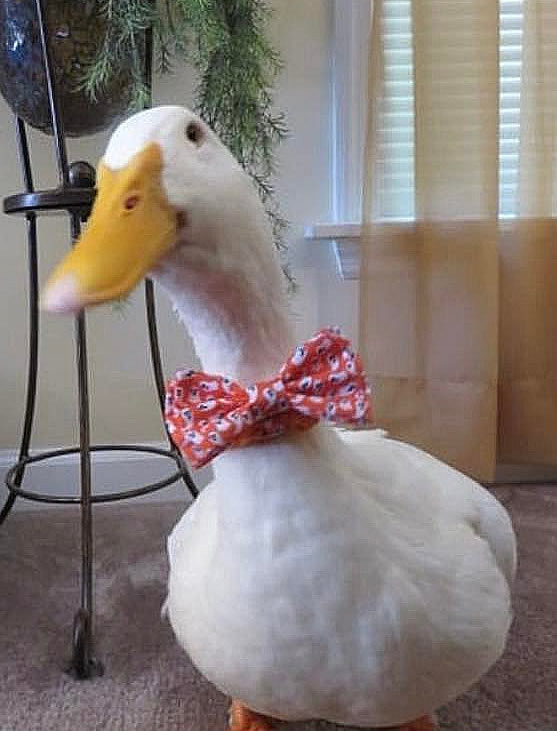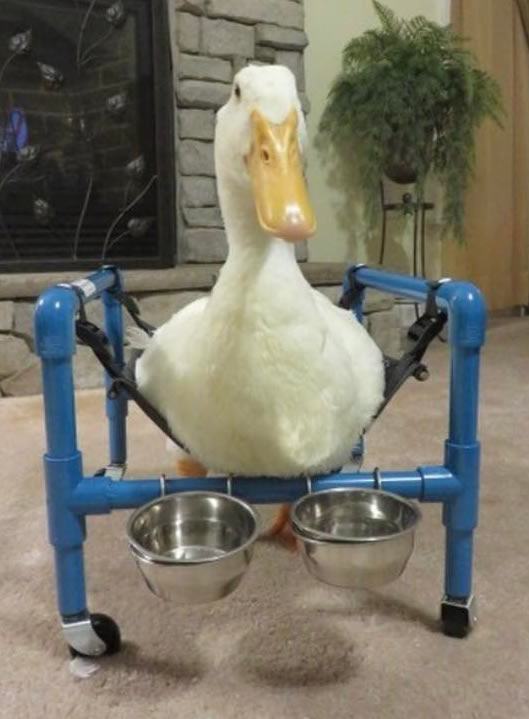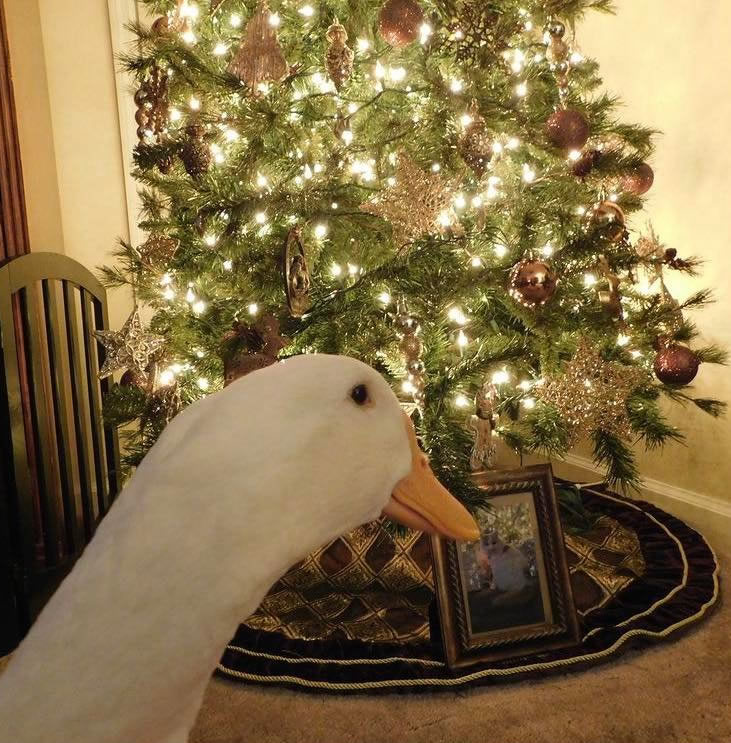 Eeben's family has generously made it possible for his ashes to return to our sanctuary soon.
---
Tractor Supply Company: Save Domestic Ducks Petition!
Click Link to Sign Today: Tractor Supply Company Petition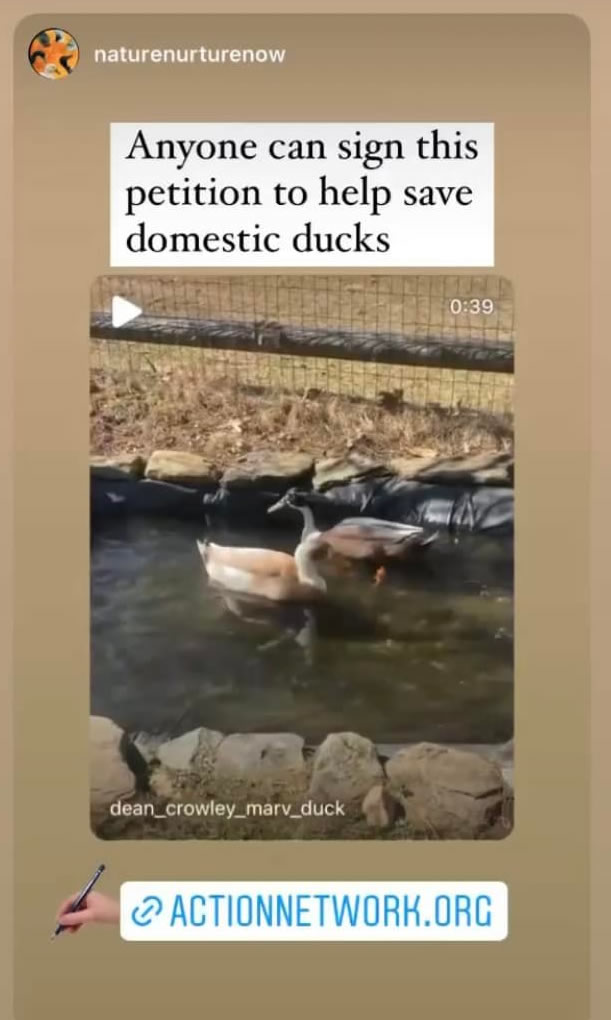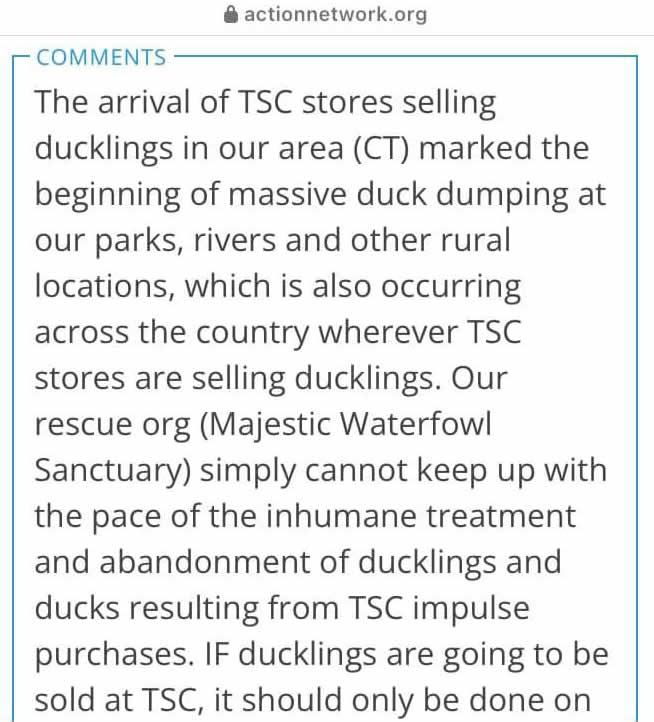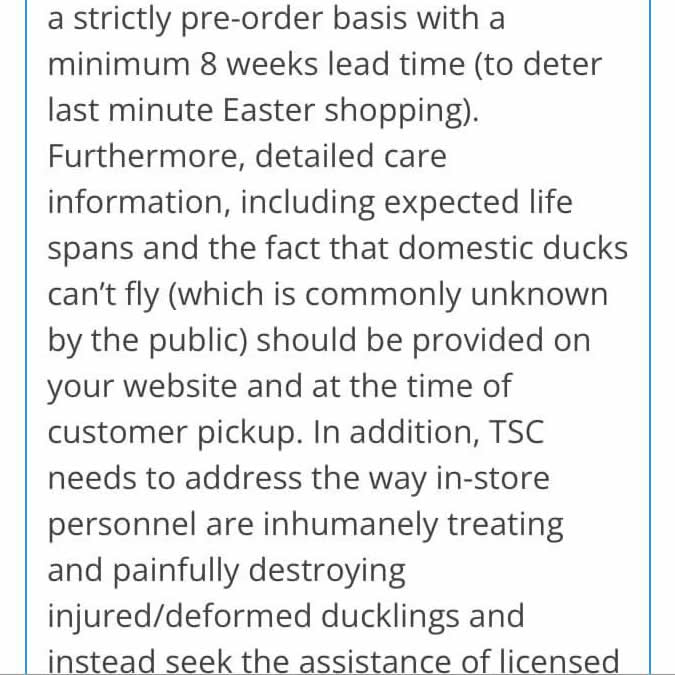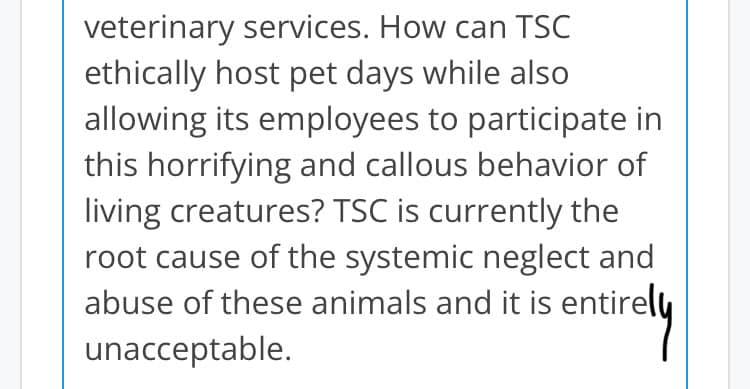 ---
Going to Visit Donald Duck!
Kim & Tony are about to head off to Disney World in May! House and sanctuary sitters will remain on site throughout the entire week to care for our rescues and other family pets!
We will likely post further details on Facebook and Instagram once our vacation gets closer. If you are a Majestic adopter and have an emergency, you should already have Kim's cell phone number. Please do not hesitate to call. Your feathered babies are our babies!
---
Every Momma Duck & Poppa Goose Should Have One (or both!)
For more thorough information on pet ducks and geese, check out The Ultimate Pet Duck Guidebook and The Ultimate Pet Goose Guidebook, which are both available in b&w and color versions on AmazonSmile. Each is over 400 pages and contains hundreds of helpful (and fun!) photos and diagrams.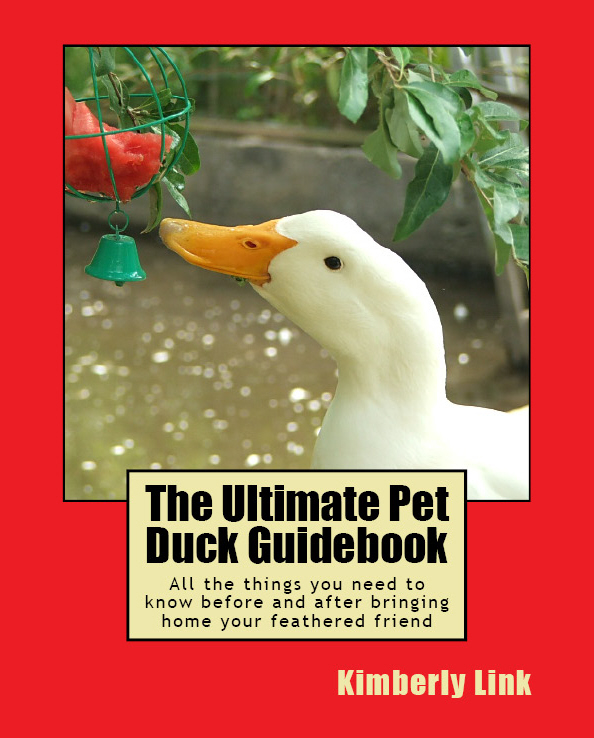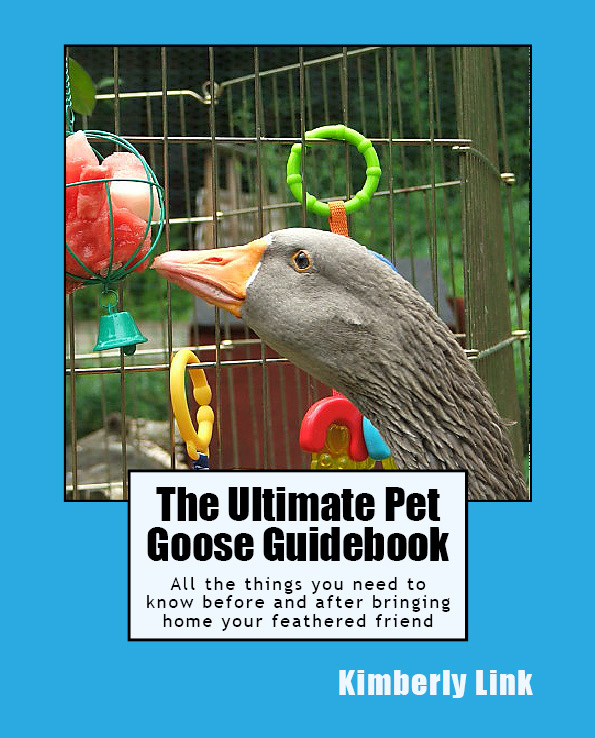 The Ultimate Pet Duck Guidebook (b&w): $26.99
https://www.amazon.com/gp/product/1501043803/ref=ox_sc_act_title_3?smid=ATVPDKIKX0DER&psc=1
The Ultimate Pet Duck Guidebook (color): $64.99
https://www.amazon.com/Ultimate-Pet-Duck-Guidebook-feathered/dp/150034477X/ref=sr_1_1?
The Ultimate Pet Goose Guidebook (b&w): $24.99
https://www.amazon.com/gp/product/1517238951/ref=ox_sc_act_title_2?smid=ATVPDKIKX0DER&psc=1
The Ultimate Pet Goose Guidebook (color): $64.99
https://www.amazon.com/gp/product/1508497621/ref=ox_sc_act_title_1?smid=ATVPDKIKX0DER&psc=1

---