Social Media: Adoptable Rescues

Chewy.com Mazuri Free Ship Trick

Retirement Update

Majestic Newcomer Farewell...

Majestic Newcomer!

Happy Adoptions!

Happy Direct Placement!

Majestic Sponsorships!

Majestic T-Shirts

Majestic Gift Shop

To Make a Donation, please click here: Donation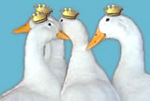 Please Help Today!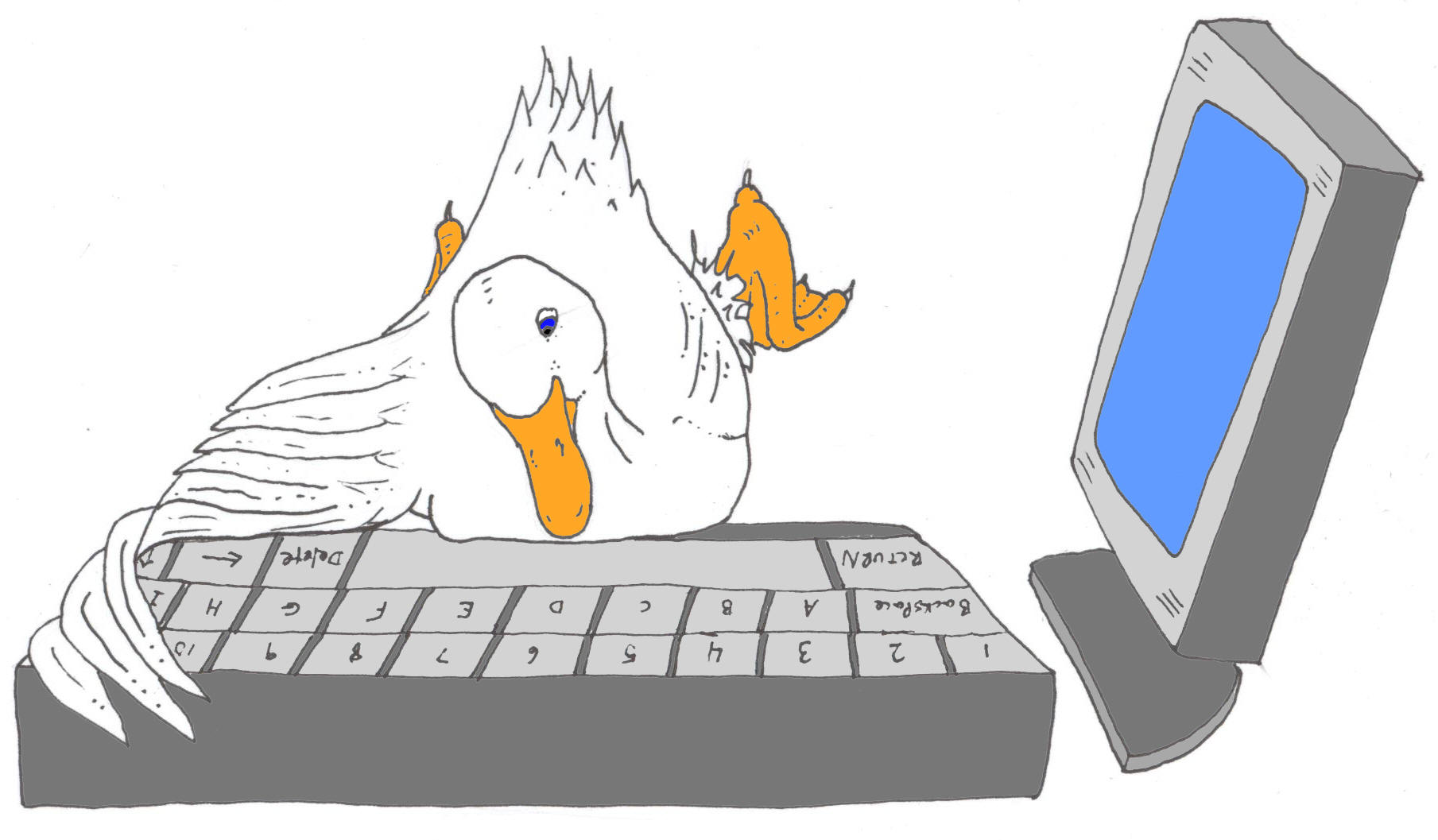 For lots of photos and updates as they happen! This is where you can see and hear all the latest news FIRST!
And visit us on Instagram too: @majestic_waterfowl_sanctuary
Majestic Newcomer Farewell...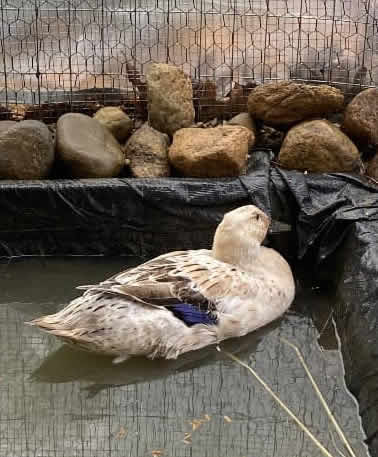 Lil Mama... while your stay was far too short, we were glad it at least gave you peace through your final days.
Deepest gratitude to your foster-to-adopt family who remained in constant contact with us and gave everything of themselves to your love and care. Take their love with you, sweet darling...
Majestic Newcomer!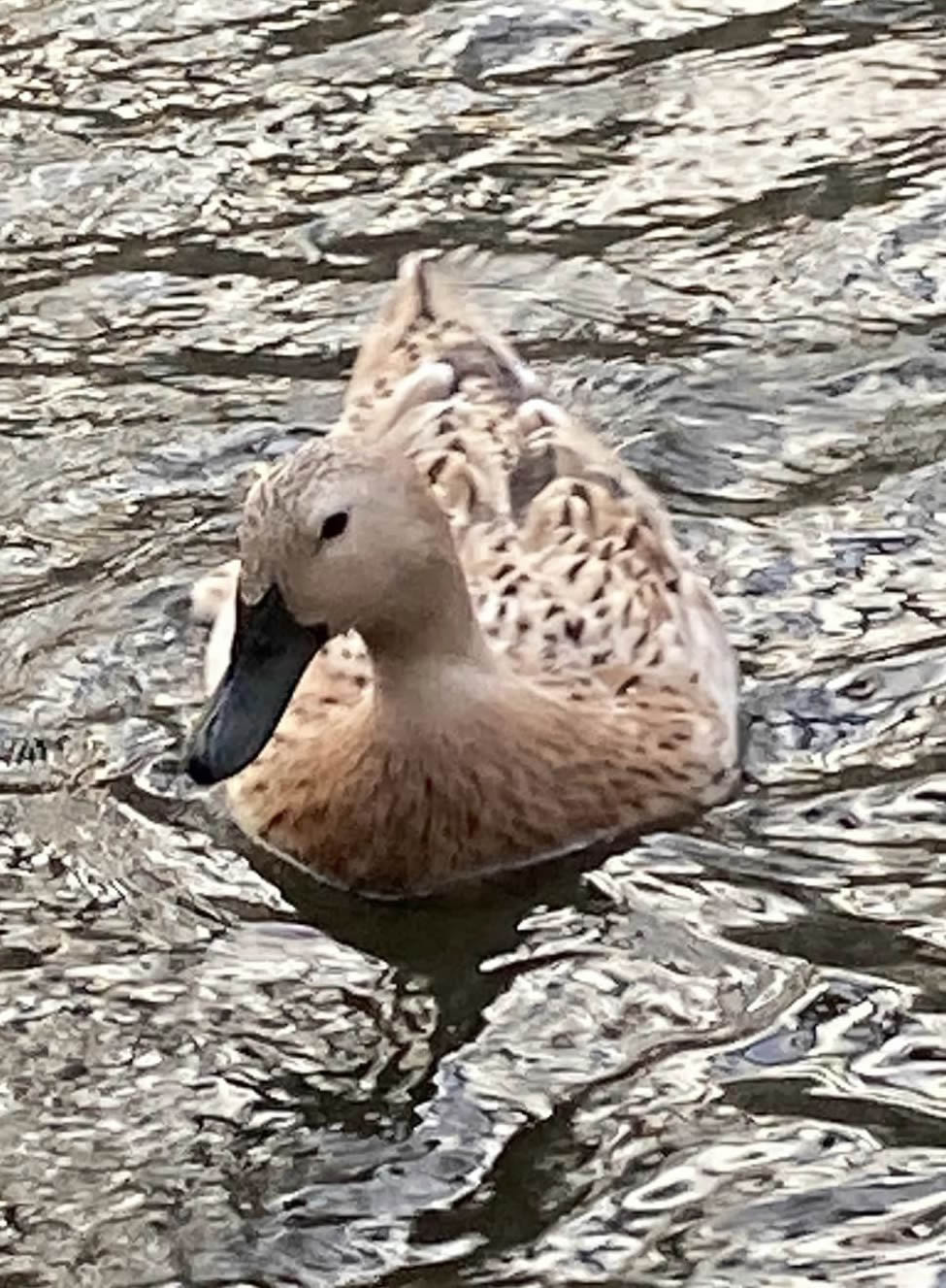 Willow *Adoption Pending
Majestic Adoptions!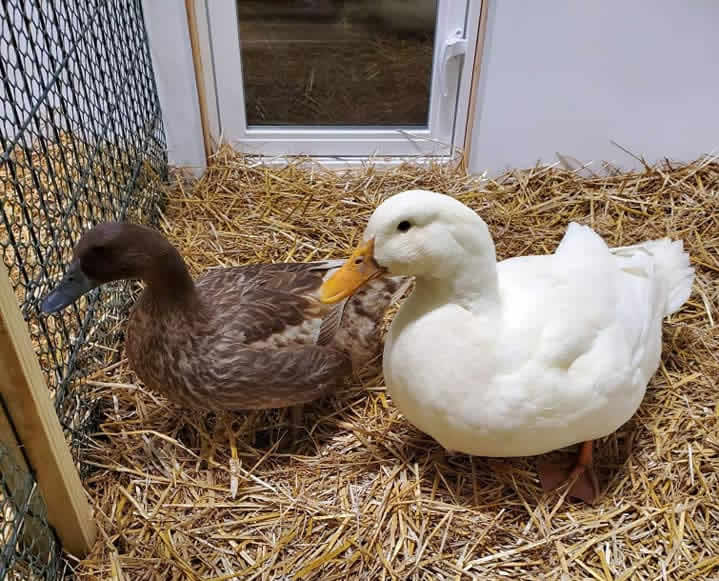 Grace & Kelly
Special thanks to their wonderful and loving rescuers for driving them all the way to their new & forever home!
Majestic Direct Placement!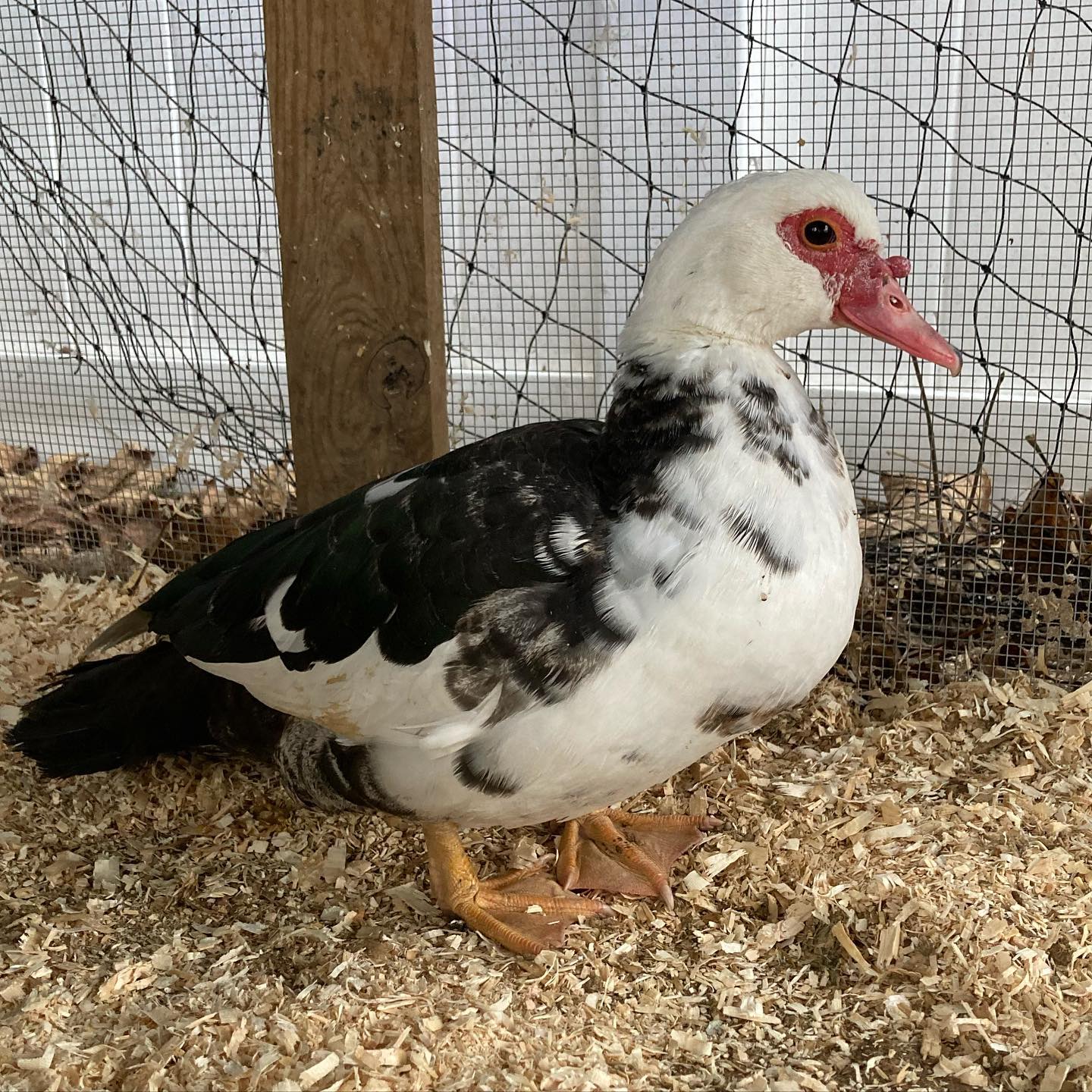 Lisco The Long Island Scovy!
Majestic Sponsorships!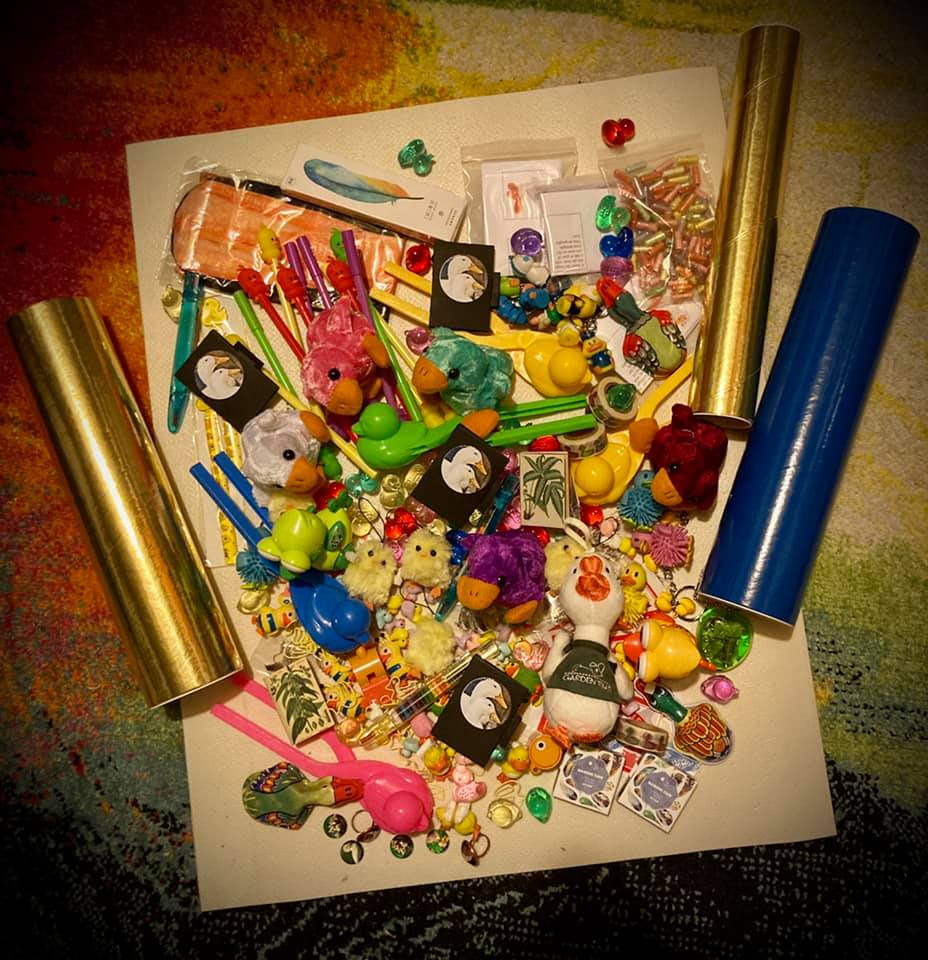 For more information click here: Majestic Sponsorships!
Majestic T-Shirts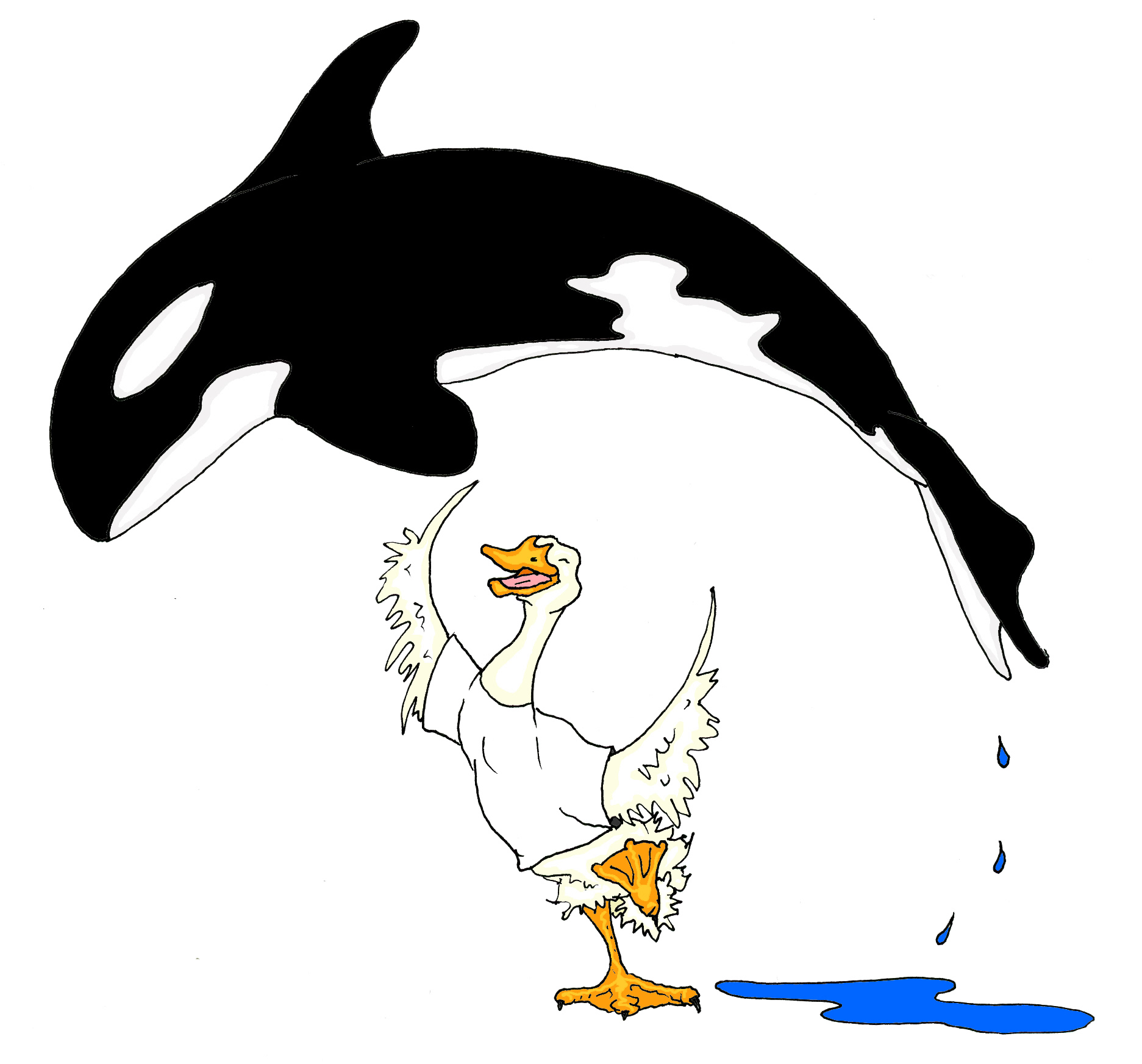 Our Waterfowl Memorial T-shirts and our classic Muckin' Fun for Everyone t-shirts are being sold, printed and shipped by LOEA with a nice chunk of the proceeds being donated to our sanctuary. Thank you so much for all of your help and services, Jenn!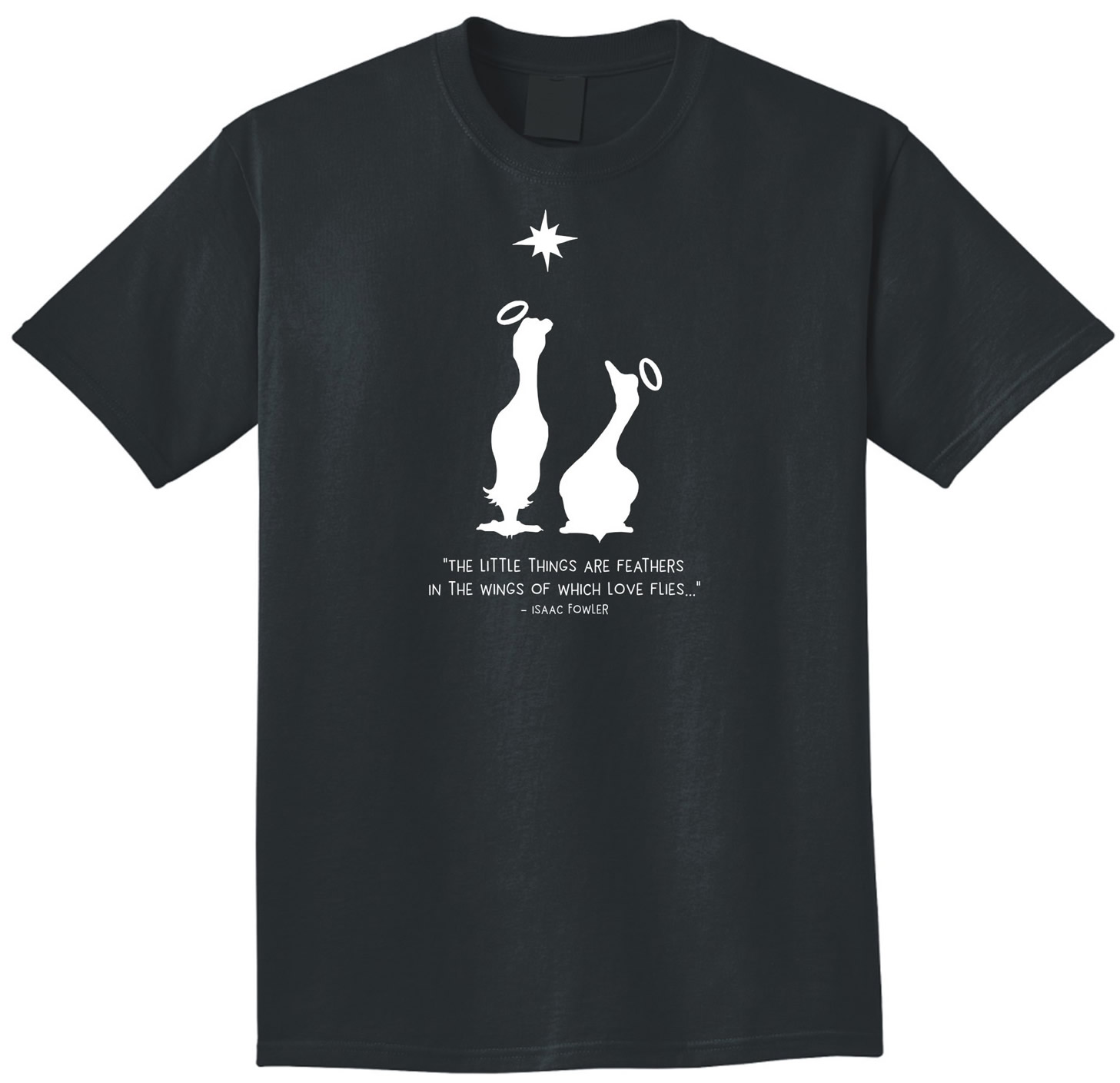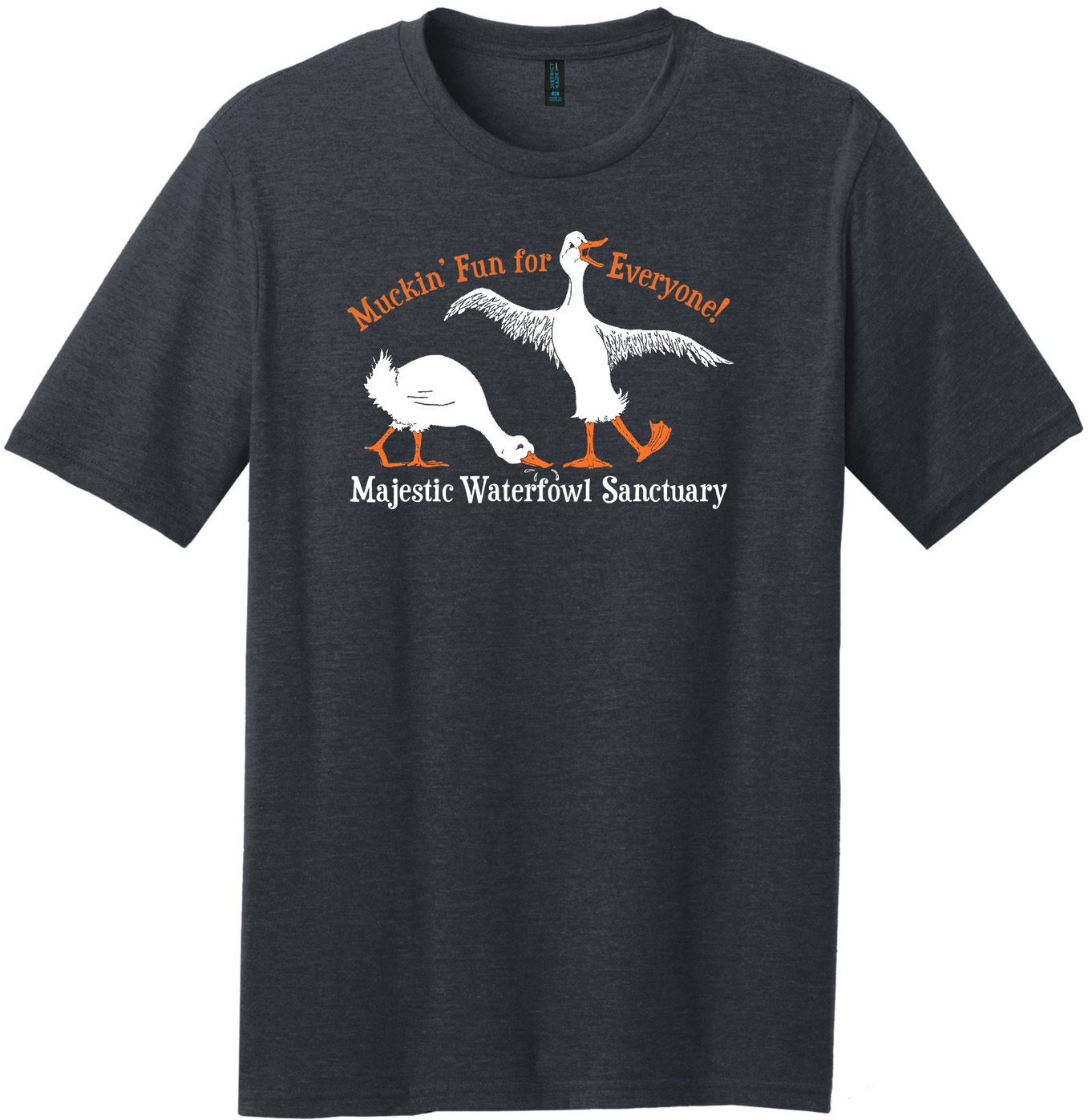 Majestic Gift Shop
Visit our Majestic Gift Shop for some fun Majestic items! Proceeds from the shop benefit our sanctuary!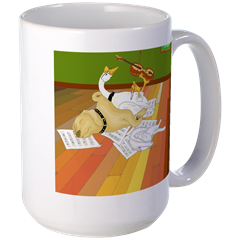 Contact Us
Majestic Waterfowl Sanctuary
17 Barker Road
Lebanon, CT 06249
director@majesticwaterfowl.org
Our Newsletter
The Majestic Monthly is published 12 times per year. Previous issues are available in our Archives.
Social Media: View Our Adoptable Rescues
Happy New Year! Remember... we'll only be putting out quarterly newsletters this year, so... If you're looking to see who's being rescued, fostered, in need of homes, or adopted GO TO our Majestic Facebook and Instagram accounts:
Majestic Waterfowl Sanctuary Facebook
Instagram: @majestic_waterfowl_sanctuary
We post photos on all ducks and geese in need of homes with as many details as possible to help them find thier new forever famlies as quickly as possible. In the case of direct placements, we put new families in touch with rescuers/surrendering families, so they can make their own transport arrangements.
We also post sanctuary photos, videos and live video feeds of our rescues, so what are you waiting for? Visit us on social media today!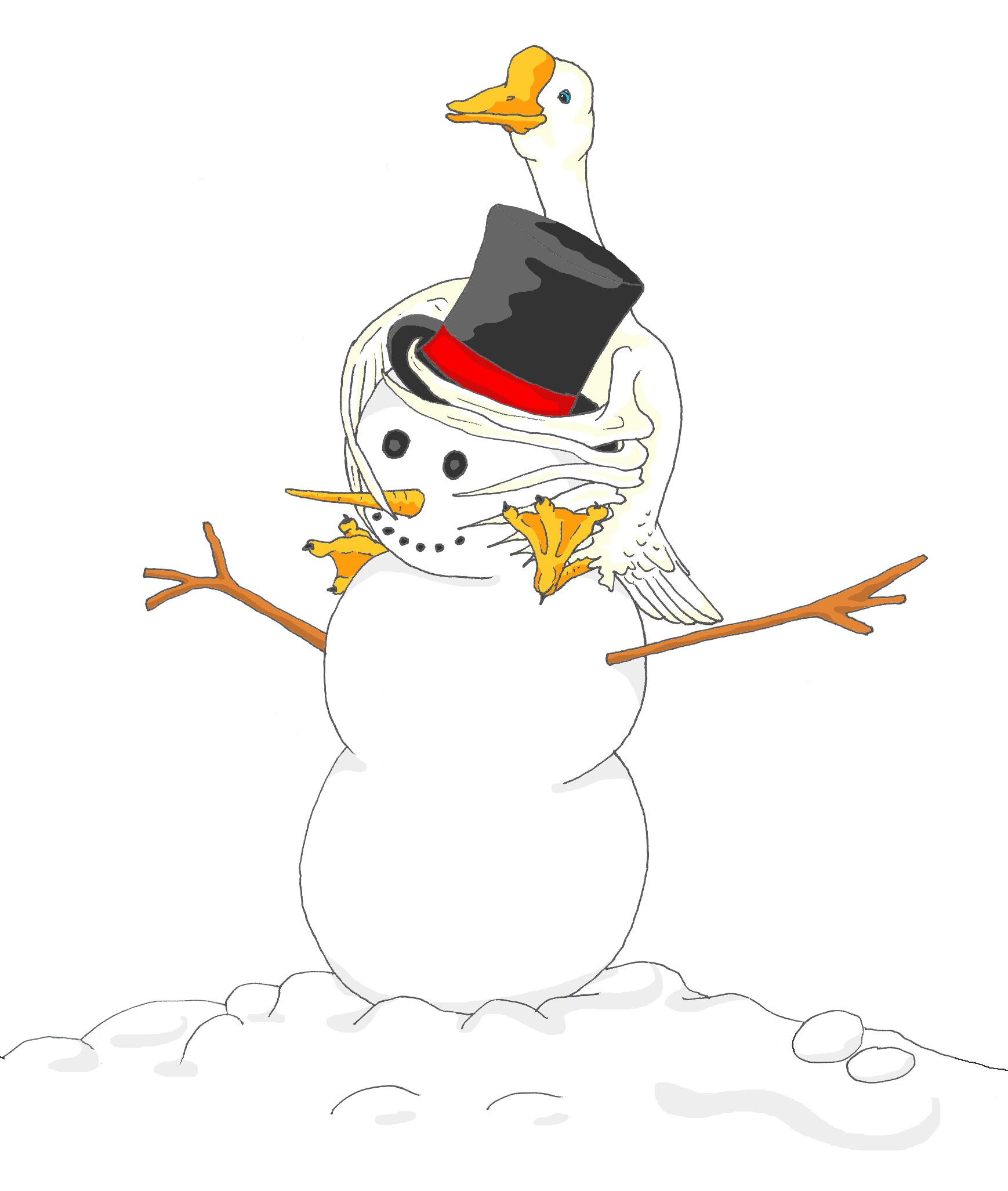 ---
Chewy.com auto ship Free Shipping trick
As many of you know, you can now purchase Mazuri Waterfowl Maintenance and Mazuri Waterfowl Breeder formulas on Chewy.com. This is great news for those of you who've wanted to serve this high quality diet to your ducks and geese, but couldn't find a store near you before.
If you only need one 50 lb bag for every now and then and want to qualify for free shipping without having to add pricey extra merchandise to your cart, just add a little 3-pack of Sav-A-Chick probiotics to your order to top it off that extra bit to get you over the $50 free ship minimum. Add a pack to your duck or goose's water bucket every now and then for extra supplimentation. It's a win-win!
If you want to discount your pricing per bag even more, you can sign up for autoshipments. Set your ship frequency and log-in at any time to push shipments back or scoot them forward (sometimes duckies eat more pellets than we expect--YUMMY!)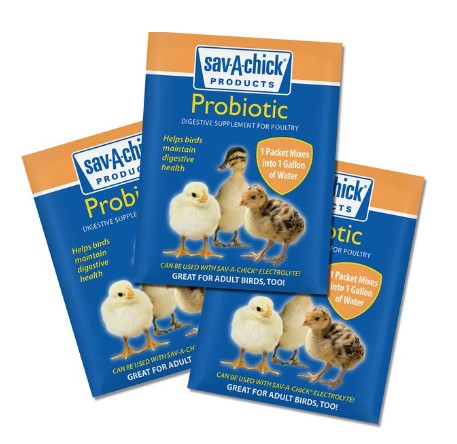 ---
Retirement Update
We've received multiple inquiries about our upcoming retirement plans. We currenly have eight rescued ducks residing at our sanctuary. Willow will be adopted soon, leaving us with seven residents. Meanwhile, Philip is in a potential foster-to-adopt situation with his wonderful host family (#keepphilip).
Peter and Peabody both turn 21 years old this spring!
Asaru turns 16
Evie turns at least 11 this year (although, she could be older)
Deja Vu turns 9
Airline Ellie turns 6
and Miracle turns 5
In 2022, we continued to rescue just as many ducks and geese as in prior years (even more!). The only difference now is we are utilizing social media to direct-place as many of these new rescues as possible. Although our pre-retirement plan has been to basically only accept easy-to-place, healthy female ducks into our physical sanctuary, we did welcome a couple drakes and a few geese through our doors this past year based on emergencies and adoption commitments made by loving families (thank you!). Our three foster families also made it possible for additional boys (and girls!) to take refuge. Thank you so very much, Kate, for all of your help in PA, to Elyse and her family flock who reside here locally, and too the amazing Dean, Crowley & Marv for being so very tolerant of the additional guests in your home from time-to-time!
Unfortunately, we ran into some unexpected difficulties with our intake plan when so many of our "healthy" rescued females proved to have hidden (or under-estimated) medical problems. Valkyrie's not just infected, but broken toe required far more medical attention than we had orginally anticipated. Lil Mama's "superficial and healed" head wounds turned out to be deeply infected and sadly, fatal, despite all vet intervention. Meanwhile, Grace's unexpected metritis infection, and subsequent implant regime, not only caused delays, but had us switching around adopting families in order to best match our ducks with new homes (thank you to all of our adopting families for your patience and understanding during this hectic switch-eroo process!). On top of all of this, parasites proved to be a huge, across-the-board issue in New England in 2022, which slowed down our adoption plans quite a bit.
This in mind, whenever possible going forward, we will be asking our surrendering families and outside rescuers to test ducks in their possession for parasites before their arrival at our sanctuary. Shifting the responsibility of fecal tests, parasite treatment and eradication confirmation re-tests into the hands of those who have the ducks before their arrival at our sanctuary should enable us to slowly reduce our workload here.
Even though our retirement is inching ever-closer, our non-profit status will remain intact until any and all final arrangements are made. This includes a financial plan to ensure that our website, with all it's helpful and free information, will remain up-and-running even after we close (we will remove any contact forms/emails since we won't be available to respond to them). And, of course, Kim's Ultimate Pet Duck and Goose Guidebooks will also remain available for purchase on Amazon to help Momma Ducks & Poppa Geese everywhere!
Our retirement day will arrive when only our last two ducks reside at the sanctuary; at which point, we plan to adopt them out together into the absolute best home possible where they can befriend other happy, spoiled and super-loved duckies. This is a vital step to ensure we are never left with one solitary and lonely duck here at our sanctuary--not even for a minute!
Once our final two ducks are placed into their new home, we will wrap-up the physical side of our rescue endeavor here at the sanctuary and then... the following spring... Kim will be heading off on a healing backpacking trip, thru-hiking NOBO up the Appalachain Trail for 5-6 months!
EXISTING ADOPTING FAMILIES: As our existing adopting families are already aware, our post-adoption love & support will continue as best we can manage for as long as we can manage (your babies are still our babies too!).
FUTURE ADOPTING FAMILIES: It's absolutely vital that new adopters understand that their responsibility and commitment to providing a lifetime of continued care will be one that lasts forever once they adopt (unless there is an immediate issue where a newly adopted duck or goose is placed into a home and just isn't fitting in with an established flock).
---
Every Momma Duck & Poppa Goose Should Have One (or both!)
For more thorough information on pet ducks and geese, check out The Ultimate Pet Duck Guidebook and The Ultimate Pet Goose Guidebook, which are both available in b&w and color versions on AmazonSmile. Each is over 400 pages and contains hundreds of helpful (and fun!) photos and diagrams.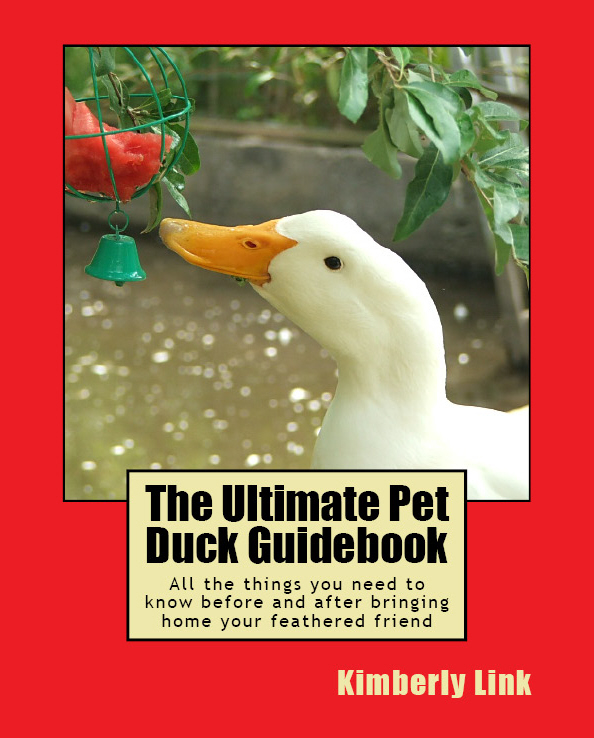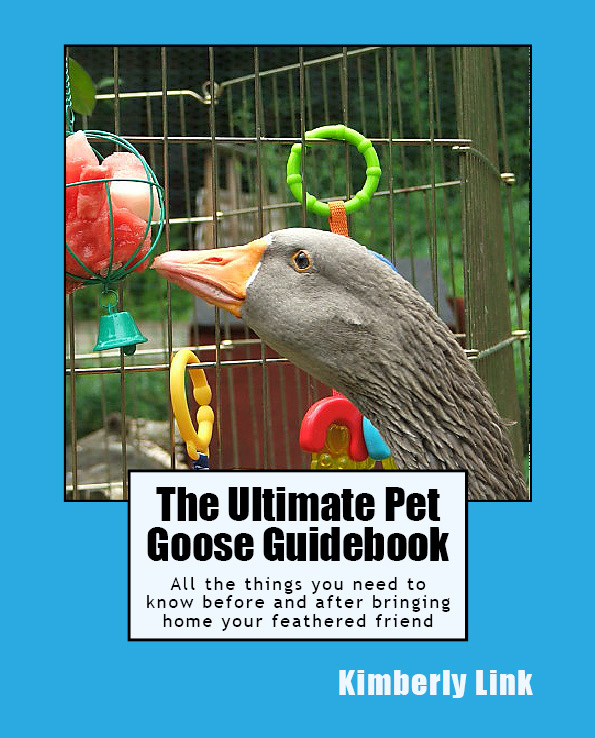 The Ultimate Pet Duck Guidebook (b&w): $26.99
https://www.amazon.com/gp/product/1501043803/ref=ox_sc_act_title_3?smid=ATVPDKIKX0DER&psc=1
The Ultimate Pet Duck Guidebook (color): $64.99
https://www.amazon.com/Ultimate-Pet-Duck-Guidebook-feathered/dp/150034477X/ref=sr_1_1?
The Ultimate Pet Goose Guidebook (b&w): $24.99
https://www.amazon.com/gp/product/1517238951/ref=ox_sc_act_title_2?smid=ATVPDKIKX0DER&psc=1
The Ultimate Pet Goose Guidebook (color): $64.99
https://www.amazon.com/gp/product/1508497621/ref=ox_sc_act_title_1?smid=ATVPDKIKX0DER&psc=1

---