Ducks and Geese Adopted
Here are photos of the ducks and geese that we have placed in permanent homes so far. We love to hear from their new families. If you have updated photos of a duck or goose you have adopted from us, or a story to share about them, please email us, so we can update this page for you.
---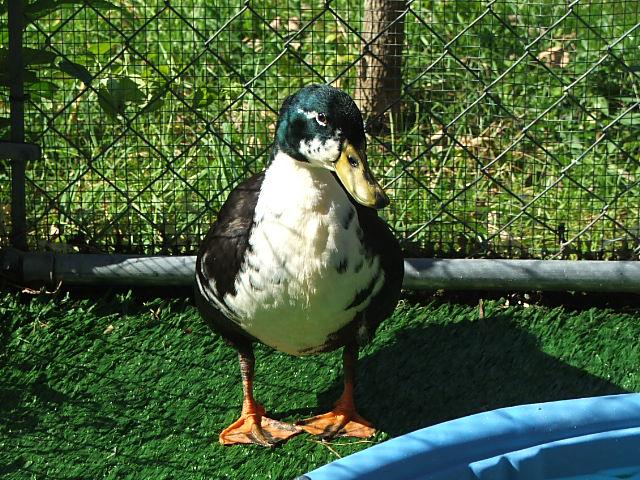 Domino was hatched out at a school and sent home with a child and an unprepared family. A parent subsequently dumped him on a nearby pond. Majestic contacted the school and have received their support in preventing this type of neglect from occurring again in the future.
We captured Domino via a jetski rescue othanks to local and caring residents. While at our sanctuary he thrived in our bachelor pad with Dilly, O'Malley, Switch, Obama and Tommy Knocker. Domino was adopted by the same family who adopted Echo from us and the two boys have become great friends!
---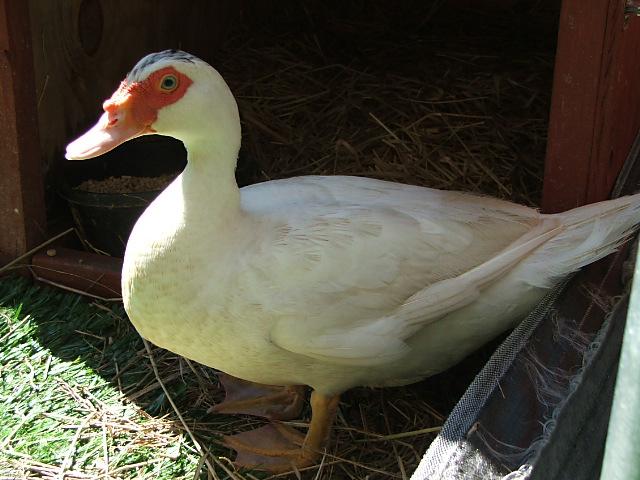 Princess rescued from a pond where she was abandoned and starving. She is a sweet Muscovy duck and was an easy fit into our flock. She fell into her new routine on her first day and got along with everyone. She followed us around in the pens and loved to be petted and held. Princess was adopted to a wonderful new home with lots of other ducks to keep her company.
---
Jelina was rescued off of a pond after a predator took away her mate. Jelina is a very outspoken duck who LOVES BOYS! While at our sanctuary all of the boys wanted Jelina, but her favorite was Benny. Jelina was adopted and is now living with a little Pekin boy named Dilly.
© Majestic Waterfowl Sanctuary 2005, 2006, 2007, 2008, 2009