Ducks and Geese Adopted
Here are photos of the ducks and geese that we have placed in permanent homes so far. We love to hear from their new families. If you have updated photos of a duck or goose you have adopted from us, or a story to share about them, please email us, so we can update this page for you.
---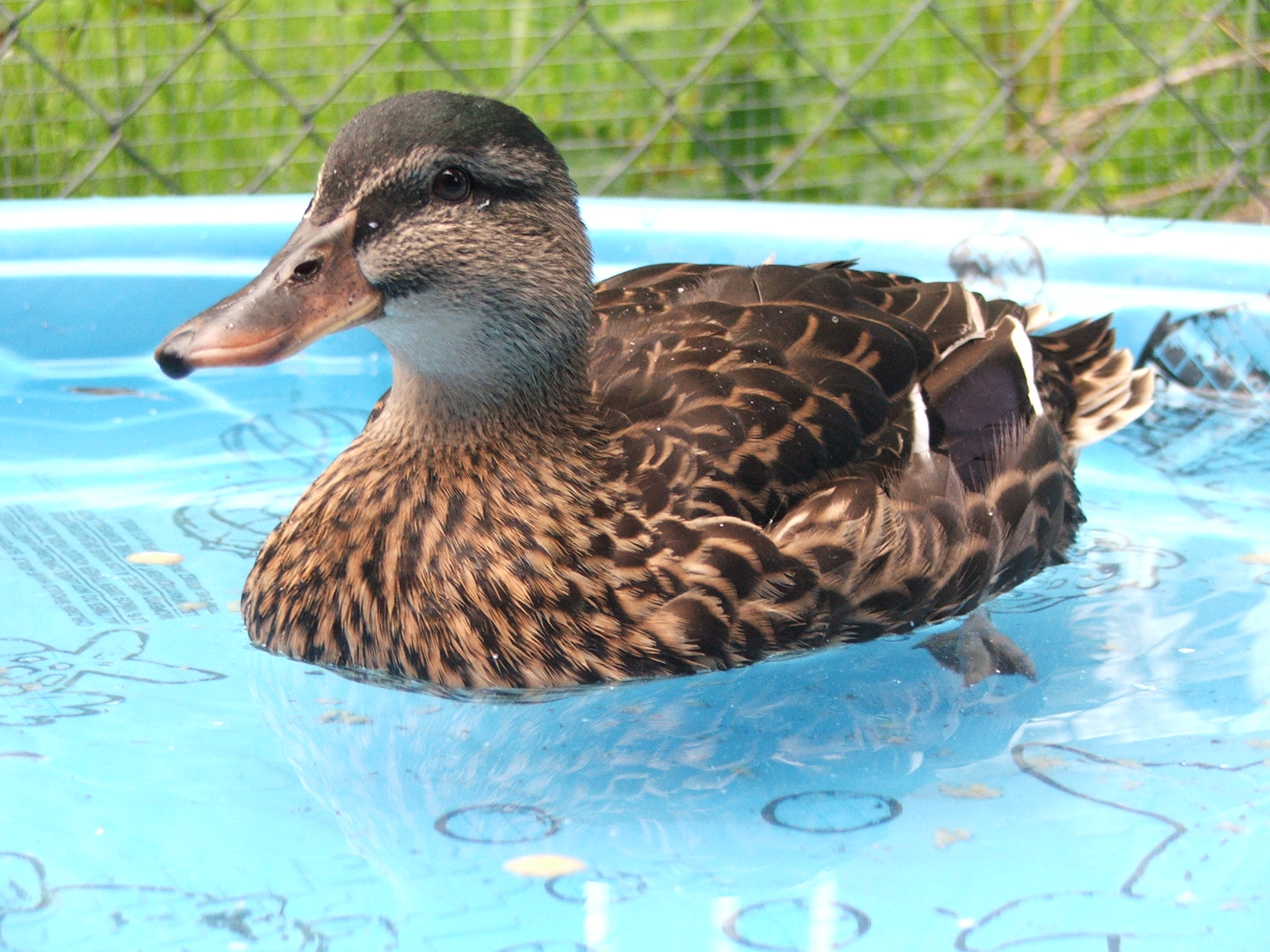 Smidge is a tiny and very friendly and imprinted duck! She was surrendered to us by a loving owner who could no longer take care of her due to health issues.
Smidge was looking for a home with a human family who could devote a lot of time and attention to her and she found one! She went to join a male and female Mallard/Khaki pair who are spoiled wonderfully!
---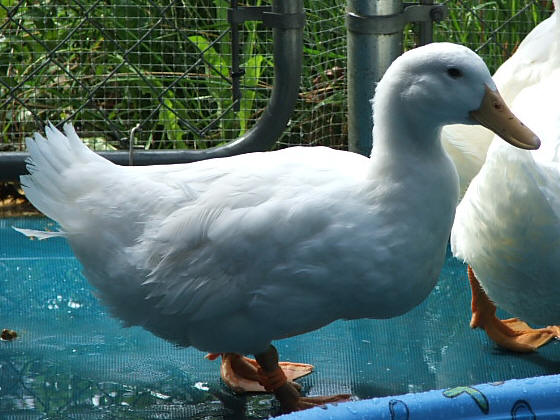 Haley is a beautiful Pekin hen whose tail feathers are usually spread open like a peacock! She is a brave little girl who joined her new family (and her new boyfriend Curly) only two weeks after arriving at Majestic.
---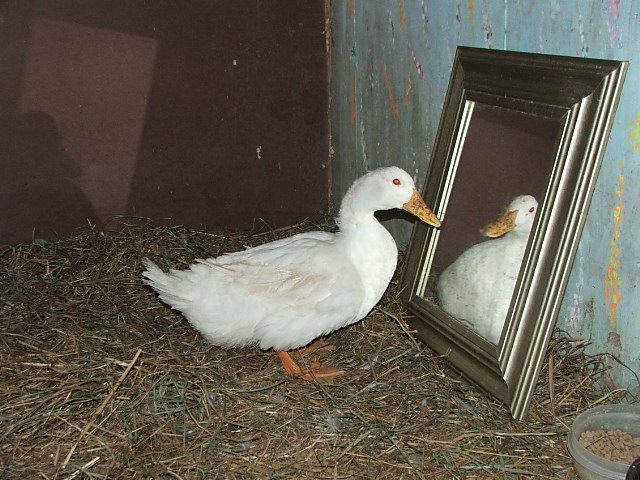 YooHoo was brought to us by her rescuer and adopted the following day. This was a pre-arranged situation. Poor YooHoo was in a terrible state, but her new Momma (Jelina's Momma) knows just how to get these little ducks feeling happy and loved in no time.
---
© Majestic Waterfowl Sanctuary 2005, 2006, 2007, 2008, 2009