| Go to Ducks and Geese Adopted Page 51|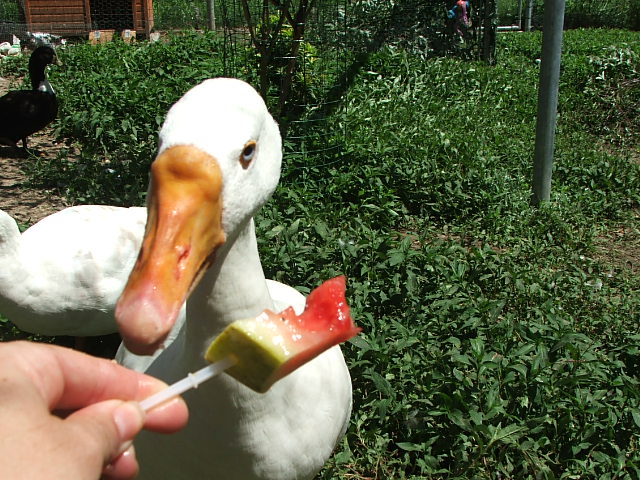 Romeo is a very gentle and friendly China/Embden mixed gander who is blind in one eye, but manages to get around just fine nonetheless. Rescuers brought this lonely gander to us after he was discovered all alone on a pond. He went to his beautiful new home along with Panchita, Jamboree and Juliet.
---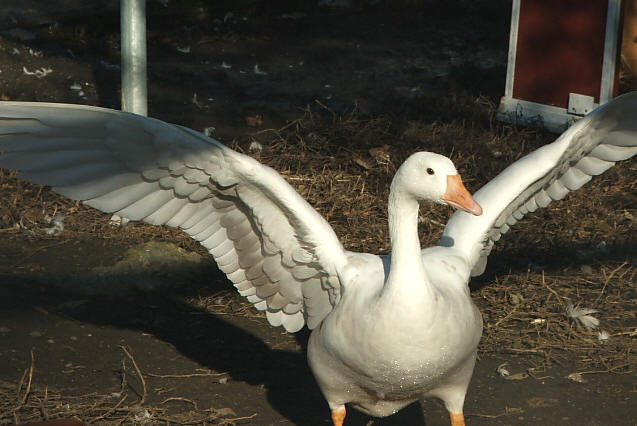 Panchita was dropped off on someone's walkway on a dead end road. They left her a tiny circle of hay in the middle of winter (as if this would make her comfortable) before driving off. A real easy going girl, Panchita is a happy little goose who gets along with everyone. She has a very gentle heart and an easy way about her that makes her a wonderful addition to any gaggle. She went to her new home along with Romeo, Jamboree & Juliet.
---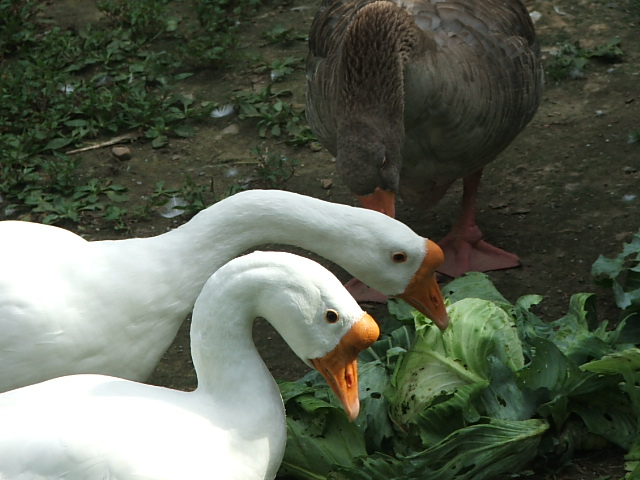 Jamboree & Juliet are two Chinese geese who came to us from another shelter. Their age and story is unknown aside from their being relinquished. We brought them to our sanctuary to cheer up our lonely ganders, which they really excelled at! They are very curious and interactive geese who are also very loud--especially when they see people and get excited! These two lovely ladies went to their new home along with Romeo and Panchita.