| Go to Ducks and Geese Adopted Page 53|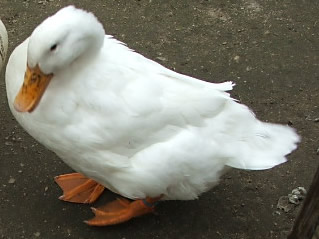 River-Roo was a beautiful and happy quacky Pekin duck rescued from a golf course by her family before surrendering her here to our sanctuary along with Daisy Duke.
Sadly, only six weeks into her stay, she fell very ill. We rushed her to the vet and X-rays revealed that she had eaten something during her abandonment that led to severe gizzard complications. She passed away later that day despite medical intervention.
---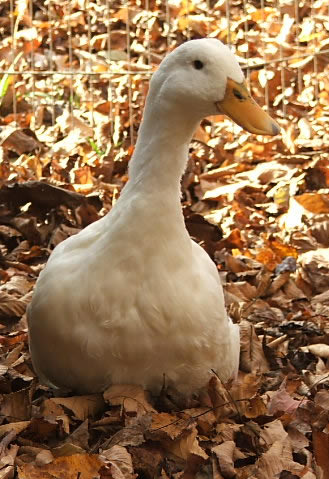 Demi was rescued from a pond with a number of other ducks in 2009. People had been taking care of her there since 2004, watching as ducks disappeared one-by-one. When they found our sanctuary, rescuers arranged to bring Demi and a bunch of her pond mates to us.
A few years after arriving, rescuers finally caught her boyfriend Shorty and the pair was reunited! When Shorty & Demi saw each other, they ran over to one another and rekindled their bond. Demi is a funny girl who usually argues through the fence at neighboring boys, but she fell head over webbed feet in love with Shorty!
Demi succumbed to cancer in June 2016 after spending many years in our care. She will never be forgotten...
"Demi, Demi, oh with your eyes so blue
Demi, Demi, I've got a crush on you
Demi, Demi, I'm so in love with you, ah-ah
Demi, Demi, oh won't you hold me tight
Demi, Demi, please say we'll quack all night
Demi, Demi, I'm so in love with you, ah-ah
Oh Demi doo be do
I'm in love with you, Demi doo be do
I'm in love with you, Demi doo be do
I'm in love with you..."
--Blondie
---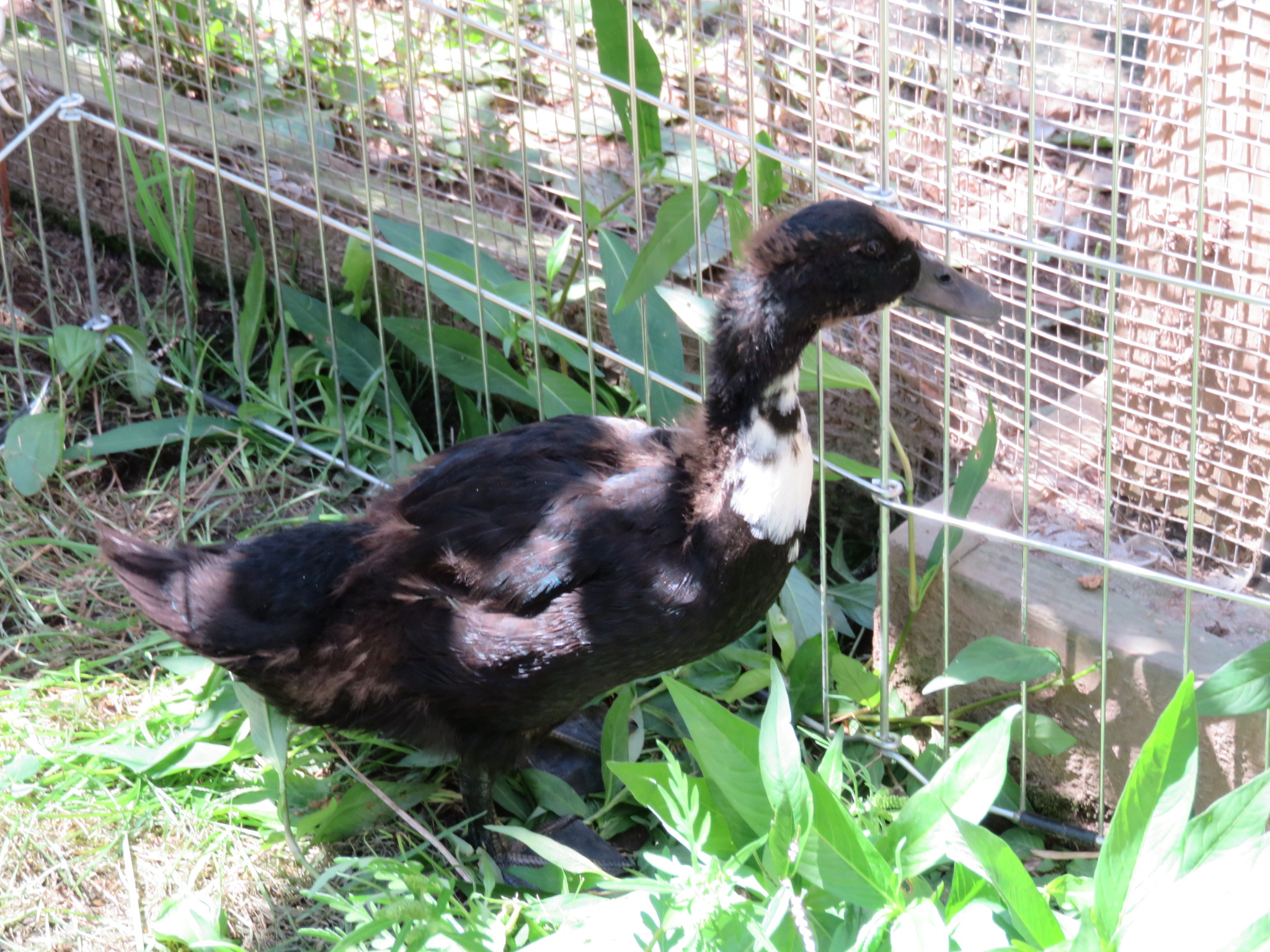 Moomin was only 7 weeks old when she was rescued from a pond. When a rescuer saw that a snapping turtle had bitten off the end of her bill, she worked quickly to catch and deliver this beautiful little girl to us. Moomin was only with us briefly before her new family arrived to adopt her. She is now living with 4 other ducks in a preador proof pen with a loving family and she's very happy about that--as are we!
---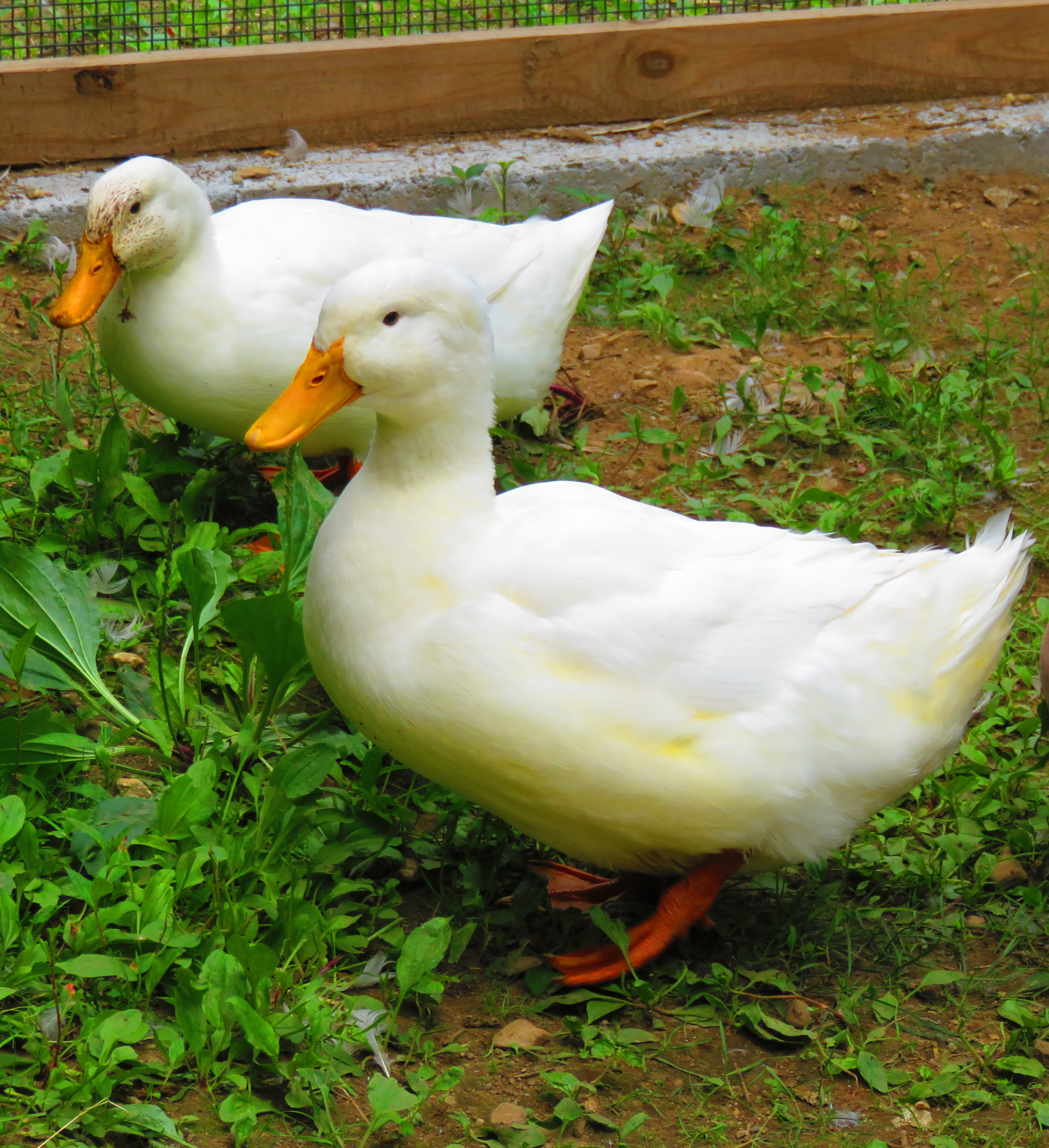 Halo & Calypso were dropped off on a river along with two Khaki ducks (Hiro & Shiloh)... nicknamed: the "Oh-ohs!"
Halo quickly grew to be a VERY big boy. These two gorgeous and friendly ducks found their loving new home within a couple months of arriving at our sanctuary. Today they are waddling safely around a big enclosure with a pool of their own and a pig for a friend!
---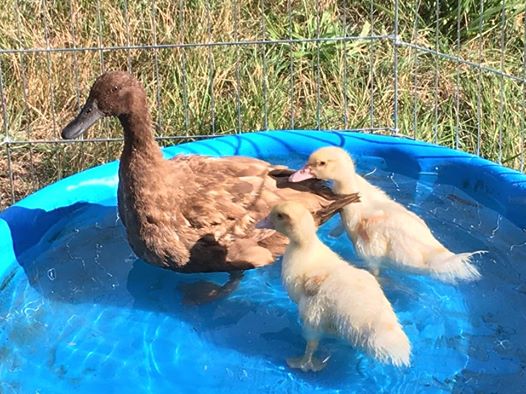 Ishana was rescued from a breeding/hoarding situation along with two Muscovy ducklings Scovy-wan-kenobi and Wile E. Muscovy.
The other six Khaki ducks at the site were picking on her too much, so we though it best to seperate them. They went off to their new home together, while she came to our sanctuary for some rest and relaxation.
Ishana is untrusting when it comes to humans (and who wouldn't be in her position), but very comfortable around other ducks.
We quickly found a safe place for the ducklings and we placed Isahana with a very old Pekin male who is only interested in a platonic relationship--and she's very happy about that!
---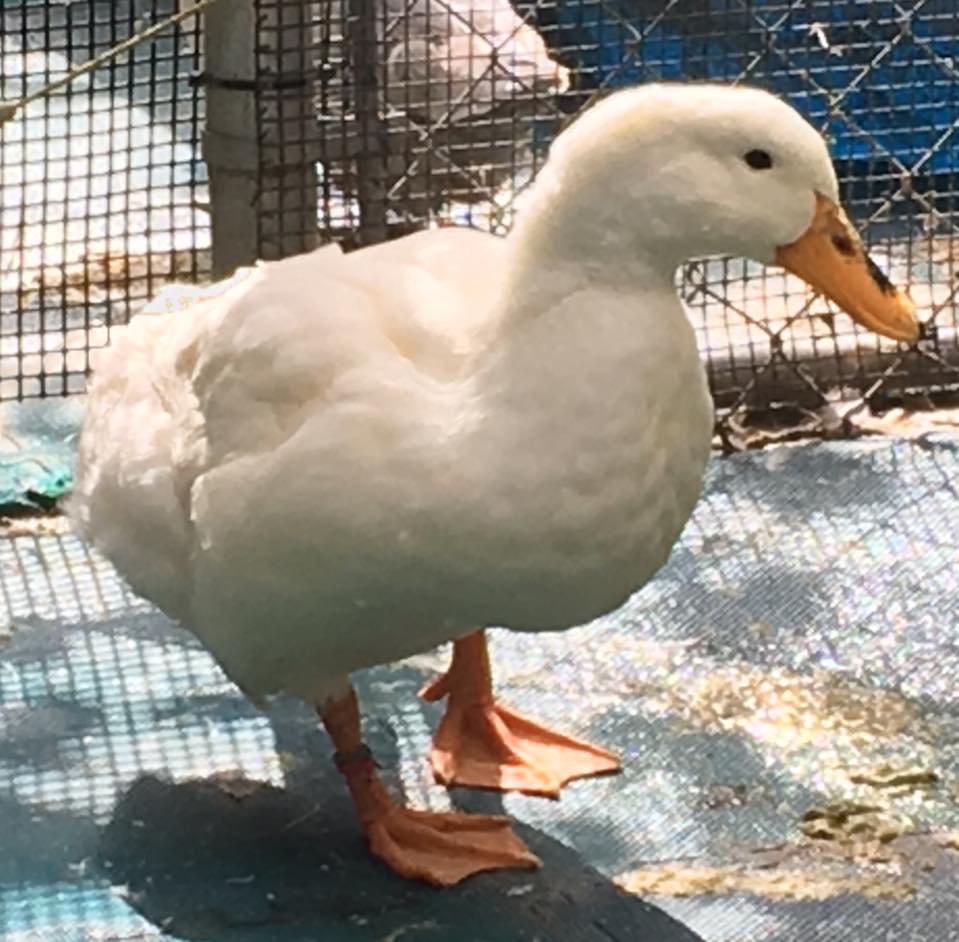 Feisty Fanny was rescued after being abandoned near a busy intersection. Unfortunately, her mate did not survive. Fanny was very eager to be around ducks again and was immediately adopted upon her arrival!