Volunteering Opportunities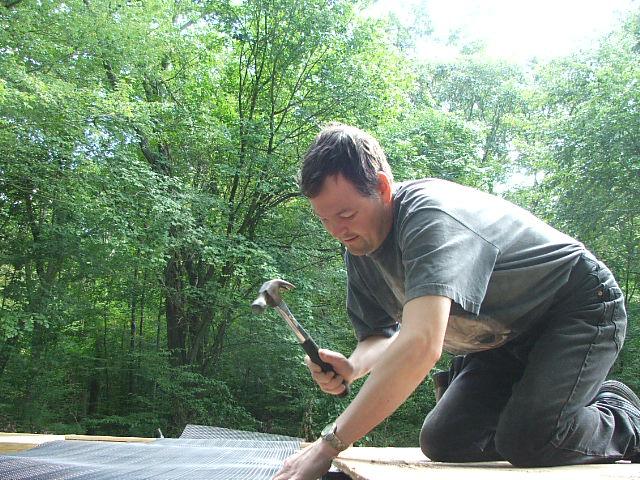 We have some great volunteer opportunities for animal lovers, aspiring vets, vet technicians or anyone wanting a future in the field of animal care.
Make your resume stand out from the rest with some serious hands-on experience!
All volunteers must be 18 years or older.
Please read ALL info on this page before signing up!
---
Volunteering...
Originally, Majestic did not offer Onsite Volunteer opportunities, but at the request of waterfowl-lovers, who wanted to take part in our endeavor, we began welcoming in outside assistance. We have enjoyed meeting wonderful new people and had some great laughs all while benefiting from their added assistance. Although we enjoy helping hands, good company and quite a few laughs, we are also looking for serious, committed and hardworking individuals.
Once signed up, our Volunteers take an active role in the scheduling of their sanctuary workdays utilizing our Sanctuary's Calendar to view seasonal projects and email us when they'd like to help.
Volunteering is hard work...
We work hard at Majestic and if you ask any of our volunteers who also dedicate their time to other shelters, they will tell you in an instant that the work they do here is much more intense than what they've experienced elsewhere. Tending to the needs of waterfowl is far different from providing for other animals and it involves a completely different range of considerations. Our sanctuary visitors are continually taken aback by the amount of effort we put into our sanctuary every day.
Onsite work is physical work. We do everything ourselves to maximize our funds. Tasks vary seasonally and range from building pens, pouring cement, working on ponds, shoveling sand, pushing wheelbarrows, pitching hay, barn cleaning, digging ditches, transplanting trees, landscaping to clearing snow. If you like this kind of earthy, outdoor work, then volunteer!
SO PLEASE... do not fill out our volunteer application if you have no interest in committing to working hard and preferably more than ONCE!
Please Note: We are not currently accepting volunteer applications solely for waterfowl care or rehabilitation. These wonderful and interactive positions with the ducks and geese are reserved for volunteers who also donate their time and energy in other much-needed areas.
---
Liability Waiver
All volunteers are required to sign our Liability Waiver. Please preview our waiver before signing up. We will provide an actual copy to you for signature upon your acceptance into our volunteer program.
---
Majestic Calendar
Please view our Majestic Calendar for upcoming onsite sanctuary projects.
---
FOR THE SAFETY OF OUR ANIMALS:
Quarantine procedures:
All volunteers MUST wear clean, waterproof boots (preferably with good tread).
All volunteers will be required to step into a sanitizing footbath upon entering and leaving our pens and barn. This footbath consists of Virkon S and water.
Jewelry is not permitted:
All volunteers must remove their watches, earrings, necklaces, bracelets, rings*, etc. before stepping onto the premises. Please leave them in your car or at home!
*Wedding/engagement rings that can't come off are fine.
Empty your pockets:
Please empty your pant, shirt and coat pockets before leaving your home.
We will ask you to turn out your pockets to confirm no foreign objects gain access anywhere near or into our pens.
Absolutely No Smoking:
For the health & safety of ourselves, our animals and our volunteers, smoking is not permitted anywhere on the property.
Unacceptable Sanctuary Behavior
Majestic reserves the right to ask any volunteers to leave the premises immediately.
Non-liability
Majestic is not responsible or liable for any lost, stolen or damaged property including, but not limited to clothing. If you bring it into our pens, it is entirely at your own risk.
---
Volunteer Opportunities
Weather permitting, onsite volunteer opportunities usually take place on Saturdays between 10:00 a.m. – 6:00 p.m. and occasionally on Sundays 12:00 – 4:00 p.m.
We ask that our onsite volunteers each show up for at least 2 hours of service on any given day. Volunteers need to commit to volunteering on a consistent basis--on a weekly or monthly basis.
Facility Maintenance Team
There is a lot to do at our sanctuary and this team works hard doing it, but we have a lot of laughs too. Volunteers on this team must be willing to participate in any of the following tasks. What we do that day, you do that day.
Our Facility Maintenance Team is mainly responsible for cleaning and refilling water buckets, disinfecting the quarantine pen & pet carriers, pitching and refreshing hay in the barn and enclosures. Friends of shovels, pitchforks, wheelbarrows, duck poop and hard work only please.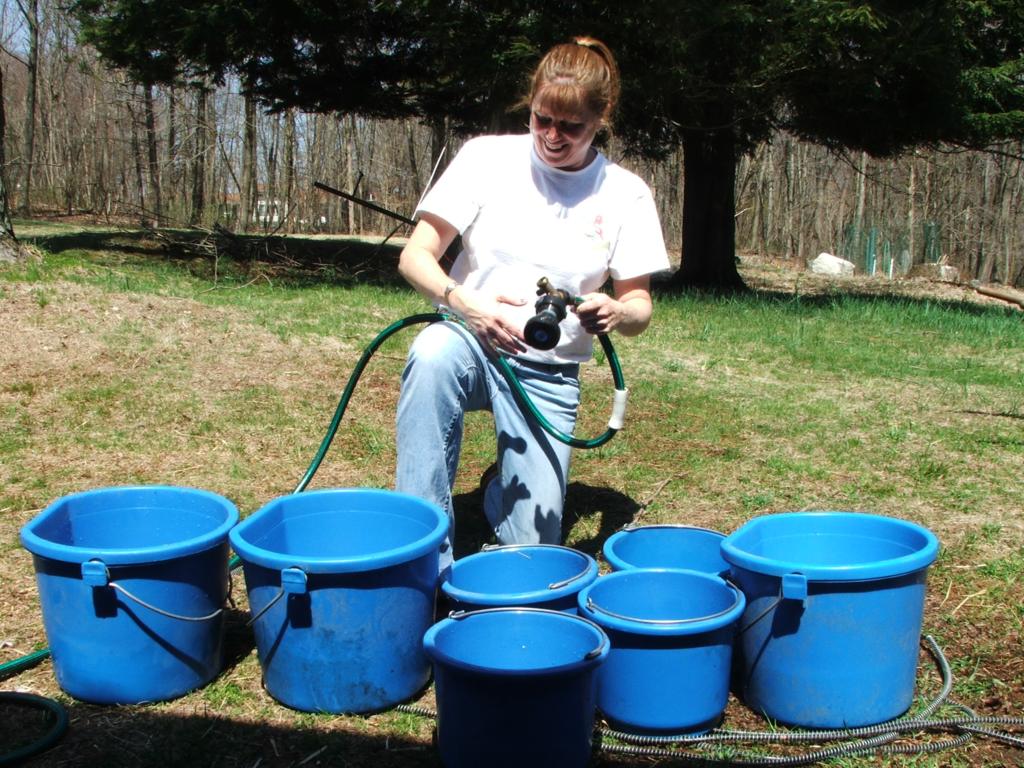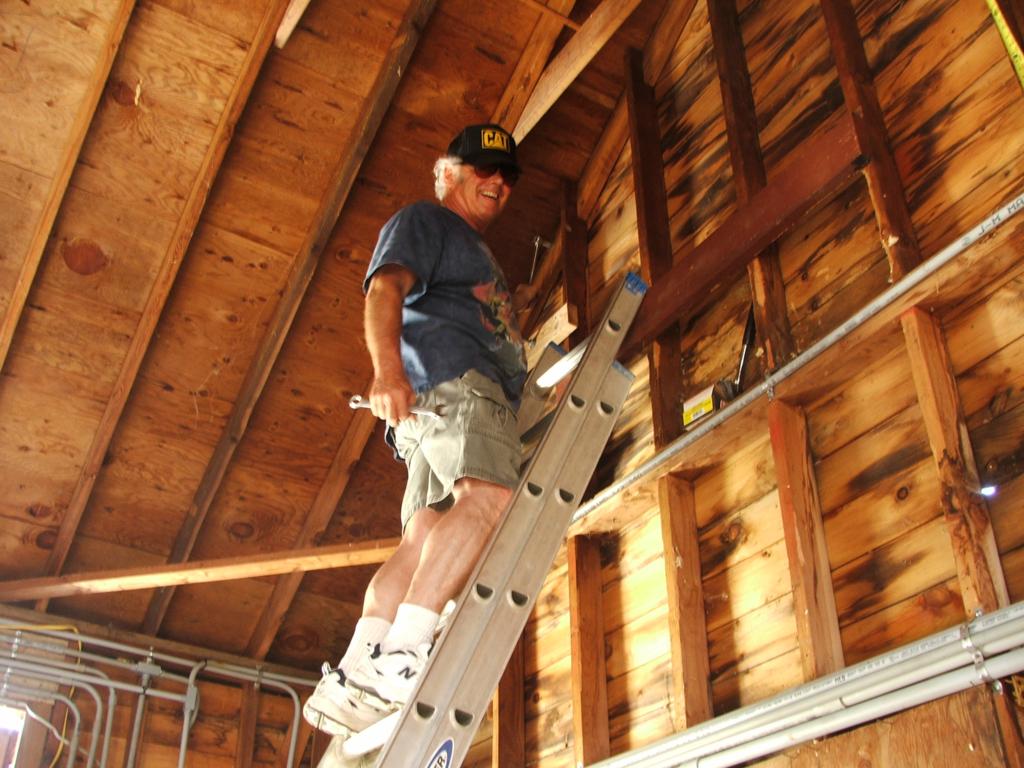 In Spring, in addition to their regular tasks, this team is also responsible for landscaping. They help to rake out all of our pens, turn over soil, seed grass, and transplant saplings and plants into our enclosures. They also assist in pond maintenance.
In Summer, this team also helps with barn and pen maintenance.
In Fall, additional responsibilities include pen inspections and helping with maintenance and repairs to prepare for the approach of rough winter weather. Sometimes we build new pens in the fall as well.
In Winter, this team also helps to empty/fill heated water buckets, shovel snow and sand down icy pens, making safe paths for our ducks and geese to walk along.
There are other fun things this team gets to do as well, including enjoying some one-on-one time with the animals, providing enrichment activities, banding legs and just talking shop with the geese.
Experienced team members also assist with pond rotations. This requires guiding birds through the pens to ponds to ensure that all members have a turn on the water. It is vital that certain ducks do not co-mingle with others during this enrichment activity, which means that volunteers must learn the identities of every bird and also understand their complex interrelations.
---
Sanctuary Expansion/Construction Team
Our Sanctuary Expansion Team is always looking for strong, healthy, outdoorsy people to help build new waterfowl enclosures, or to lend improvements to existing pens. Carpentry skills are a real plus if you want to join this team.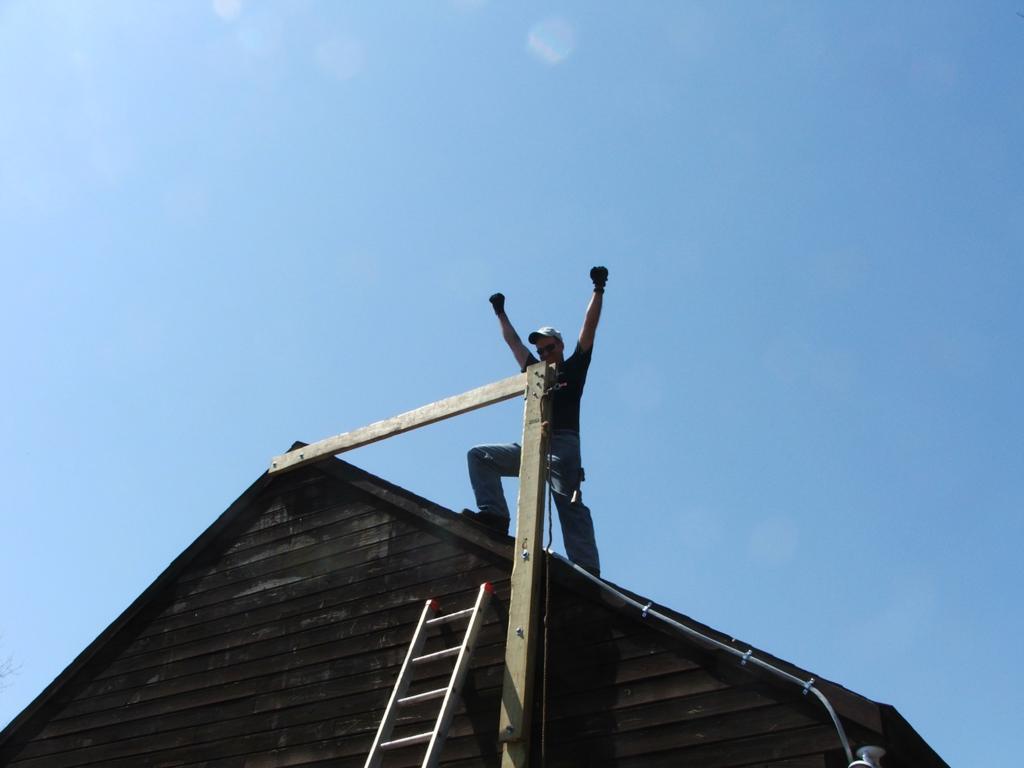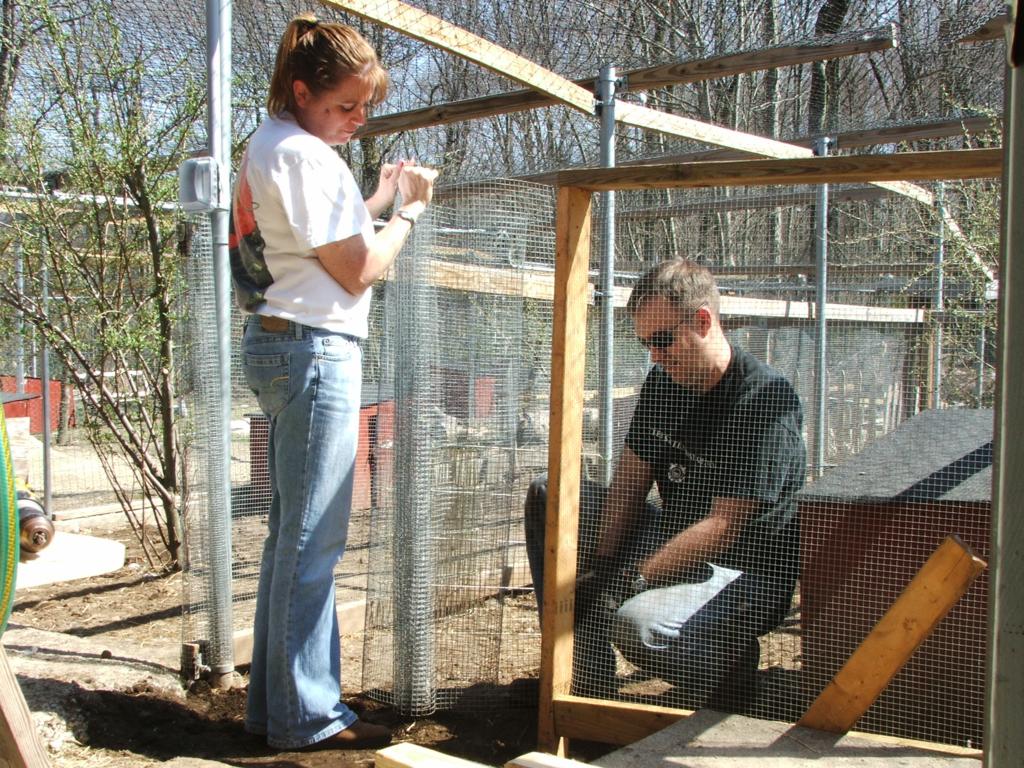 ---
Signing Up!
Do you see something that interests you? Sign up today!
© Majestic Waterfowl Sanctuary 2005, 2006, 2007, 2008, 2009