King Me!

Duckywinks & Checkers

Majestic Gifts

Ducks on Watercolors

Pet Memorial Care Packages

Outside Farewells...

The Month in Photos!

Majestic Gift Shop

Majestic Sponsorships

To Make a Donation, please click here: Donation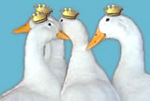 Please Help Today!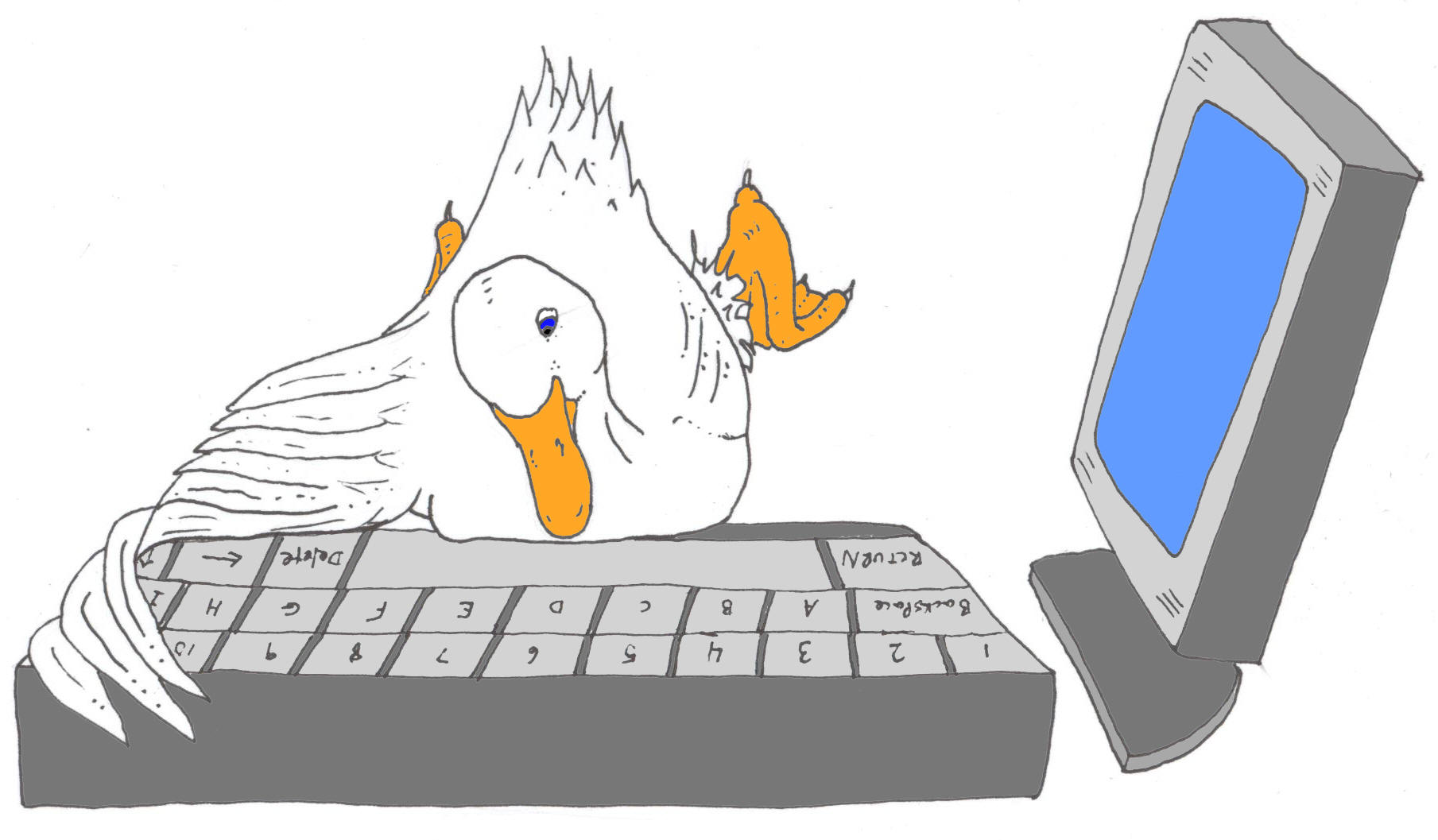 For lots of photos and updates as they happen! This is where you can see and hear all the latest news FIRST!
Outside Farewells...
Saying Good-bye is never easy... This memorial is dedicated to Lisa and her beautiful duck Ginger who was loved by so many...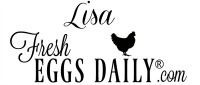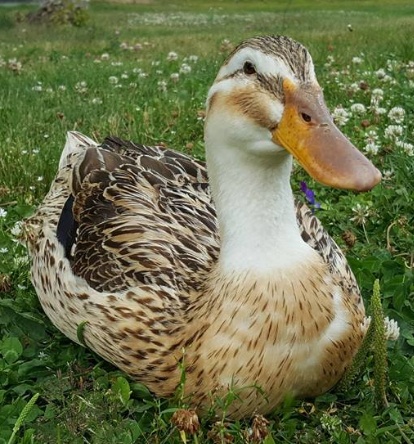 Our thoughts are with you...
Majestic Donations were made in Ginger's honor by: Fresh Eggs Daily, Christine S., Kristin K., Madelon M., Christine A., Frances C., Lynn G., Kelly I., Cindy C., Darlene P., Susan D. and Karen H.
Together you have raised $650.00 for our rescued ducks and geese. What a wonderful tribute to this beautiful girl and her loving Momma Duck. Thank you...
The Month in Photos!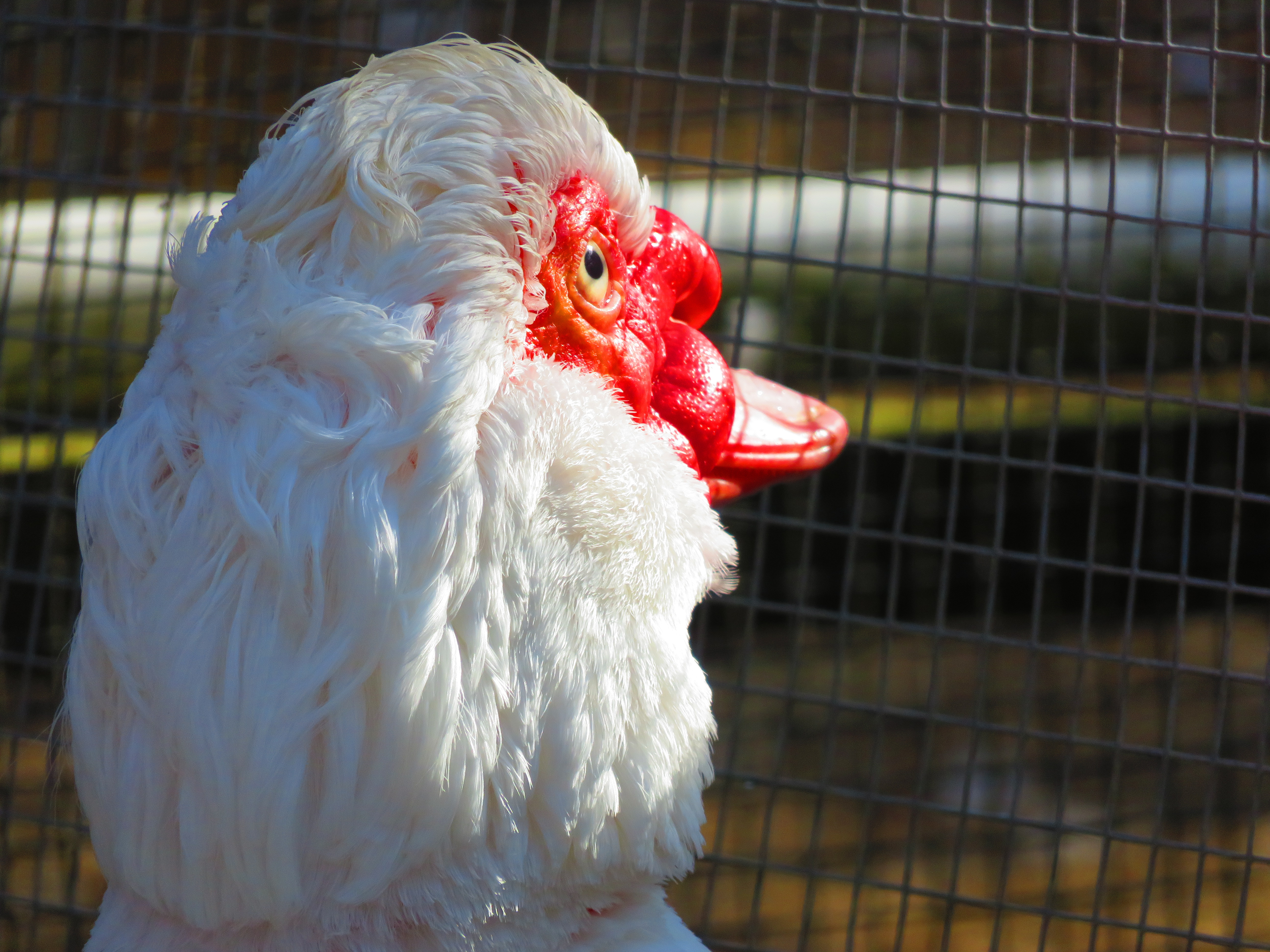 Billy-Cha in thought...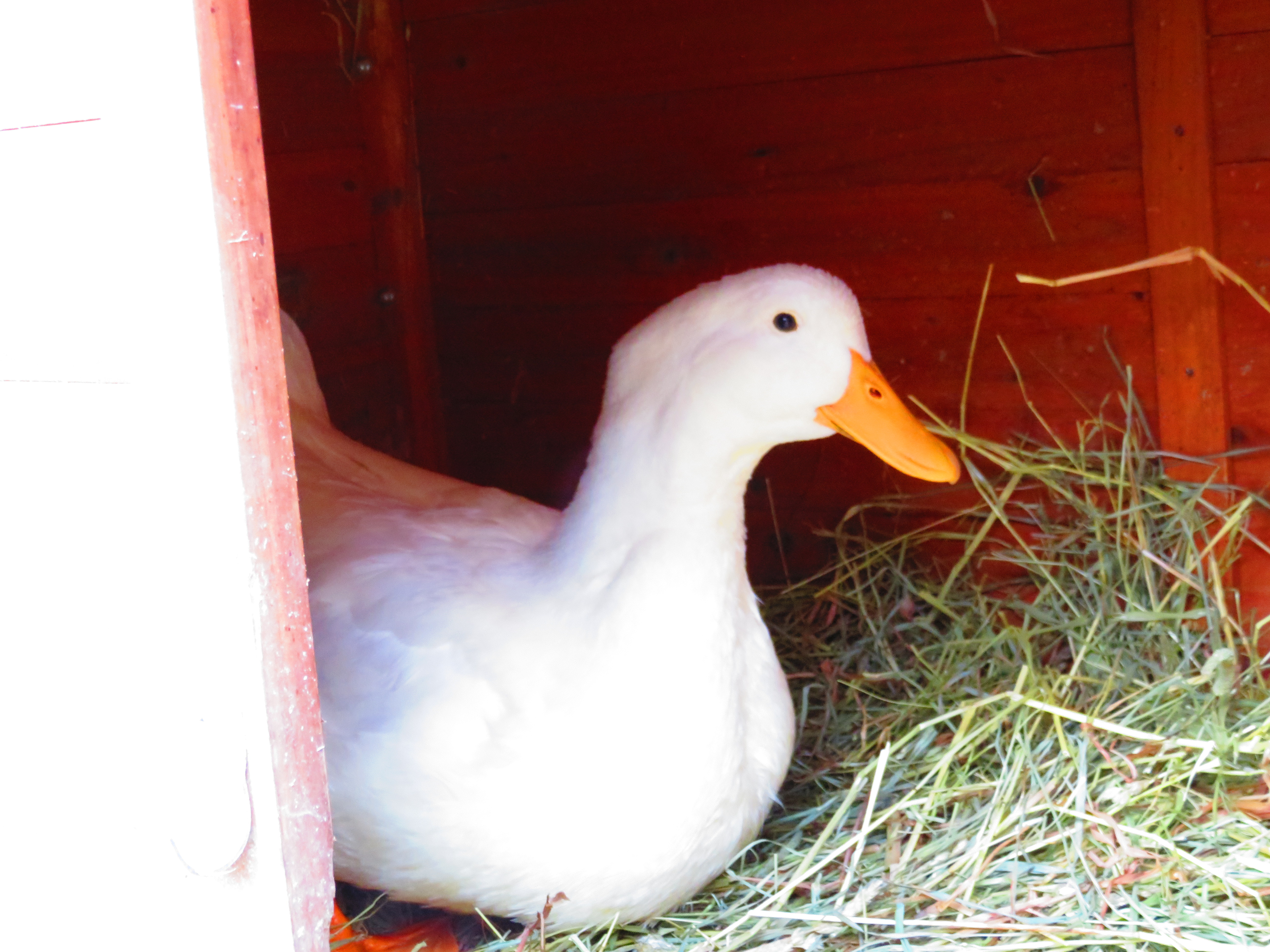 Deeta's in the house!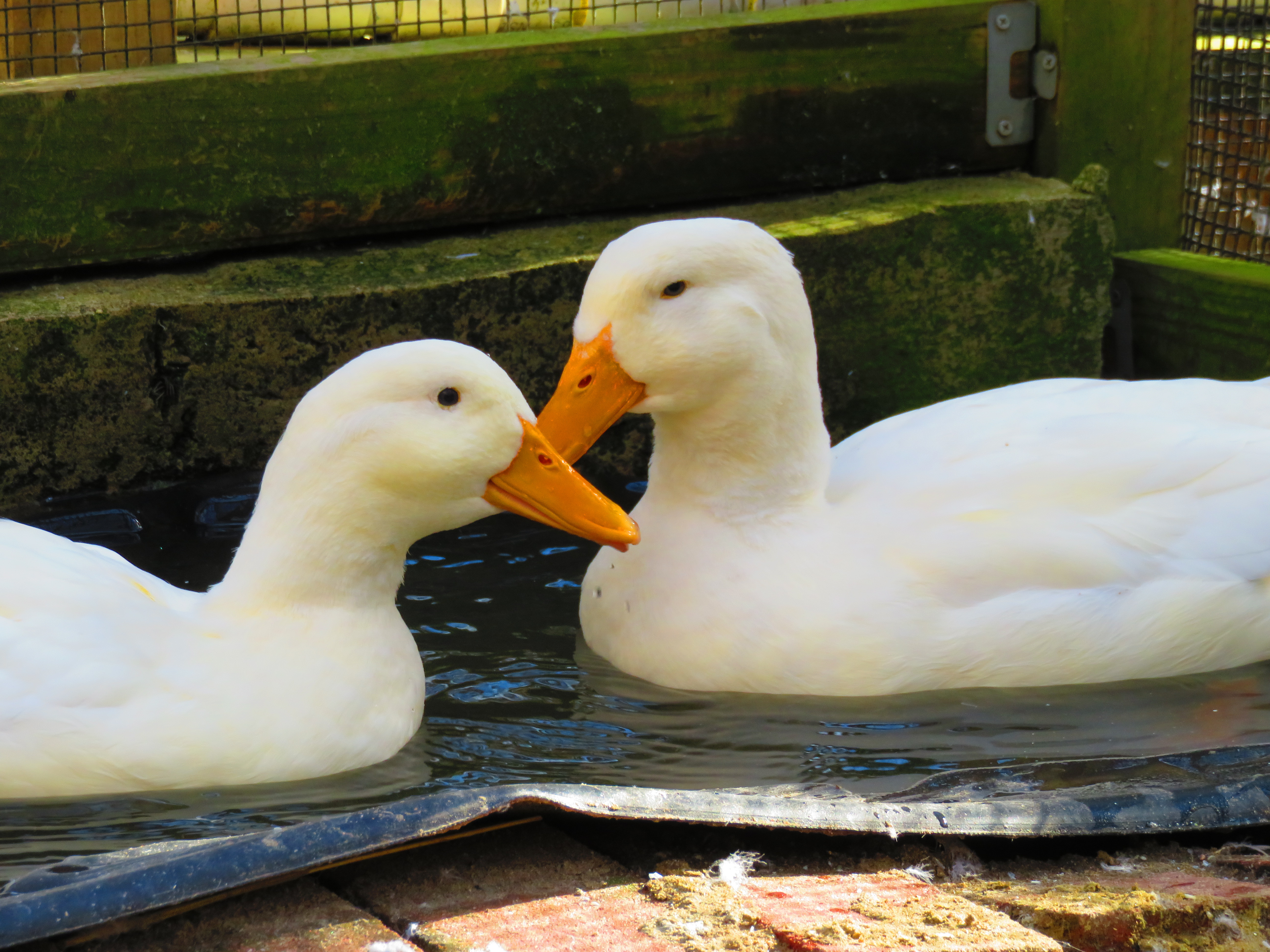 Daisy Duke & Piper in love...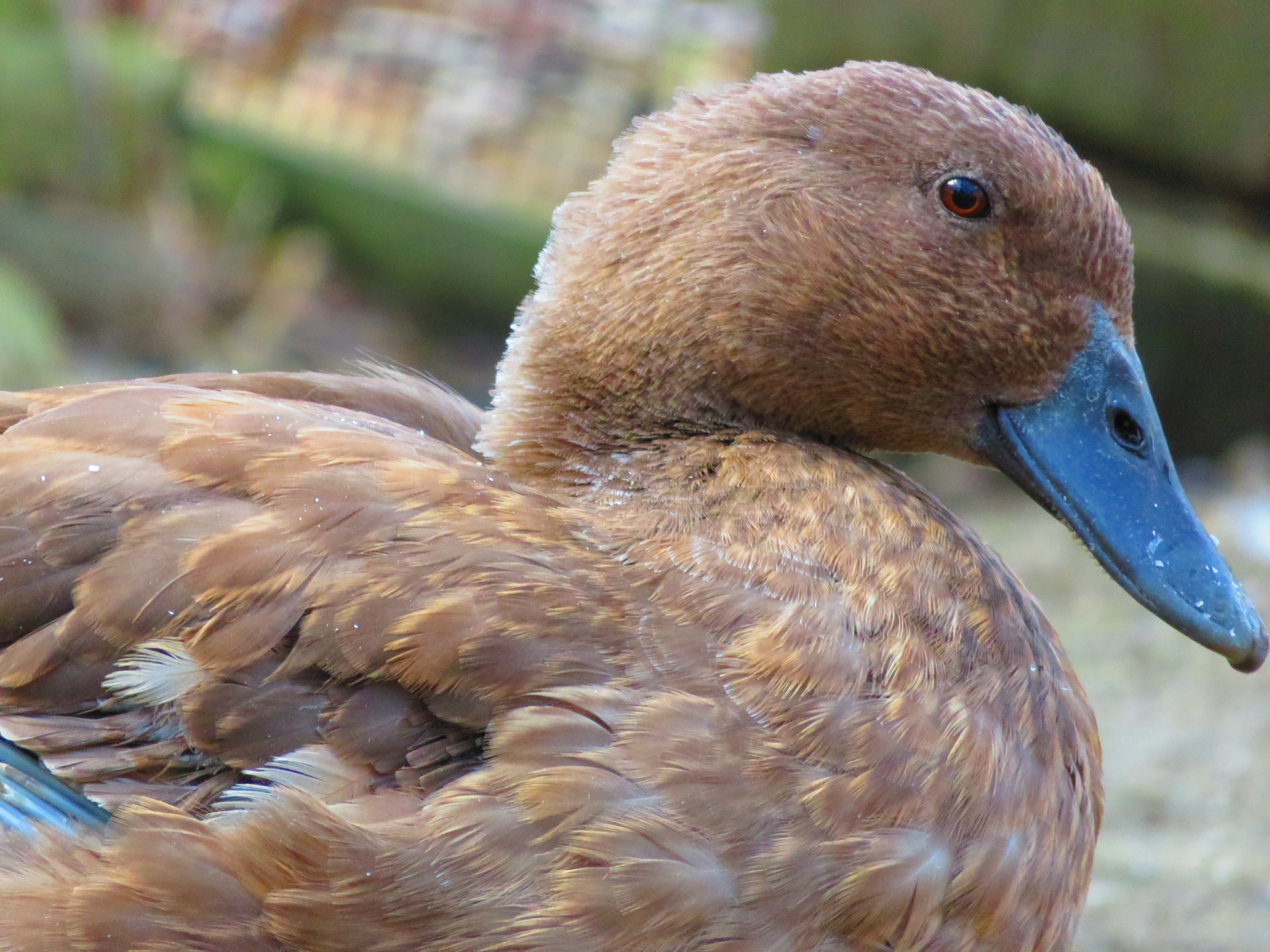 An odd time to molt, Dolly!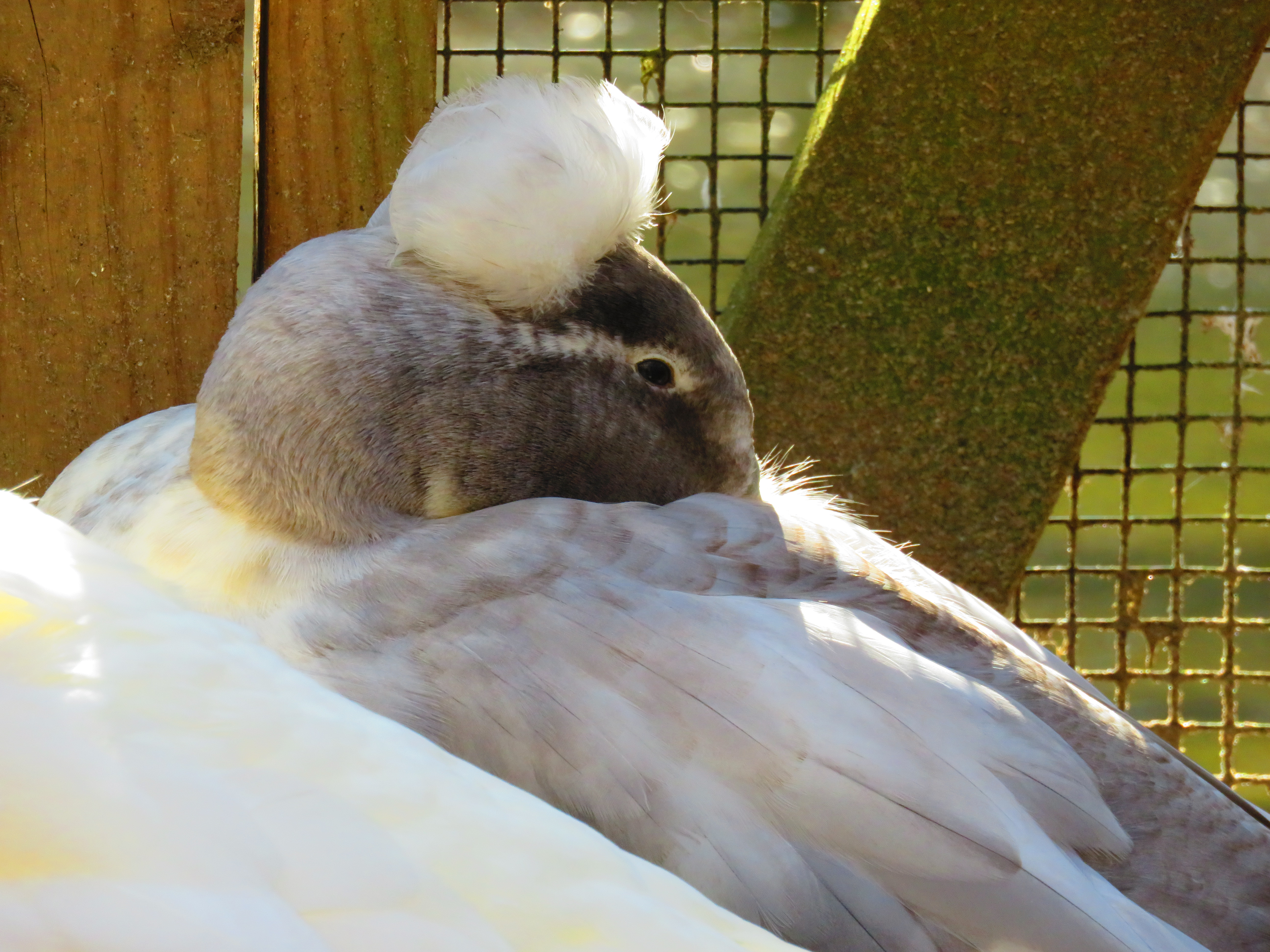 Asaru napping...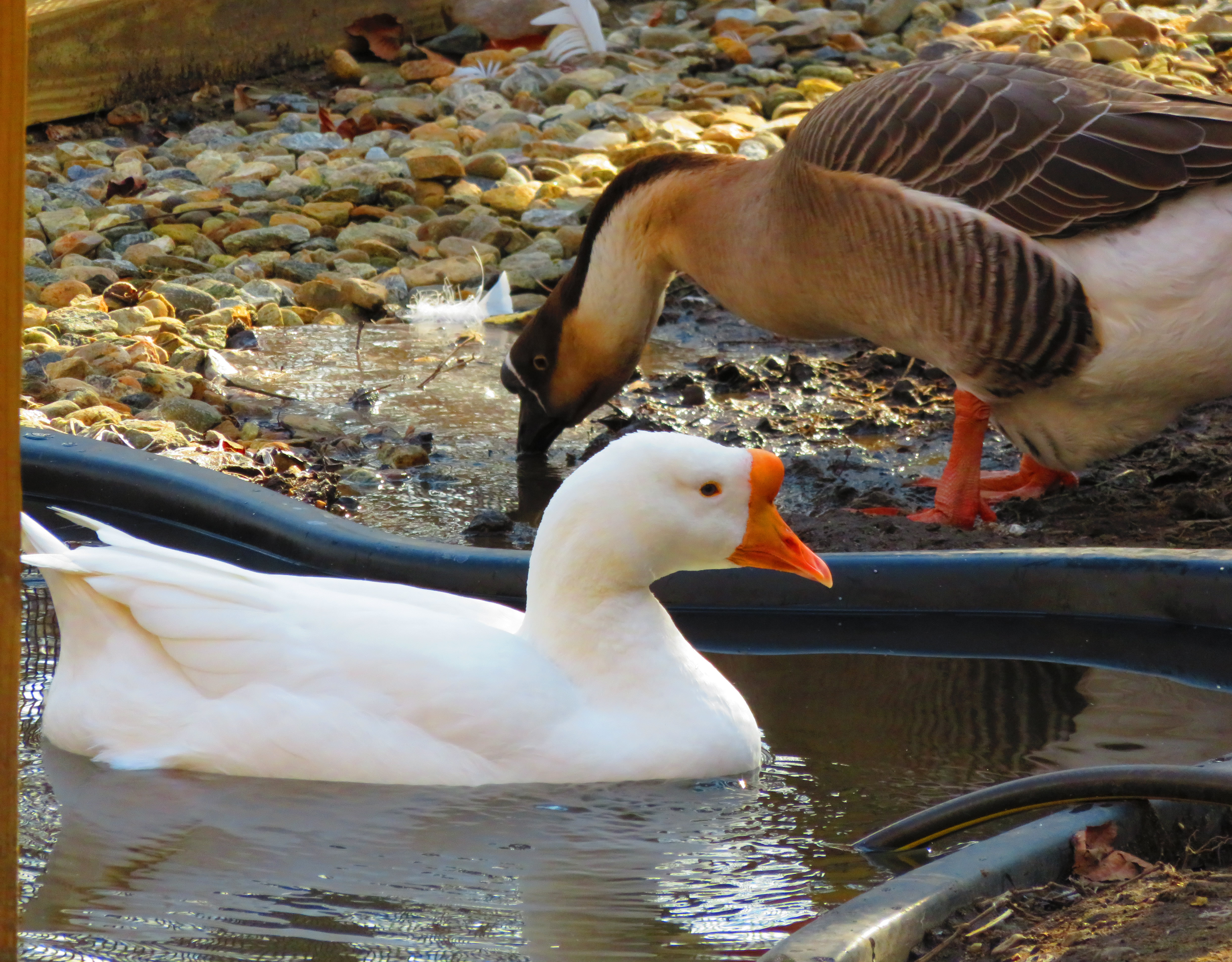 Yolanda & Senora, water FINALLY!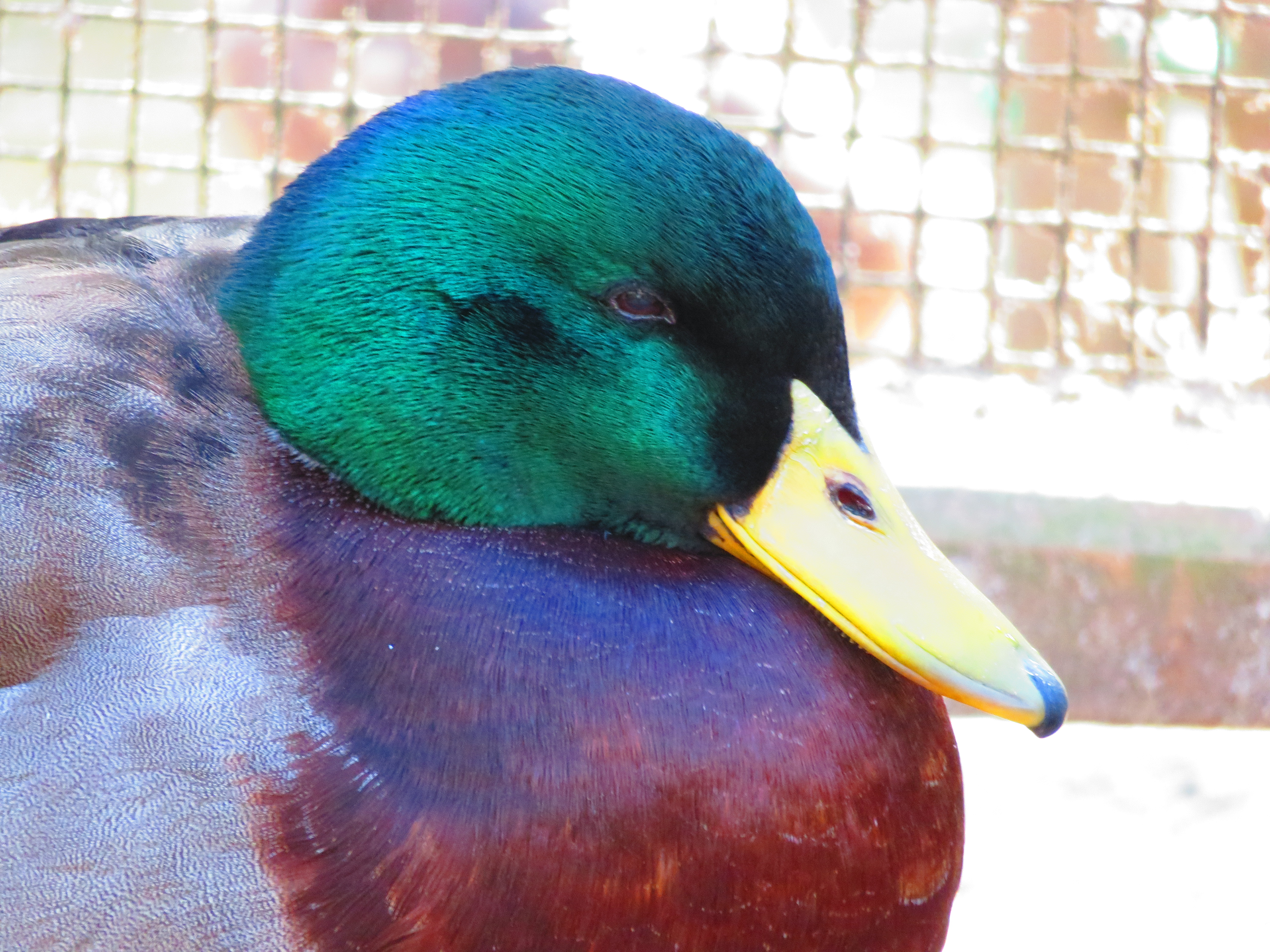 Peter's true colors!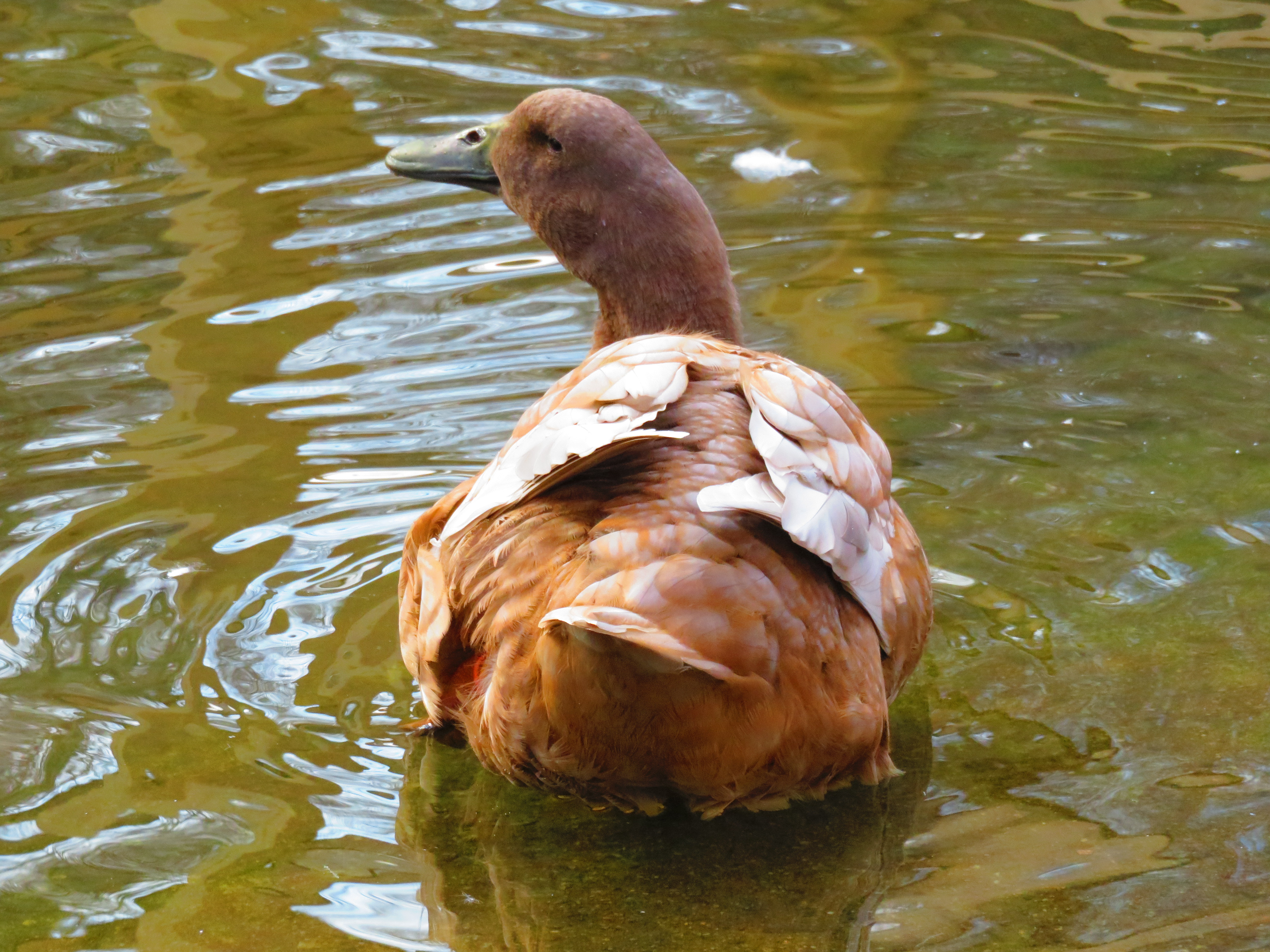 Lil Ms. Bee sippin' on the pond!
Majestic Gift Shop
Visit our Majestic Gift Shop for some fun Majestic items! Proceeds from the shop benefit our sanctuary!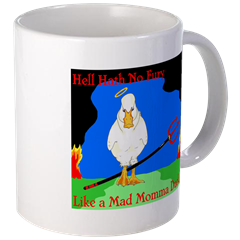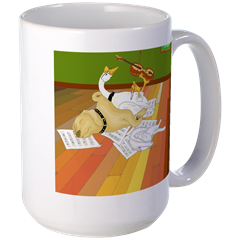 Majestic Sponsorships!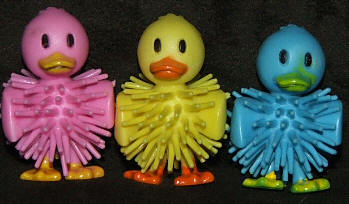 Our new and ducky Majestic penlights have arrived and will now be included in all of our outgoing sponsorship gift packages!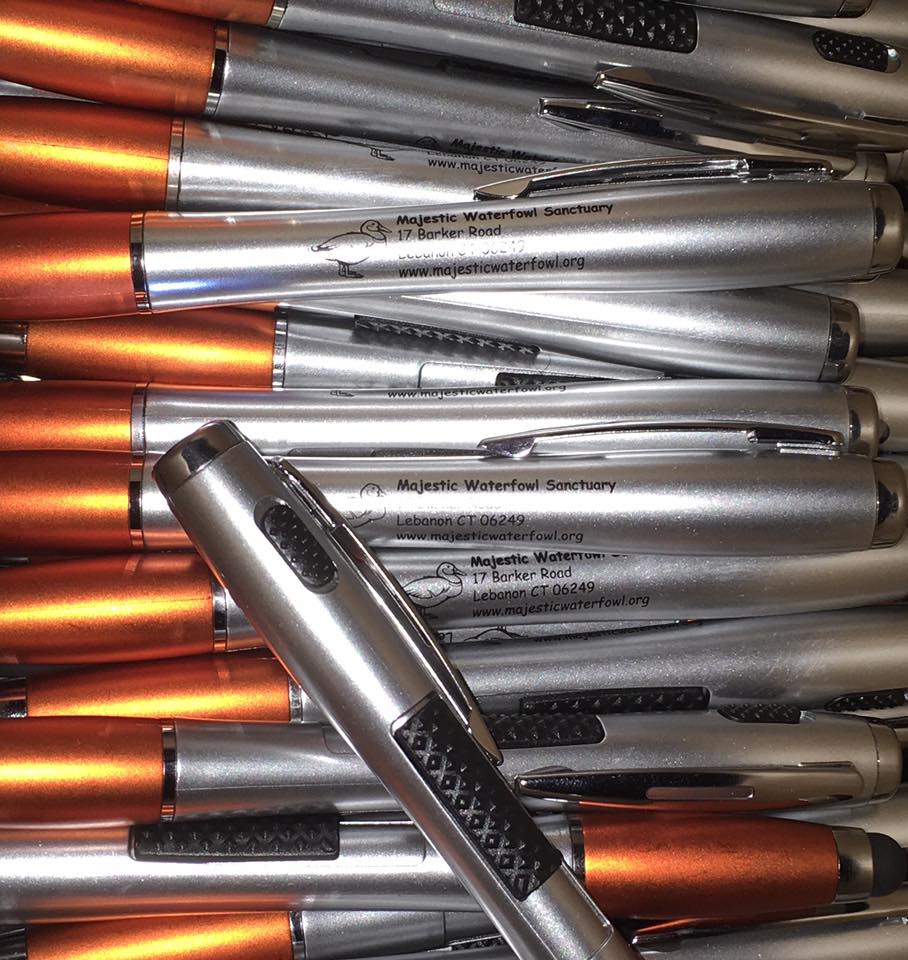 Give the gift that keeps on giving! Please consider sponsoring our rescued ducks and geese. Visit our Sponsorship Page to learn how!
*Sorry... Continental USA only.
Contact Us
Majestic Waterfowl Sanctuary
17 Barker Road
Lebanon, CT 06249
director@majesticwaterfowl.org
Our Newsletter
The Majestic Monthly is published 12 times per year. Previous issues are available in our Archives.
King Me!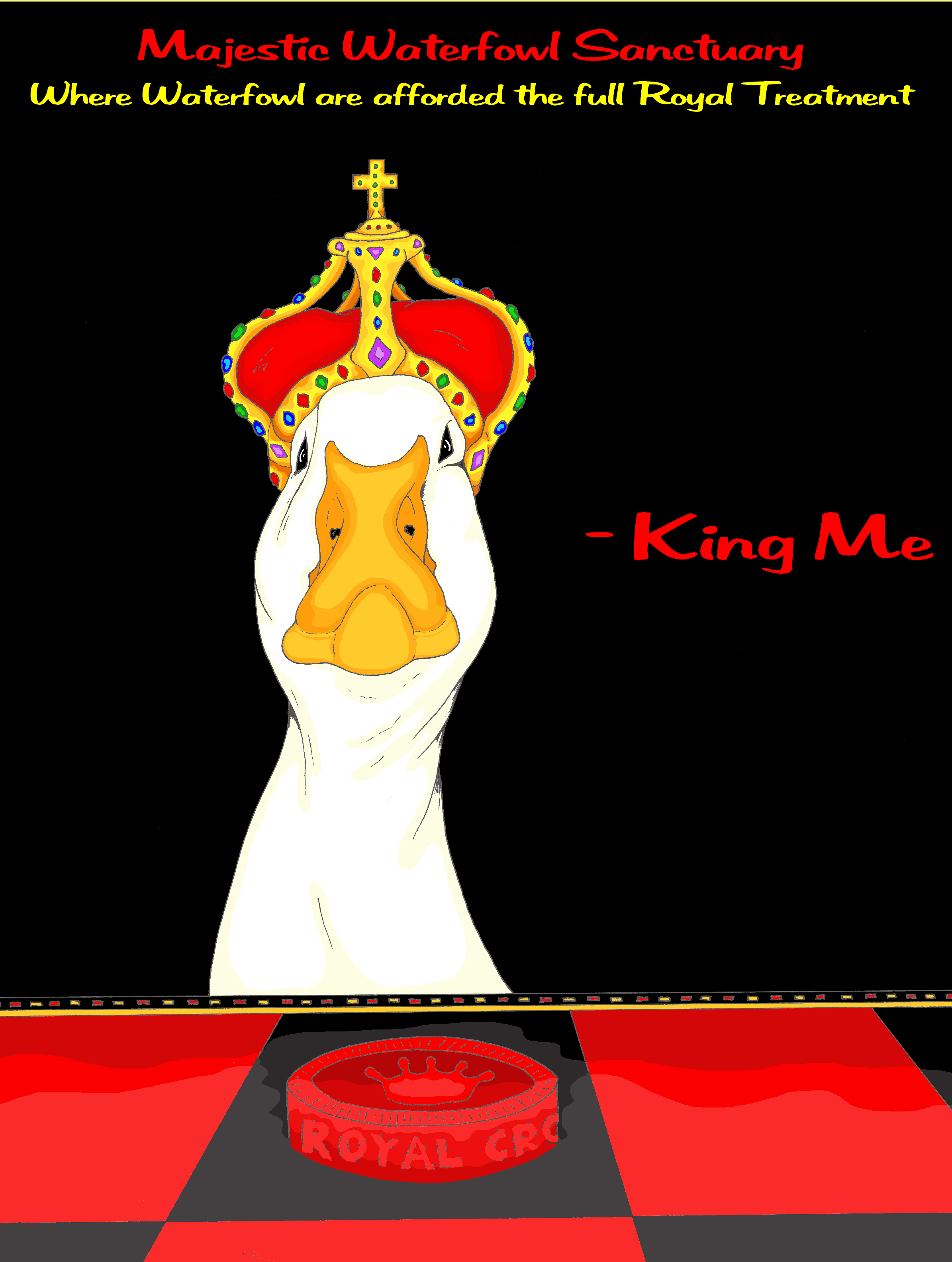 ---
Duckywinks & Checkers
We have some fun New Mini Tins available in exchange for sanctuary donations. Check them out!
Duckywinks!
Launch your duckywinks into the duck pond; the first full flock in the water wins! A fun spin on the traditional game of tiddlywinks. Games include: 20 tiddlywinks (5 colors) and one itty-bitty instruction booklet.
Also comes in a Scovywinks version for you Muscovy lovers out there!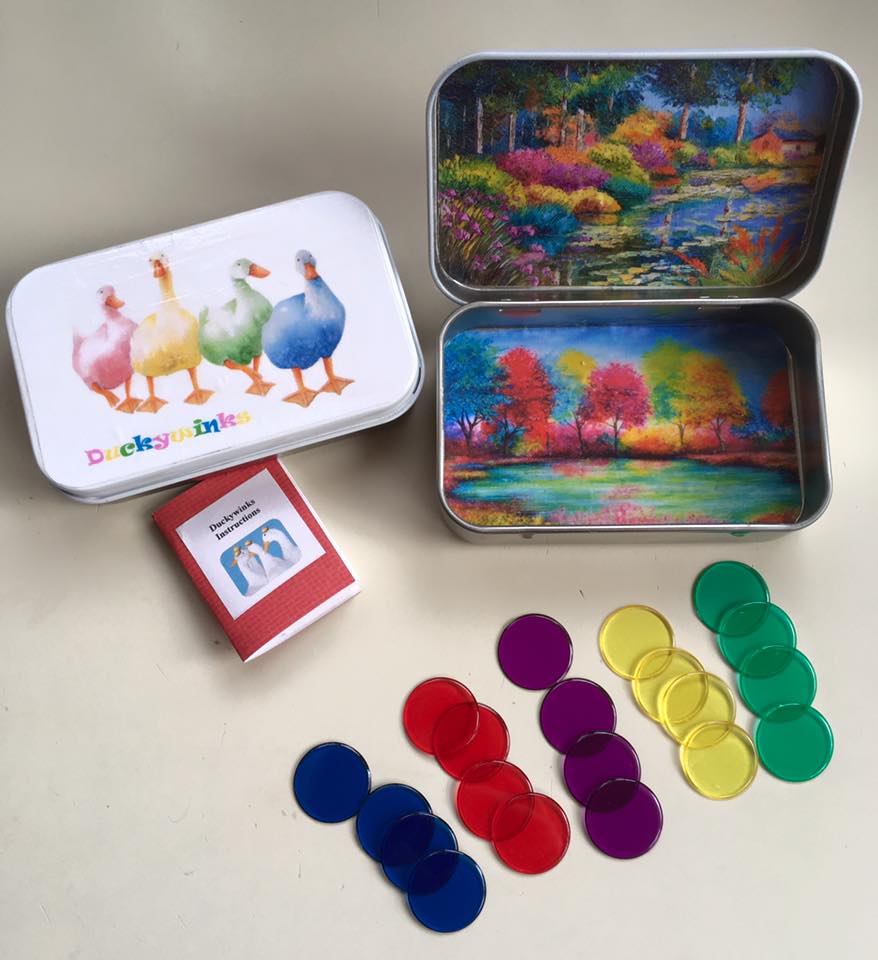 Checkers!
Waddle to the othe side of the board, capturing as many of your opponent's little duckies as you go. Games include: 24 checkers and one itty bitty instruction booklet.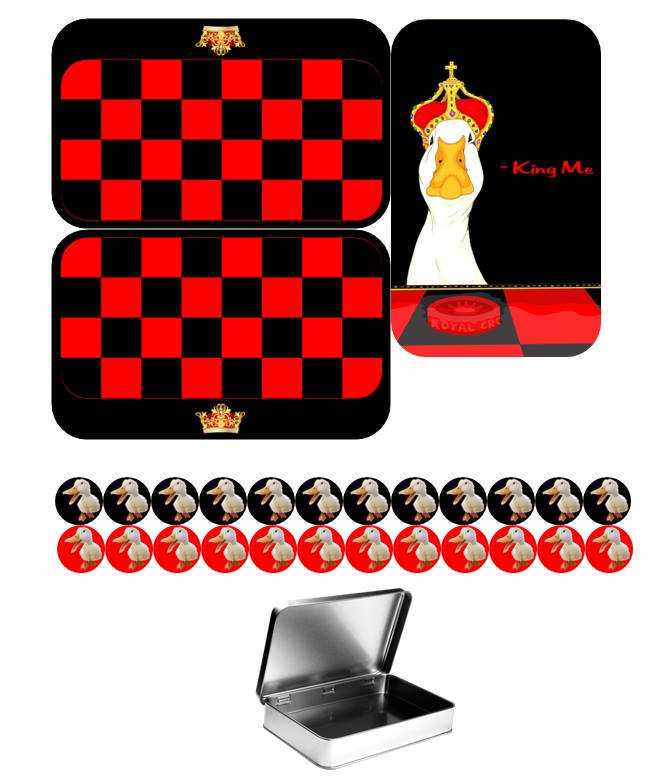 ---
Majestic Gifts
Majestic Gifts can be shipped anywhere in the continental USA. These are unique (and often one-of-a-kind) handmade items that make great gifts for birthdays, anniversaries and holidays.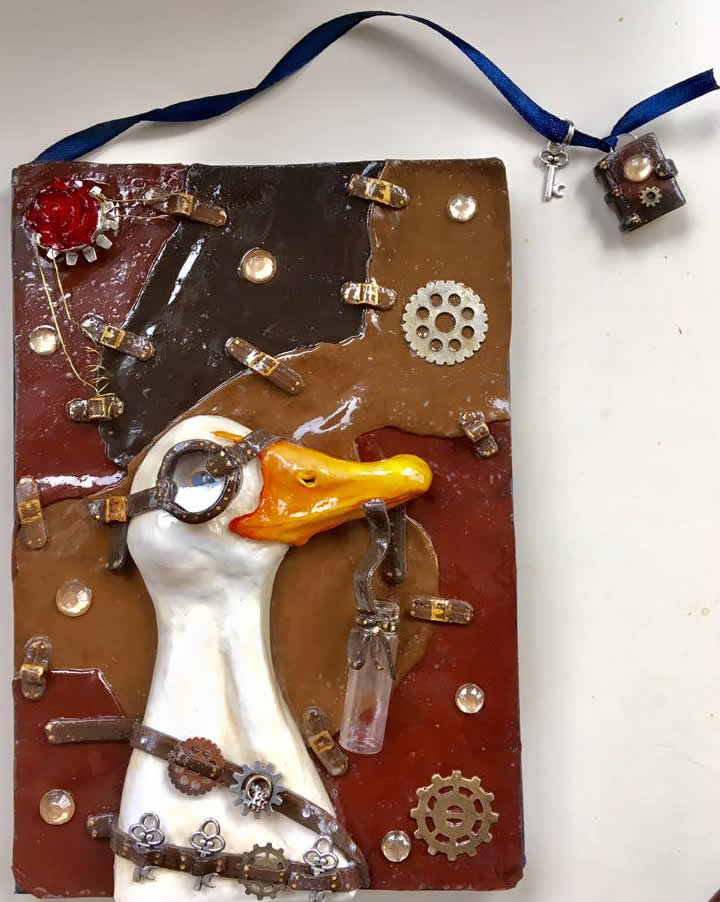 ---
Ducks on Watercolors
Kim has put together a new book, which was inspired by her love of drawing and photos of our Majestic ducks and geese!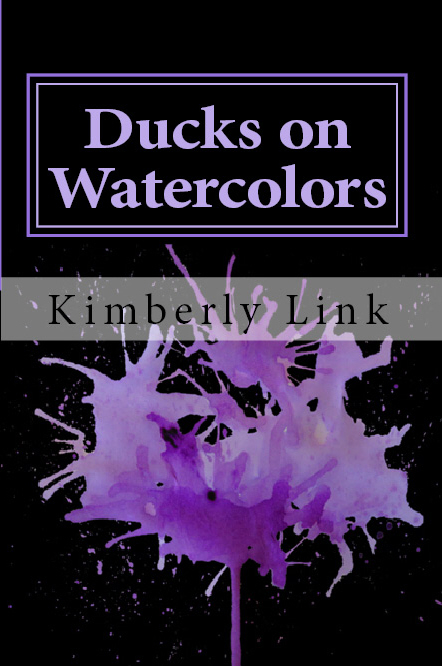 Use the watercolor photographs on the left hand pages of this book to help you sketch ducks and geese onto the provided watercolor paintings on the right. A relaxing take-along book for duck lovers and budding artists everywhere!
Visit our Happy Duck Publications page to order your copy today!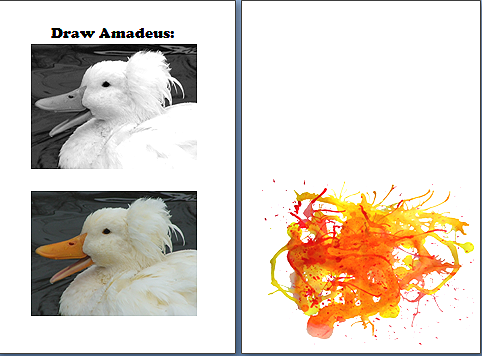 ---
Pet Memorial Care Packages
Letting go of a beloved animal can be one of the most painful experiences we have to endure. We know how it feels when someone you care about is experiencing this devastating grief.
When we attempted to find a care package for a family member of our own, we were shocked to find that places were charging eight dollars or more (plus shipping) for a small basket toting a bag of tea, a small candle, a bar of chocolate and a little book at best.
Upset by this commercial profiteering, we presented a hearty list of gift ideas to our animal-loving community and asked people to narrow the items down to a few select favorites.
The overwhelming response was: a sympathy card, flower seeds, a keepsake box or pendant and a donation to an animal shelter made in the named pet's honor. In addition, many people asked for different gift levels to suit various budgets.
In light of these helpful suggestions, we've put together some thoughtful and affordable memorial packages to help you express your sentiments when someone you care about is mourning.
Please visit the new Pet Memorial page of our website to learn more about our Bronze, Silver and Gold level care packages.
Did we stop there? At memorial gifts for waterfowl? Of course not! We care about all kinds of animals. In case you don't know, we have four rescued cats and a rescued dog here at Majestic. Two of our cats actually live out in our sanctuary and have all kinds of ramps and doors to help them maneauver throughout most of our pens. They even have a touch-sensative warming bed up in our barn's loft!
In honor of all the amazing families out there who have welcomed all kinds of wonderful animal companions into their lives, we've designed a wide array of pet memorial care packages* to help you reach out to your loved ones when they've experienced a loss.
*A bunch of our animal charms are still in route to us, but will be here soon. We currently have all of the waterfowl charms available, and the paw prints, parrots, horses, ferrets, chinchillas and sugar gliders.