Rescued Ducks Need Homes!

Preparing For Newcomers

Future Plans for Majestic

Poppa Mallard Day

The Month in Photos!

Majestic Adoption!

Gift Keepsakes for Animal Lovers

Majestic Gift Shop

Majestic Sponsorships

To Make a Donation, please click here: Donation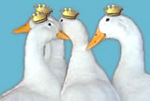 Please Help Today!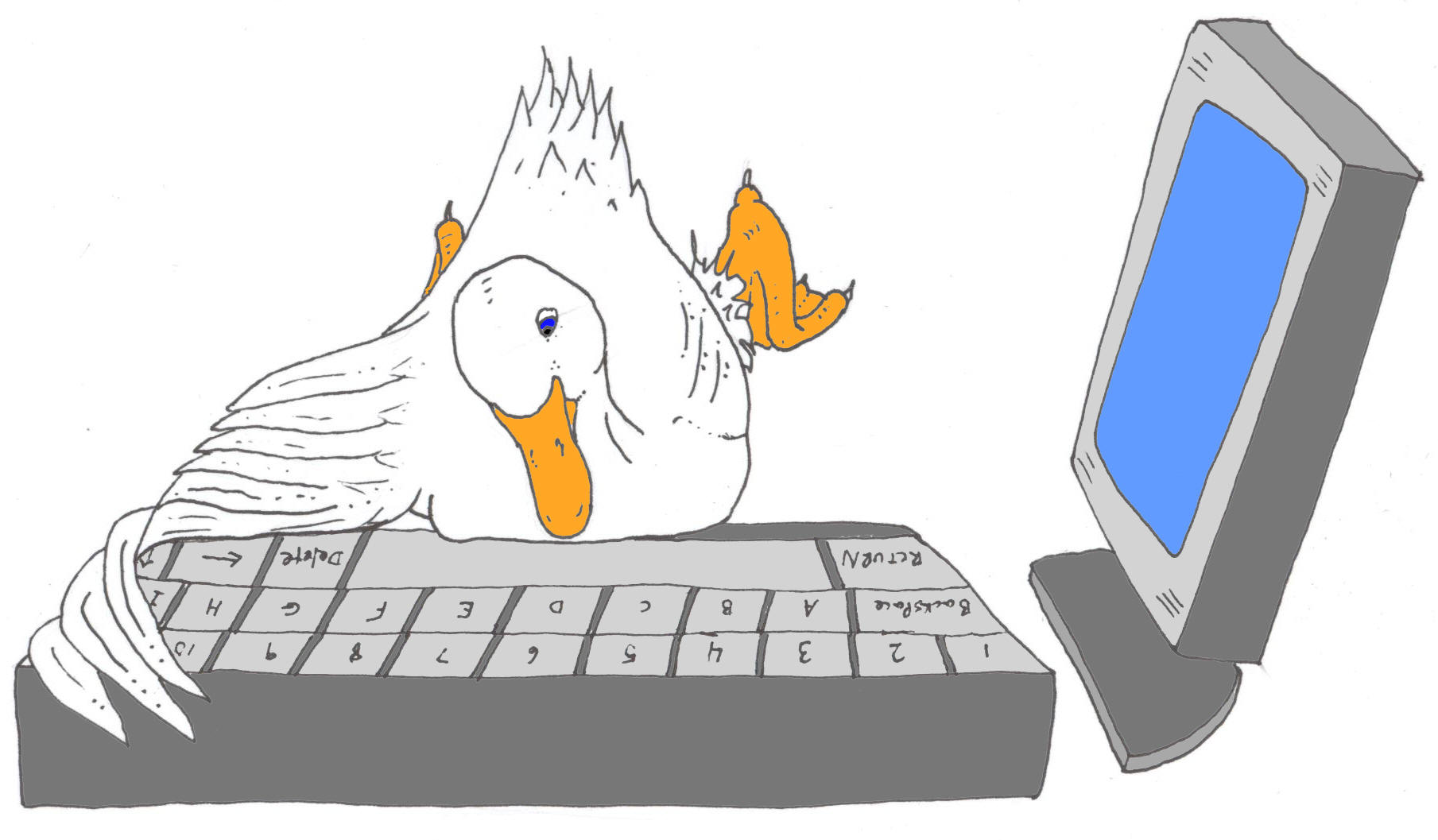 For lots of photos and updates as they happen! This is where you can see and hear all the latest news FIRST!
The Month in Photos!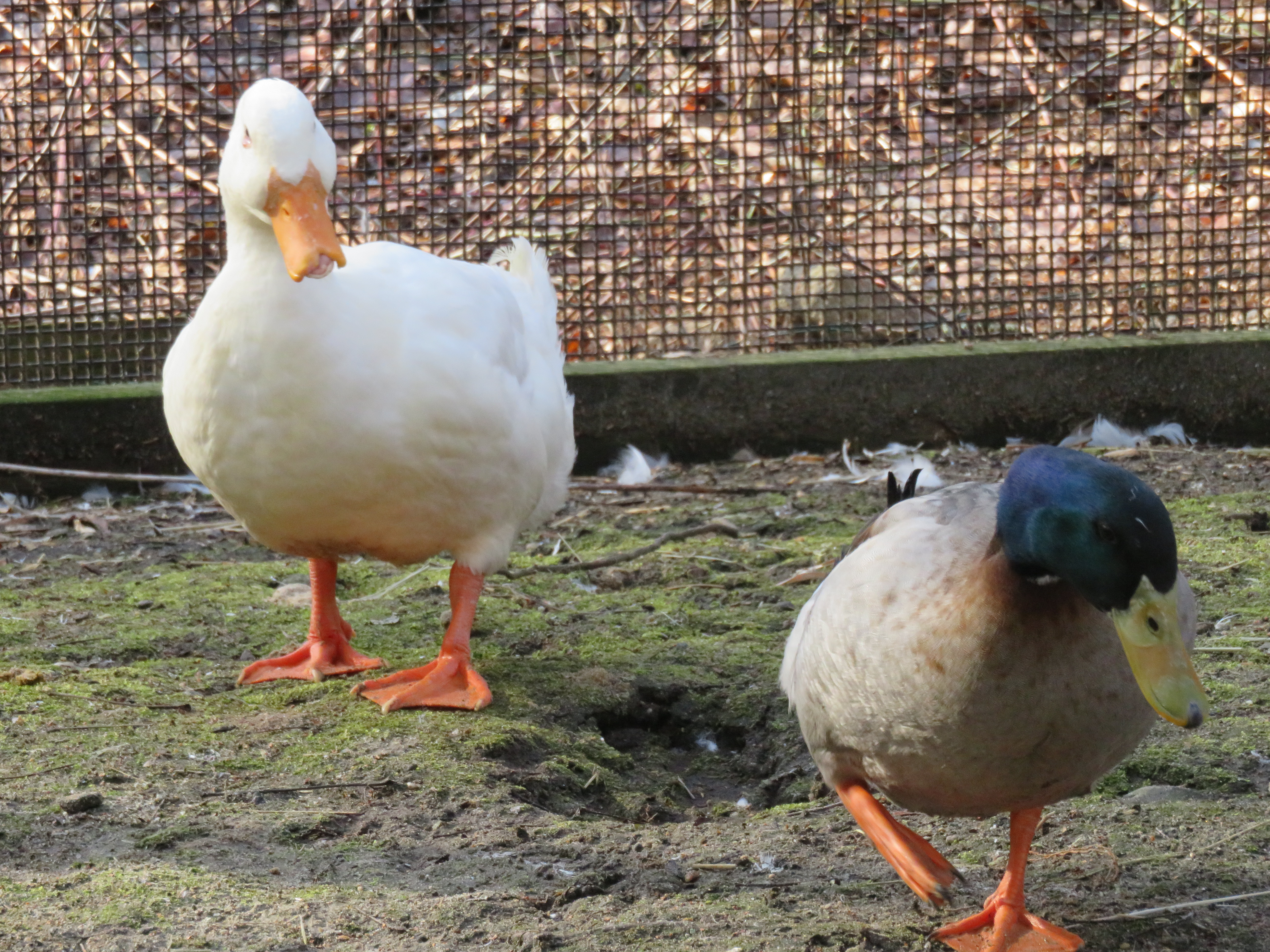 "Should I follow Bruno?" --Lincoln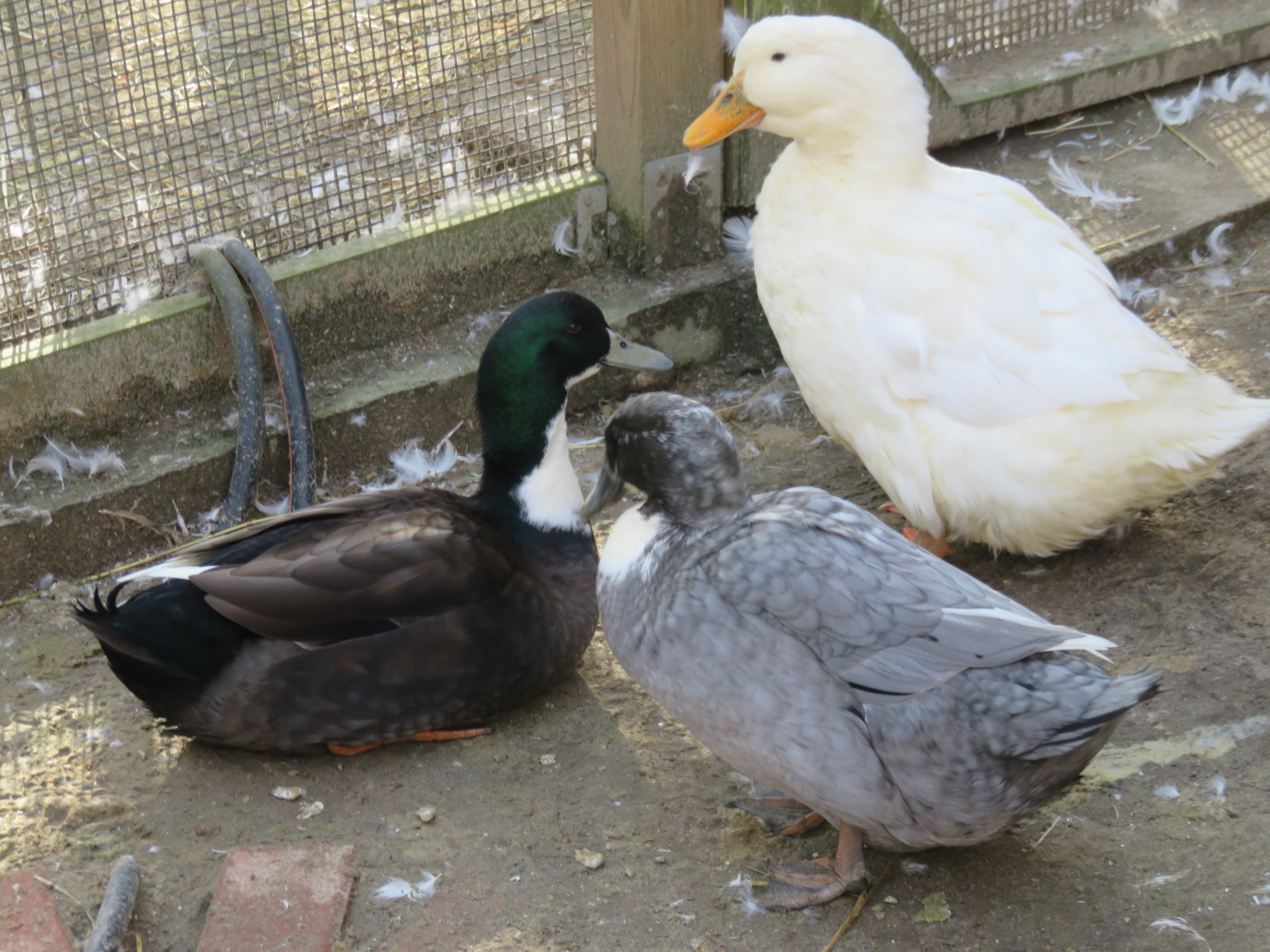 Shorty, Lolly & Sweetie-Sunny!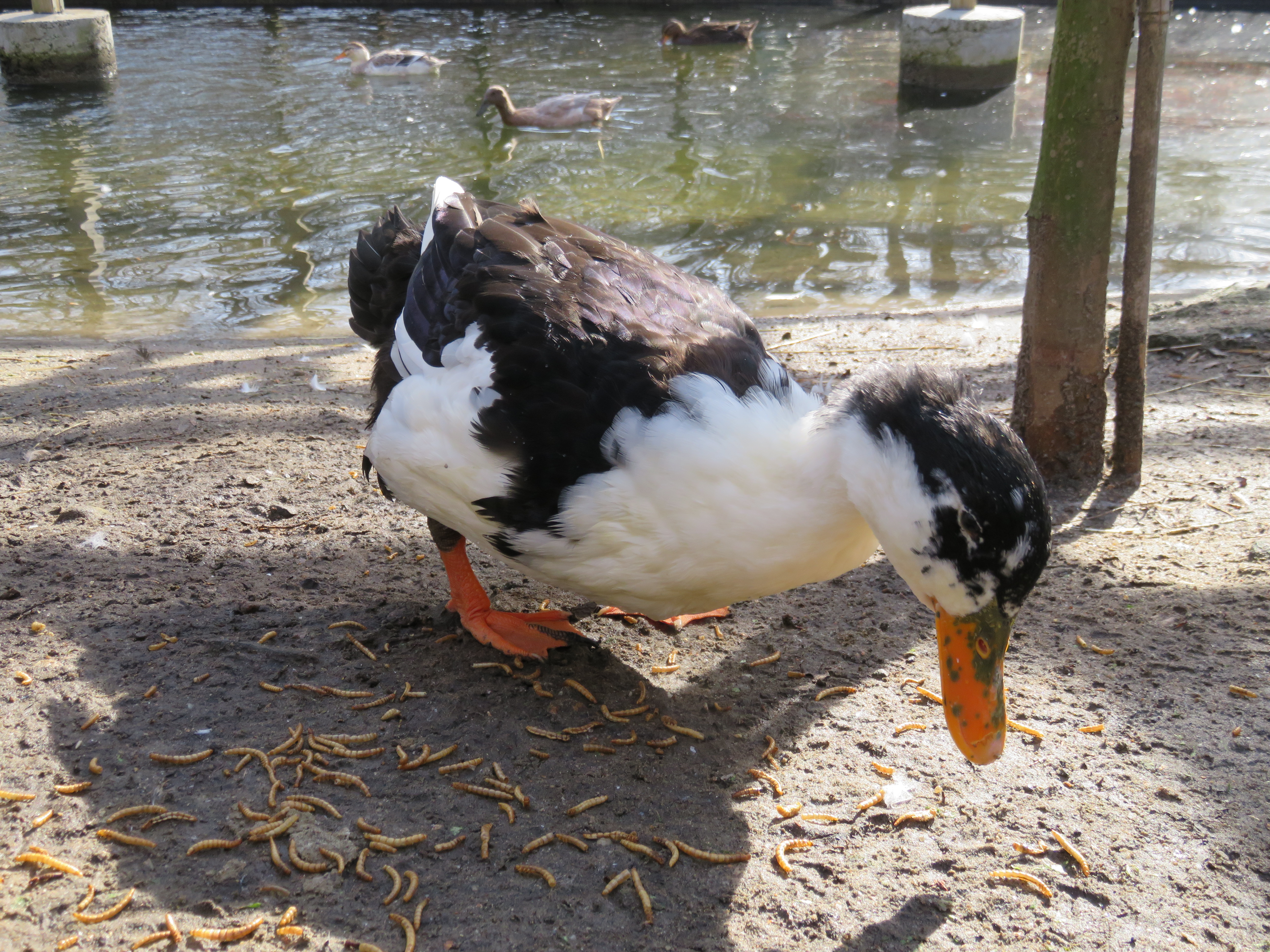 What's a mealy worm?
Gift Keepsakes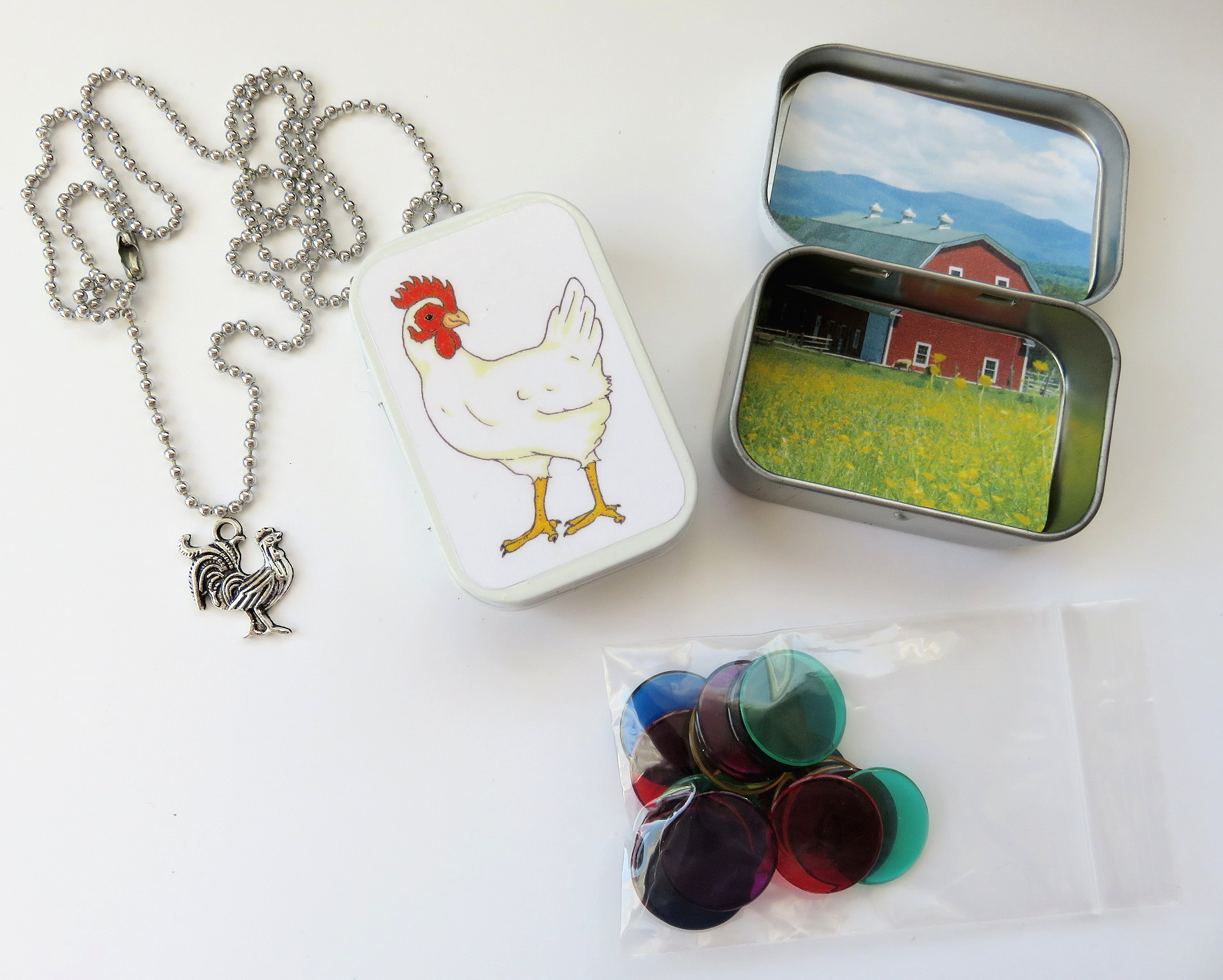 Visit our external website that features photos and descriptions of all of our Pet Keepsakes and Pet Memorial Care Packages.
These gifts are all customizable and are available in various donation levels to suit different budgets.
Please keep in mind, you still need to visit the Pet Memorial page of our own Majestic website in order to donate for yours.
Majestic Gift Shop
Visit our Majestic Gift Shop for some fun Majestic items! Proceeds from the shop benefit our sanctuary!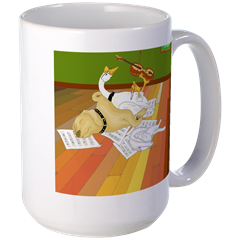 Majestic Sponsorships!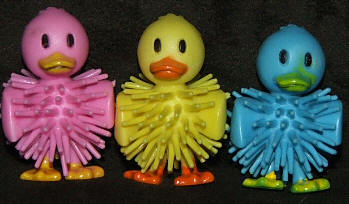 Give the gift that keeps on giving! Please consider sponsoring our rescued ducks and geese. Visit our Sponsorship Page to learn how!
*Sorry... Continental USA only.
Contact Us
Majestic Waterfowl Sanctuary
17 Barker Road
Lebanon, CT 06249
director@majesticwaterfowl.org
Our Newsletter
The Majestic Monthly is published 12 times per year. Previous issues are available in our Archives.
Rescued Ducks Need Homes!
Want to help us find homes for our rescued ducks? It's easy! Just copy and paste the below photo and description into an email or Facebook post and share it with your friends.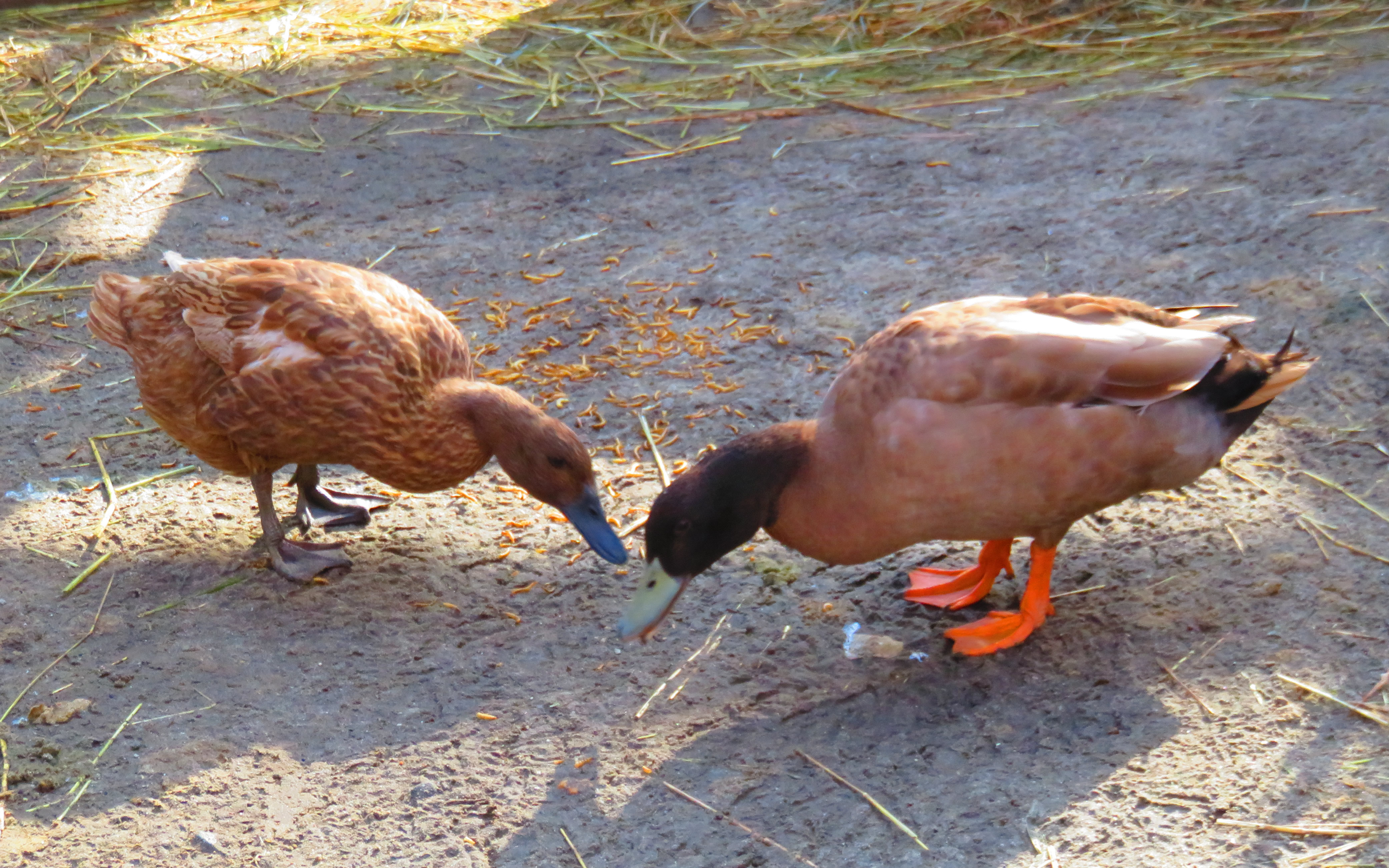 Hiro (male) and Shiloh (female) are a little pair of ducks who were dumped on a river. They were rescued and brought to Majestic in June 2016, so they are probably only a year and a half old. These cute Khaki Campbell ducks are pretty good at getting into trouble, which in duck terms means, they like to make mud pies around their water bucket, dig little holes in the ground with their bills and track muddy footprints into their duck house. What fun! They're both a little shy and prefer not to be held, but they will come running over within a few feet of us when we have treats (especially lettuce and nightcrawlers). Like most male ducks, Hiro does not get along with other drakes, and because he's so small and can't really fend for himself, girls only please!
Predator proof pen required (including top protection from hawks)—no free range homes please! Interested adopters can visit Majestic's website to complete our online adoption application.
---
Preparing For Majestic Newcomers
It looks like we have pair of new rescues coming to Majestic within the next two weeks. A male/female pair of Pekins have been rescued from a canal where they were abandoned. Sadly, the female duck has a very swollen foot, which appears to be caused by a staph infection (but we're still waiting for lab results to confirm).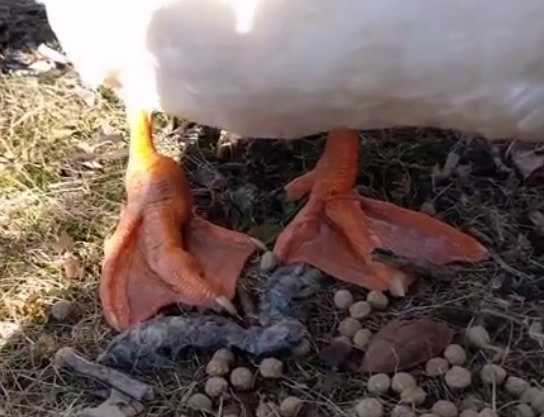 Once these rescued ducks arrive, the boy will be temporarily joining our bachelors (Bruno and Lincoln), while the female will need a vet exam, x-rays, a comprehensive blood panel and most probably surgery (and all associated medications). In these cases, we usually have our vet place a port into the infected area, whereupon we flush the port 1-2 times a day for a few more days before removing the port. Afterwards, this new girl will need to remain in our infirmary for 4-6 weeks before joining our other ladies for some added recovery time.
Information about these two newcomers will be posted on our Facebook page as soon as they arrive. At that time, we will post vet care and surgical estimates to raise funds for their care.
Special thanks to the family who rescued these two and who is currently caring for them in their own living room until we can complete the arrangements to have them brought here to our sanctuary.
---
Future Plans for Majestic
What Majestic plans are on the horizon? First, we need to take down the fencing and then rebuild our quarantine pen. We have most of the building supplies already on hand, leftover from rebuilding Abby's Goose Run. We will need to do some cement work to install a drain system to improve our ability to scrub down this pen.
We hope to accomplish this project sometime in 2018. Once we have a plan worked out, we will be asking for volunteers to help us take down the fencing and then to rebuild the pen. It will be imperative that we get our quarantine pen rebuilt as quickly as possible, so that we can welcome in new rescues without too much of a gap.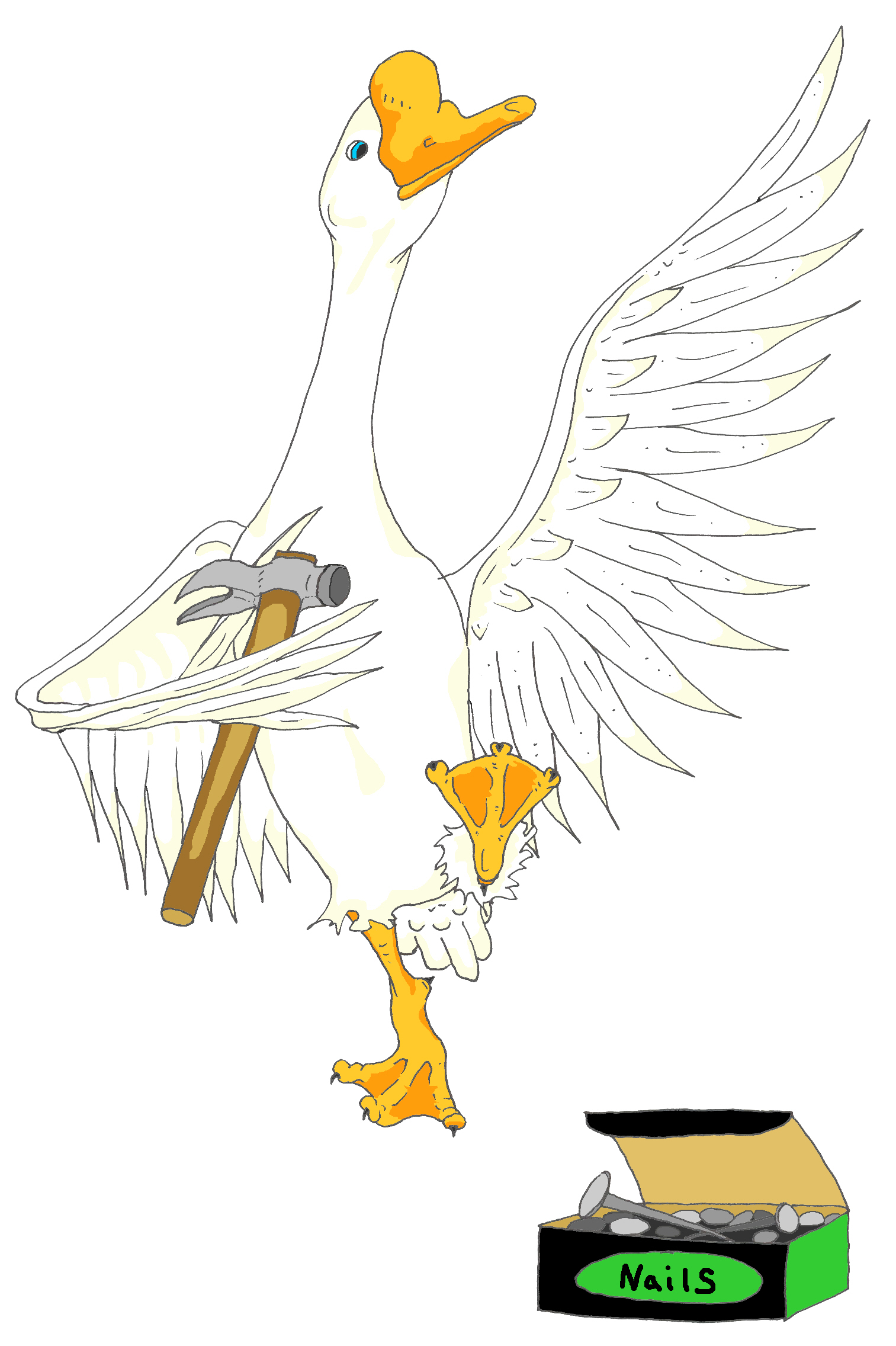 We are also looking at building a Majestic Bath House. What's that? Well... As it stands, whenever we have a special needs duck (or goose), Kim has to carry them through our pens, gates and doors, on through the barn, up the hill to the house, up our front stairs, through two doors, upstairs again to the second floor and into the bathtub for swims and blowdrying sessions. It's a lot of work, especially when we have slippery yard conditions outside. For this reason, we've decided to put in a foundation and construct a small building near our barn that will have electricity and heated running water, along with a bathtub and a folding wall-mounted table. This will make caring for our special needs animals a LOT easier. We also plan to build a small predator-proof pen off of this small building, so that special needs waterfowl can enjoy some time in a kiddy pool on warm afternoons. We will be running a matched donation fundraiser in May-June for this project, so stay tuned!
---
Poppa Mallard Day
This special holiday will be celebrated in memory of Majestic's beloved "Uncle Lew" in honor of everything he gave to our sanctuary and to animals in need everywhere. A kinder man there never was.
Lew Maruzu's birthday was June 18th (the official Poppa Mallard Day), but since it falls on a Monday this year, we will be honoring him on the Saturday prior. This means we will be celebrating Poppa Mallard Day here at Majestic on Saturday June 16th at 12:00 Noon!
Please RSVP Contact Us so we have plenty of cake, pizza and CROWNS on hand! --Yes... You have to wear a crown!
Watermelon and lettuce will be served to all of our rescued ducks and geese.