Happy New Year!

Rise to Majesty Game Fundraiser

Great Question!

Temporary Website Hiccup

Pet Duck & Goose Guidebooks

Majestic Farewell...

We Need Homes!

Majestic Newcomers!

Majestic Adoptions!

Majestic T-Shirts

Gift Keepsakes for Animal Lovers

Majestic Gift Shop

Majestic Sponsorships

To Make a Donation, please click here: Donation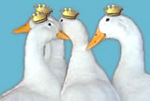 Please Help Today!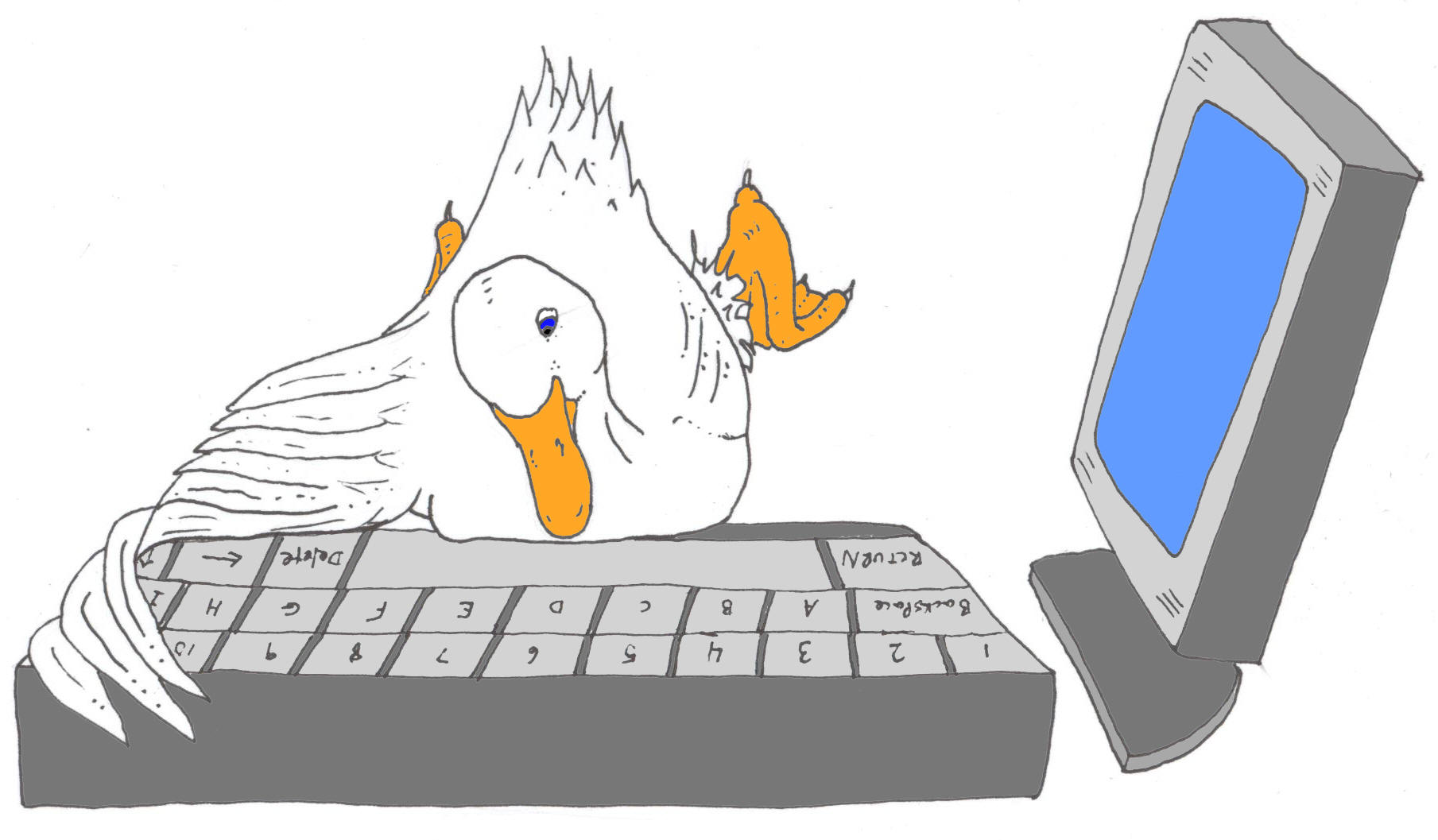 For lots of photos and updates as they happen! This is where you can see and hear all the latest news FIRST!
And visit us on Instagram too: @majestic_waterfowl_sanctuary
Majestic Farewell...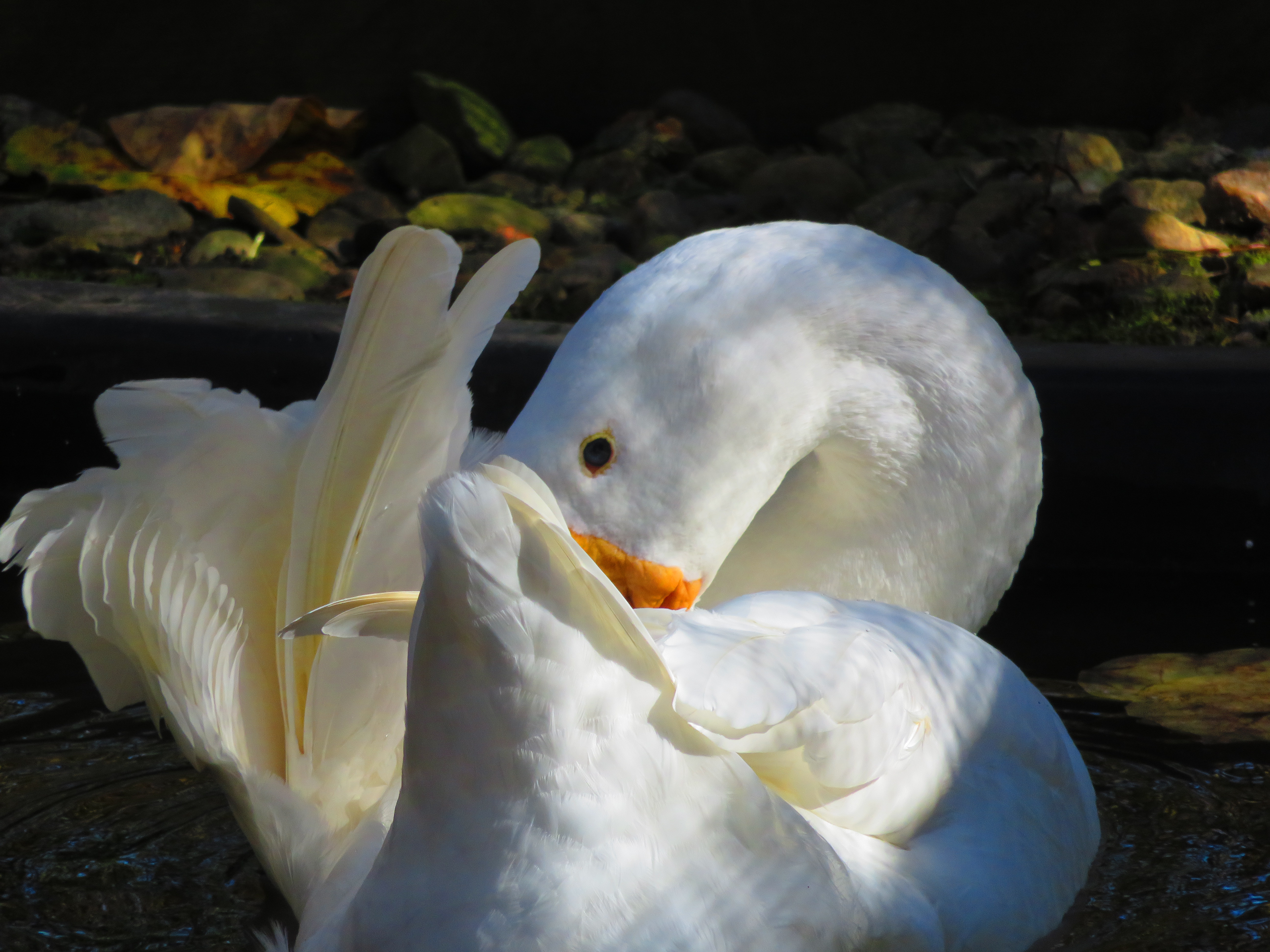 Sheldon... An unexpected diagnosis of cancer... We were not ready... We are never ready... A home lined up, a new Lucy girl for you... So heartbreaking... Our sincerest condolences to Jon & Allison, your former caretakers, rescuers and... adoring family.
Memorial sign for Sheldon's barn: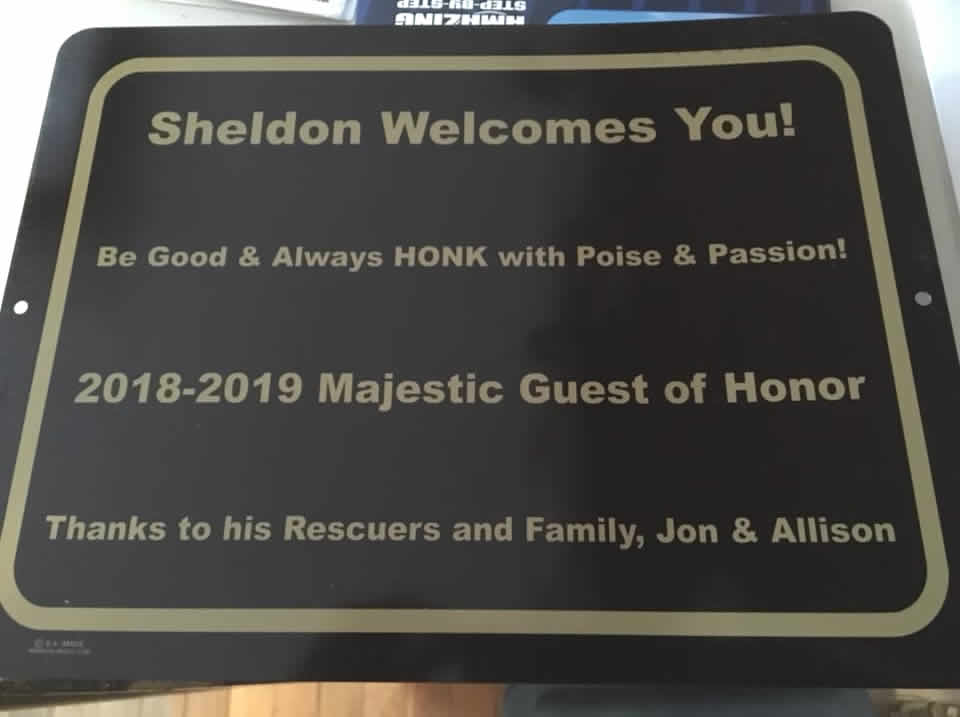 We Really Need Homes!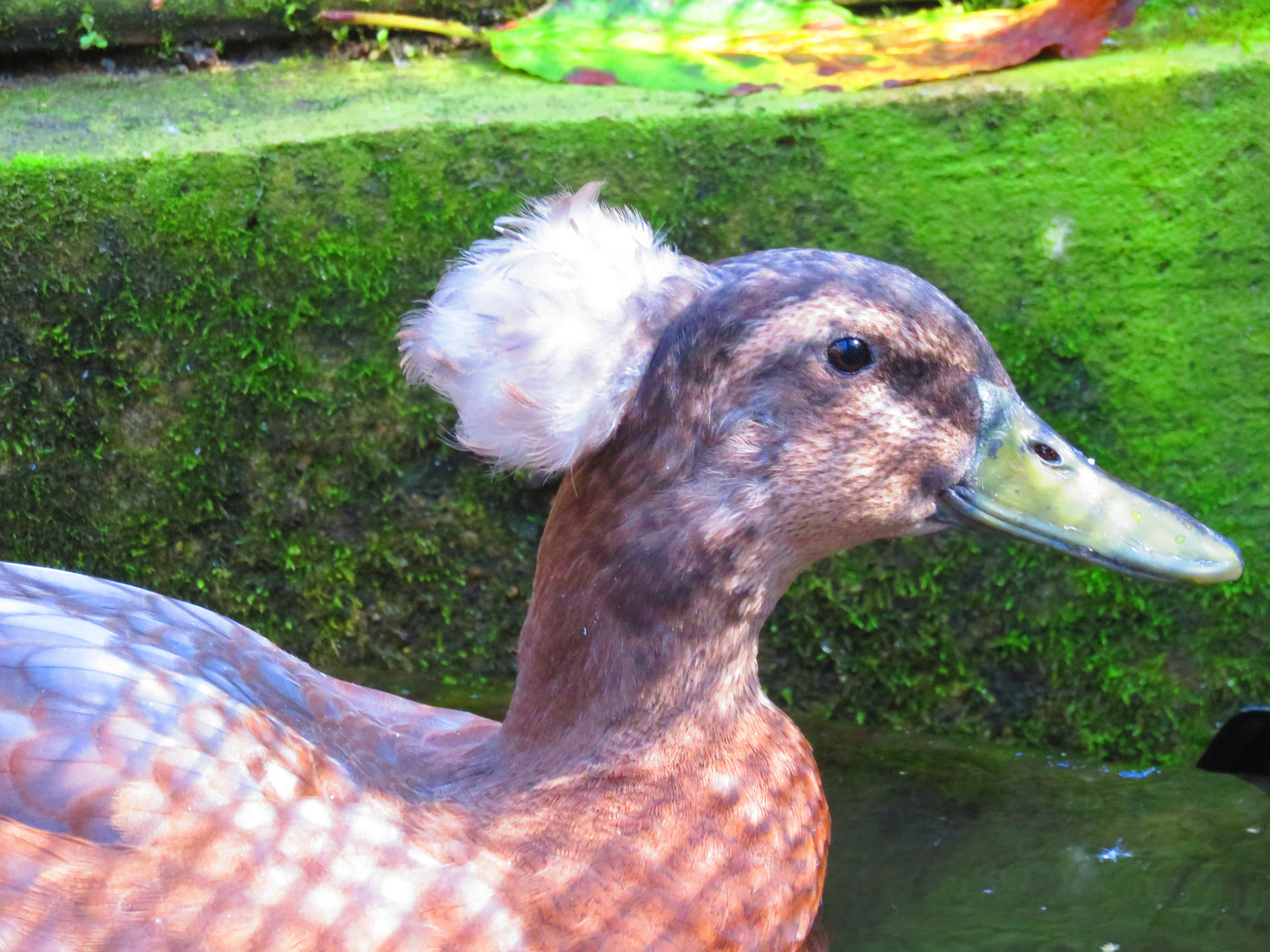 Boomer: Male Crested mix
Considerations: Capable of limited flight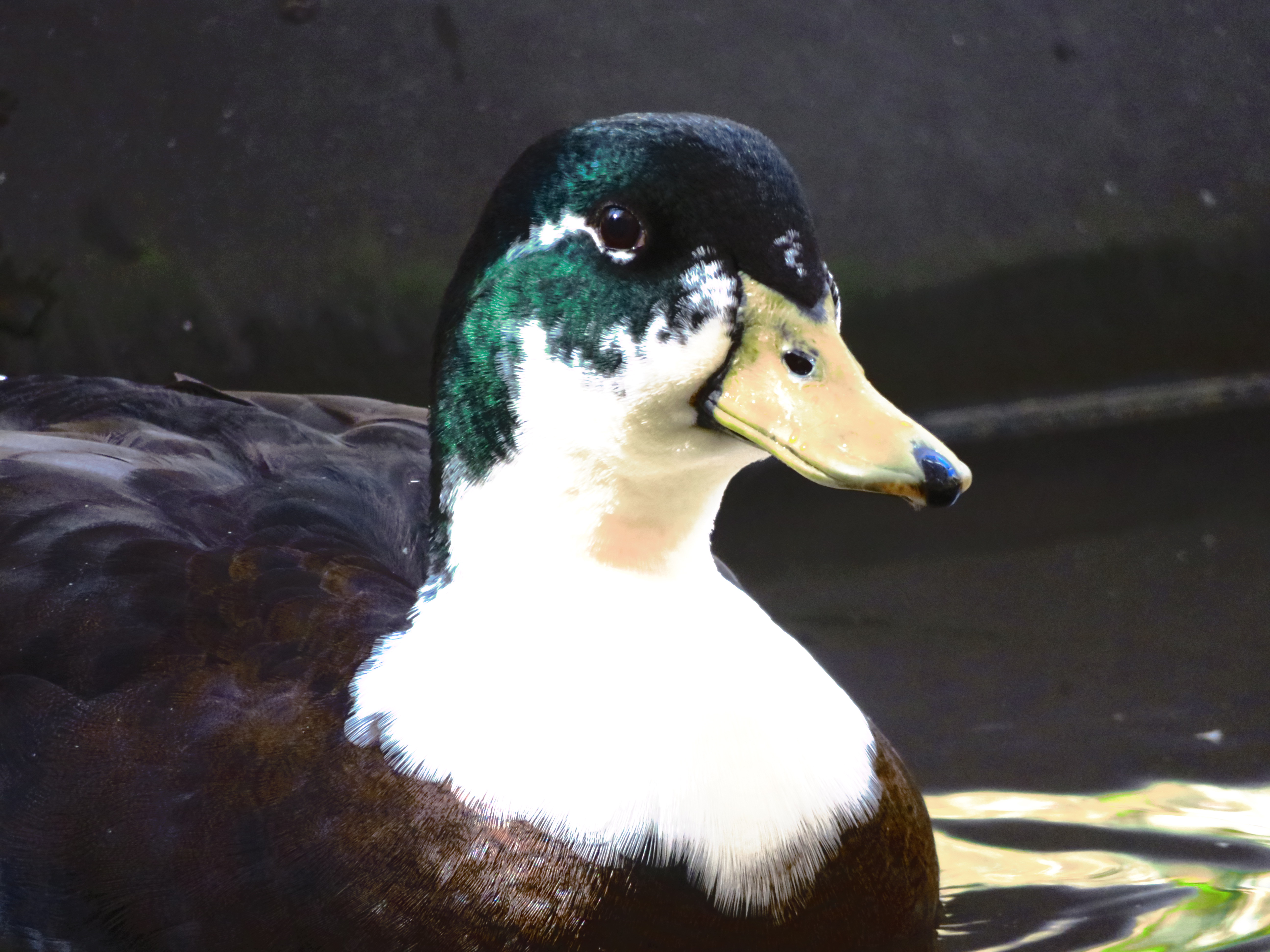 Uni: Male East Indie mix
Considerations: This little guy can fly!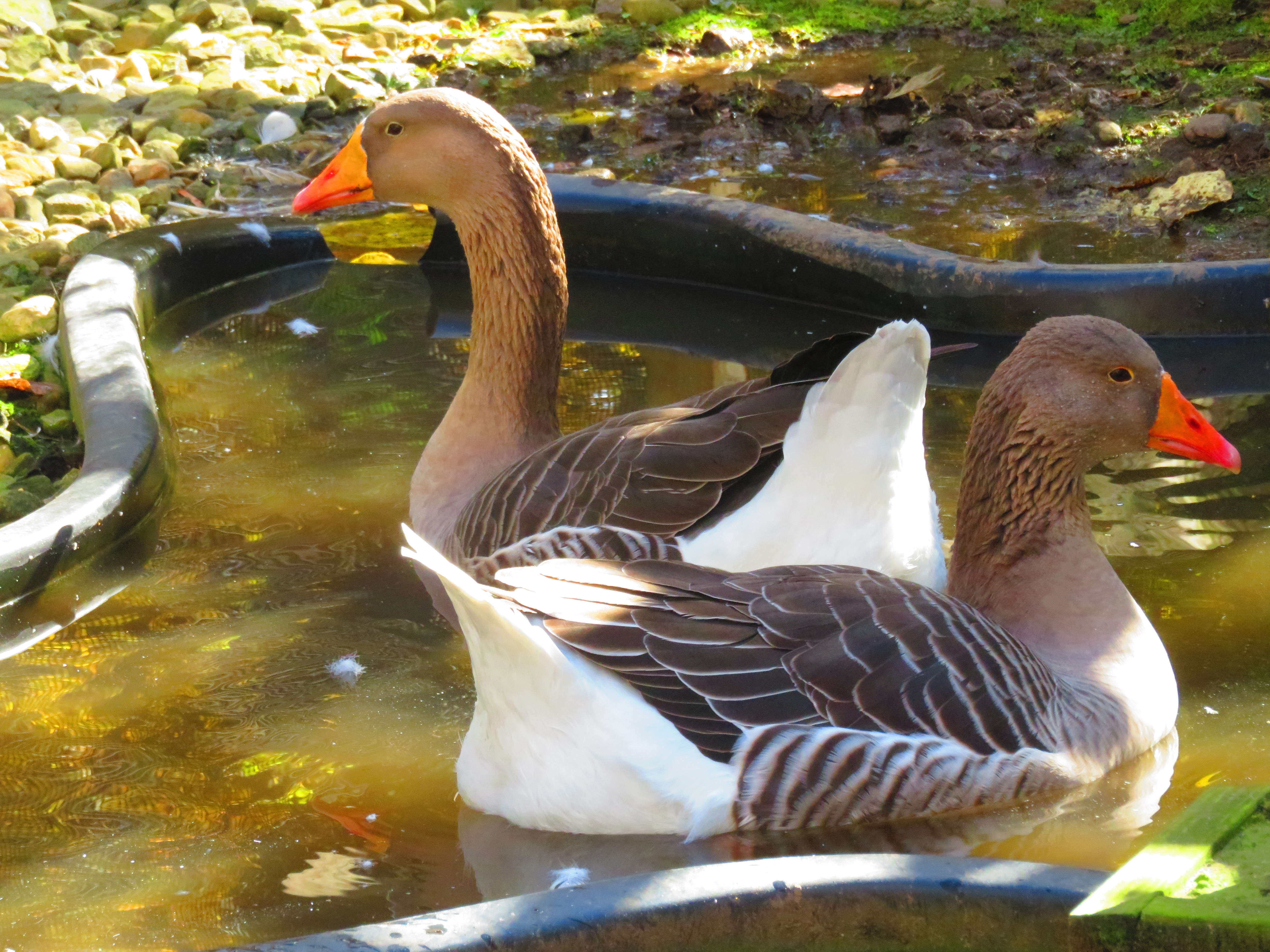 Tock & Tyme: M/F Toulouse pair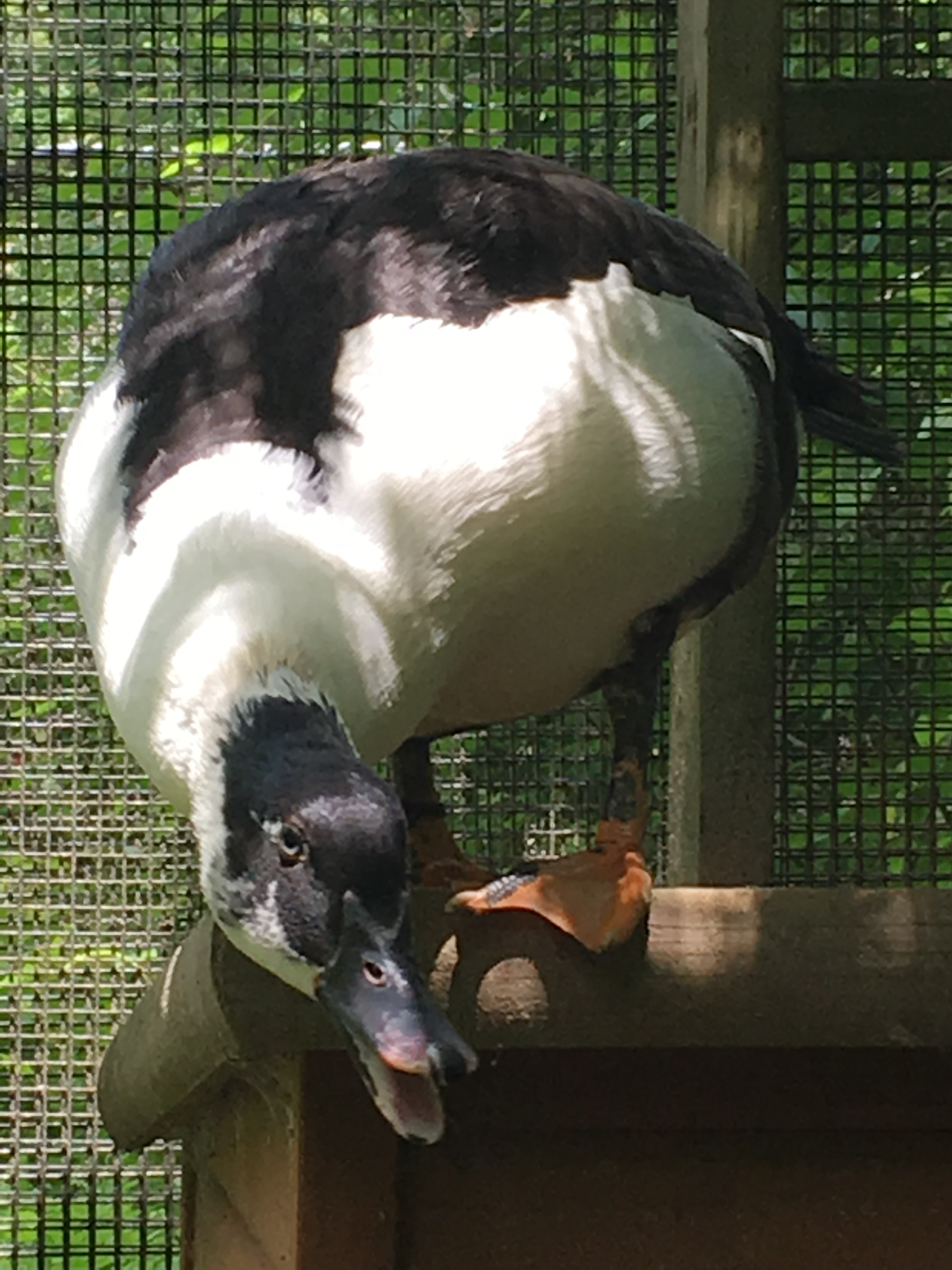 Mercury: Male Muscovy/Pekin mix
Considerations: Capable of limited flight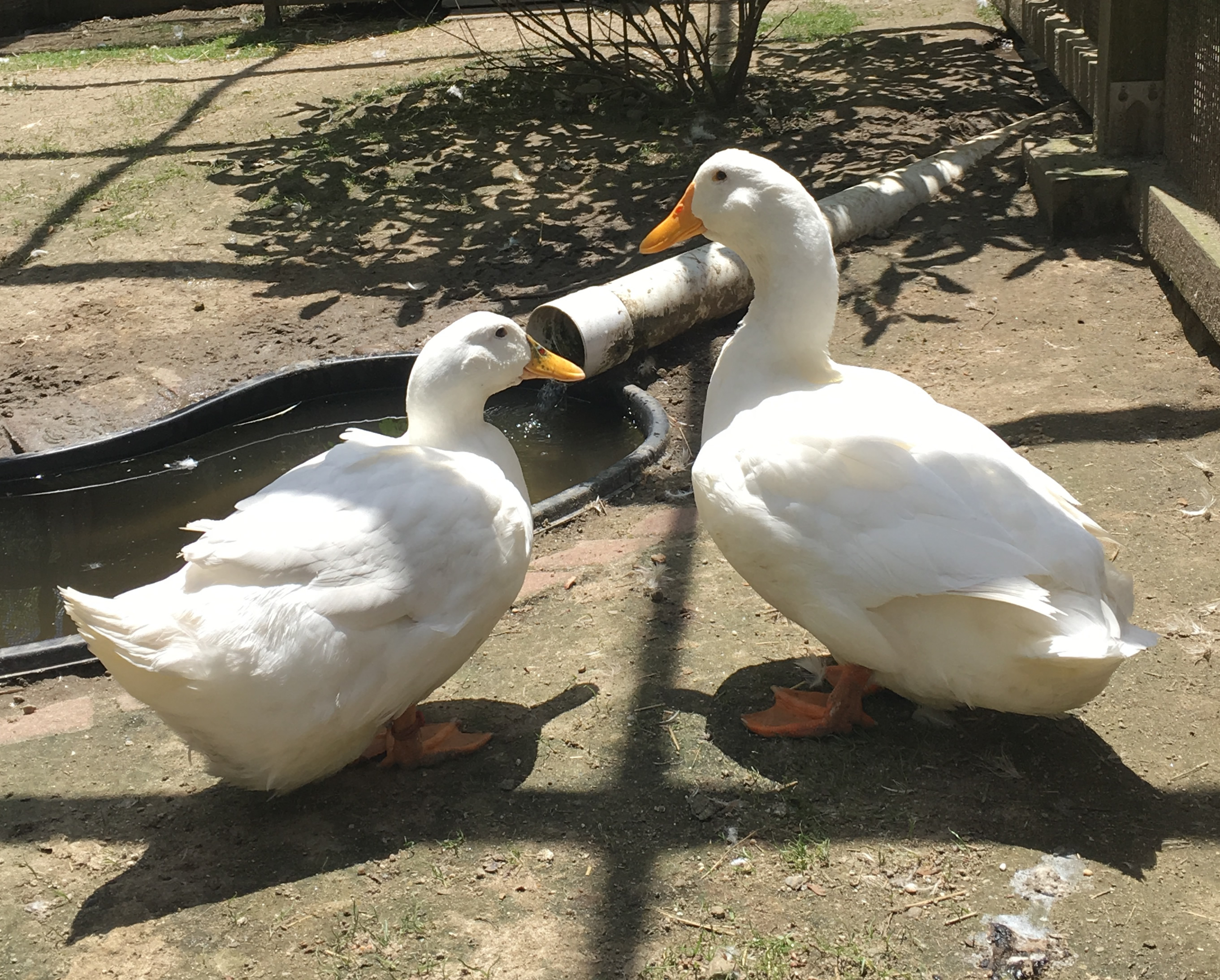 Airline Ellie & Eeben: M/F Pekin pair
Considerations: Quacky & Love people!
Majestic Newcomers!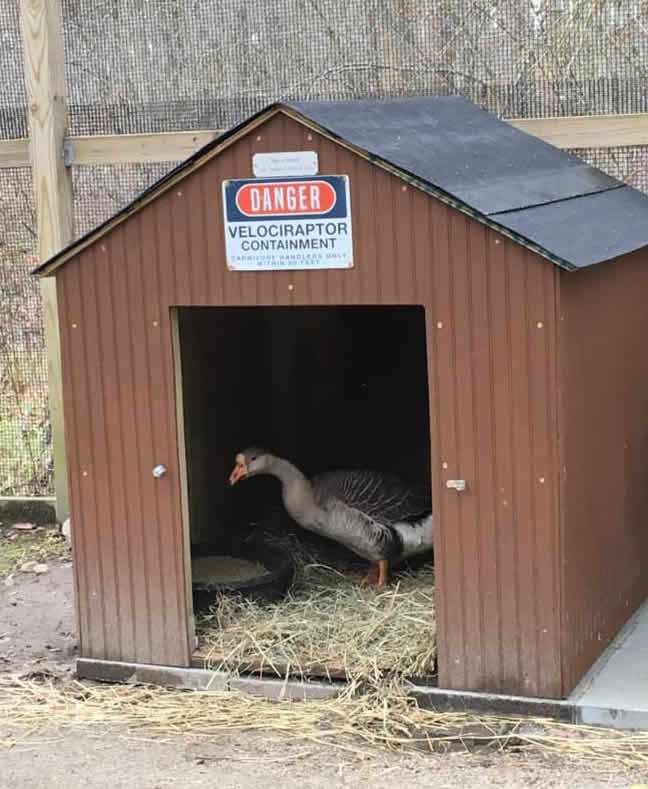 Lucy!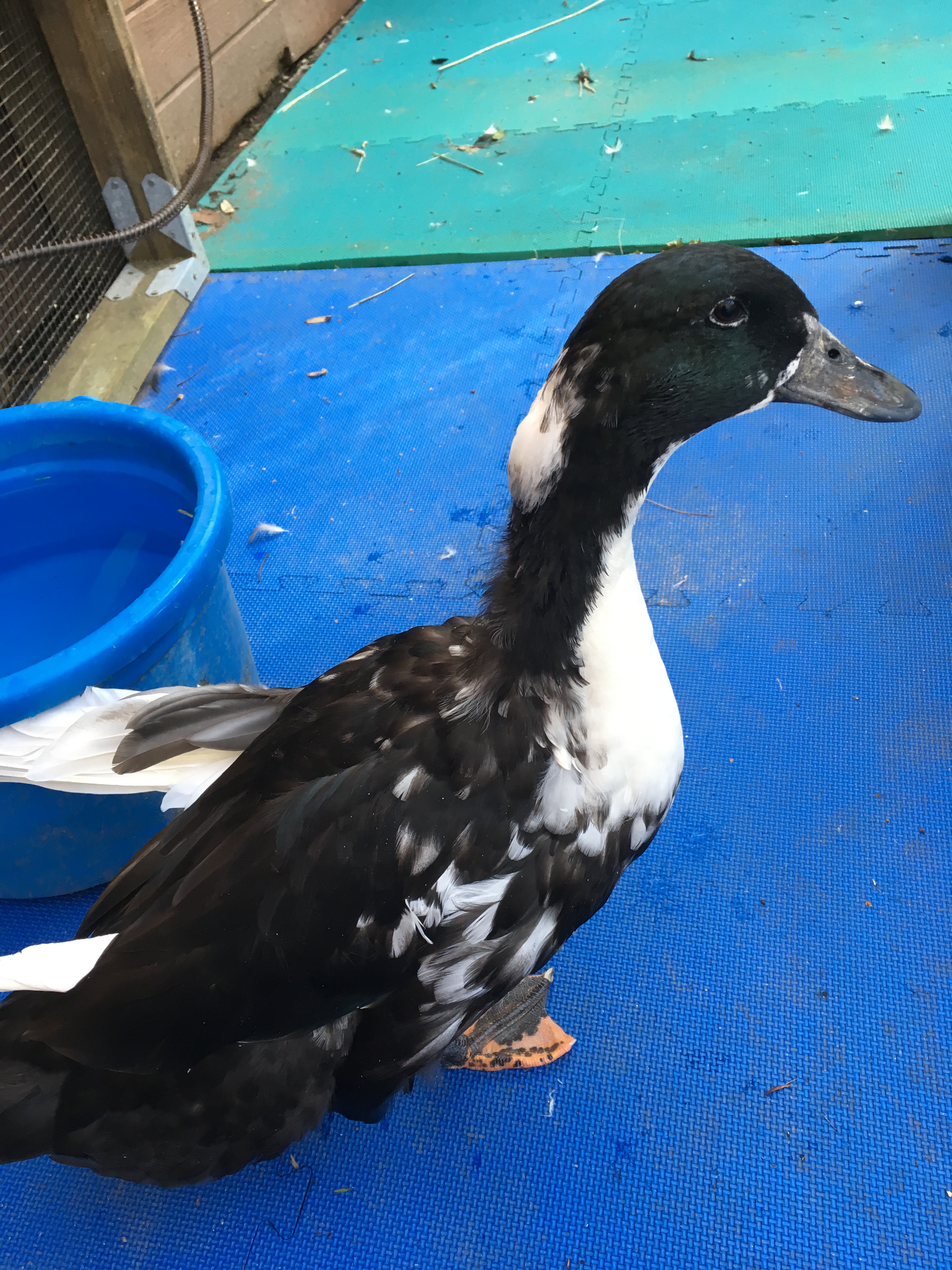 Doodles!
Majestic Adoptions!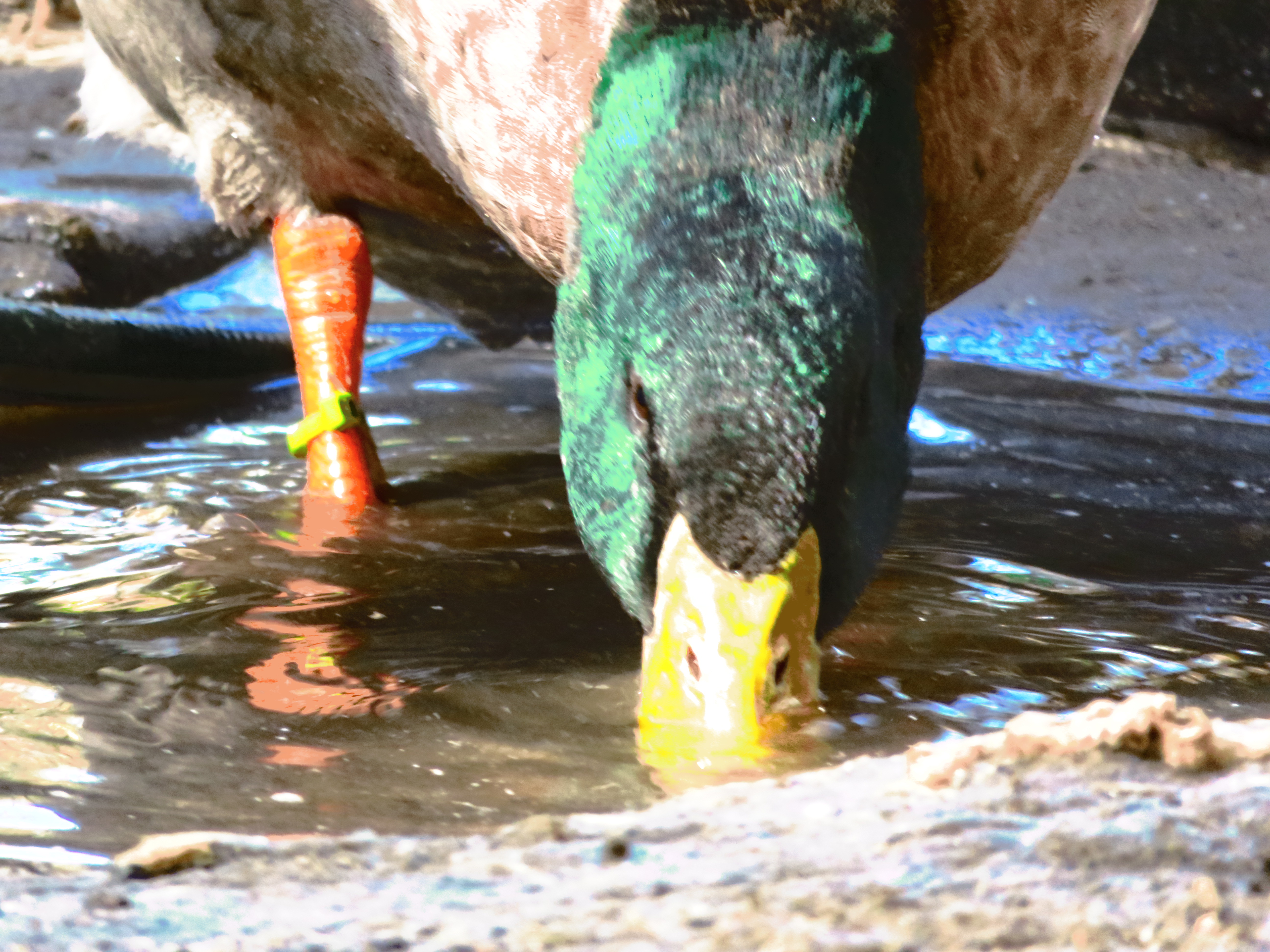 Bruno!
Doodles!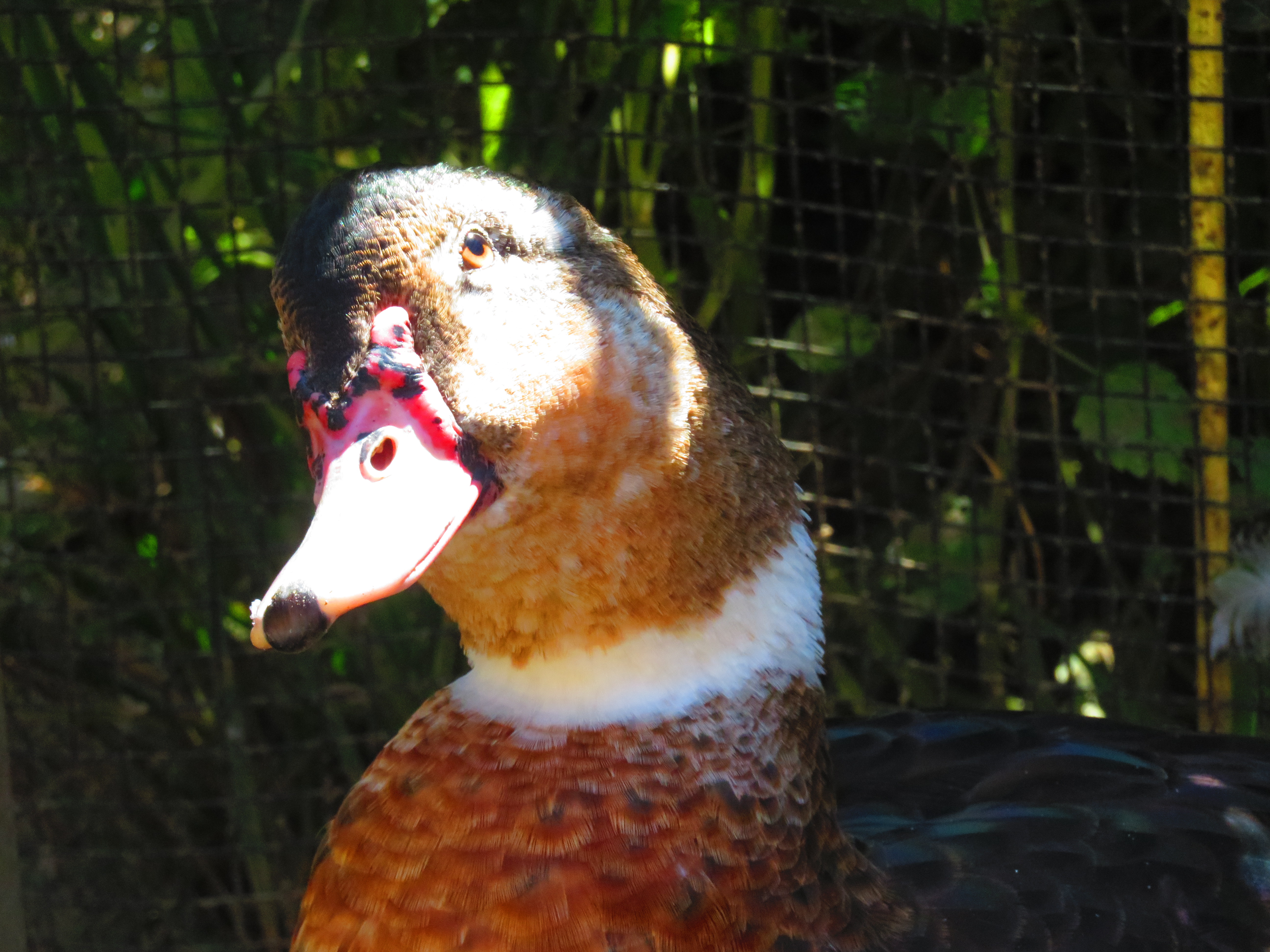 Moose!
Majestic T-Shirts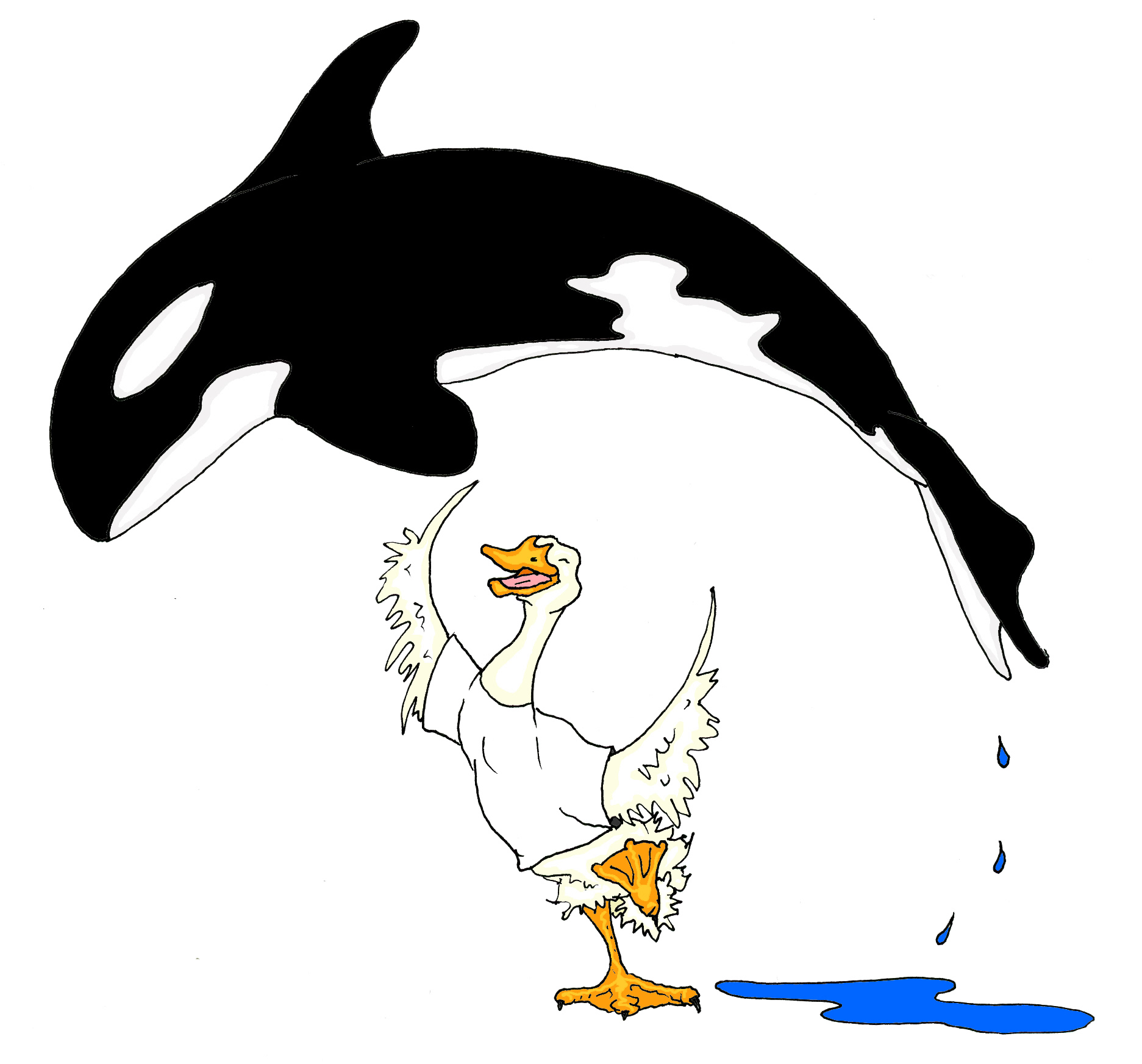 Our new Waterfowl Memorial T-shirts and our classic Muckin' Fun for Everyone t-shirts are now being sold, printed and shipped by Chook Shirts. This change means a much bigger chunk of the proceeds are now received by our sanctuary. Thank you so much for all of your help and services, Jenn!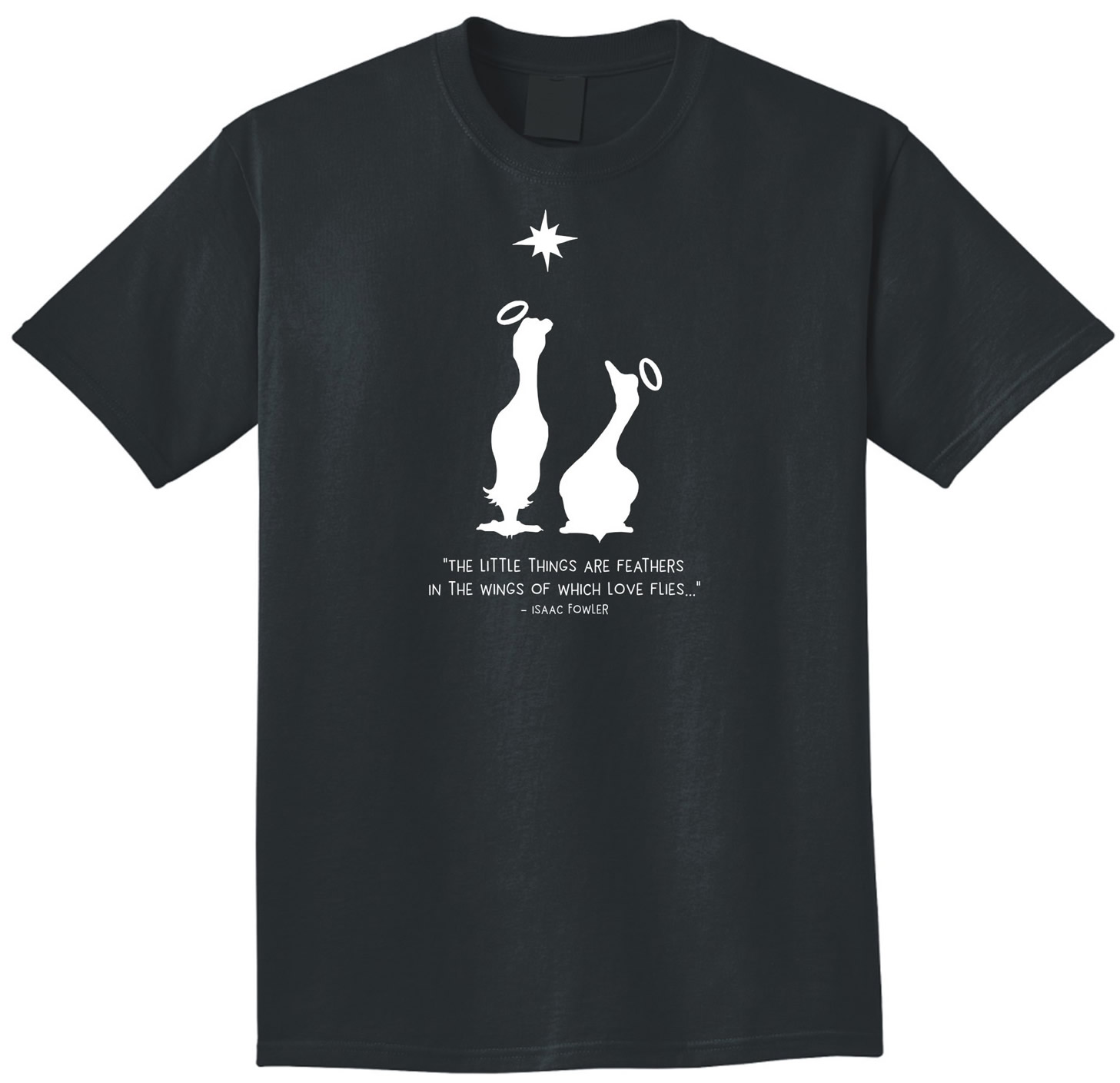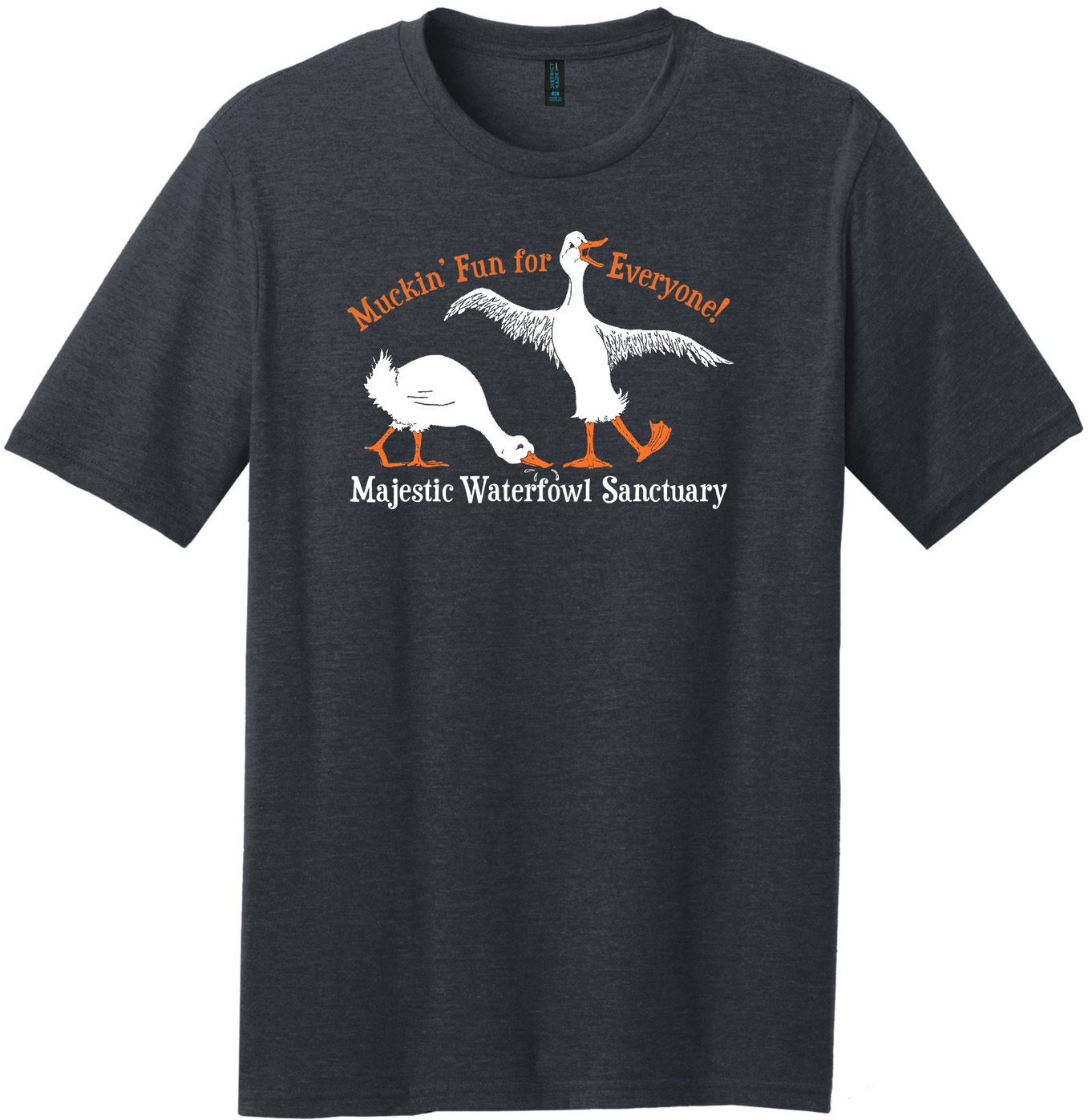 Gift Keepsakes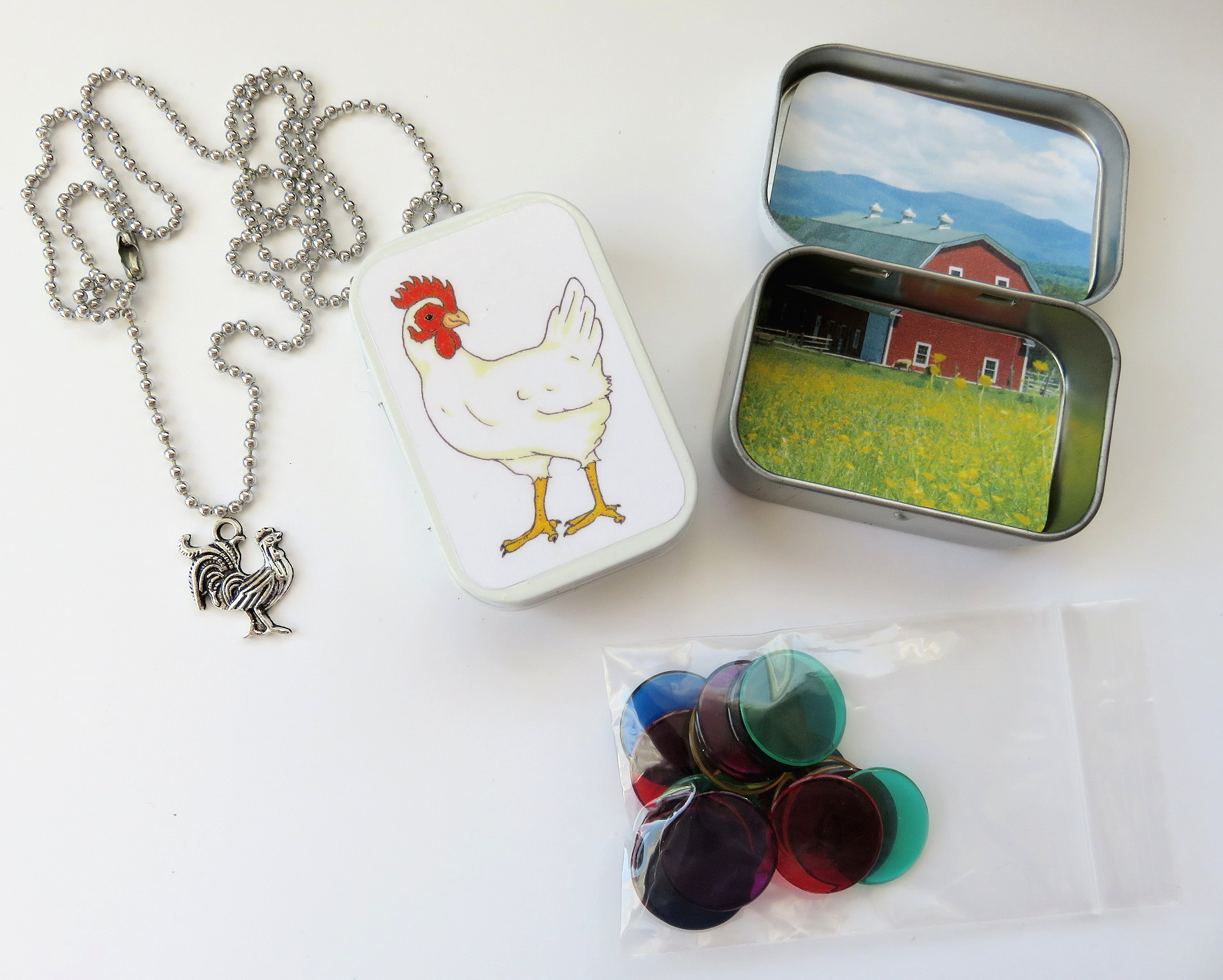 Visit our external website that features photos and descriptions of all of our Pet Keepsakes and Pet Memorial Care Packages.
These gifts are all customizable and are available in various donation levels to suit different budgets.
Please keep in mind, you still need to visit the Pet Memorial page of our own Majestic website in order to donate for yours.
Majestic Gift Shop
Visit our Majestic Gift Shop for some fun Majestic items! Proceeds from the shop benefit our sanctuary!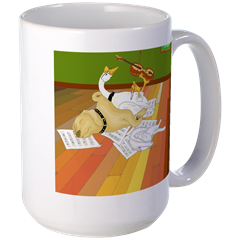 Majestic Sponsorships!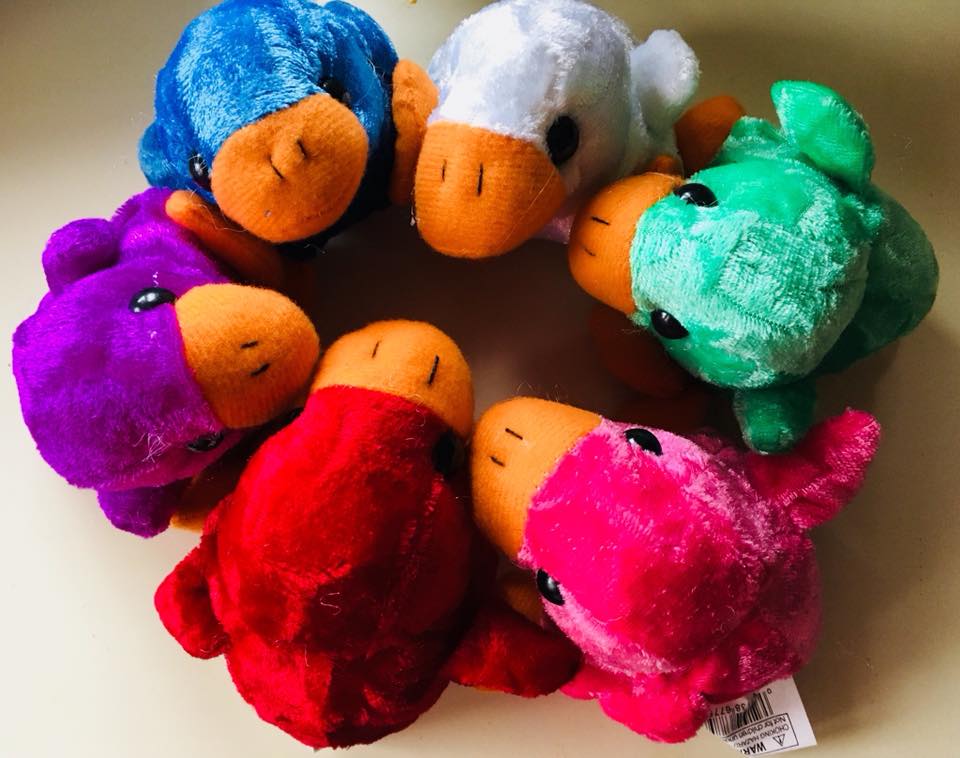 Give the gift that keeps on giving! Please consider sponsoring our rescued ducks and geese. Visit our Sponsorship Page to learn how!
*Sorry... Continental USA only.
Contact Us
Majestic Waterfowl Sanctuary
17 Barker Road
Lebanon, CT 06249
director@majesticwaterfowl.org
Our Newsletter
The Majestic Monthly is published 12 times per year. Previous issues are available in our Archives.
Happy New Year!
Wishing you and your feathered families a fantastic 2020!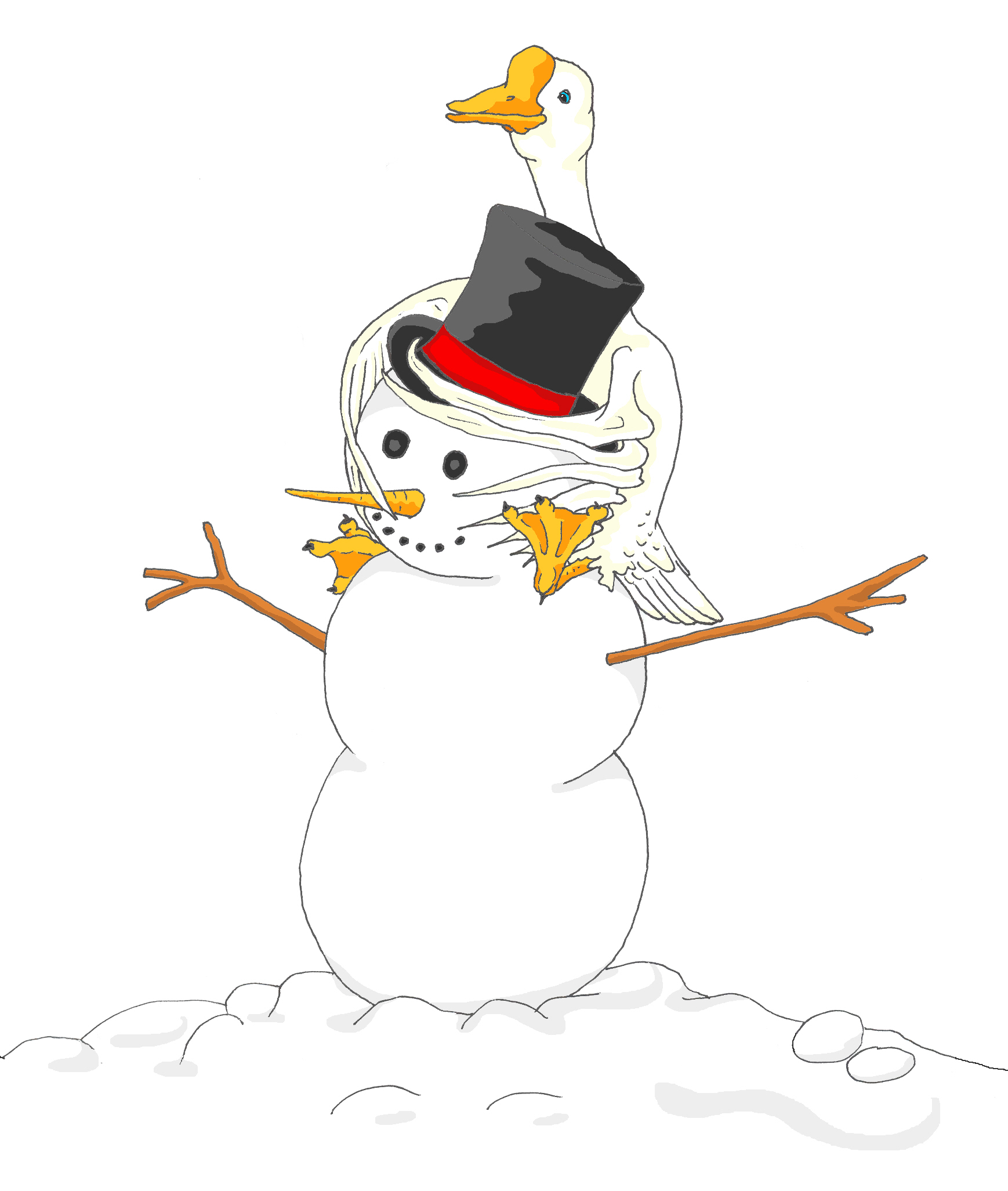 ---
"Rise To Majesty" Game Fundraiser
Race to get your rescued duck (or goose!) from abandonment park up to the vet office and then onto the Majestic castle in the sky! This fun, one-of-a-kind, handcrafted, 3D, wooden game, created by Kim, stores flat and assembles quickly and easily using pegs and magnets.
Donation: $300 + UPS packing and shipping--Continental USA only. Please email us (director@majesticwaterfowl.org) to confirm availablity before donating.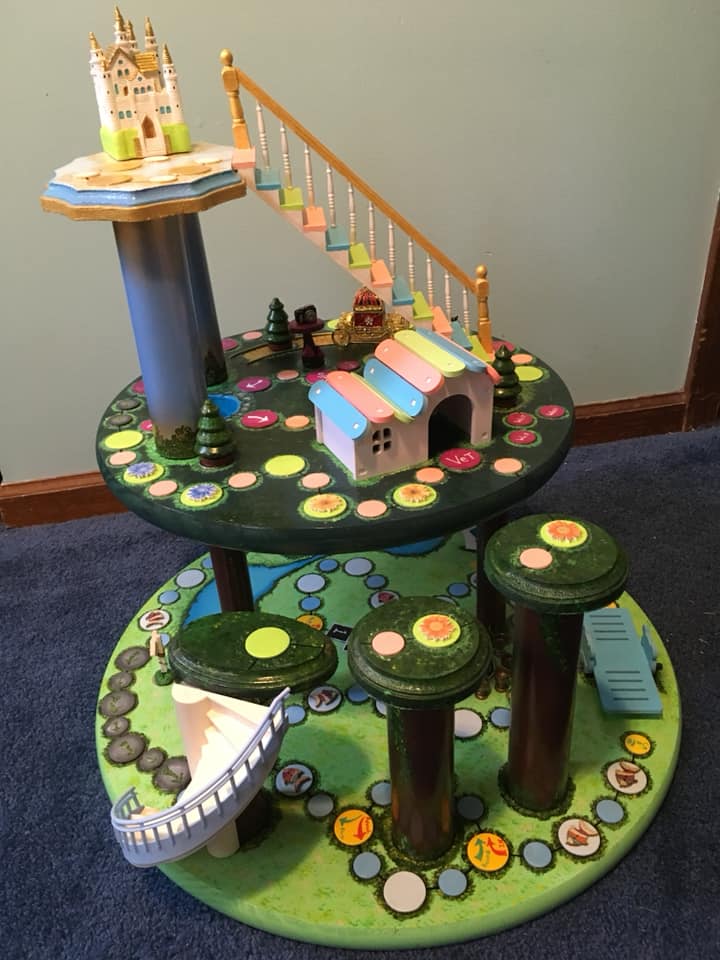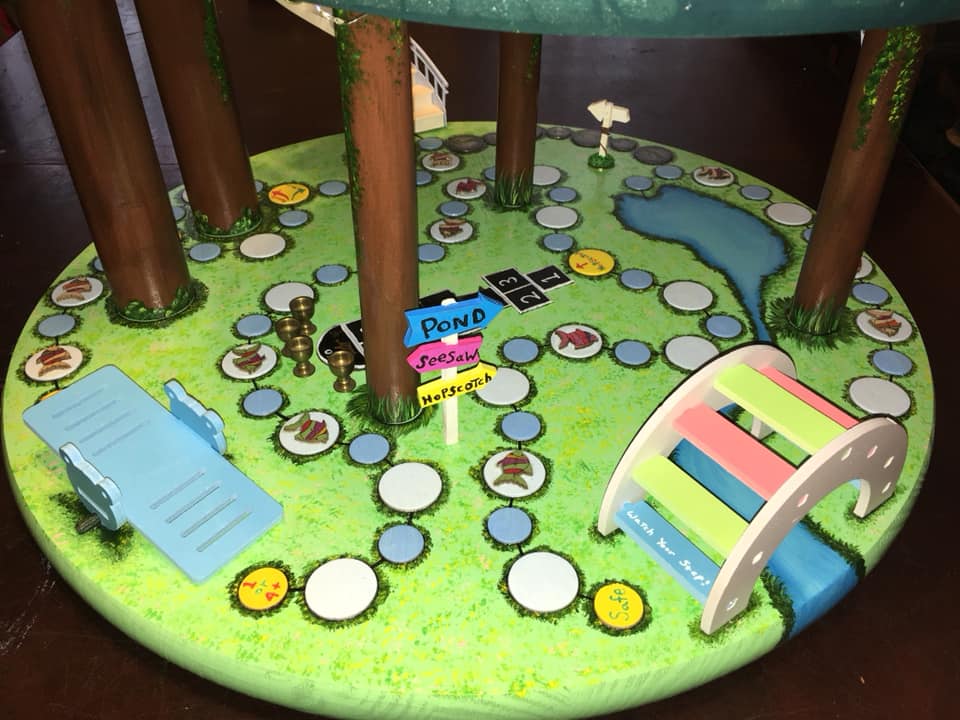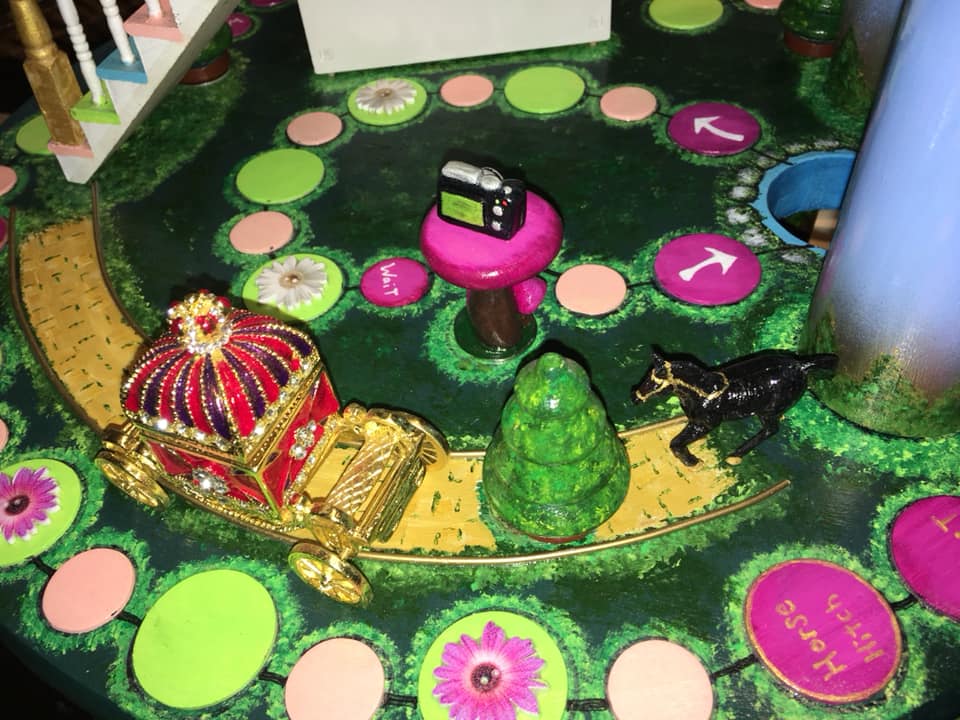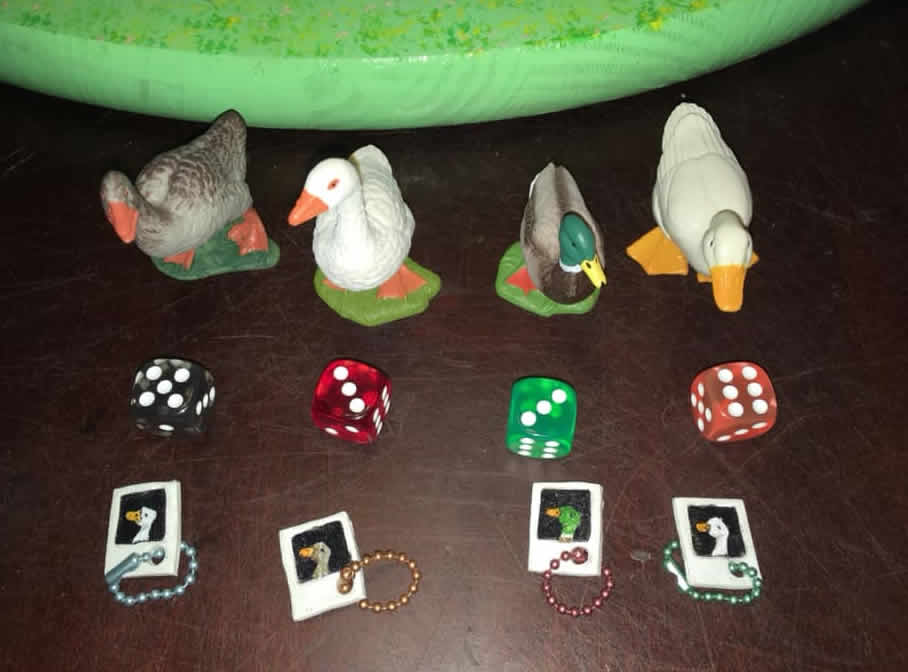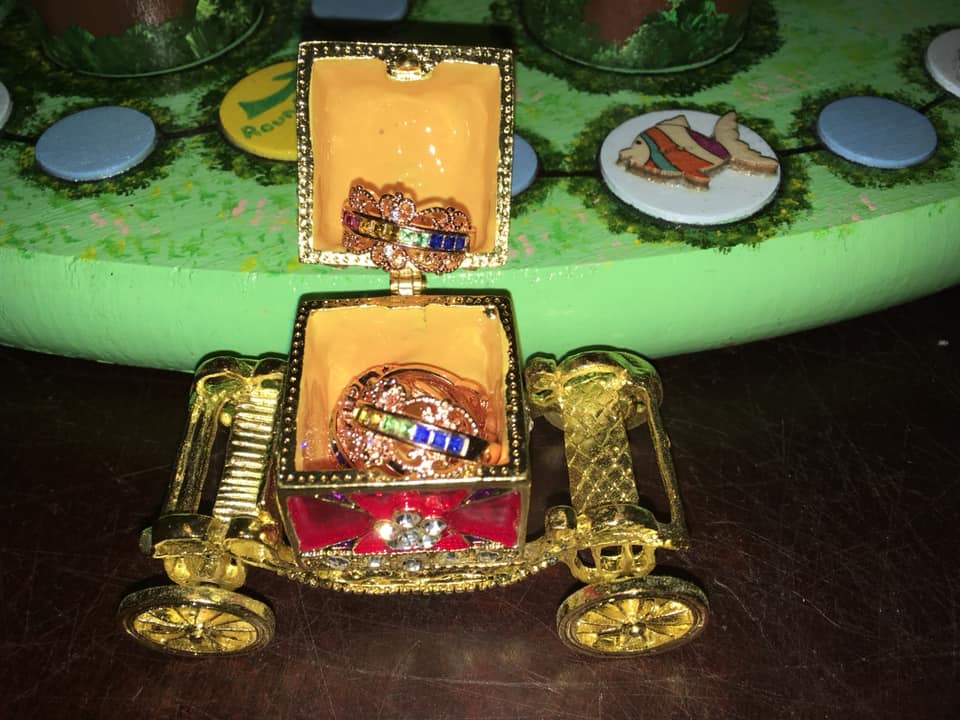 GAME BOARD INCLUDES:
1 circular playground board (bottom), 1 circular treetop board (middle), 1 sky board (top), 3 tree trunk pillars (bottom level), 3 free-standing tree trunks with 3 corresponding treetops, 2 sky pillars (mid-level), 1 spiral staircase, 1 regular staircase, 1 arch bridge, 1 seesaw, 1 shortcut sign, 1 directional sign, 1 vet office, 3 treetops, 1 selfie station and 1 castle.
GAME PIECES INCLUDE:
2 duck pawns, 2 geese pawns, 5 photo lanyards (including 1 extra), 4 crowns, 4 six-dotted standard dice, 1 Waddle Dice, 1 Poo-Poo dice, 1 Selfie dice, 1 Carrot dice, 1 Horse dice, 1 Horse, 1 Stagecoach and 4 trophy cups and... 1 instruction booklet!
---
Great Question!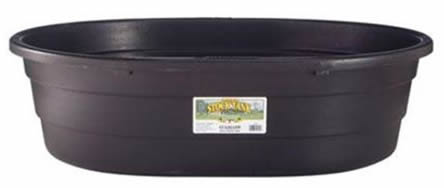 Question: My disabled duck really needs to swim, but the pool keeps freezing in this winter weather. I don't have a bathtub (only a stall shower) and I know she needs to spend some time on water. Any ideas?
Answer: Poly Stock Tanks can be a great way to get your indoor duck on water. They are very affordable, come in a variety of sizes (some that fit in a shower stall), are durable, easy to clean and they're available in most farm stores or online. Just remember to chaperone your duck while they're splashing or relaxing into a nice float.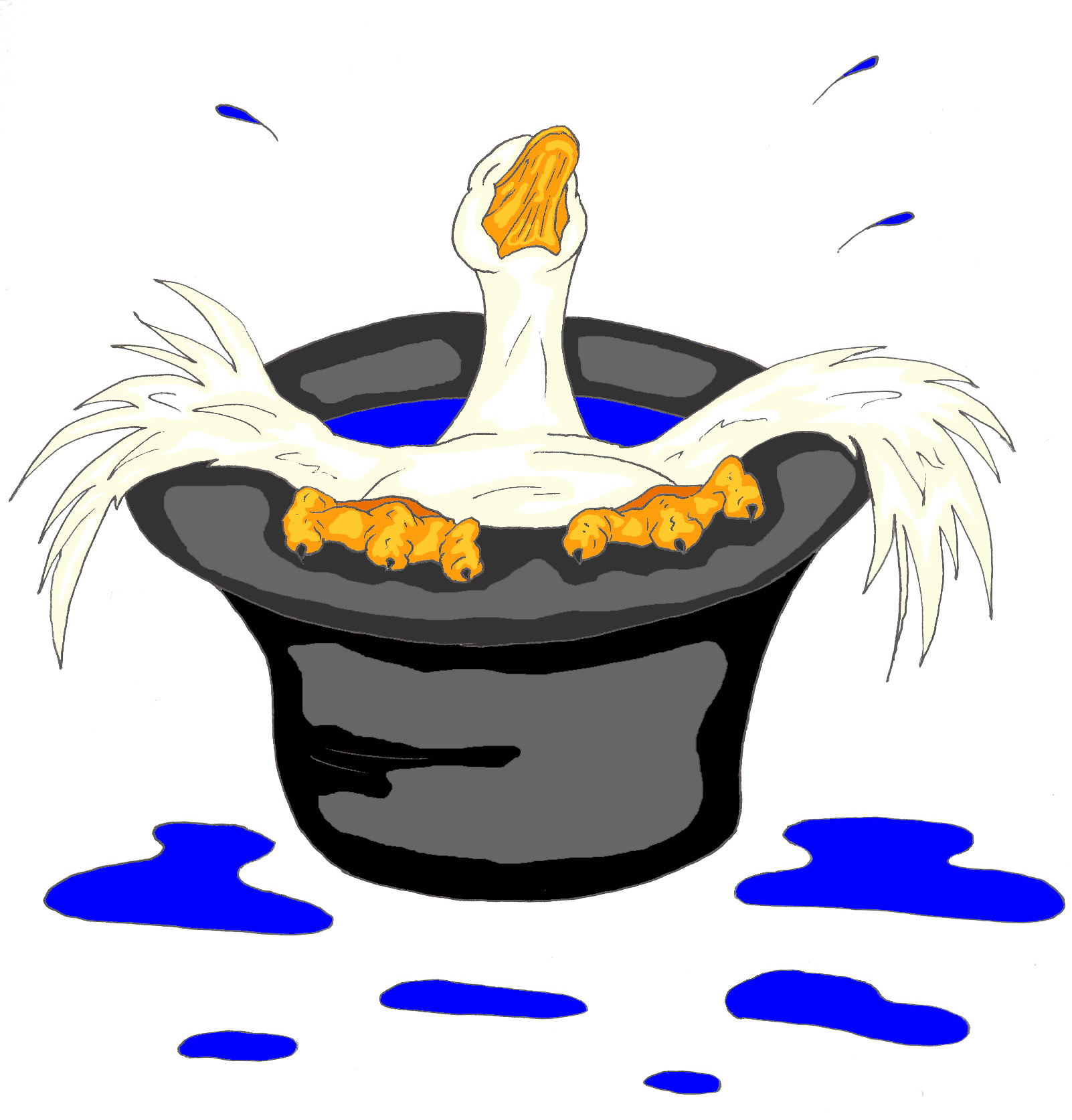 ---
Temporary Website Hiccup
We ran into an issue during the first couple weeks of December when our webhosting company made some behind-the-scene changes, which directly interfered with the proper functioning of all of our website's contact forms.
If you submitted any of our website forms during this time and have NOT heard back from us, we apologize for this inconvenience, but we will need you to reach out to us once again using the appropriate website form.
If you filled out an adoption application and we have NOT responded to you, please submit a new form because we are eager to hear from you!
If you submitted an online donation to our sanctuary during this disruption, rest assured, your gift was received by us. As always, Kim sent personal messages to thank each of our donors (remember to check your spam folder if you have not received your confirmation).
Extreme gratitude to Jon B. for saving the day and getting us back online again! Thank you SO MUCH for helping us breathe deeply once more. Our sanctuary and rescues are simply floored by your genorosity and technical talent!
---
Great Gifts for Momma & Poppa Ducks and Geese!
For more thorough information on pet ducks and geese, check out The Ultimate Pet Duck Guidebook and The Ultimate Pet Goose Guidebook, which are both available in b&w and color versions on AmazonSmile. Each is over 400 pages and contains hundreds of helpful (and fun!) photos and diagrams.
Links to all of Kim's waterfowl books can be found here: Happy Duck Publications.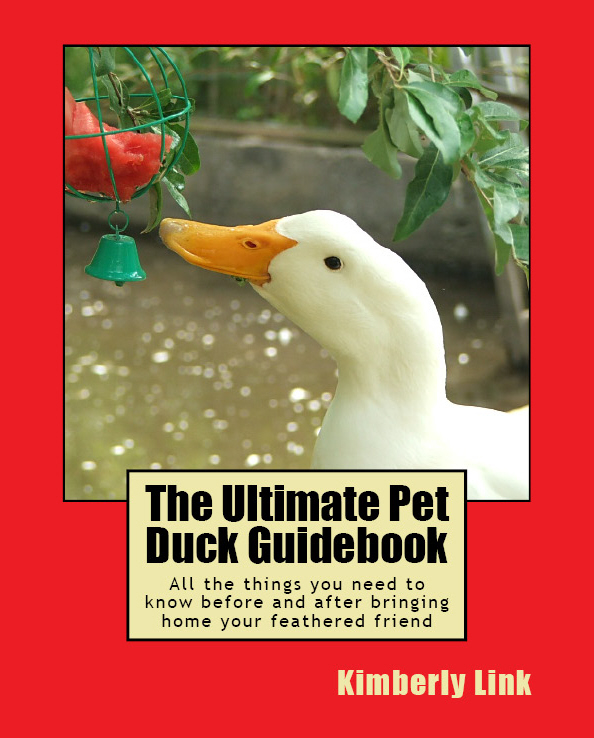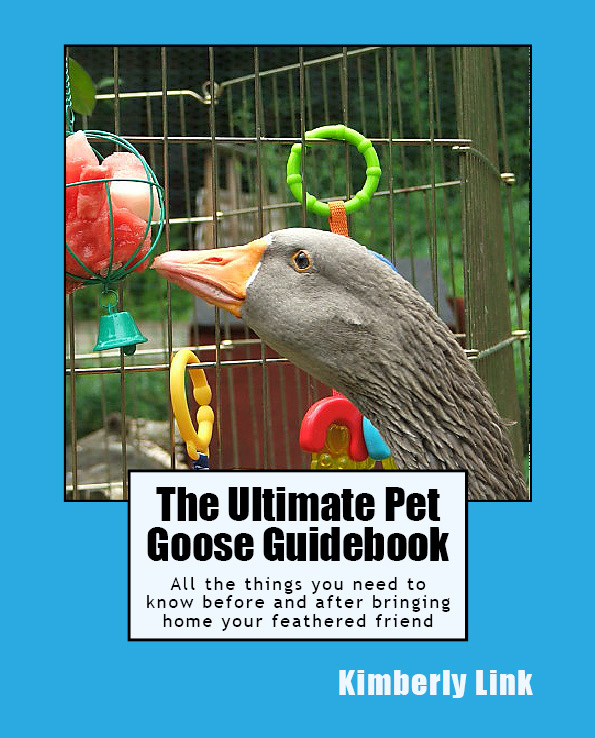 ---