Salvadore was a young Pilgrim gander surrendered to an animal shelter unequipped to handle him. He was subsequently scheduled for euthanization in 24 hours. With the assistance of a local vet, we brought him to our sanctuary.
Salvadore was in perfect health and ate treats right out of our hands. We could pick up Salvadore and carry him from pen to pen and pet him in our arms. He did very well in a flock situation was a real joy to have around.
Salvadore joined his new family and is a companion for a surrendered Canada goose in the care of a certified rehabber.
---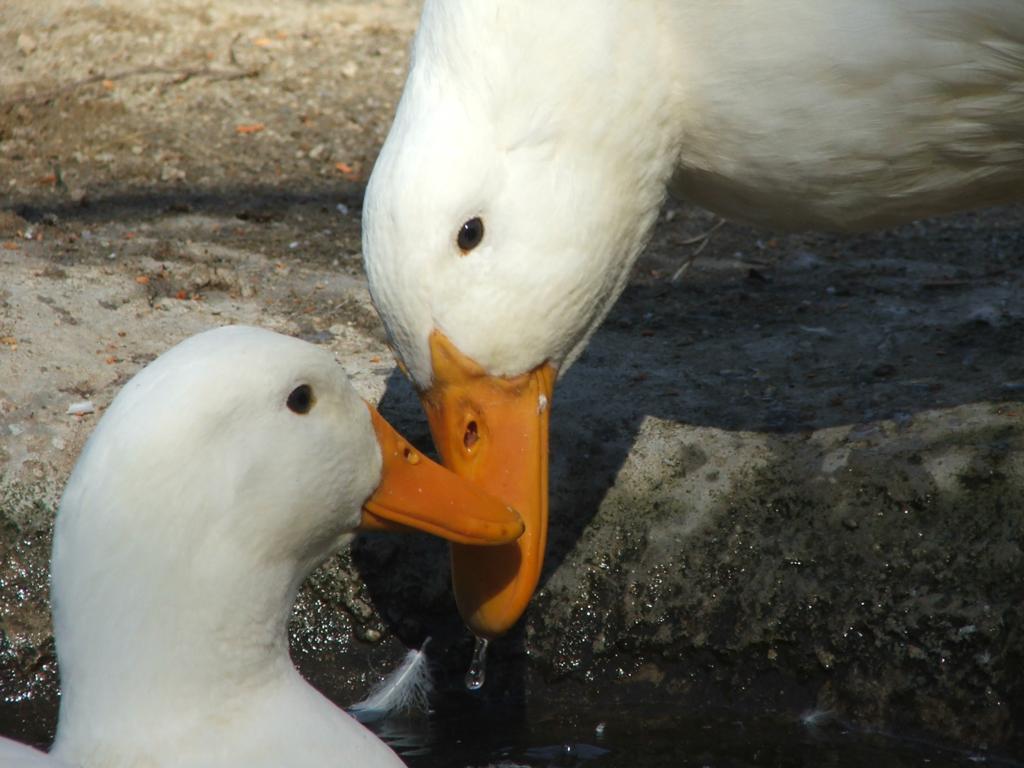 Captain Jack & Miss Swan were rescued together from a pond in New Britain, CT. They were noticed very soon after being dropped off and came to us in excellent health.
Jack is the BIGGEST Pekin we have ever seen with a HUGE bill. He is a friendly boy, who allowed limited petting on his first day here, which is a great sign that he will be even friendlier with more time.
Miss Swan is a wonderful hen, who allows petting and will walk up to greet her caretakers, especially if they have a bag of PEAS, which is her favorite treat!
This couple loves to splash around in her kiddie pool together. The pair went to their new home to join a Pekin hen named Berta.
---