Ducks and Geese Adopted
Here are photos of the ducks and geese that we have placed in permanent homes so far. We love to hear from their new families. If you have updated photos of a duck or goose you have adopted from us, or a story to share about them, please email us, so we can update this page for you.
---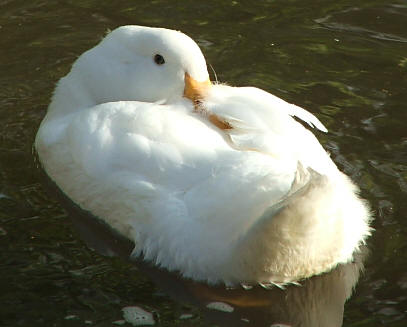 Gulliver is a human-imprinted Pekin duckling who was abandoned on a pond where he was attacked by seagulls.
Gulliver grew to be a big and healthy boy in our care. He followed us around the yard greeting sanctuary guests and playing in the Stream of Destiny before falling in love with Roberta and joining her in her pen until she left this world (she had bone cancer in her leg and was humanely euthanized to prevent any suffering).
Gulliver was adopted by his new family in 2009. He lived in his new home with a beautiful Pekin named Buttercup. The two live in bliss until she passed away in the spring of 2014. After much consideration, his adoptive family didn't want him to be lonely and returned him back to our sanctuary.
Gulliver became good friends with our other rescued Pekin male Eeben... and then... a new family spotted him and brought him home to accompany their female Khaki Campbell duck named Pancha!
---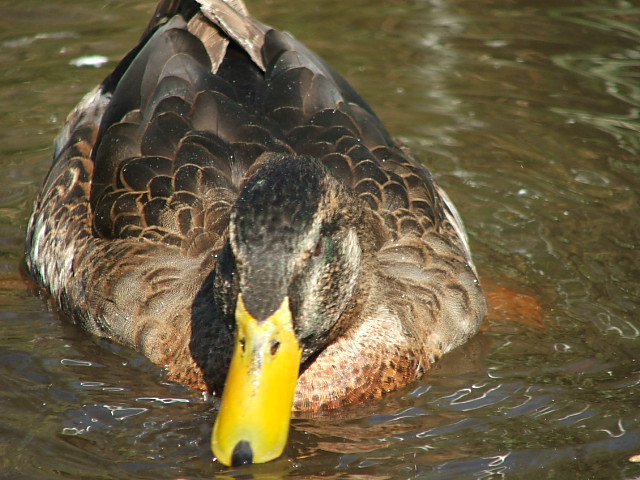 O'Malley is a gorgeous Rouen duck who was found wandering the streets. A family herded him into their backyard pond, but knew they had to find a safer place for him when a fisher cat was targeting their area.
This boy is absolutely beautiful and in perfect health. O'Malley's introduction to our other bachelors went very well. He is a very good roommate. He is a shy boy though and does not like to be handled.
O'Malley was adopted to a loving new home with THREE Khaki hens! It was like winning the lottery!
---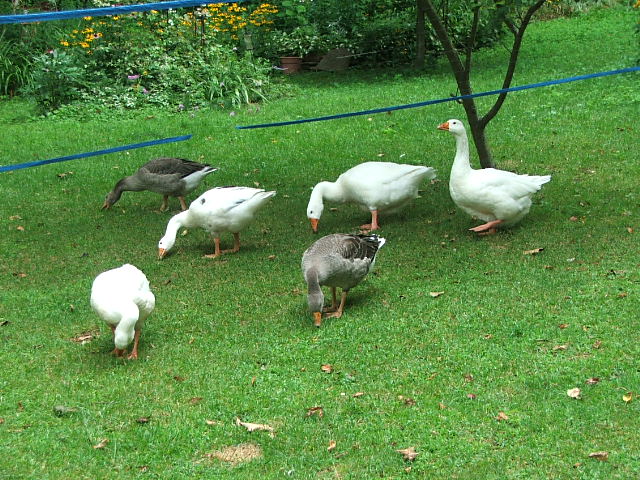 Momma Goose, Poppa Gander and their daughters Harmony & Melody and their son Charming were all rescued and placed directly into their new home. Their other son Egor is still with us at the sanctuary to ensure he has fully recovered before reuniting him with his family again in the spring.
© Majestic Waterfowl Sanctuary 2005, 2006, 2007, 2008, 2009