Joop! & Jetti were surrendered to another shelter that was running out of space.
Jetti & Joop! are two great geese with excellent dispositions. Jetti is very curious and will come over and say hello, eat out of our hands, allow petting and enjoys lots of friendly human interaction. Jetti is one of the friendliest geese we have ever had at our sanctuary. Her boyfriend Joop! is a great leader and keeps order in his gaggle.
Both geese have joined their new family and their new gaggle!
---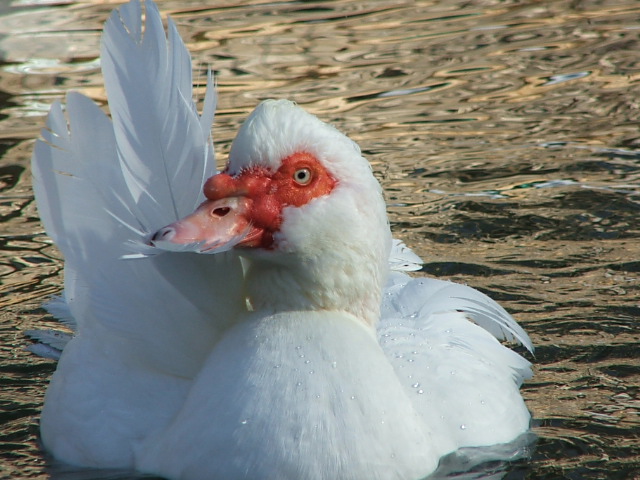 Jack Frost is a young Muscovy who arrived at our sanctuary with frost bite. Our local Animal Control Officer called us to assist in his case and despite our full house, we could not leave this fellow behind. The minor frostbite on his face nodule and on the edges of the webbing of his feet healed completely in our care.
Although he was very nervous at first, Jack made a lot of progress and grew to allow limited petting.
Jack is a gorgeous Muscovy boy who joined his new family and their rescued Muscovy hen.