---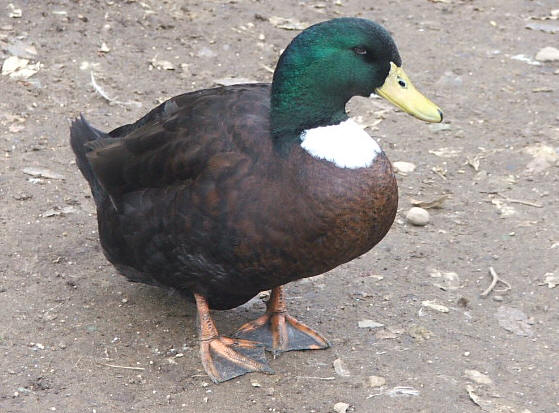 Obama was rescued from a pond with a number of other ducks. "Mr. President" is a gorgeous drake who looks like he's wearing a little tuxedo. He is in excellent health.
Obama's favorite thing in the whole world is water! In winter, when his little pond is frozen, he comes running over when we empty and refill his heated water bucket every day. We're not sure what kind of magic is in the "new" water we pour in, but he simply must have an immediate drink. He is also a big fan of lettuce and nightcrawlers.
Obama joined his new family and his new Rouen girlfriend a few days after Christmas in 2011--what a wonderful holiday gift!
---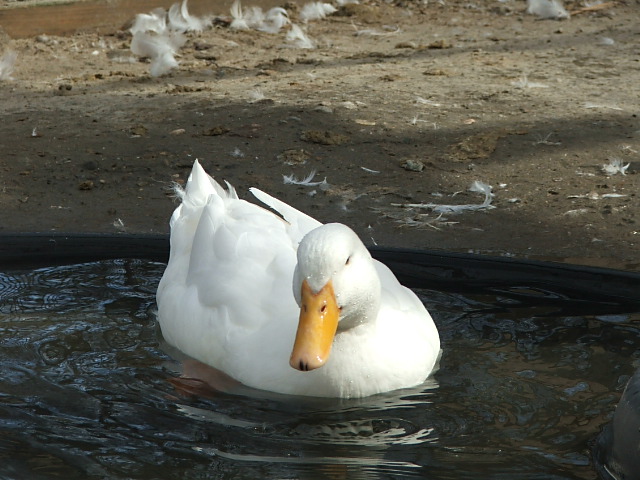 Oh Henry! was removed from a neglect situation and then made himself right at home at our sanctuary from the very moment he arrived.
This mild mannered little guy was a real sweetheart. He never gave us any trouble and got along with everyone he ever shared a pen with including Rilo and Ranger and especially his good pal Jocamo.
Oh Henry! resided at our sanctuary from September 9, 2010 - March 13, 2012 when he passed away of natural causes.
He is dearly missed...