---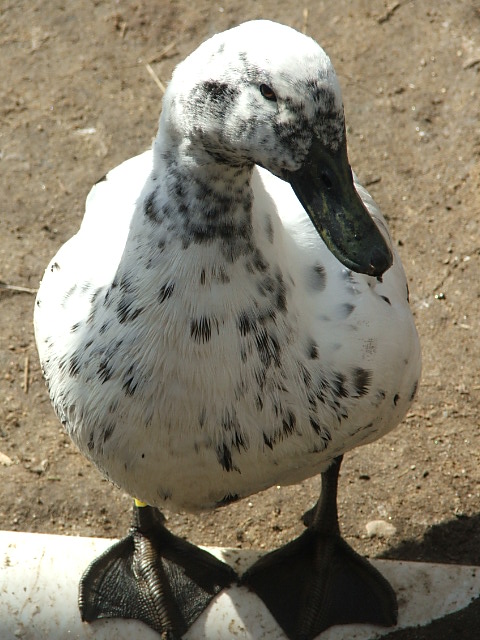 Bonnie "Bonster" is a beautiful and very LOUD and persistent Cayuga duck who came to us as an owner surrender when she was just a little duckling. Her hatch date is: 5/5/09.
Bonnie is a good little duck who loves to eat worms, lettuce and watermelon. Bonnie was adopted in June 2013 by Puff Daddy, Alanis and Avril's family! Boy, is she going to have fun over there!
---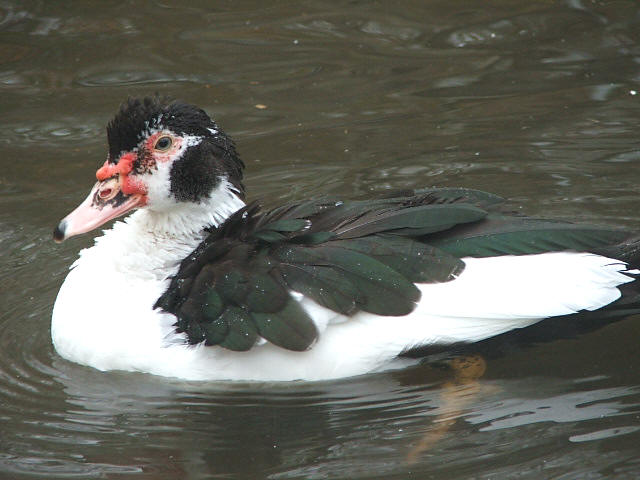 Patricia "Tricia" is a very friendly and human imprinted duck who was discovered with a rope tied around her leg, tethered to a post in someone's yard. As if this weren't bad enough, she had a flea collar around her neck. The person who found her easily talked Tricia's owners (who were tired of her) into surrendering her to our sanctuary.
Tricia loves to swim and play. She is a beautiful (and bossy!) girl who is very brave and VERY used to people. She loves being held and cuddled and petted!
Tricia joined her new family and their male Muscovy "Squirt" and the two are living happily ever after!