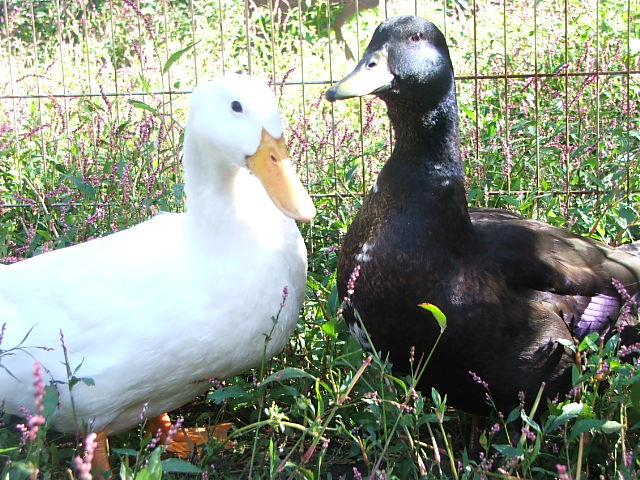 Taahn (male Swede) and Eesa (female Pekin) arrived at our sanctuary on 8/11/12 after being abandoned near a stream. The pair barely escaped the clutches of nearby raccoons.
Taahn is VERY friendly and gave us hugs and let us pet him each time we went into his pen--and he did this on the first day he arrived! Eesa was also inclined to hugging once she was familiar with us.
They are a FRIENDLY little pair of human-imprinted ducks! Both on the medium-to-small side and very cute and entertaining!
Taahn and Eesa joined their new home with Ladasha duck and began their happily ever after!
---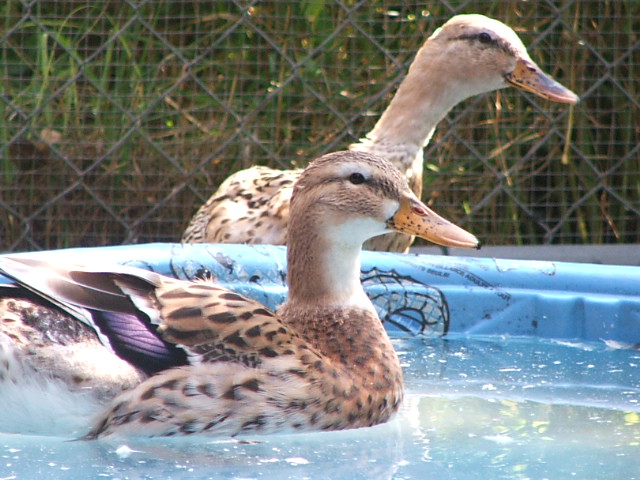 Abigail & Lola came to us from a location experiencing some overcrowding. Abby loves to swim in her pool and Lola loves eating duck food as it floats by.
Within 24 hours of arriving they found their new and forever home--and what a home it is! AMAZING!
---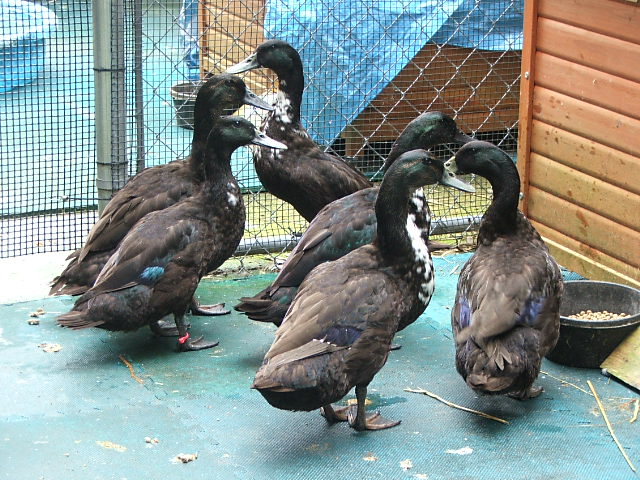 We removed Krystal, Majik, Gypsy (girls) and Shadow, Fortune & Taboo (boys) from Mystic Village because they were experiencing some overcrowding issues. We consulted with them and set up a plan to prevent this from happening again in the future.
This first batch of ducks were brought here for the night and then relocated (as part of the plan) to Nevins Farm MSPCA where they will get help finding their new safe and loving homes.