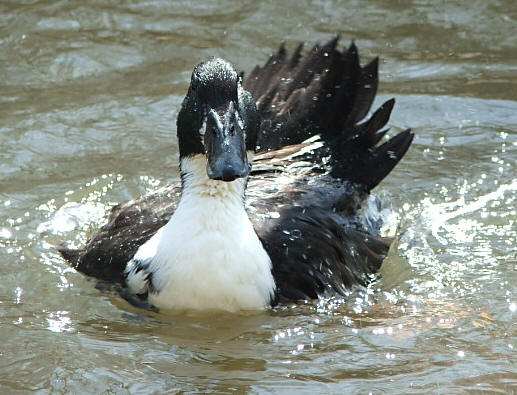 Murdoch was a Blue Swede duck who was transferred to us from another shelter in 2014 after being pulled from a neglectful hoarding situation. Weighing just over 4 pounds, she was emaciated, had suffered a leg injury, had poor feather quality and was missing one eye.
We began remedying all of her health conditions and we were able to get 1 1/2 pounds on her prior to her eye surgery. We did a complete avian profile blood panel to make sure she was in tip-top shape for her operation.
Sadly... After completing the entire operation without any difficulties, she failed to wake up from anesthesia. This was the first time this has happened to any of the animals in our sanctuary in the ten years we've been open.
Murdoch was scheduled to be adopted and join Jocamo and Connie's family, and we were eager to have her start her new happy life with them.
She is dearly loved and missed...
---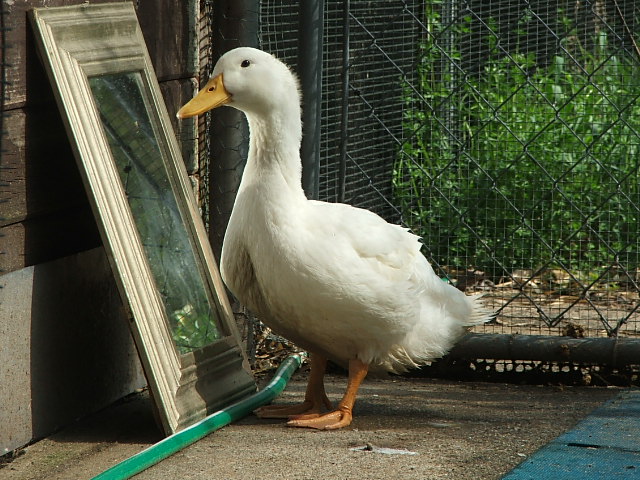 Mickey was only 7 weeks old when he was dropped off in Mystic Village with his sibling. Sadly, his little partner did not survive. Mickey was severely traumatized when he arrived at our sanctuary on 5/8/14 and it took a lot of gentle love and care to get him settled in.
Because our sanctuary is in the midst of a rebuild project, we could not accommodate Mickey, so a week after his arrival (after considerably reducing his stress level), he was transferred to Nevins Farm MSPCA. He was adopted on June 2nd and joined his new family who love their ducks and have a fawn & white runner named Dave.