| Go to Ducks and Geese Adopted Page 55|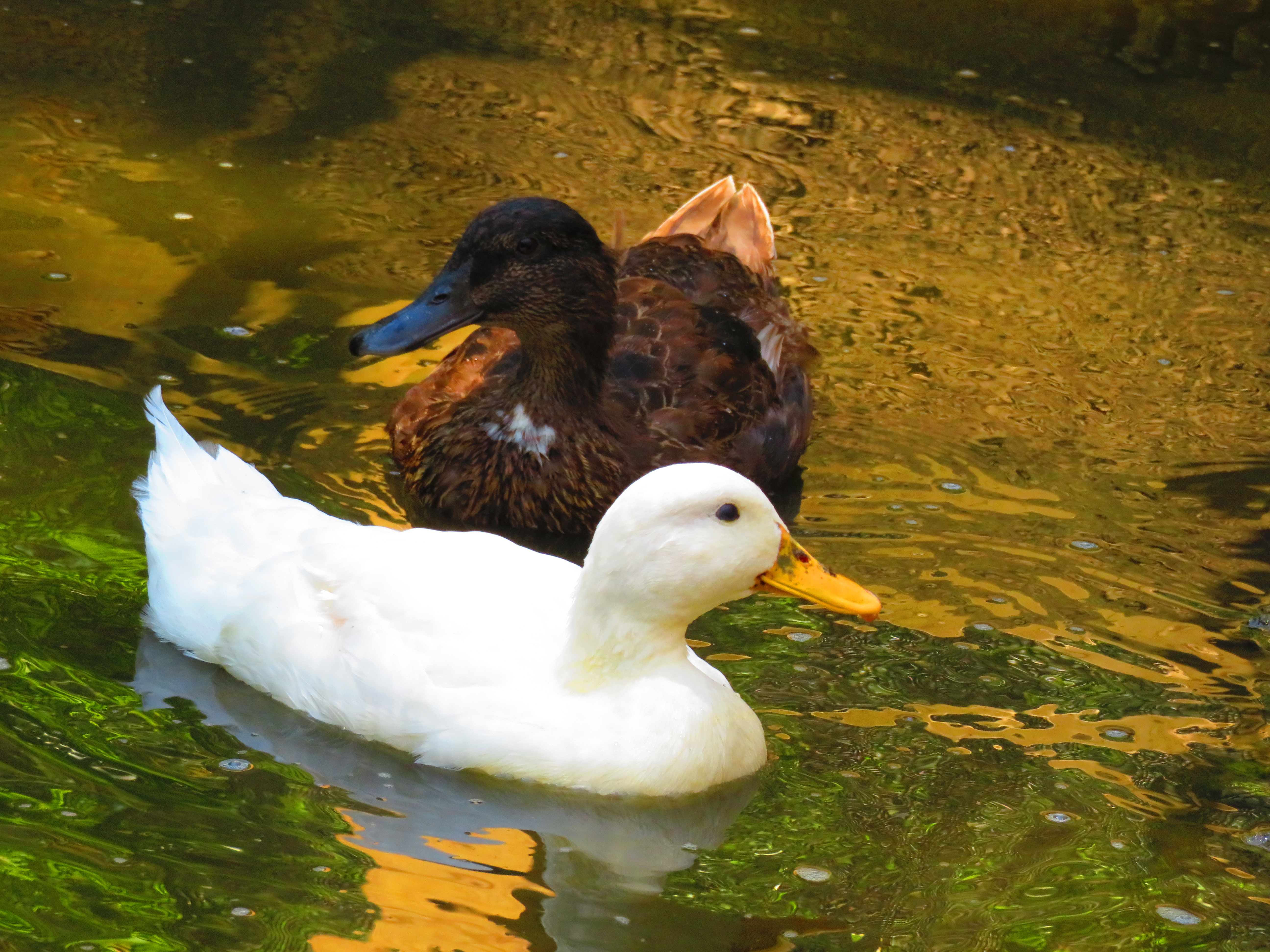 Pepper (Pekin/Mallard mix) and Archie (Rouen/Mallard mix) arrived at our sanctuary in June of 2016. Their original family moved and couldn't bring their ducks with them, so we welcomed the two girls here.
These wonderful little troublemakers found their forever new home within a few months of arriving. Today they share their predator proof pen with two male Mallard mixes!
---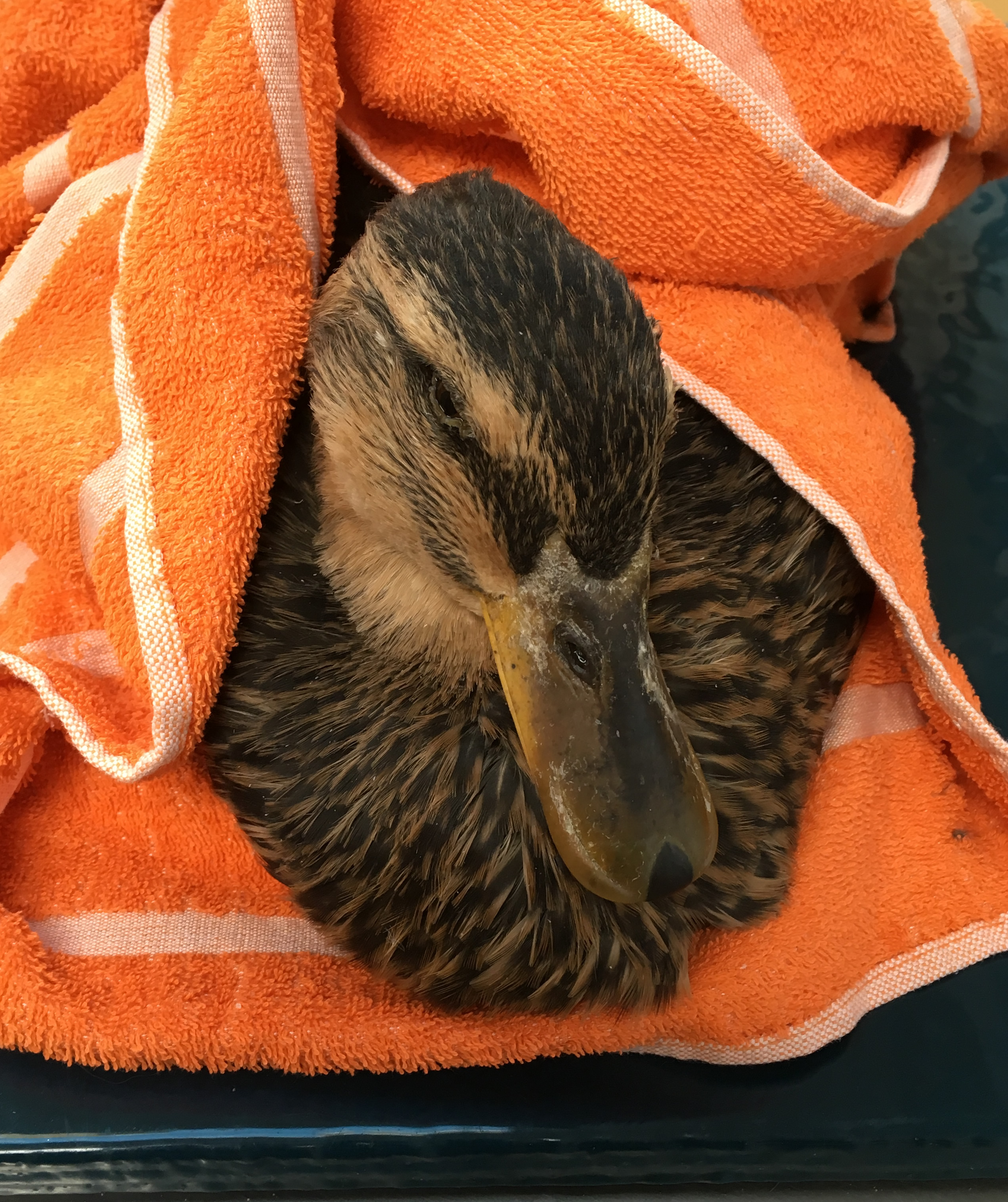 Rune was abandoned and later taken in by a family with a flock of their own. Unfortunately, it wasn't a good fit and she ended up in the center of a squirmish involving a rooster, which cost her an eye.
We accepted Rune into our sanctuary as an owner surrender and brought her to our vet for an examination. It was at that time that we discovered she had some serious infectious issues with her open eye socket. Her first surgery improved the situation greatly, but unforunately, she passed away near the end of her follow-up operation.
Although she was only with us for a couple of months, Rune made some nice ducky friends, put on some healthy weight, grew in some beautiful new (and waterproof) feathers and enjoyed time out on our big pond. Shewas given all the TLC we could muster. We only wish she could have stayed with us longer.
---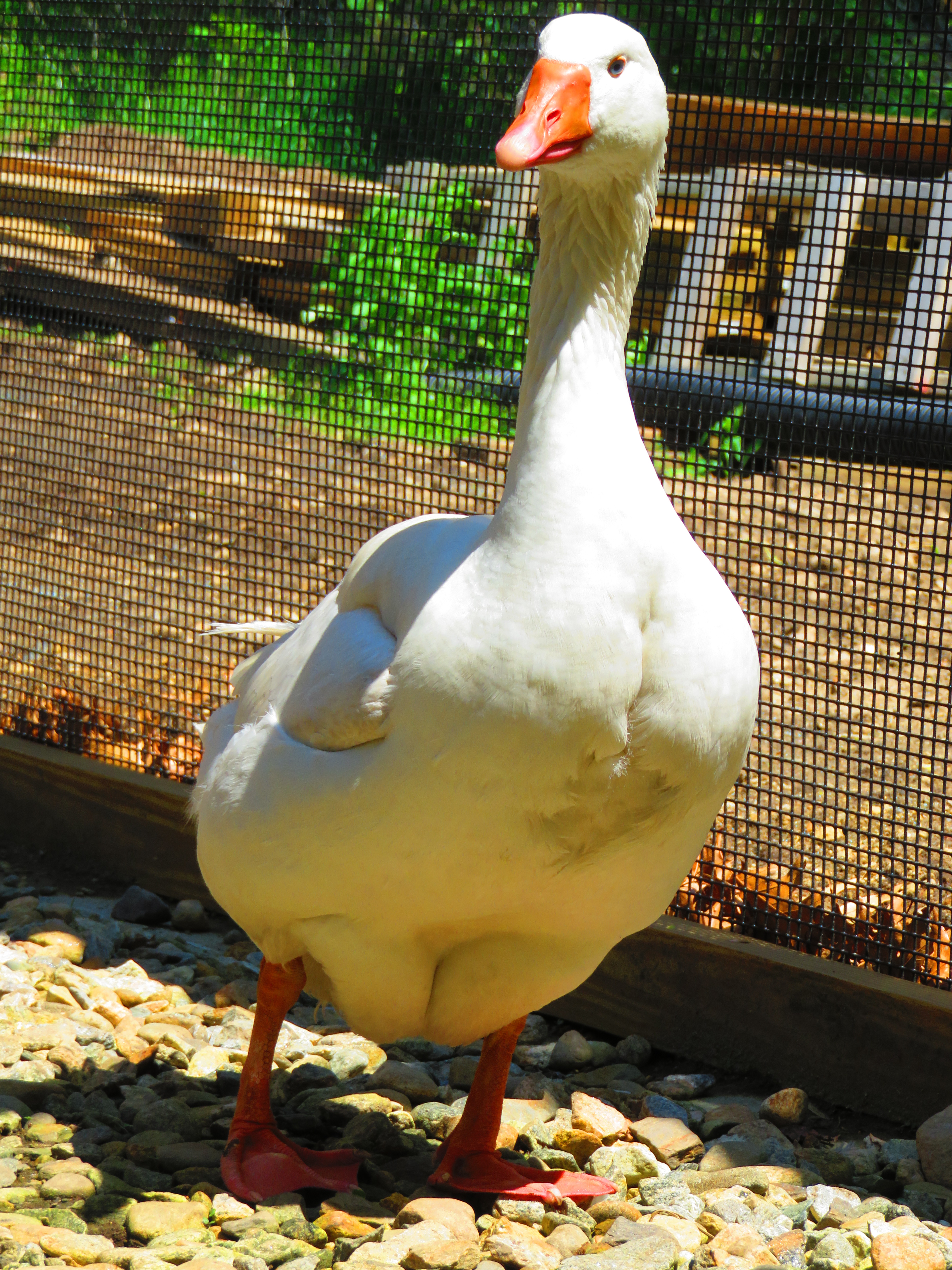 Oz was dropped off at our sanctuary in the middle of the night (which has never happened before) following a local reach-out campaign. This isn't quite what we had in mind when we asked for help (dropping off an animal without making a donation), but... at least he was safe.
This human-imprinted and super friendly Pilgrim boy found his new home within a few months of arriving. His new home includes a barn, a fenced in yard and pond and... a beautiful female goose to love!
---
Bella was rescued in January of 2011, removed from freezing weather and exposure and brought into the safety of our sanctuary. After recovering from frostbite, she and Billy-Cha fell in love and spent the next 6 years in blissful harmony.
On June 8, 2017 Bella's renal system began to fail as a result of heart disease. She was humanely euthanized and her ashes returned to our sanctuary for eternal rest. She was a real rascal with so much spirit and she will be forever missed by those of us who knew her and loved the sound of her naughty "Weet woo" chirp every morning.