Rebuild Update !

Mappy Muscovy

New Books Coming Soon!

Website Update

The Month in Photos!

Majestic Adoption!

Majestic Gift Shop

Majestic Sponsorships

To Make a Donation, please click here: Donation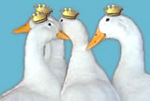 Please... We need your help!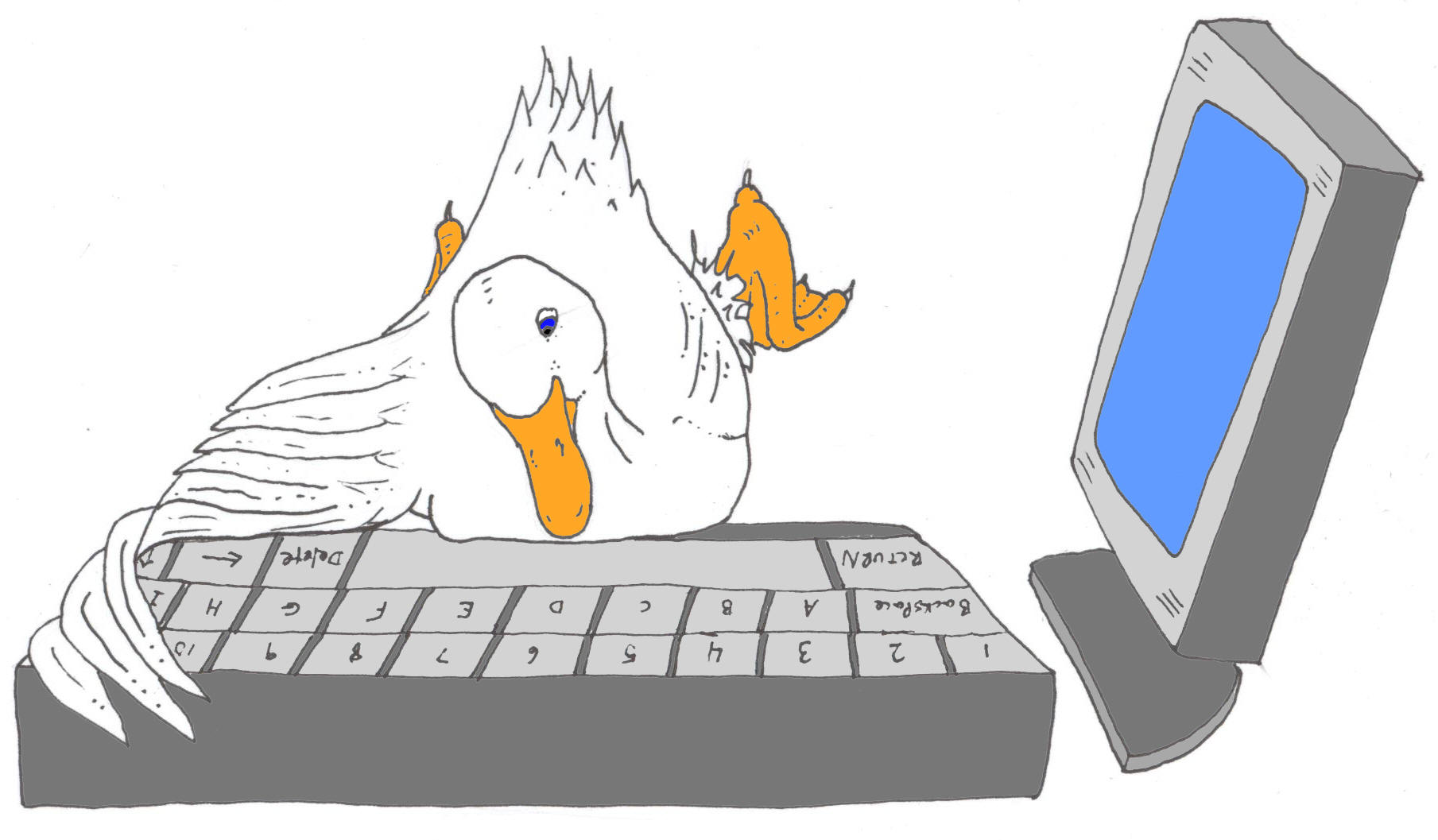 For lots of photos and updates as they happen! This is where you can see and hear all the latest news FIRST!
Website Update
As many of you know, our webhosting company gave us only 2 weeks notice before no longer supporting the Frontpage software that is responsible for the functioning of all of the forms on our website.
While we have completed the transition of moving our website over to Dreamweaver software, some of our forms are still non-functional. We are addressing the issue and fixing the forms one at a time, which is pretty difficult while also orchestrating a major rebuild project.
Our Donation Form and Contact Form are both fully functional again, and we will be working on our Sponsorship Form next.
All other forms are notated on the website as non-functional until the transition is complete. In the meantime, if you need help with something and you bump into a form that isn't helping you any, please just use the Contact Form (or email us) for assistance and we'll be glad to help.
Thank you for your patience and understanding!
The Month in Photos!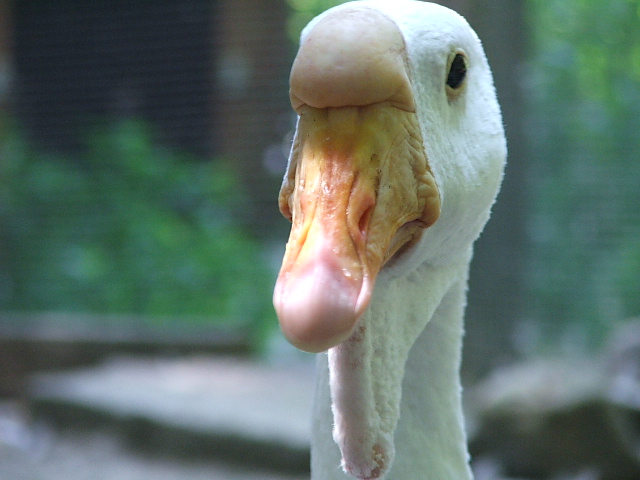 A handsome face...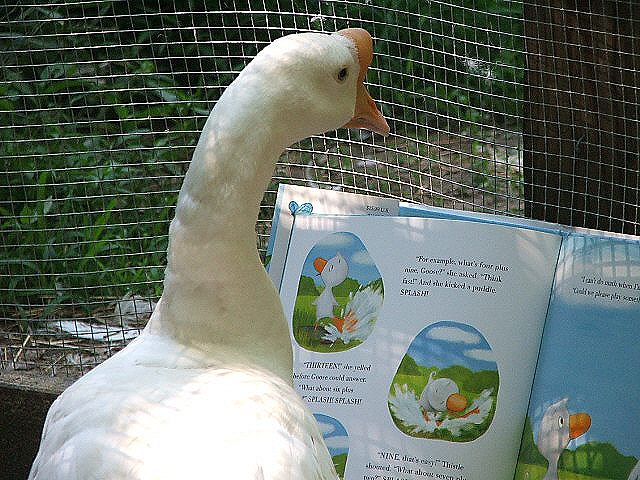 Phoebe wants MORE worms!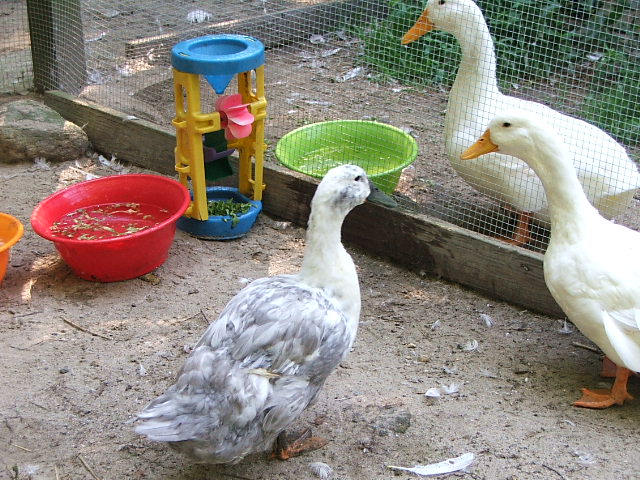 Summertime FUN!
Yolanda at naptime... zzz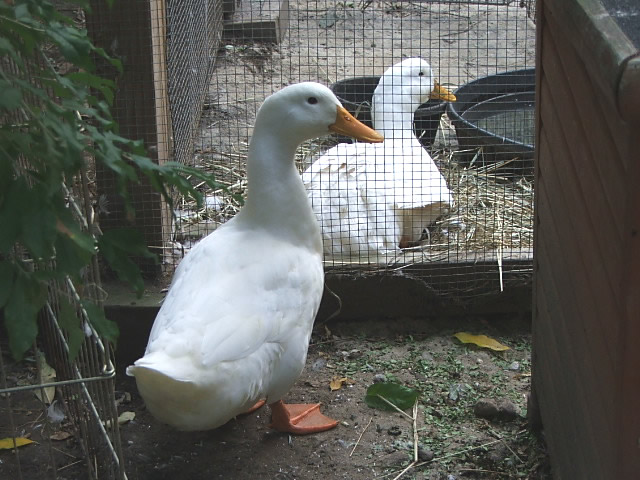 Connie & Mr. M. visit Majestic!
Majestic Adoption!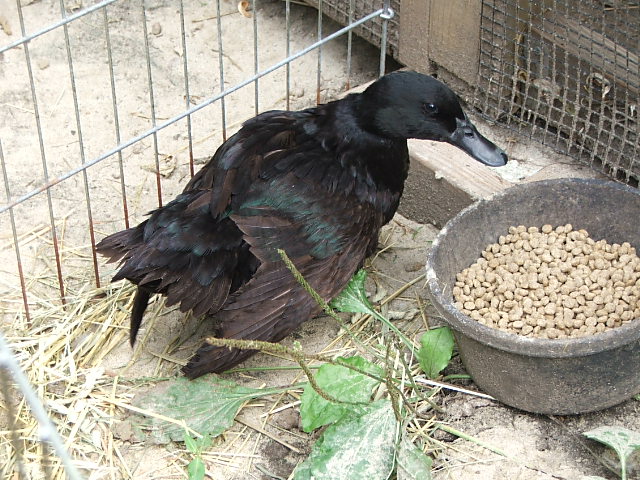 Bye-bye, Rowena!
Majestic Gift Shop
Visit our Majestic Gift Shop for some fun Majestic items! Proceeds from the shop benefit our sanctuary!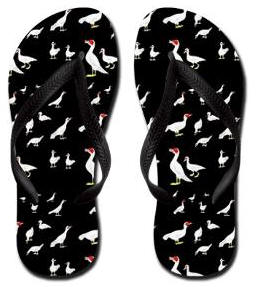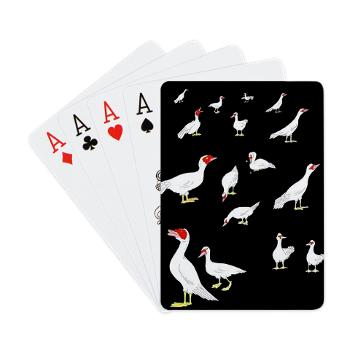 Majestic Sponsorships!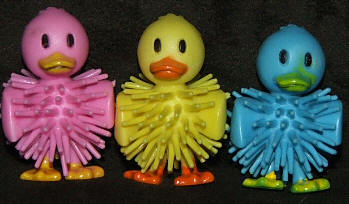 Give the gift that keeps on giving! Please consider sponsoring our rescued ducks and geese. Visit our Sponsorship Page to learn how!
Contact Us
Majestic Waterfowl Sanctuary
17 Barker Road
Lebanon, CT 06249
director@majesticwaterfowl.org
Our Newsletter
The Majestic Monthly is published 12 times per year. Previous issues are available in our Archives.
Rebuild Update!
What's the lastest news on our rebuild, you ask?
The first cement truck came, poured and left, costing us $686. We want to thank everyone who purchased a Majestic T-shirt to help cover this expense!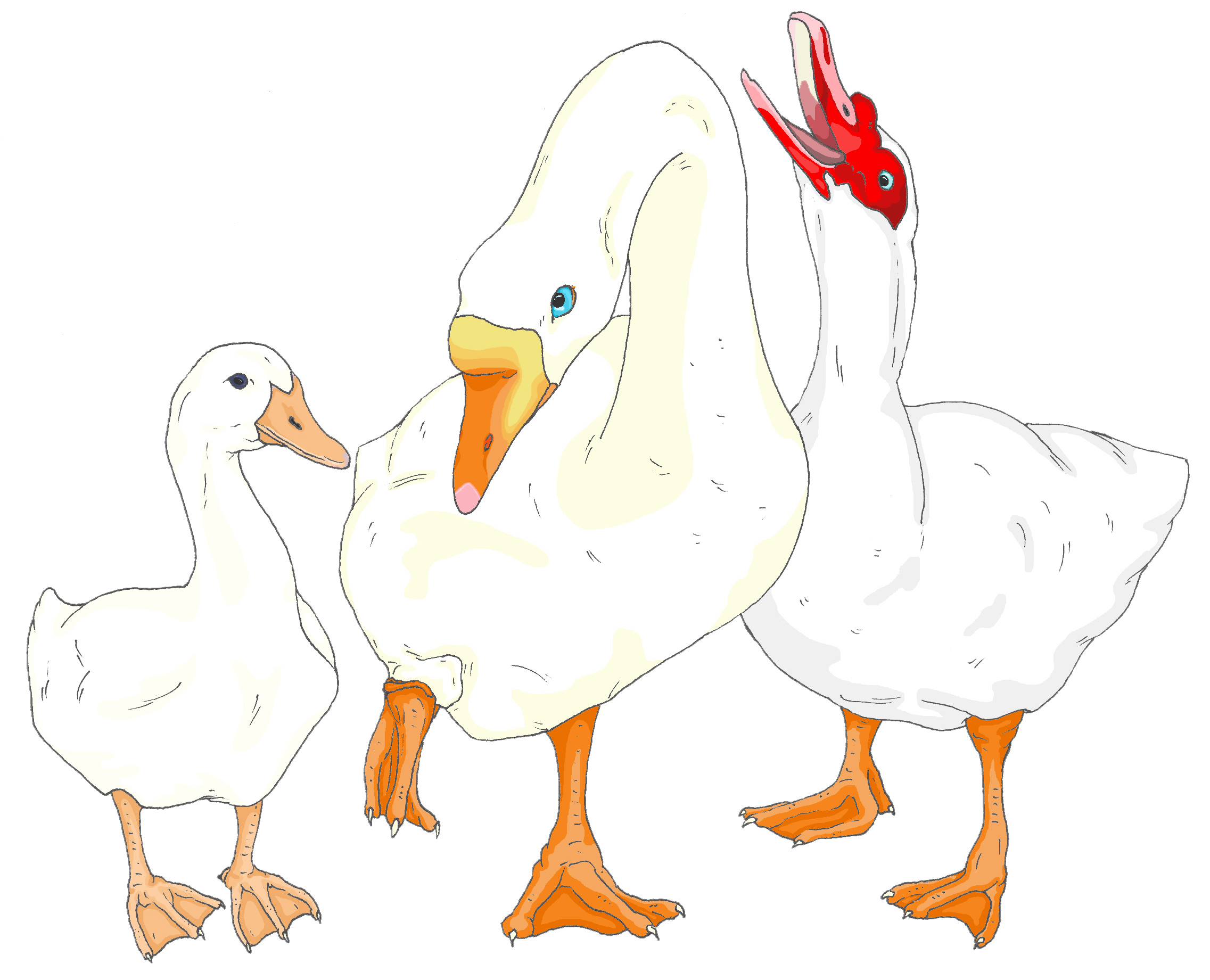 The remainder of the $941 raised from our t-shirt fundraiser will go towards the second cement truck, which arrives tomorrow (Wednesday) and will cost us $1022. Then, on Friday, our drainage rock delivery arrives costing us an additional $215.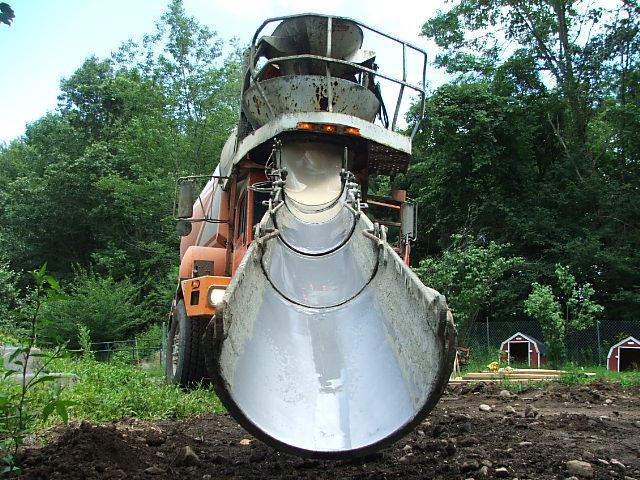 But that's not all--not by a longshot, because this weekend we begin putting in the drainage system and building the actual pens!
Want to donate materials?
Below is a list of the exact products we still need from Home Depot.
You can either have them shipped directly to us (MWS, 17 Barker Rd, Lebanon CT 06249), OR... you can have items shipped to our local store in Windham, CT free of charge (just be sure to let us know when you've received the notification that your item's have arrived, so we'll know to go pick them up).
1) 4 boxes needed: (50 pcs. per box/$127.00)
Simpson Strong-Tie/2x4 joist hanger bracket /Model#PF24Z/Internet #100375045 / Store SKU #295523
2 ) 5 boxes needed: (100 pcs. per box/$96.00)
Simpson Strong-Tie/2x6 joist hanger bracket/Model #LUS26Z/Internet #100375105 / Store SKU #865827
3) 2 dozen needed: ($10.98 each)
Simpson Strong-Tie/4x4 Post Base/Model #PB44Z/Internet #100375031/Store SKU #209715
4) 1 dozen needed: (2 pack/$14.98)
Paslode cordless fuel cartridges (2-Pack)/Model#816007/Internet #203432625/Store SKU #885530
Please let us know if you donate any of these supplies, so we can update this list appropriatly to avoid duplicates--Thank you!
You can email us at: director@majesticwaterfowl.org
---
Mappy Muscovy
Mappy Muscovy hatches out of his egg with a map of the world on his tummy. He and his new friend, a little red cardinal named Bee, must head out on a worldly adventure in search for Mappy's Momma.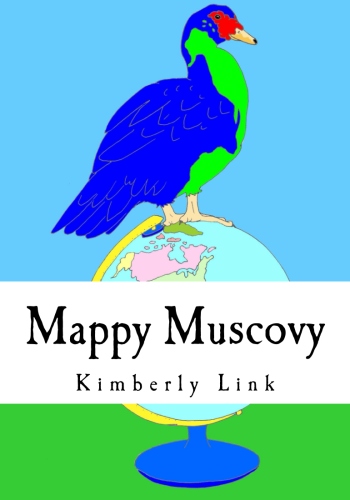 Click Here to order your copy today!
Also available through: AmazonSmile
---
New Books Coming Soon!
Kim is currently working on FOUR new books due out this October!
The highly anticipated 2nd Edition of "The Ultimate Pet Goose Guidebook" (available in Color & B/W) will be accompanied by three companion titles.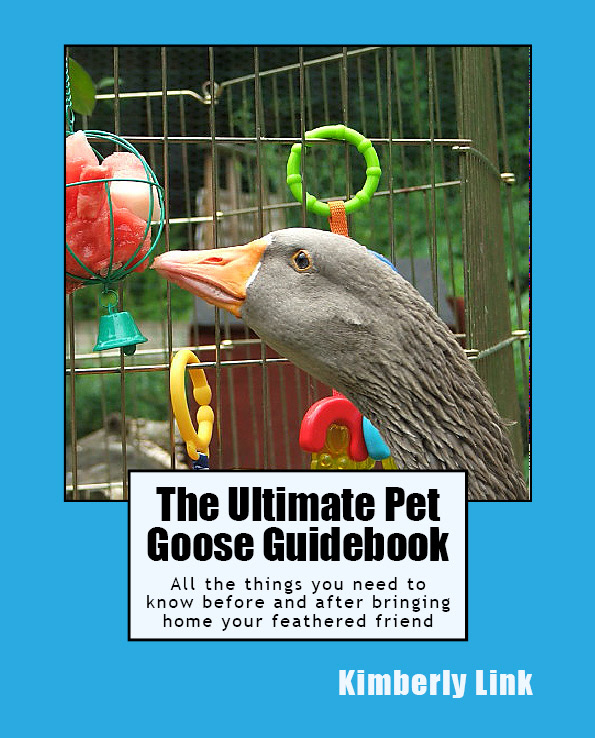 "My Goosey Medi-Tracker" is a whimsically illustrated diagnostic journal where you can record and track your pet goose's vet history and medical records utilizing an easy-to-use checkbox system.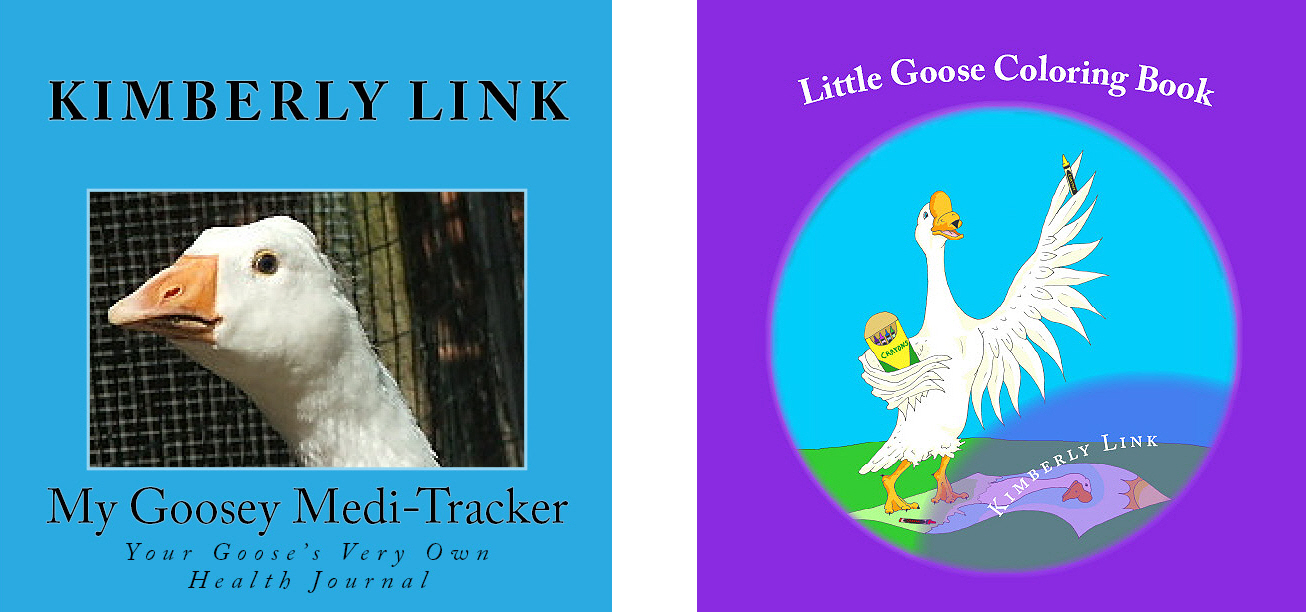 "Little Goose Coloring Book" gives you the opportunity to drape the darling geese featured in both of these books in whatever plumage you choose!
And finally, "My Goosey Diary" is a special one-year, pocket diary designed especially for you and your special feathered friend. Thought provoking questions will inspire you to jot down daily entries throughout the whole year and... it even features weekly enrichment activities with 52 fun photos!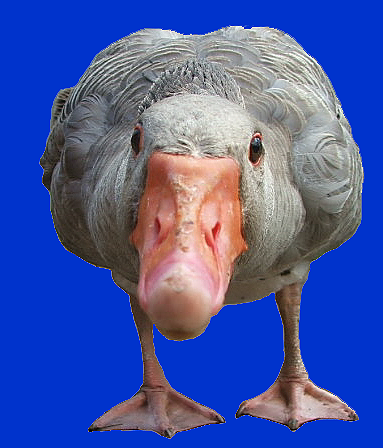 What kind of enrichment activities are featured in the diary? Those of you who follow us on Facebook have already seen some of the fun going on in our pens!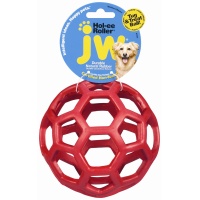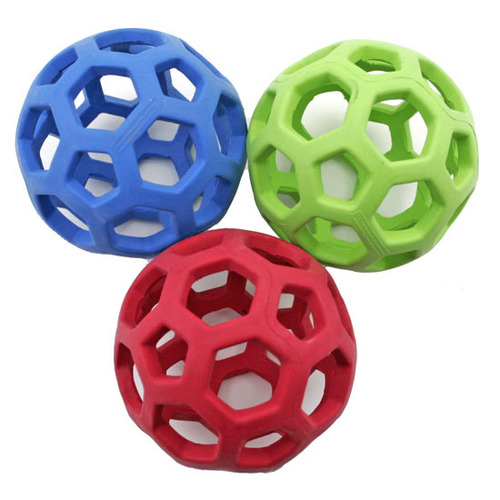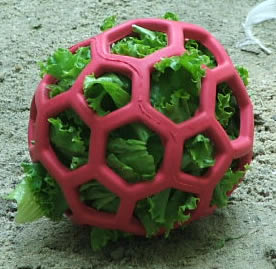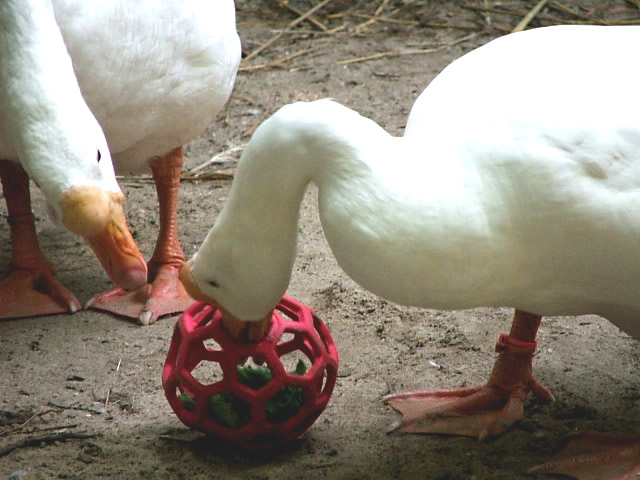 Jabberwocky and Yolanda have a ball with their new toy!