In This Issue:

Holiday Sponsorships

How to Handle A Bleeding Bill

Fever

301 Ducks At The MSPCA

Our Webmaster Drops By

Buck-A-Duck Fundraiser

Kayak Donation

The Month in Photos

Majestic Adoptions

Recommended Reading
Buck-A-Duck Fundraiser
And the winner is...
Mary Gentry!
Congratulations, Mary!
Your autographed Sophie B Hawkins t-shirt is on its way to you!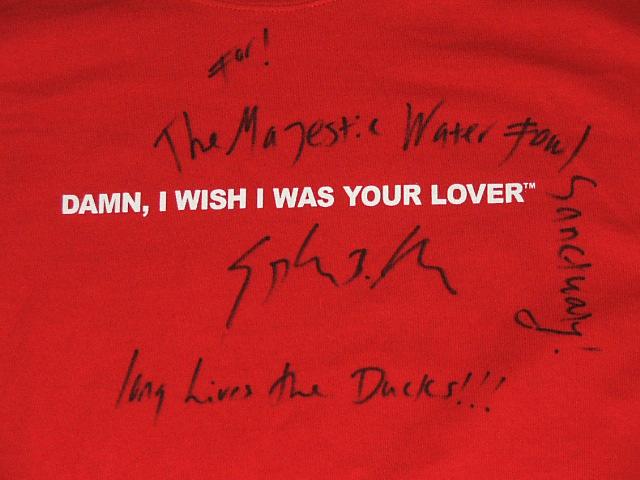 Kayak Donation
Thank you Madeline & family for donating your Folbot kayak to Majestic!
Having two kayaks on hand will make it possible for us to easily herd ducks and geese to shore for more successful rescues.
We truly appreciate you thinking of us!
The Month in Photos!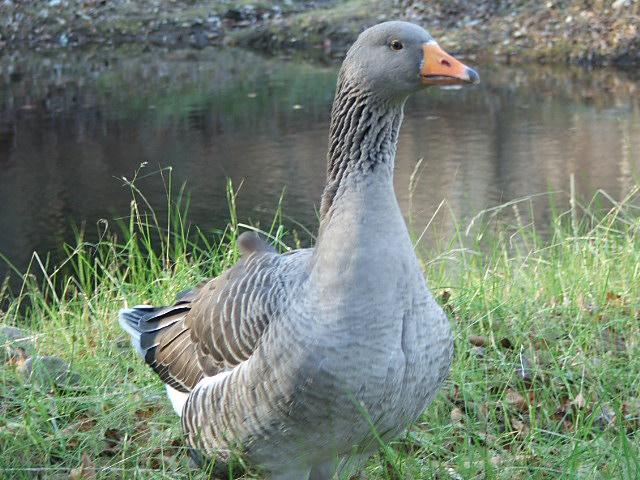 Pretty Girl on shore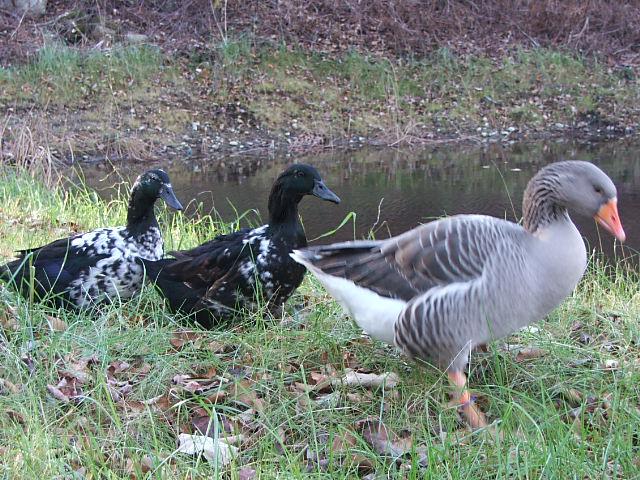 I love a parade!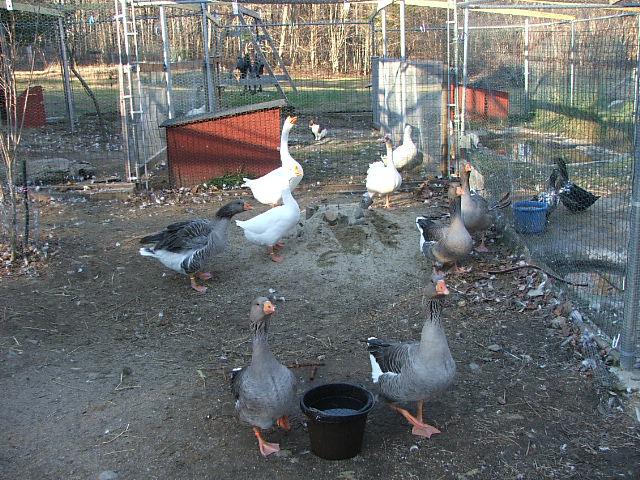 8 is enough!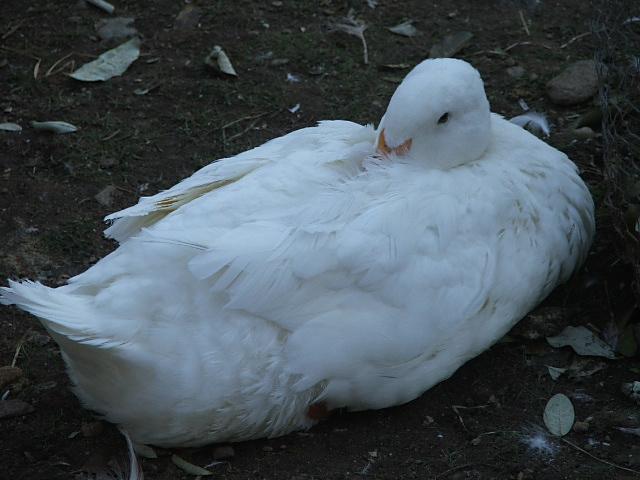 Ahhh... Time for a nap, Deirdre...
Majestic Adoptions!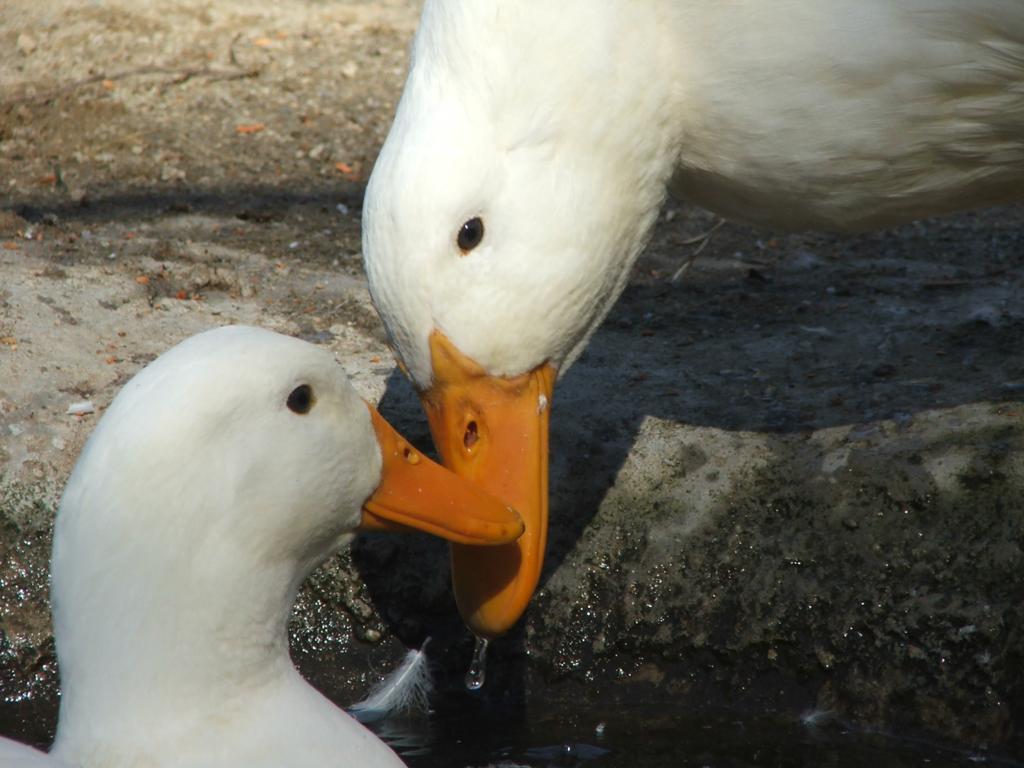 Wishing Captain Jack & Miss Swan joy & happiness in their new home!
If you are a loving family and have a predator proof pen, please consider adopting! Click here to fill out our online adoption application.
If you can't adopt, please consider sponsoring by visiting our sponsor page.
Recommended Reading*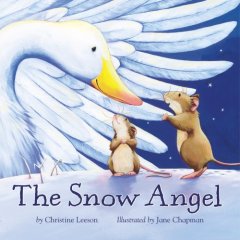 The Snow Angel
Product Description
On Christmas morning, Daisy and Sam are playing in the snow when they see something soar through the sky. They are convinced it's a snow angel! But as they watch, the "angel" swoops, flutters, and tumbles to the ground.
In the true spirit of Christmas the mice do all they can to help the lost and lonely angel by sharing with it their own Christmas gifts. But one good deed deserves another, and when the Snow Angel is finally stronger, it leaves behind a very special bit of herself.
Highlighted with glitter trim, the snow angel's wings sparkle for a heavenly effect!
| | |
| --- | --- |
| * | For our full recommended reading list, click here. If you order from Amazon by way of our website, Majestic receives a portion of the proceeds! |
Contact Us
Majestic Waterfowl Sanctuary
17 Barker Road
Lebanon, CT 06249
director@majesticwaterfowl.org
Our Newsletter
The Majestic Monthly is published 12 times per year. Previous issues are available in our Archives.
Holiday Sponsorships
Our sponsor gifts are beautifully packaged in a gold shipping tube, and make a great Holiday gift!
They provide holiday cheer for your friends and family, and help support the ducks and geese at our sanctuary.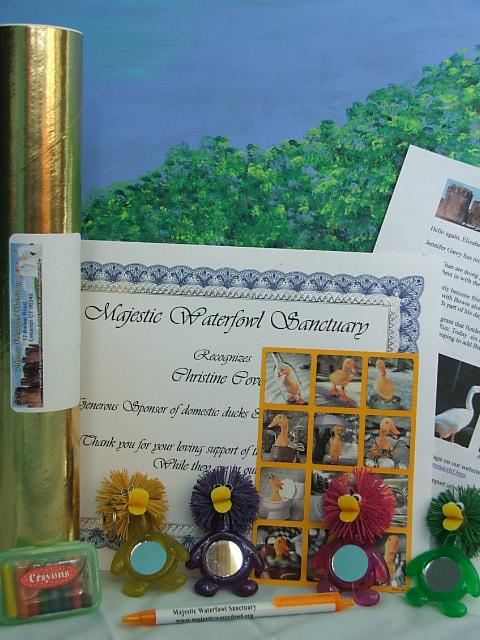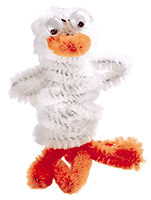 Our Sponsorship Gift includes:
| | |
| --- | --- |
| | A personalized fact sheet with a photo of the duck or goose of your choice |
| | A personalized certificate of sponsorship |
| | A duck pipe-cleaner craft project |
| | A duck keychain |
| | *NEW!* A tiny case of crayons |
| | A single sheet of Thimon Thez Stickers |
| | A Majestic Waterfowl Sanctuary pen |
| | Your name (or gift recipient's name) listed on our Sponsor Hall of Fame page for 3 months. |
Click here to purchase your Holiday Sponsorship Gift today!
---
How To Handle A Bleeding Bill
Ducks and geese can tear, break or scratch their bills and they tend to bleed when damaged. It is always recommended to seek out qualified veterinary assistance in the case of any injuries regarding your waterfowl.
If your duck or goose scratches their bill and blood appears, you will want to wash the scratch with an antiseptic wash (be careful not to get this on their feathers). Once it is clean allow the bleeding to clot while keeping them in very clean quarters. This usually stops within minutes and the duck can be reintroduced to the flock. Dab the scratch with a Q-tip dipped in a 25% Hydrogen Peroxid 75% water mix two to three times a day until the scratch is well into the healing phase—at least three days. This will help prevent infection.
Look around their pen and determine the source of the injury and remove it to prevent future injury.
Ducks and geese with broken or torn bills should be brought to a vet immediately. Bills often need to be cauterized to stop bleeding. Because they use their bills continually, even a bill that has stopped bleeding is likely to start bleeding again and again during normal activity. A vet will nip any "hang nails" and tidy the site up. Then, they will apply a stick with a cauterizing agent on the tip against the bill and this will close the wound permanently. Some vets will send you home with a spare stick in case any further bleeding occurs—but their one dab will usually do the trick. Although a scratched bill that is properly attended to will most likely look like new again in no time, a broken bill will always remain broken.
In the case of a severe broken bill that impedes the bird's diet or health, prosthetics may be required. Bill breaks are commonly caused by tragic accidents or predatory attacks.
---
Fever
A fever may be indicative of abnormal activity of the immune system, inflammatory disease (often related to the reproductive organs in hens), infectious disease, neoplastic disease (both cancerous and benign) or parasitic disease.
Some causes of infectious or inflammatory diseases that cause a fever are: pneumonia, peritonitis, metritis, abscesses, endocarditis, polyarthritis, and pyelonephritis.
Whenever your duck or goose is exhibiting a fever, they should be brought to your vet for an immediate examination. In addition to a physical exam, your vet will ask you questions that will help determine the cause of the fever. Be sure to mention any recent behavioral changes you have noticed in your duck or goose, including those relating to egg-laying and appetite. If any other flock members are exhibiting uncharacteristic traits, be sure to mention these as well.
Baytril, a general and safe antibiotic, is often prescribed to immediately address the fever. Untreated, a fever can lead to weight loss, dehydration and lethargy. In severe cases, IV intervention may even be required.
You will want to ask your vet if your duck or goose needs to be quarantined from other flock members and the duration of any such quarantine periods. If your duck's ailment is contagious and you are approaching a weekend, you will be wise to ask your vet for extra Baytril tablets. This way, if any other flock members exhibit symptoms and need treatment while your vet is off duty, you will be fully prepared.
Also be sure to ask your vet about after hours and weekend emergency care--in case your bird needs additional assistance when their office is closed. Be certain that the covering vet practice will treat waterfowl--many don't.
Unexplained Fever
Blood is often drawn to help reveal the cause of an unexplained fever—especially when the bird does not respond properly or quickly enough to antibiotics or in the case of extremely high fever.
When the cause of a fever is unknown, an x-ray or other therapies may be explored as well, including anti-inflammatory, other antibiotics and antifungal agents.
Fever itself often has some beneficial effects, particularly in the case of infection diseases. Cooling methods, such as cool baths, work against the bird's own regulatory mechanisms and should not be implored unless vet prescribed.
---
301 Ducks At The MSPCA
A Mendon MA man surrendered approximately 700 chickens and ducks to the MSPCA following an allegation of animal cruelty. The animals were found in appalling conditions.
The MSPCA is asking the public for their help in caring for the large number of chickens and ducks. Current requests include pellet feed and cracked corn. To make a feed donation to the ducks and chickens at MSPCA, you can contact their feed supplier:
Dodge Grain Co. Inc
59 N Broadway
Salem, NH 03079-2100
Phone: (603) 893-3739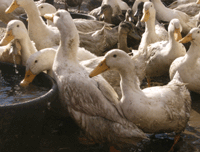 If you are a Massachusetts resident and interested in adopting animals please contact MSPCA at Nevins Farm.
MSPCA at Nevins Farm
400 Broadway
Methuen, MA 01844
(978) 687-7453
MSPCA provided this list of 301 ducks recently taken in and available for adoption. Keep in mind, this list will change as homes are found.
Pekins: 90 drakes (7 crested), 97 hens (5 crested)
Rouens: 44 drakes (1 crested), 47 hens (1 crested)
Muscovies: 5 hens
Indian Runners: 4 drakes (1 crested), 4 hens (2 crested)
Blue Swedes: 1 drake, 5 hens (1 crested)
Cayugas: 2 drakes
---
Our Web Designer Drops By For A Visit
Our California based Web Designer, Abby, came to Connecticut to visit us for the first time! It was wonderful to meet the person who helped us open our doors and save so many animals.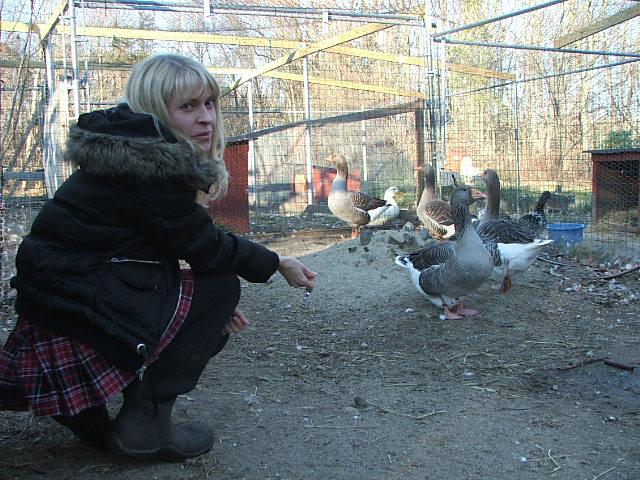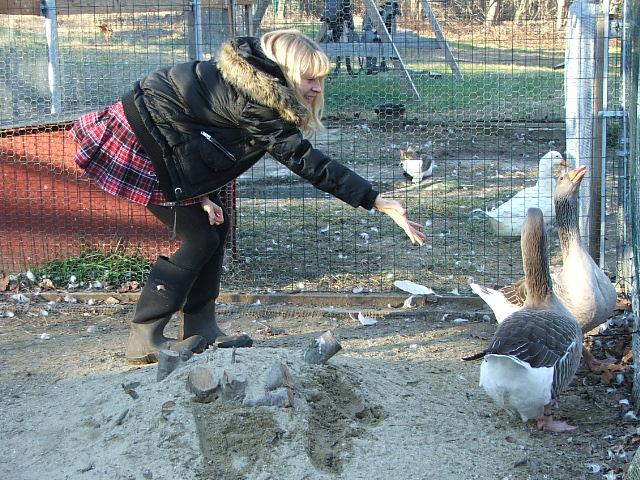 Thank you for everything, Abby! Happy Holidays & we hope to see you again next year!