Waterfowl Veterinarian Directory: States A-L
Majestic has not had direct experience with most of the vets listed on this page and cannot vouch for their services. Families should ask their own questions and choose their vet care wisely. Be proactive, do your research, read up & get second opinions whenever necessary.
We have had experience or received excellent feedback from those vet practices flagged "Top Vet!" However, Majestic does not guaranty their services and is no way liable for your choice of veterinarian.
Questions you can ask a potential vet:
* How many duck/goose patients does this vet have?
* How many ducks & geese does this vet see as patients in any given month/year?
* What formal education has this vet received that has directly prepared them for the special handling of waterfowl (not parrots), including any training seminars attended?
* Is this vet experienced with reproductive issues that may occur in egg-laying ducks & geese and how to properly treat those issues should they arise?
* Has this vet operated on ducks or geese in the past? If so, what types of surgeries did they perform and what were those outcomes?
* What Guide Books does this vet recommend you read in order to better care for your ducks & geese? (If this one stumps them... be wary!)
* If ever in the future this vet should become stumped by your duck or goose's medical condition, what resources will they tap into for assistance? (Ideally, you are looking for a vet who is willing to consult with other vets. They are the best. Avoid vets who will "read up" or "surf the internet" as their sole means of research.)
HINT: One tell-tale indication that a vet does not have a lot of experience with waterfowl is often demonstrated in their inability to easily open up their bills. A vet who tries to pry a duck or goose's bill open at the TIP is demonstrating their experience with parrots and their inexperience with waterfowl. You want to see a vet who knows to pry the bill open at the BASE. A vet who cannot manage to open a bill within a few seconds most likely does not have many waterfowl patients.
ANOTHER HINT: Before deciding on your vet, ask for their voicemail and then leave a short message stating that you are looking for a vet for your duck or goose, but would like to talk to them briefly before choosing their practice.
Remember, you want a responsive doctor for your duck or goose, and one who is willing to call you is an important quality. We are always more impressed with vets who personally return their phone calls than those who have their staff return their calls for them--worse yet is the practice that does not return their calls at all!
If a staff member does call you back, don't rule them out yet. Once you start asking them the above questions they will likely discover that the vet needs to handle your call personally and will pass that message along.
BEWARE of the practice that wants you to come in and charge you for an office visit to address your questions/concerns before you've even decided on their services. Talking with you is in their best interests too. You need a vet and they need patients. This is business though, so remember to keep your conversation brief.
| States M-W |
---
Alabama
Riverview Animal Clinic, P.C.
Dr. Alvin Atlas, DVM.
4640 Highway 280 South
Birmingham AL 35242, US
205 991-9580
http://riverviewanimalclinic.net/
Animal Medical Center
Dr. Adam Cooner, DVM
719 Quintard Ave
Anniston AL 36201, US
256-236-8387
Animal Care Center of Mobile
Dr. Linda Knight, DVM


5502 Old Shell Road


Mobile AL 36608, US
251 342-6262
Email: drlak@aol.com
Animal House Vet
Dr. Elizabeth Rush, DVM
6365 Highway 280
Harpersville, AL 35078
205-672-3550
http://www.animalhousevet.com/index.html
North Alabama Cat & Bird Vet Clinic
Dr. Jan Strother, DVM
1110 Main St. East
Hartselle AL 35640, US
256 773-0844
http://www.catandbirdclinic.com/
---
California
Bridget Ferguson
Holly Street Pet Hospital
501 Laurel St.
San Carlos, CA 94070
(650) 631-7400
http://www.vcahollystreet.com
Sean McCormack DVM
Conejo Valley Veterinary Hospital
1850 Thousand Oaks Blvd
Thousand Oaks, CA 91362
(805) 495-4671
http://www.conejovet.com
The Bird Clinic Veterinary Corp.
Dr. Nemetz, DVM
200 South Tustin Street, Ste E
Orange, CA 92866
(714) 633-2910
http://www.thebirdclinic.com
*(His patients and other vets have commented that he is not Board Certified, his prices are VERY steep and he avoids giving out concise and quantitative information regarding his experience with waterfowl and his surgical success rates on waterfowl).
Wildwood Veterinary Hospital
Dr. Christopher Sanders, DVM
838 Portola Road
Portola Valley, CA
(650) 851-9453
http://www.wildwoodvet.com
Pt. Vicente Animal Hospital
Dr. Teresa Micco
31270 Palos Verdes Dr. West
Rancho Palos Verdes CA 90275
(310) 265-9500
http://www.pointvicentevet.com
---
Connecticut
All Friends Animal Hospital
*Courtesy Listing*
All Friends currently doesn't have an avian vet on staff
They have always been amazing supporters of our sanctuary
420 New London Tpke
Norwich, CT 06360
(860) 886-0125
Chippens Hill Veterinary Hospital
Dr. Lawrence Linnetz, VMD
595 Clark Avenue
Bristol, CT 06010
(860) 583-9271
Bolton Veterinary Hospital
*24/7 Emergency Care*
Dr. Kathryn Zyra, VMD
222 Boston Tpke
Bolton, CT 06043
(860) 646-6134
www.boltonvet.com
Kensington Bird & Animal Hospital LLC
Dr. Theresa Cianciolo, DVM
977 Farmington Ave
Kensington CT 06037
(860) 828-7736
New England Veterinary Medical Center
Dr. Cynthia Brown, DVM Dip ABVP
144 Whitehall Ave
Mystic CT 06355
(860) 536-3999
www.nevmc.org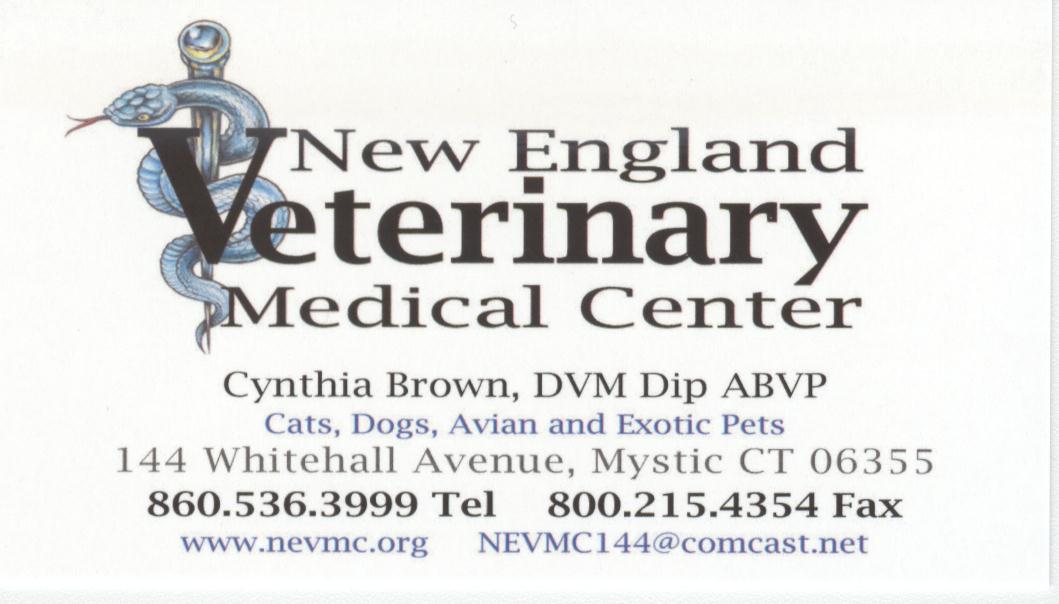 Majestic's Vet of Choice!


Noank-Mystic Veterinary Hospital
Dr. Christopher Otka, DVM, Rph
2 Elm Street, Rt 215
Noank CT 06340
(860) 536-6656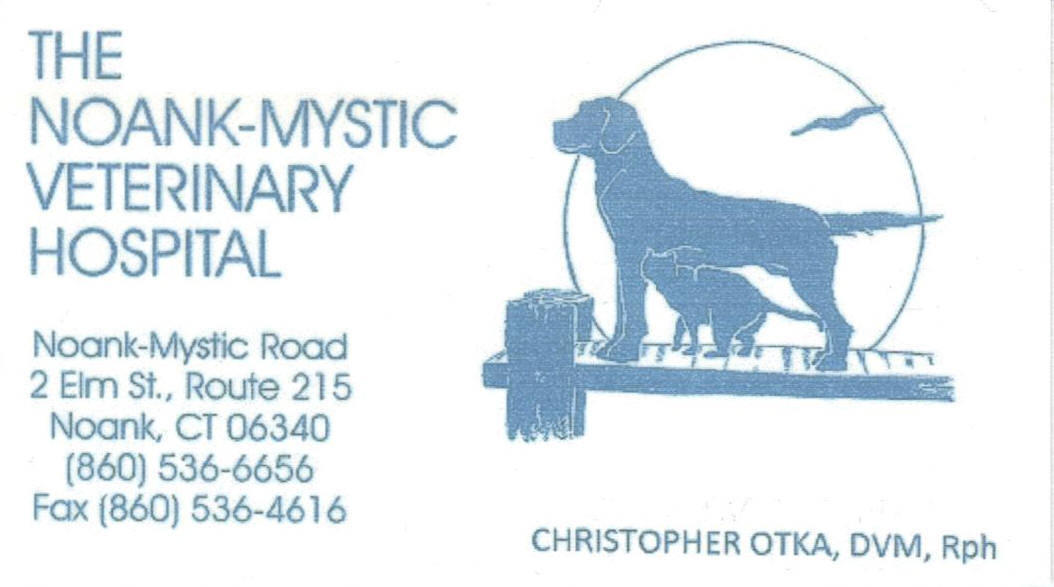 $45.00 coupon (Print, Cut & take it with you!):

Old Lyme Veterinary Hospital
Dr. Alice Marrinan, DVMDr. Neil Marrinan, DVM
1 Davis Road West
Old Lyme CT 06371
(860) 434-8387www.oldlymevets.com
Poster Animal Hospital
Joan Poster, VMD
1677 Post Rd. East
Westport, CT 06880
(203) 259-3647

Dr. Poster is not currently treating waterfowl, but she is a great friend and rescuer of animals--including ducks and geese. This is a courtesy listing in support of her dedication.
South Wilton Veterinary Group
Dr. Nick Sitinas, VMD, Dipl AVBP
3 Danbury Road
Wilton, CT 06897
(203) 762-2002
---
Florida
Dr. Gwen B. Flinchum, DVM, DABVP-avian
All Bird Clinic of the Palm Beaches
3769 S Military Trail
Lake Worth, FL 33463
(561) 304-7928
www.allbirdclinic.net
Dr. April Romagnano PHD, DVM, AAV, ABVP, AVMA, FVMA
Avian & Exotic Clinic
1508 SW Mapp Road
Palm City FL 34990
772-600-8895
www.avianandexoticclinicofpalmcity.com
Dr. William Geiler
Eastside Vet Hospital
731A East Highway 50
Clermont, FL 34711
(352) 394-6624
Dr. April Romagnano, Ph. D, DVM, Dipl ABVP
Animal Health Clinic, Inc.
5500 Military Trail, Ste 40
Jupiter FL 33458
(561) 799-7717 (561) 723-0025
www.animalhealthclinicinjupiter.com
Dr. Brett Adams, DVM
Midway Veterinary Hospital
3404 West Midway Road
Fort Pierce FL
772-466-6298
www.midwayvet.net
Dr. Jeffrey Slade DVM
Sebastian Animal Hospital
948 US 1
Sebastian FL 32958
PH: 772-589-6553 (Dr. Slade takes after hours calls until 9pm at this number)
www.sebastiananimalhospital.com
---
Georgia
Dr. JoAnne M. Roesner
Loving Hands Animal Clinic
13775 Hwy 9
Alpharetta, GA FL 30004
(770) 667-9022 www.lovinghands.com
---
Indiana
Avian & Exotic Animal Clinic
9330 Walemar Road
Indianapolis, IN 46268
(317) 879-8633
http://www.exoticvetclinic.com/

---
Iowa
North Brady Animal Hospital
Dr. Kathy VanBuer
6011 North Brady Street
Davenport IA 52806
(563)-391-9522
www.northbrady.com

---
Kentucky
Pennyroyal Small and Exotic Animal Hospital
247 Regency Circle
Lexington, KY 40503
(859) 277-4315
www.pennyroyal-online.com
Dr. Sammy Vaughn, BS, DVM, ABVP, Avian Diplomate - ABVP
Veterinary Associates Stonefield
203 Moser Rd.
Louisville, KY 40223
(502) 245-7863
www.vetcity.com
---
Louisiana
Dr. Gregory Rich, DVM3640 West Esplanade Ave Metairie LA 70002 (504) 455-6386 www.gregrichdvm.com
© Majestic Waterfowl Sanctuary 2005