Piper was abandoned on a pond as a duckling and ended up cornered in a drainage pipe by predatory birds before being rescued. We estimate his hatch date as 5/9/08. Piper is a little shy, but he learns to trust what he knows and is won over with healthy treats and TLC. He loves nightcrawlers, lettuce and watermelon!
Daisy Duke is an energetic little girl who was surrendered to our sanctuary. She is always very busy and quacky, with lots to do so much to say!
Majestic Resident
Mercy-Lulu is Piper's former girlfriend who has, unfortunately, succumbed to severe arthritis. She shares Piper and Daisy Duke's pen, but is encircled by a protective ducky playpen fence, to stave off any of Piper's advances that might accidentally cause her injury.
We carry this little girl everywhere and she's still very happy, loves to swim everyday and is very good at preening and staying tidy--she's the fluffiest duck at our sanctuary! Even so, she is unadoptable in her current condition and will stay here with us.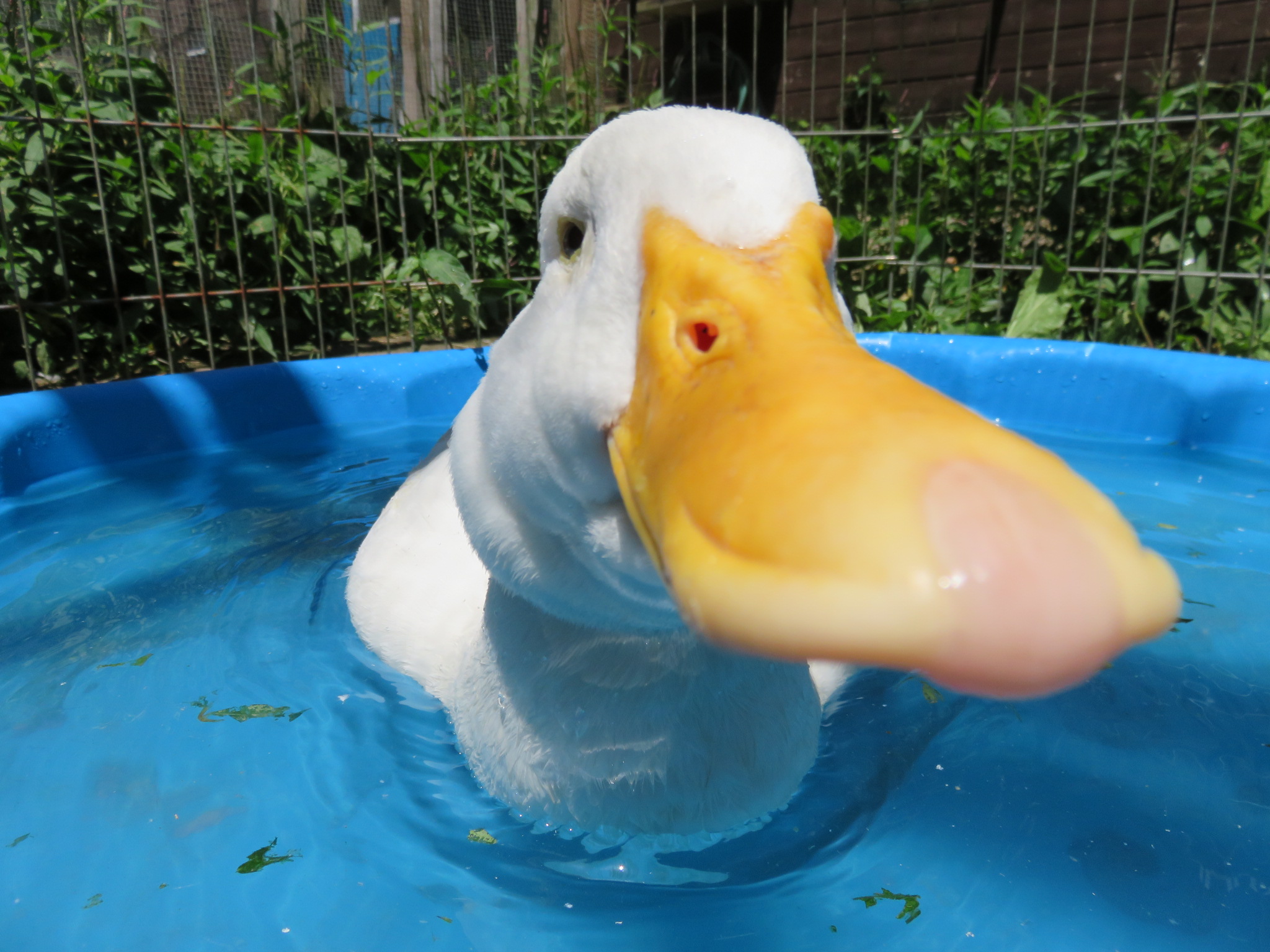 Piper & Daisy Duke must be adopted out together.
View video footage of Piper in his profile at Petfinder.
---