---
Name: Airline Ellie
Nickname: Ellie
Favorite Song : Leaving On a Jet Plane
Favorite Place: Anyplace near food
Favorite Food: Nightcrawlers, watermelon, mealy worms and lettuce
Favorite Drink: Pools and Buckets of water
Favorite Colors: Whatever color Eeben's eyes are... he's so dreamy...
Pet Peeves: Being hungry. Don't like that at all. Need food. Always. I also don't like any other boys other than my Eeben, so don't even try it!
Likes: Food. I like Mazuri in my feed bowl at all times. I also need some oyster shells sprinkled on top every day too--fresh ones. I enjoy morning mealy worms too please. In the afternoons, some grass nibbling or some kind of healthy green treat is a nice way to spice up the day.
Special Qualities: I'm a QUACKER! Yep. When I see you coming, I'm gonna go NUTS! QUACK QUACK QUACK QUACK QUACK! You aren't going to believe the noise I make when I see you. That's because you bring me my treats and love me. I'm so happy to see you when you visit me, so please come out to my pen often!
My Story: It all happened so fast... I don't really remember it clearly... but the next thing I knew, I was a tiny 4 week-old, yellow duckling wandering down the Airline Trail all alone. I peeped and peeped--I was so scared! Thank goodness that family on bicycles came by when they did. I peeped again--really loudly! I'm so glad they stopped and saved me. They took me everywhere with them--even camping! But they just didn't have the right set-up for me (or another duck for company), so they brought me to Majestic, so I would have everything a duck deserves in this world.
Things You Should Know About Me: I'm a healthy and plump girl. I am very well behaved. I don't get into any trouble (not when anyone is looking anyway...). I like playing in mud and then napping in shady places. I think I would get along with other girls, but it might take us a little time to get to know each other at first.
Favorite Photos of Me:
I like this one a lot...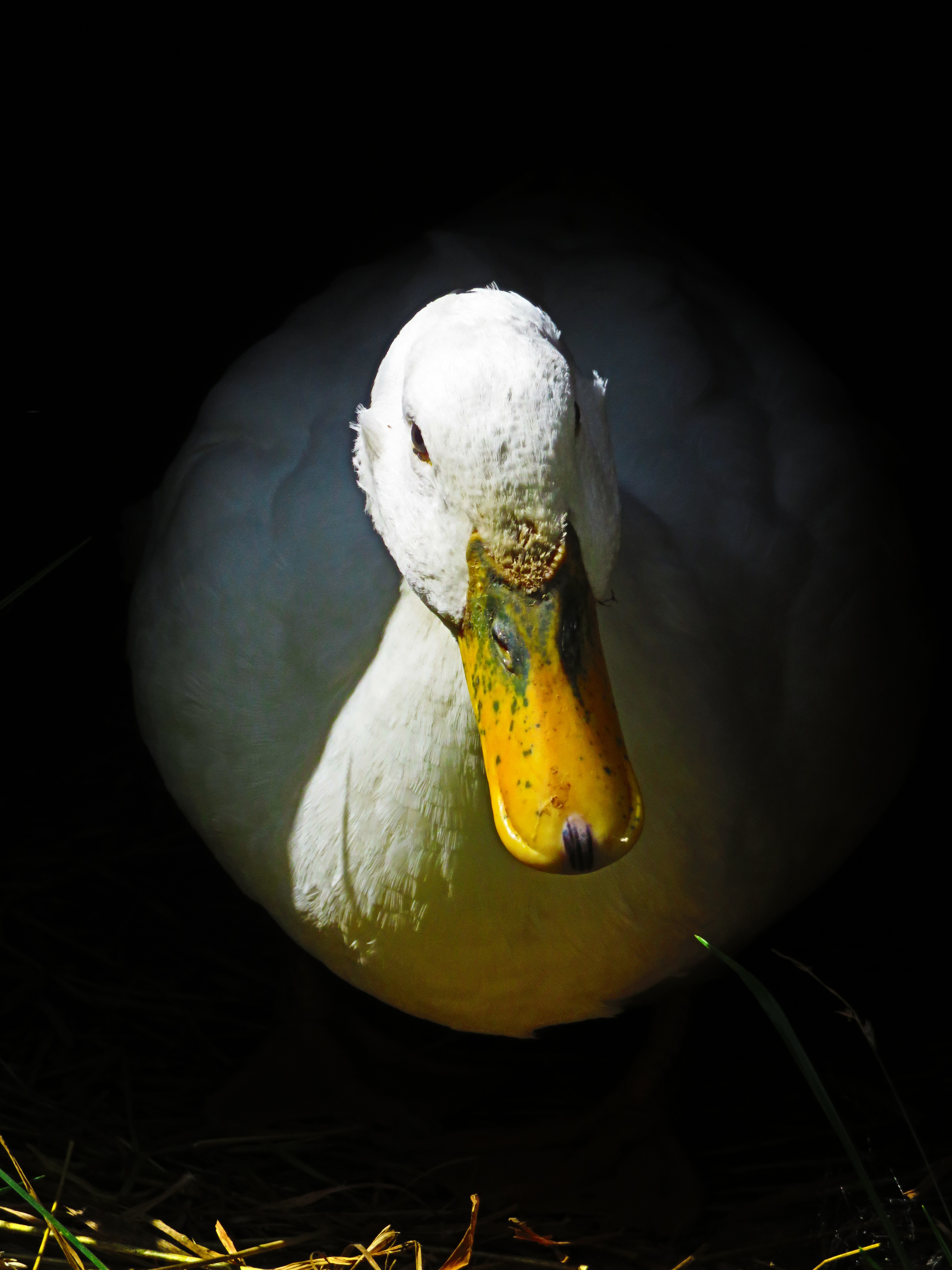 Here's me under my viburnam berry bush...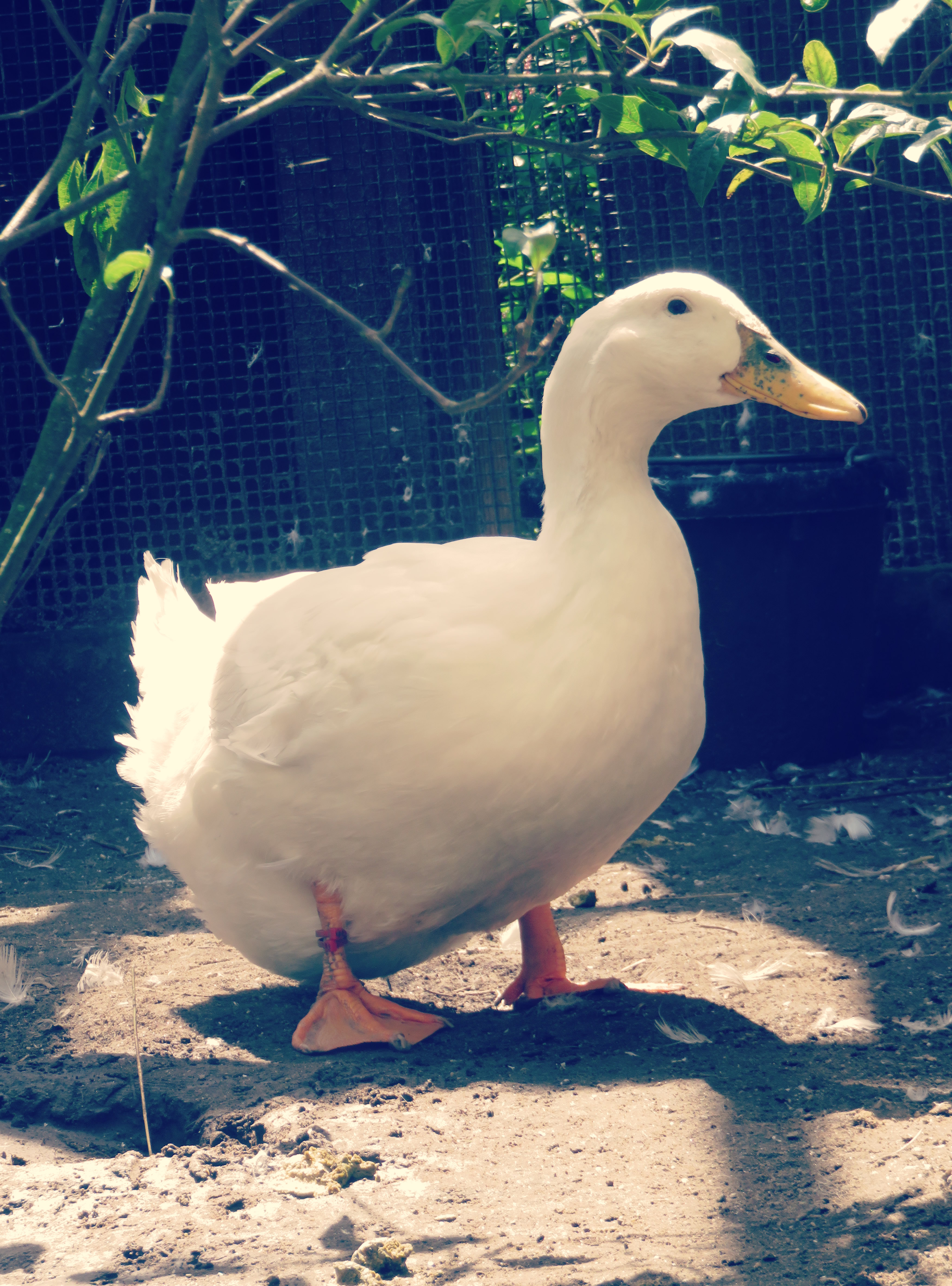 Yep, here's me QUACKIN'!!!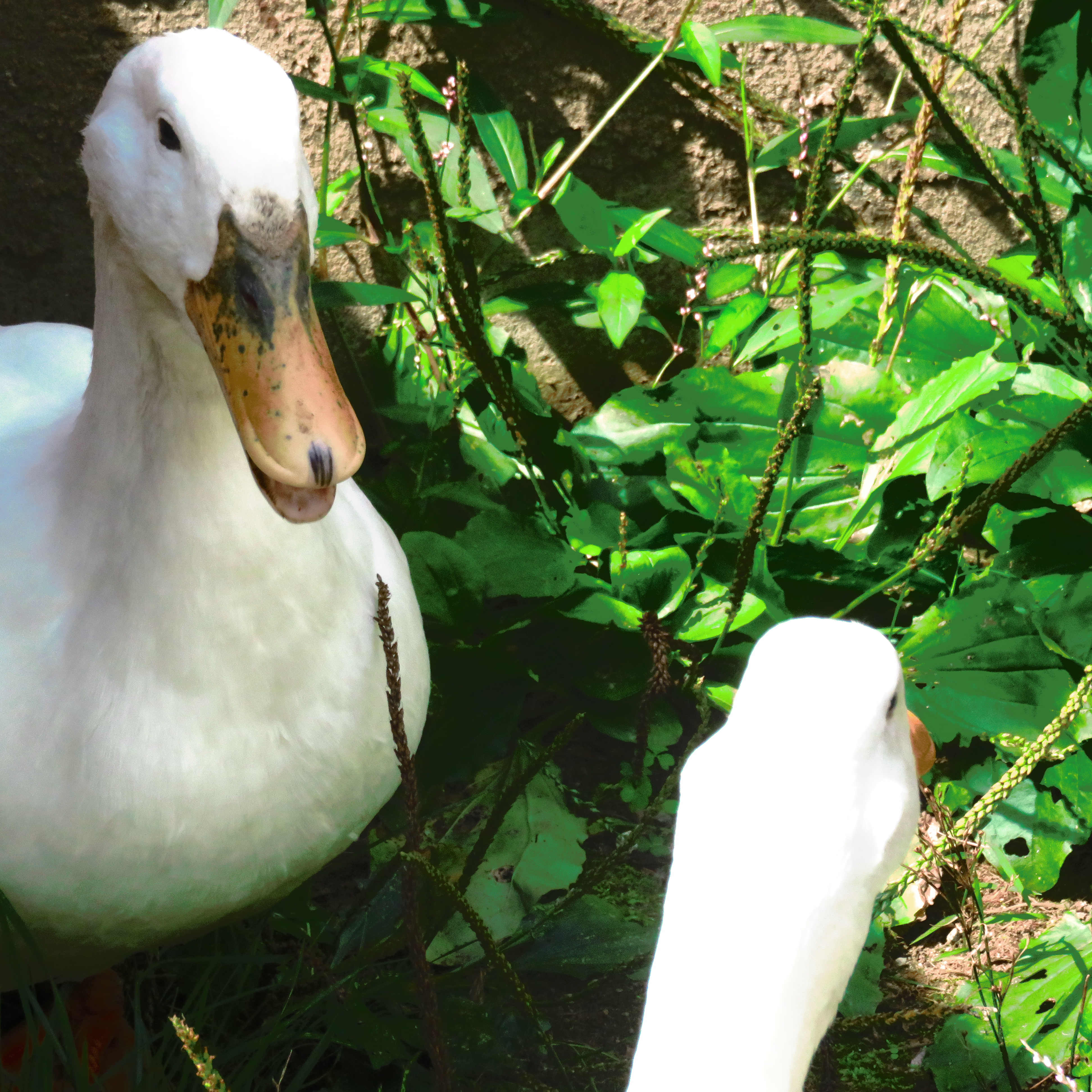 Momma says you can really see my blue eyes in this one...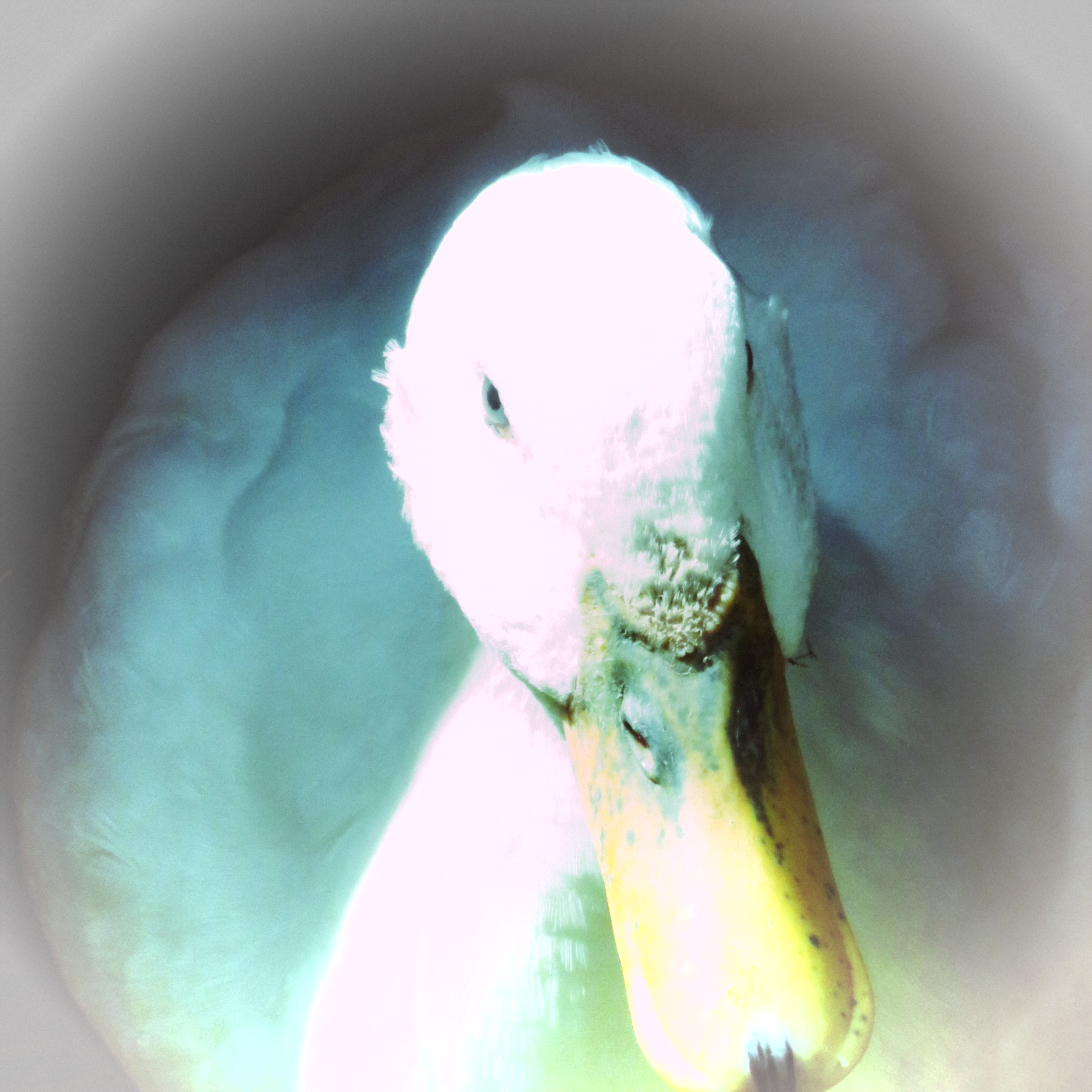 Whoops! Sometimes I get a little too close to the camera!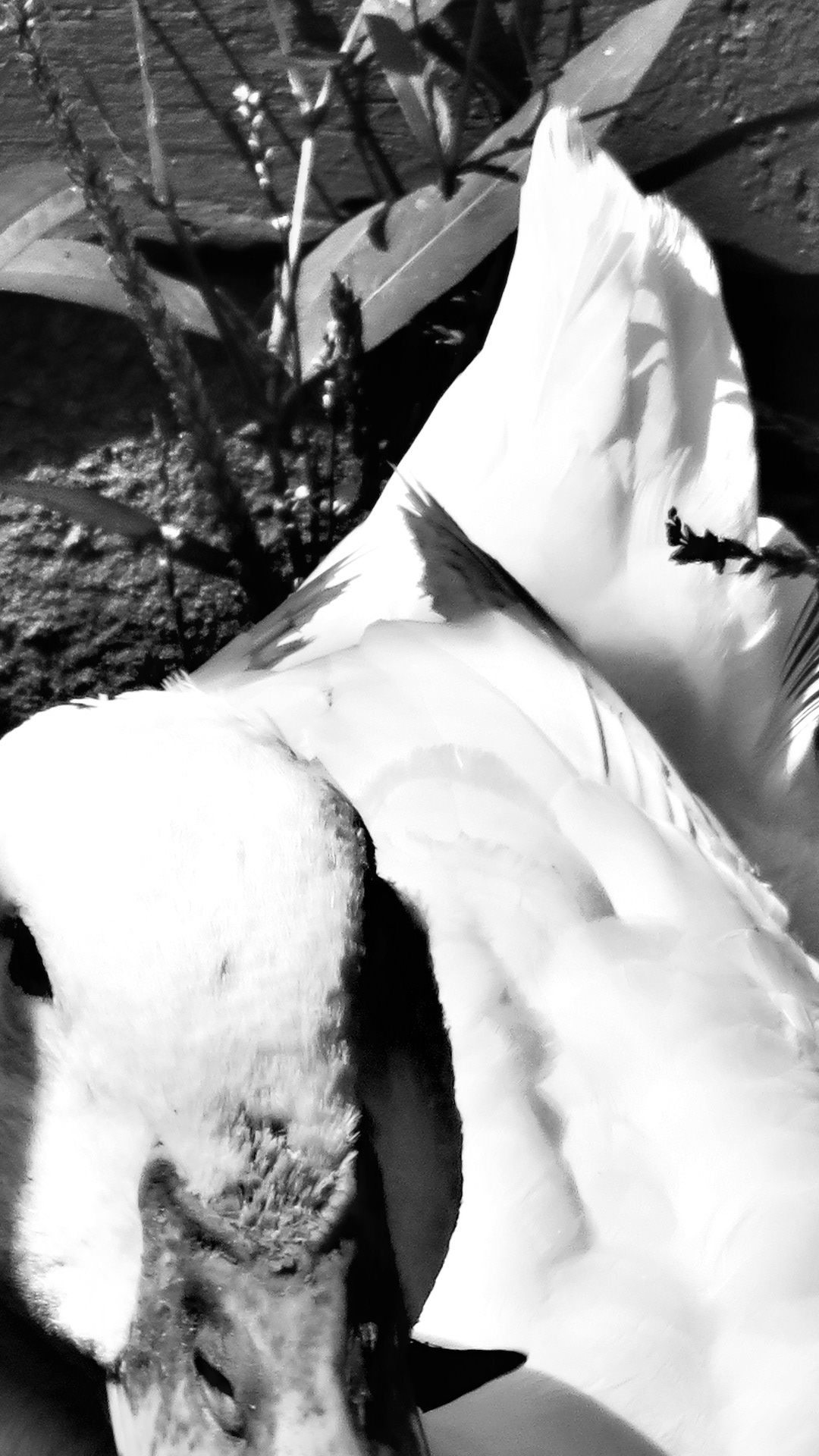 Oh my goodness! Can you believe how little I once was?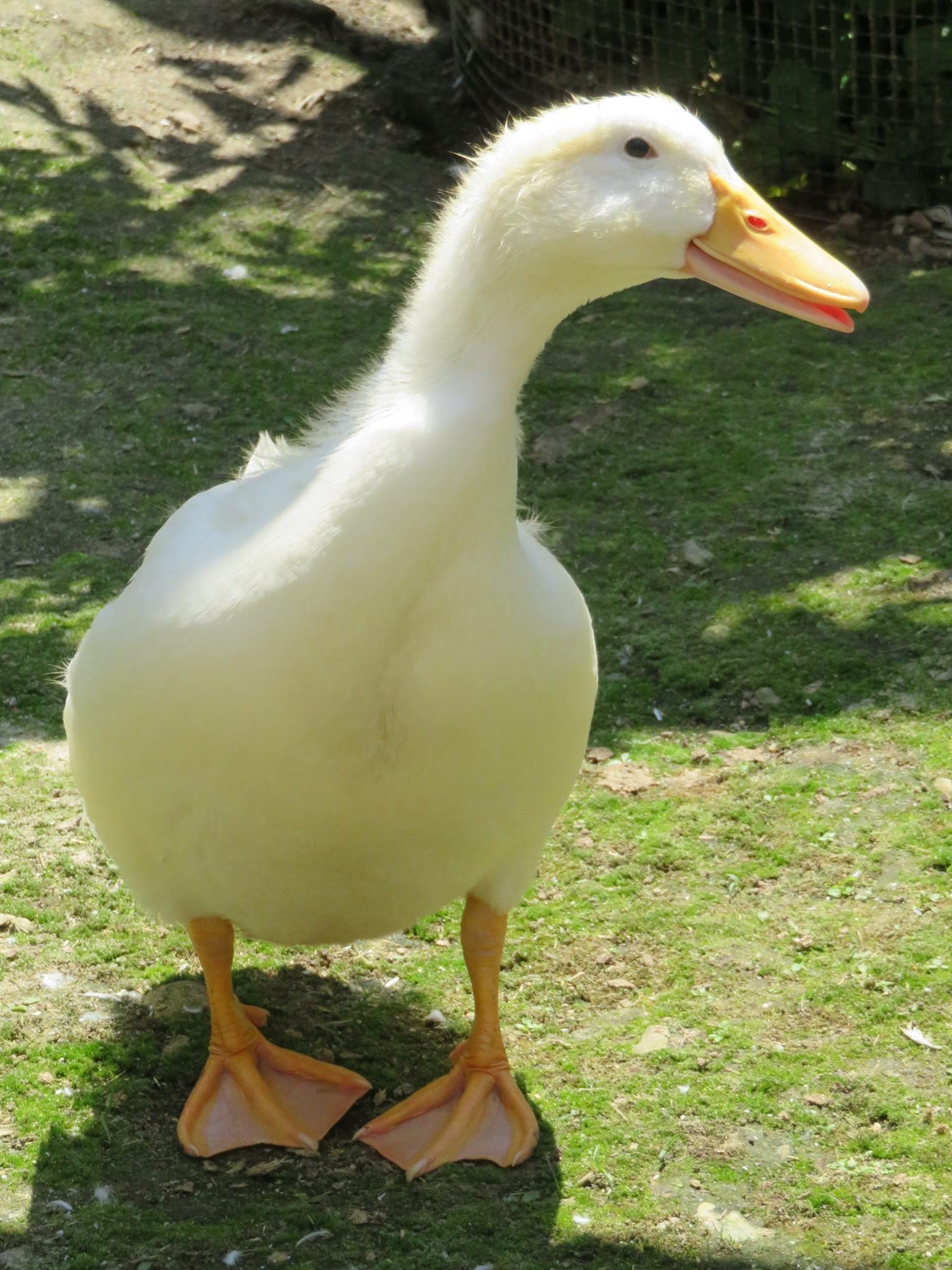 ---