Descriptors:
(See Key)
Name: Boomer
Favorite Song: A version of "I Dream of Jeannie" where you sing, "Boomer-boom-boom-boom-boom-boom--boomer--ba-boom-boom-BOOM!"
Favorite Place: Anywhere there might be ladies to admire! I love quacking at the ladies!
Favorite Food: Nightcrawlers and mealy worms
Favorite Drink: Not picky as long as it's clean and as long as it's safe.
Favorite Pastime: Pacing along the fenceline and looking at all the beautiful ladies on the other side. Well, at least until I have a lady of my own... <sigh>...
Pet Peeves: Not having a lady to call my own. I'm always hanging out in the bachelor pad with other dudes. They all get adopted one-by-one and meet these great gals, but me... I'm still here... hanging out with guys. Please adopt me and give me a lady (or two!) to love...
Likes: Ladies. Have I not made this clear?
Special Qualities: I'm a little spitfire with lots of energy! I like to run around and swim, and splash and admire ladies (don't forget that!). I like doing stuff. I'm a busy guy! I am shy though, so please don't try to get too close (especially if you don't have treats to offer in trade) and please do not pick me up. I do not like that at all, thank you very much.
My Story: I arrived at Majestic in October of 2018 after being rescued from a pond where I was abandoned. What happened before that? I really don't like to talk about it, as I'm sure you can imagine. Can we just focus on a future together and leave all that bad stuff behind? Awesome.
Things You Should Know About Me: I'm a very healthy boy and an interesting mix of breeds too. First, I have this gorgeous pom-pom crest on top of my head. You gotta love that. Although I'm quite clearly part Khaki Campbell, when I go through my eclipse molt every fall, you'll also see some light stripes appear on my face that imply my super-secret Saxony heritage. In any case, I'm quite striking! Also, I prefer not to be penned with other boys if there are not enough ladies to go around. If I'm going to have a male roomie, then I think we should have at least 3-4 girls to share between us. Okay?
Special Considerations: While I can't fly far, I can get myself pretty high off the ground, especially if I get excited or spooked! This means, you can't take me outside of my pen (which absolutely most have a ceiling). I wouldn't want to fly away and get lost. No, no, no!
Favorite Photos of Me:
I think I like these the best. They really show off my puffy crest, and my stripey fall colors!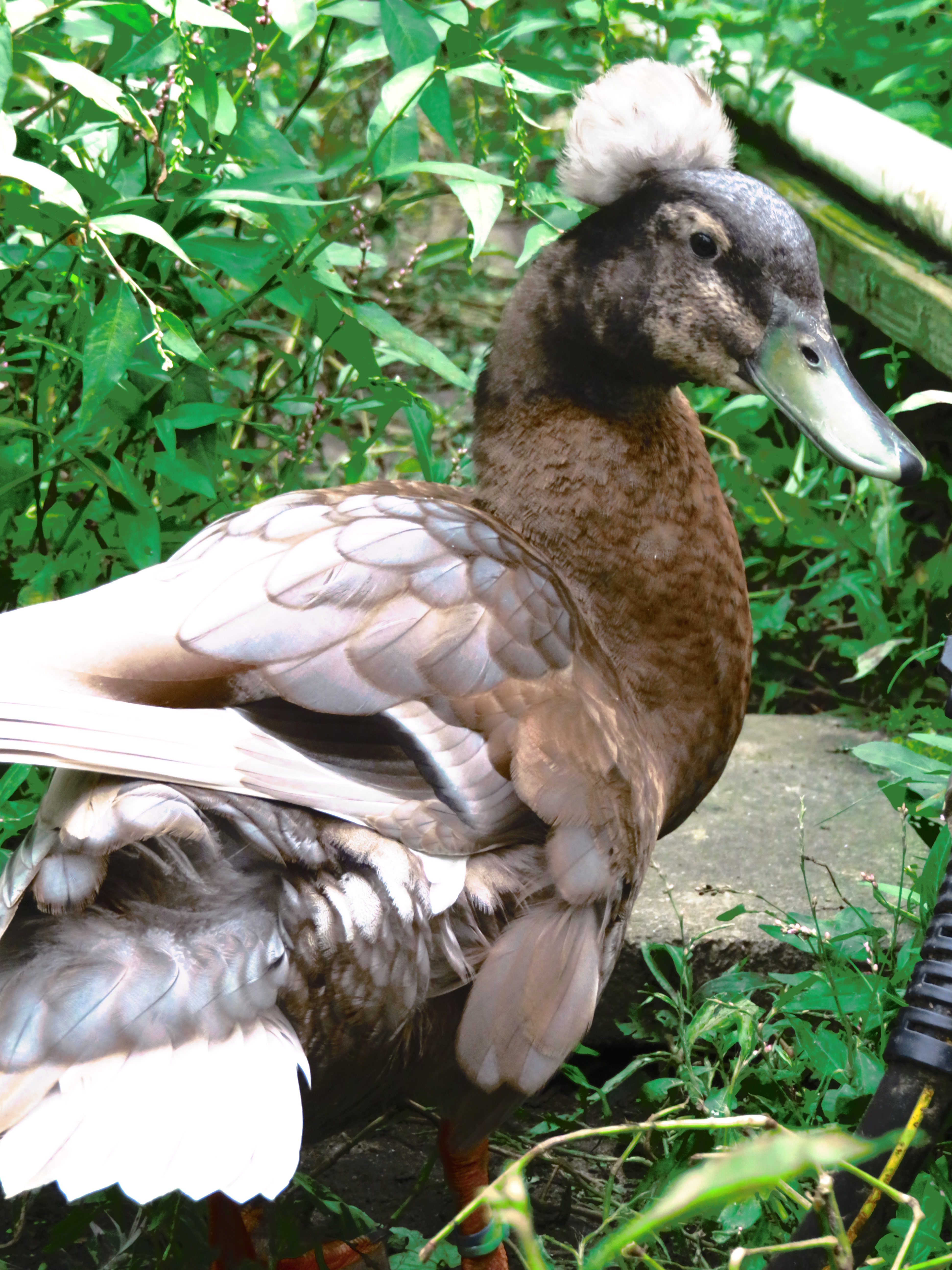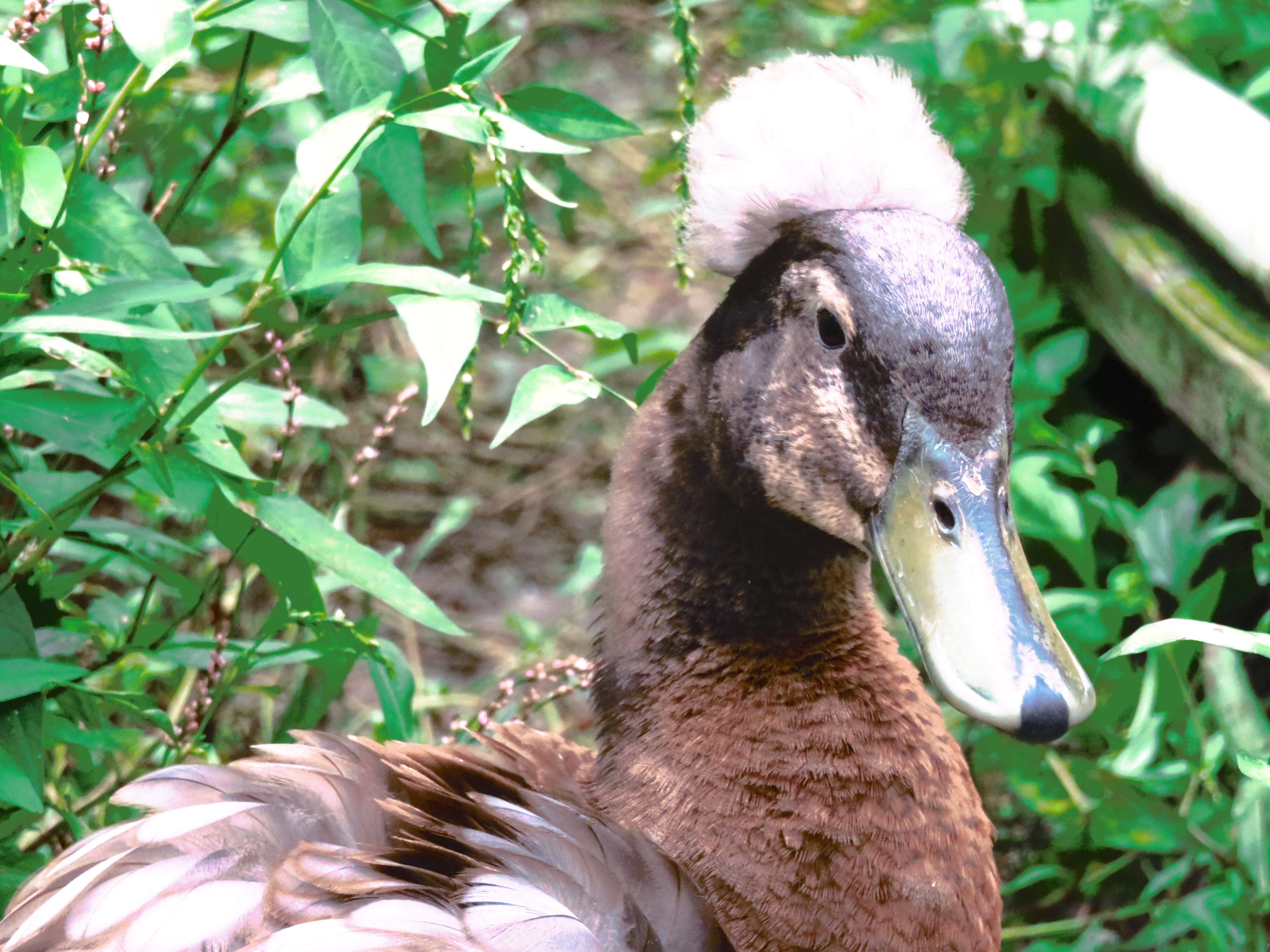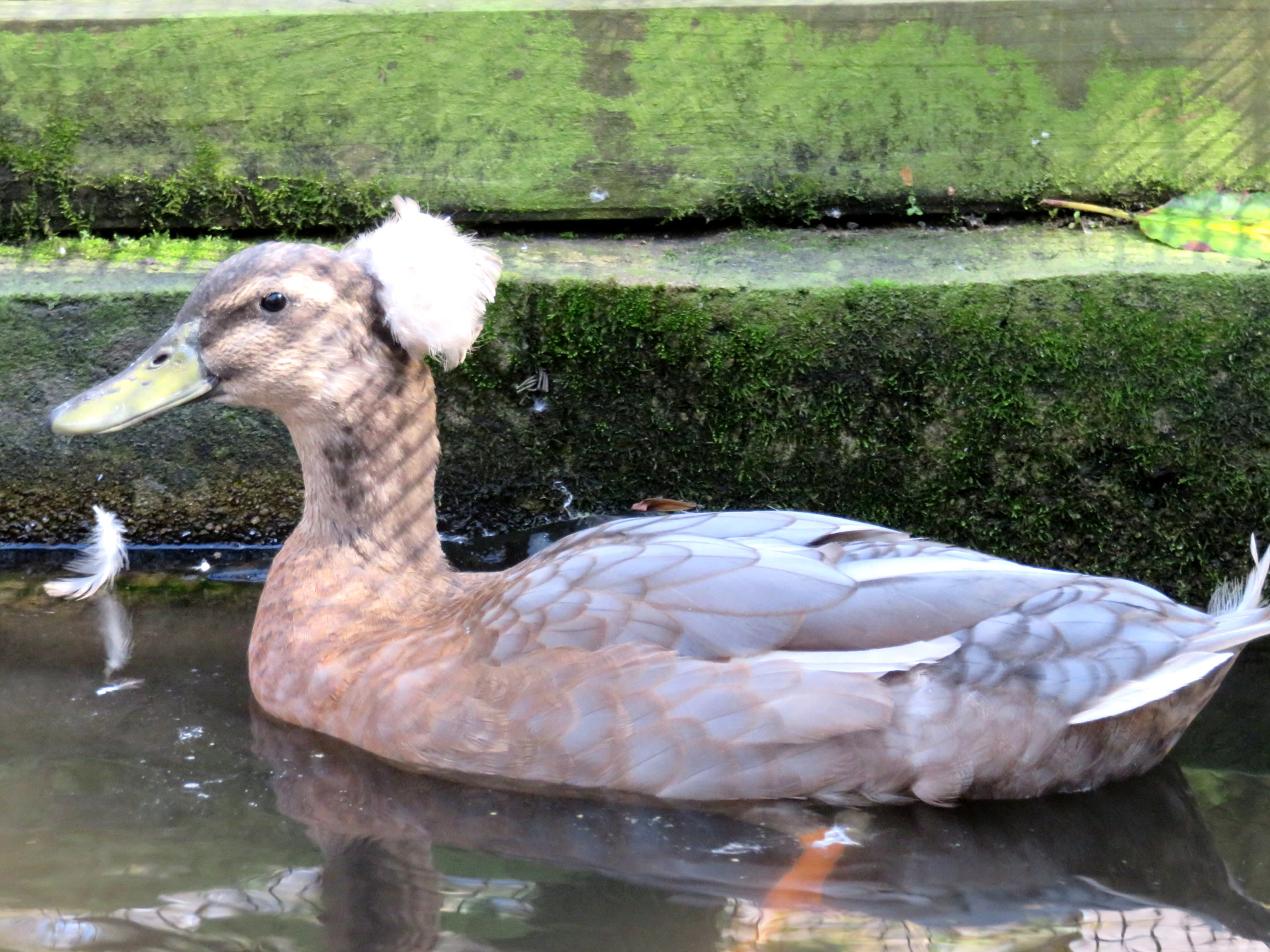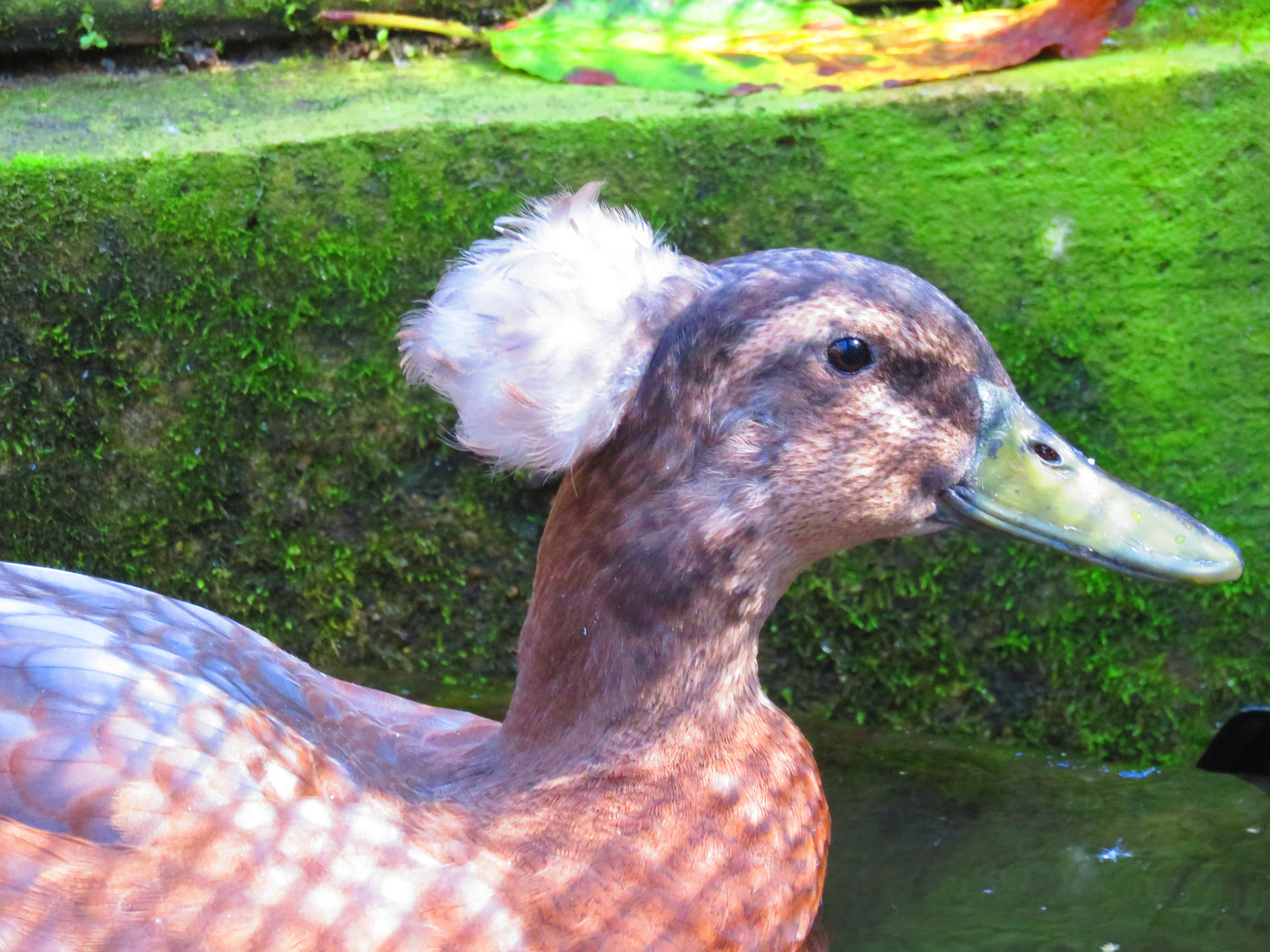 Here I am with my little buddy, Uni...