Lil Ms. Bee is an Indian Runner/Khaki Campbell hybrid who came to us from an unsanitary, hoarding situation in February of 2012. Bee is a little shy, but very curious and loves to explore new areas and enriching items in her pen.
Sadly... Bee's boyfriend Marvin passed away on October 27, 2017. We are allowing her some time to recover before we make any decisions about adopting her out.
After all she's been through, she needs a fully predator proof pen with aviary covering. We would also like to see her go to a home with a Khaki Campbell boy and perhaps other females. We will not adopt her to a home with an overly rambunctious or larger male because she broke a wing a few years back and we don't want that to happen to her again.
SPECIAL CONSIDERATIONS!
Unless we find an EXCEPTIONAL home with a predator proof enclosure (including top cover), with ducky friends (no more than one boy) and loving parents her, we will probably retire her here at our sanctuary.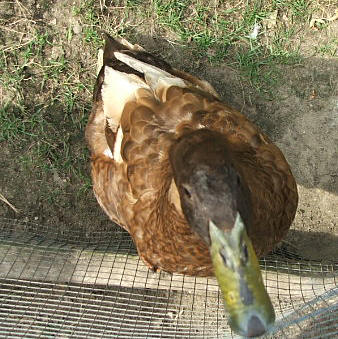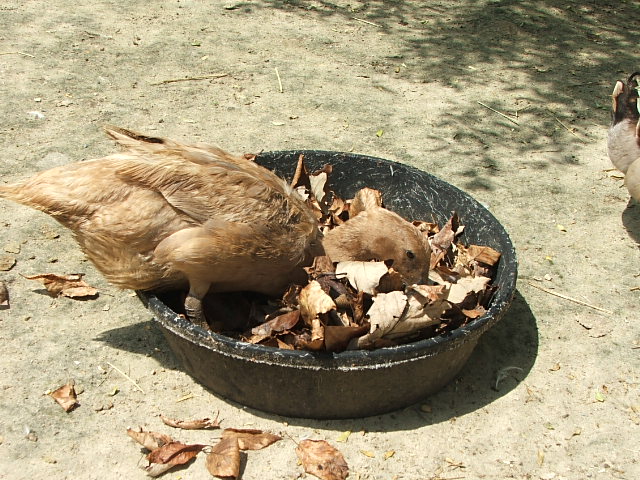 ---