Name: Unicorn
Nickname: Uni (and sometimes: "Bugsy")
Favorite Song: The Last Unicorn (obvioiusly...)
Favorite Place: Sleeping in the sunshine
Favorite Food: Mealy worms and earthworms
Favorite Drink: Anything clean and safe within my reach
Favorite Pastime: Quacking cutely and doing anything that makes humans fawn over my tiny nature.
Pet Peeves: Being outside of my pen. Never, never, never. No way. I'm not going out there. Never let me out--no matter what. Period.
Likes: I've only had male roomies since my days in the wild. I'd really like to have a girlfriend now that I'm safe. I think I'd make a very good hubby.
Special Qualities: I'm part Call duck (a bantam breed), so I'm teeny, weeny, tiny and cute! I'm also shy, but I get more and more brave around people I know, especially when they come with goodies and fawn over me. Then, sometimes... on rare occasion... I might even allow a bit of hugging and snuggling, but you can never tell anyone--and you can't do it in front of my wife. I don't want her getting jealous of our humans.
My Story: I was found in July of 2018 on a pond where I began hanging around with a flock of wild Mallard ducks. Those were my partying days, so I really can't remember how long I hung out with them. Wild ducks are a bad influence, I know. All that flying around... never settling down... and they're very loud. Someone used to stop by and check on me and feed me. She said I was a Unicorn among Mallards. I liked the sound of that, so she and I became friends. She's the one who saved me and brought me to Majestic. I've since quieted down into this lifestyle of clean living and really want a family and wife of my own, who I can retire with.
Things You Should Know About Me: I may be small, but I will not be bossed around. This is why my momma here calls me "Bugsy." She says I'm secretly the leader of the flock. Perhaps... perhaps... but it probably isn't safe to put me with other bigger boys who could hurt me. I'm very tiny and precious, you know. And although I'm healthy, I am blind in one eye. Like I said, I lived a wild life before being rescued. Don't worry, I get around fine. Just be careful to talk to me before coming up on my blind side, so you don't spook me, okay?
Special Considerations: So basically, you need to protect me very carefully because I'm so itty-bitty tiny and cute. I could get spooked and accidentally fly away and get lost if you're careless around my pen's door, or take me outside of my pen at all. Please don't do any of those things! Yipes!
Favorite Photos of Me:
I like this photo of me and my former roomie Bruno. He's a Rouen duck. Kind of gives you an idea about just how tiny I am, right? Very, very tiny. This guy was my best buddy. He was very good to me. I was also roomies with Mercury at one time and Boomer at another. I really don't mind a solo male roomate as long as they don't ever hurt me, which only seems to be true if there aren't any other ducks around us all. Still... I'd like to know what it's like to be loved by a good wifey.
I'm pretty cute, right? Well, just wait 'til you see me in person!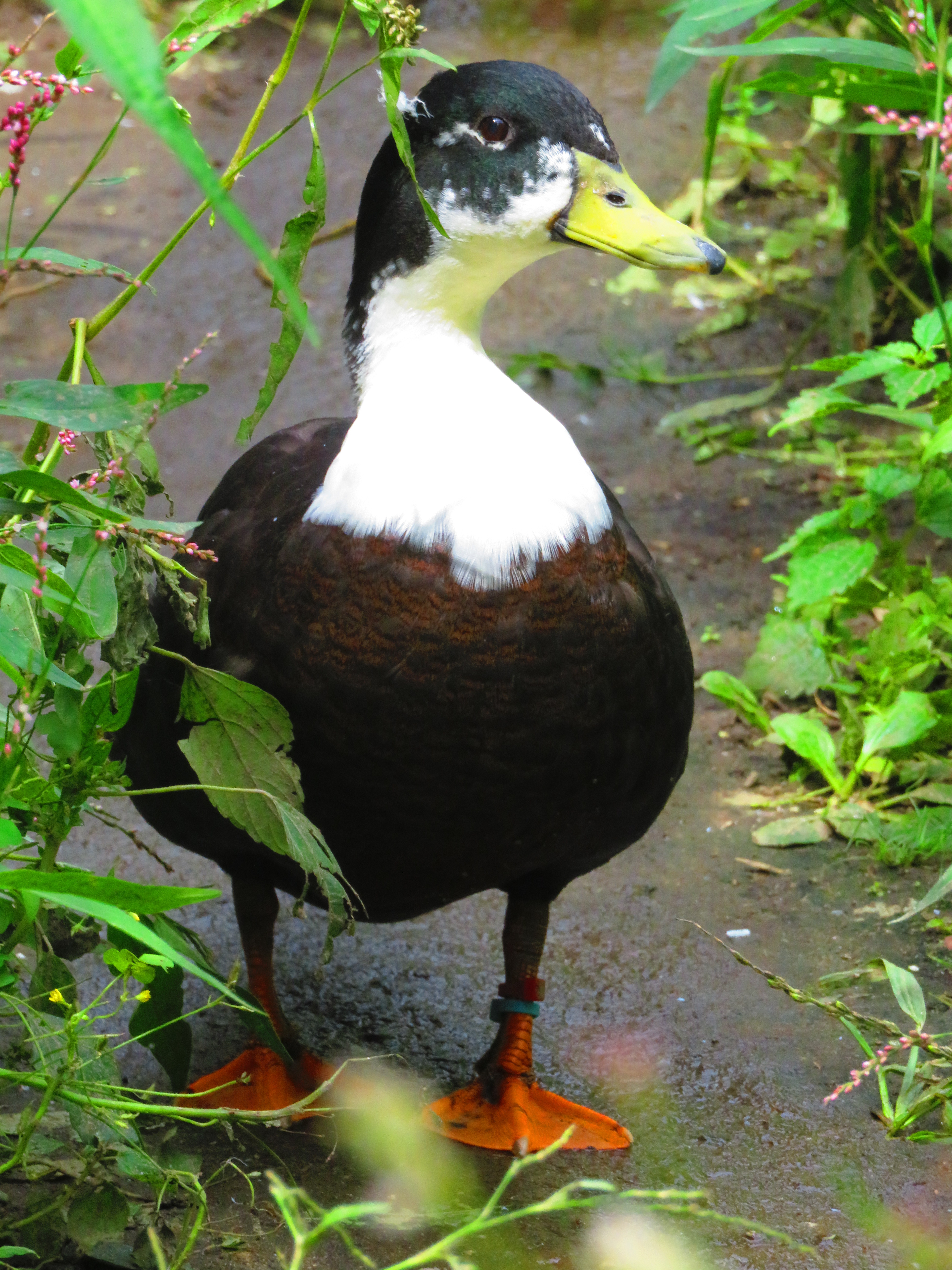 I like how bright the colors of my eye look in this picture...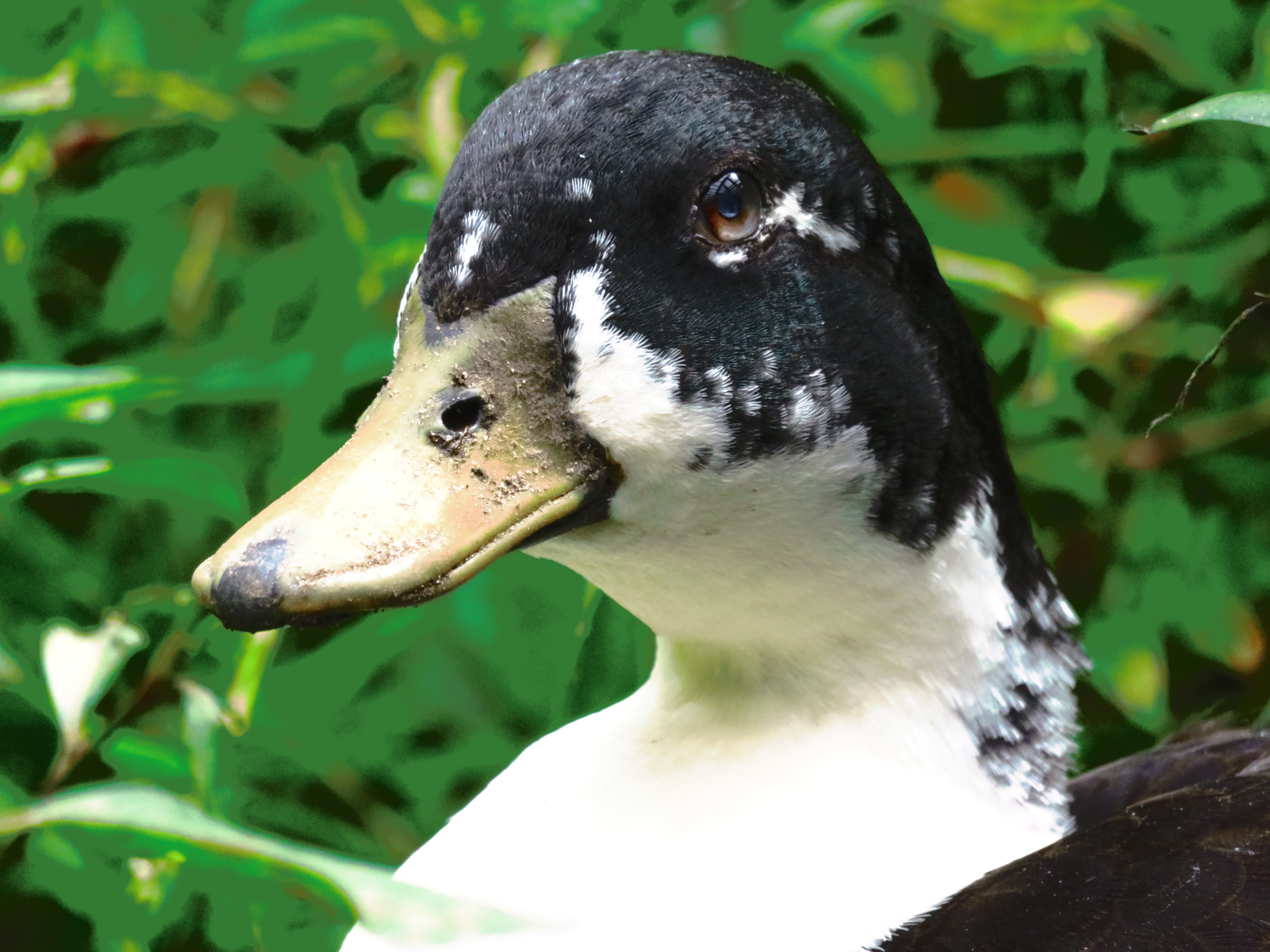 Here's a photo of me with my pal Boomer. He's just a medium-weight Khaki mix. See how tiny I am next to this guy? You'll adore me, I promise!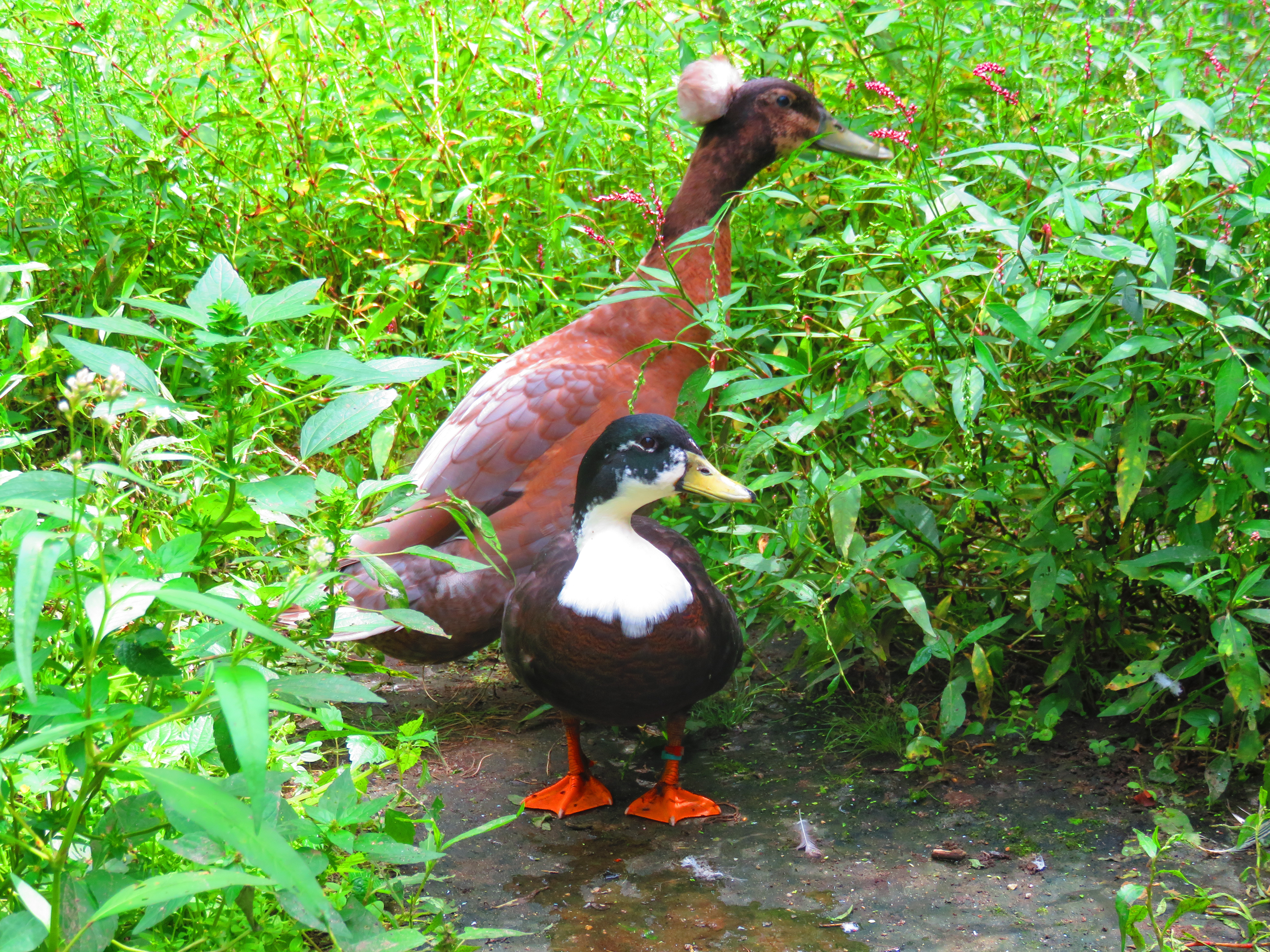 ---